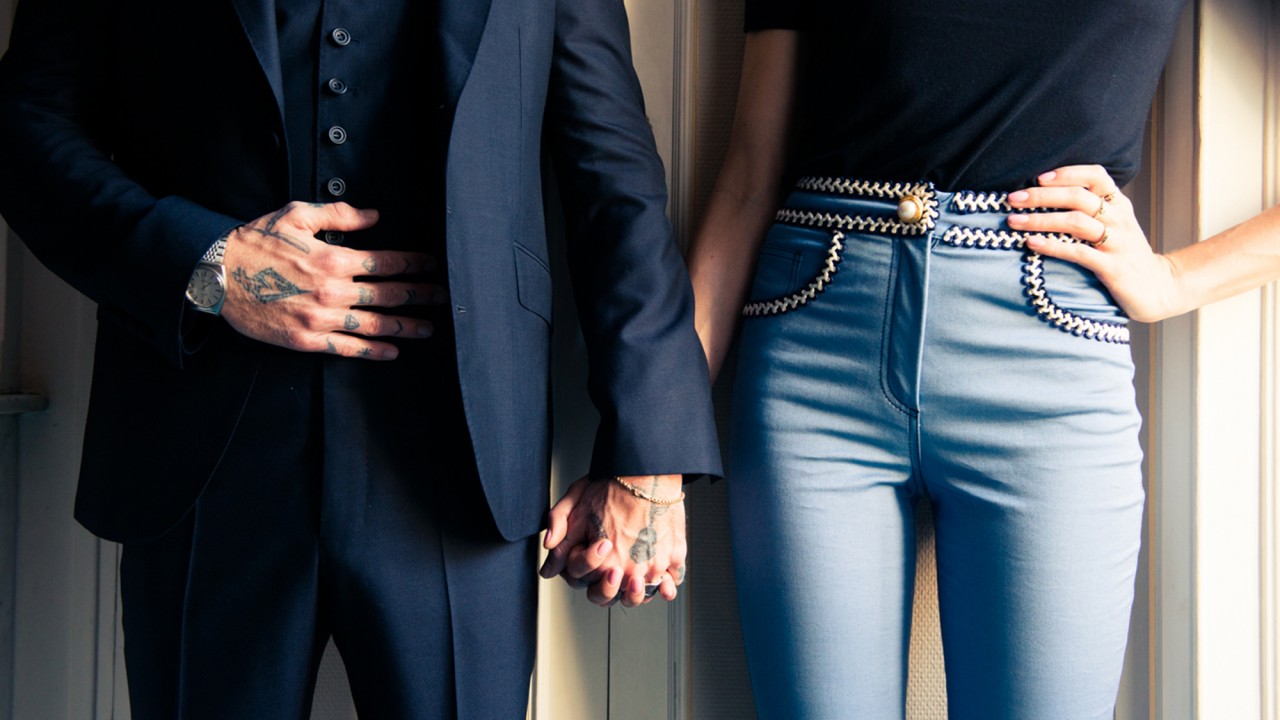 5 Ways To Keep Your Relationship Happy & Healthy
...And hot. Because, balance.
Let's not go through life pretending that relationships are easy. Whether it's a friendship, business partnership or a romantic affair, all parties involved have got to put in work and focus on one thing in particular: compromise. We're not saying that in all relationships you have to fairly share the closet or anything (imagine?), we're simply implying that relationships aren't all rainbow Chanel bags and Sophia Webster butterfly shoes (don't we wish). There are lots of challenges to face along the way, but it's possible to come out on top, together, if you choose. We caught up with celebrity love architect, Kailen Rosenberg, and she dished out to us some advice on how we can, in her words: keep our romantic relationships healthy, happy, loving and hot (because, well, a girl's got needs). Happy frolicking.
Never Stop Dating
"Date night, date night, date night! And I mean a real date night like you had when you first met and all the hormones were flowing and the excitement was there and the butterflies were going—when you couldn't wait to get all dressed up, look and smell your best and your most alluring.
Whether it be road tripping and singing together in the car at the top of your lungs, hitting up your favorite concerts dressed in costume, taking a walk together in nature, cooking your favorite foods, or supporting one another through a deep loss, these moments of true bonding create the connection and genuine glue for a true and happy relationship with your partner."
Keep Things Spicy
"There is nothing sexier than a person who exudes balance, confidence, and healthy esteem. The more in touch you are with you—mind, body, soul, and spirit—the more irresistible you will be to your partner. It's time to start flirting, making eye contact, smiling, grabbing your partners butt, holding them, and kissing them when least expected, while telling them out of the blue and for no reason at all how much you love them. This unexpected surprise is sure to catch them off guard in a way that will signal all the great bonding chemicals (oxytocin, dopamine, and serotonin) in the brain."
Stay Curious
"There may be a situation that feels difficult to compromise in, do your best to come at it always with curiosity first, seeking to understand the importance of the compromise to your partner. Doing your very best to meet your partner as close to halfway as possible, unless the situation is abusive or if it defies your integrity as a human being. In the end, every successful relationship demands compromise, with each of us bending, learning, growing, and seeking to understand our partner's perspective while on this journey called life together."
Be Engaged (in Conversation)
"Always do your very best the moment your partner speaks to first stop in your tracks, genuinely process what you've heard, and respond to your partner with care and detail so your partner knows that you are present for them. The worst thing you can do is allow your own personal triggers or judgement within an awaited response to what they are saying, for at this point it shows that you are no longer curious or interested as to where your partner is coming from but more so concerned with yourself and how you feel about what your partner said."
Take Time To Cool Off
"The best way to recover from any argument is to allow both yourself and the other ample space and time to cool down, allow the brain's cortisol to diminish in the body so that there is once again space for you to process the experience from the highest part of your brain rather than the lowest, which is where most of us are reactively at (in fight or flight mode) when in any triggered engagement or disagreement."