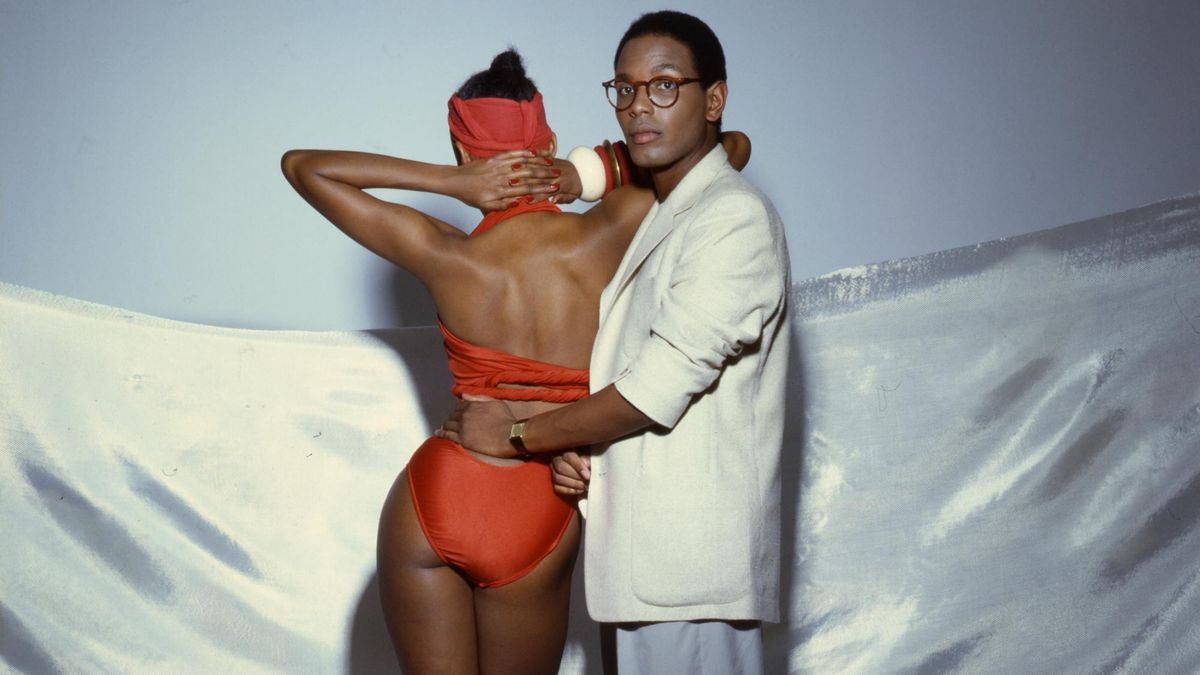 Designers
Streetwear before streetwear was a thing.
Between his tenures at Vetements and Balenciaga, Demna Gvasalia is one of the most sought-after designers of this period in fashion. In what the Business of Fashion describes as "a couture take on streetwear sensibilities," Gvasalia's designs engage in a dialogue with society, unlike much of today's fashion that depicts an idealized, untouchable facade. Though he normalized this bottom-up approach where ugly sneakers and oversize jeans have a place on the runways, someone else had set the groundwork for "street couture" decades prior.
New York's Cooper Hewitt Museum recently launched an exhibit that pays tribute to the man who initially debuted this idea of streetwear in America back when we still categorized it as sportswear: Willi Smith. In 1976 the young Black designer and winner of a Coty Award (basically, the Oscars of fashion) launched his eponymous line, Williwear Ltd. In a similar fashion to how Gvasalia and Virgil Abloh operate today, Smith took inspiration from everyday people, leading to his most iconic 1983 collection, fittingly dubbed "Street Couture." In a series of letters from friends and family that pay tribute to the designer's legacy, designer Stephen Burrows writes, "He was influenced by how people on the street put themselves together and would funk it up, making his basics chic and fun to wear. Willi was a major mover on that level, and I saw him as the 'chic funkmaster of fashion.'"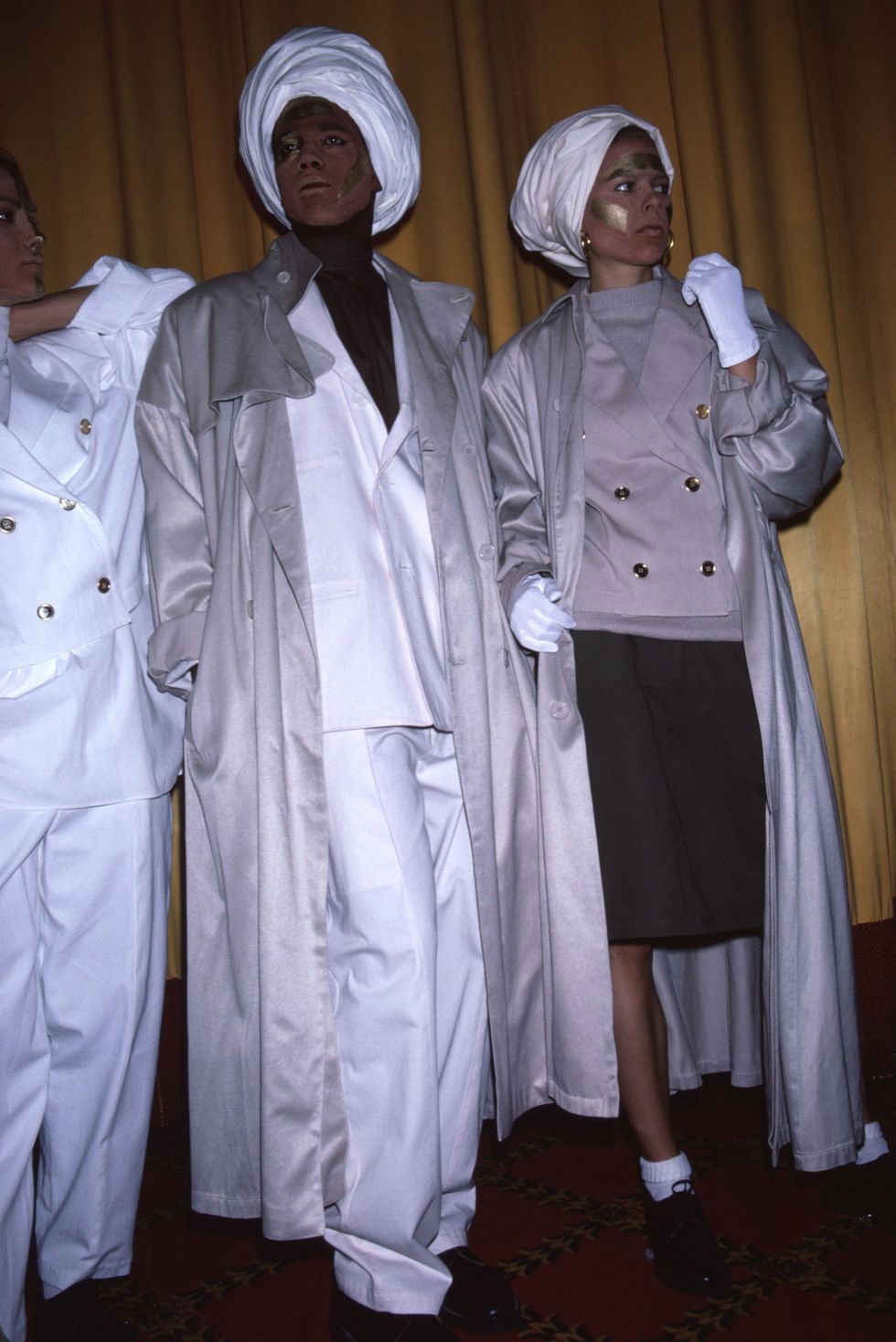 Photo: Courtesy of Fashion Institute of Technology|SUNY, FIT Library Special Collections and College Archives, New York, NY, USA; © Peter Gould
The clothes spoke to the free spirit of the '70s. Instead of segmented formalwear, eveningwear, and leisurewear, these were items you could wear anywhere. It was tailoring mixed with t-shirts, sneakers with dresses, and the embrace of oversize, relaxed silhouettes. "He designed based on what someone really needed to go to work in, to play in, and to have fun in," writes designer Jeffrey Banks. "He'd create a romper that would be worn at the beach and then a jacket to throw over the romper so that it could be worn in the office."
"We were dressed casual by day and ready to be out all night in the evening wearing WilliWear clothes that allowed us to freestyle, hustle, or vogue," explains creative Kelvin Garvanne. "Earth tones allowed us to blend in or accent with a splash of some red, yellow, or orange. One could pair a bright plastic belt with jellies or slippers." This high-low mix most people think of as commonplace nowadays was a fresh take in the '80s.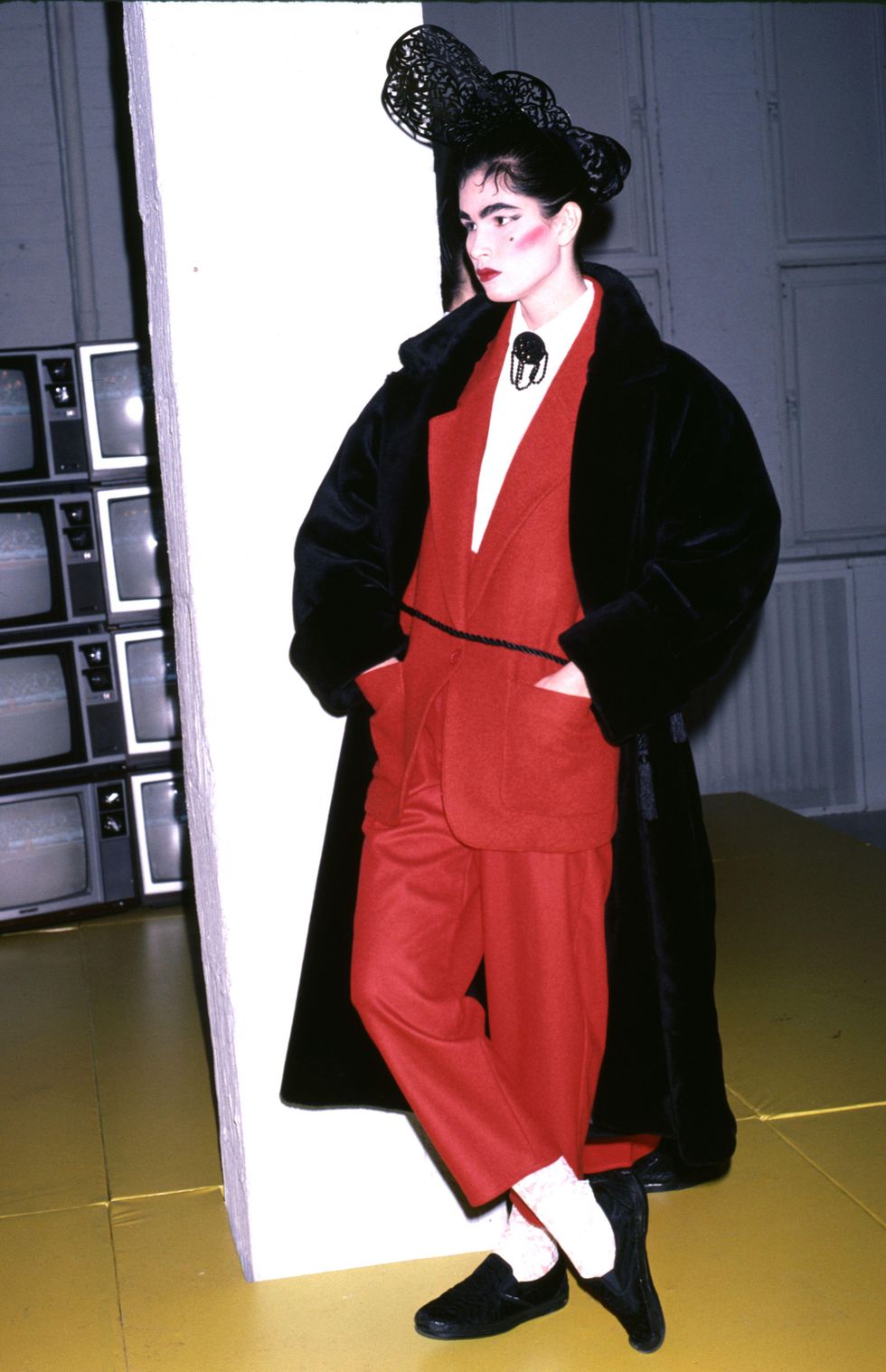 Photo: Courtesy of Fashion Institute of Technology|SUNY, FIT Library Special Collections and College Archives, New York, NY, USA; © Peter Gould
Similar to what you can now find on t-shirts at Uniqlo at any given time, Smith also championed the artist-designer collaboration, partnering with the likes of Keith Haring, Dan Friedman, Dondi, Futura 2000, and Ed Schlossberg. "He brought art to the masses and the masses to art, but the bottom line is that his clothes feel great: for working, creating, and just living," says composer Peter Gordon.
In the antithesis to what designers of the era like Yves Saint Laurent and Christian Dior were doing, Smith did not adhere to the exclusivity commonly associated with the industry. His clothes were meant to be worn. "Willi created pedestrian clothes—clothes for the average person," recounts friend Alvin Bell. "He always told me that he strove to be the 'designer of the people.'"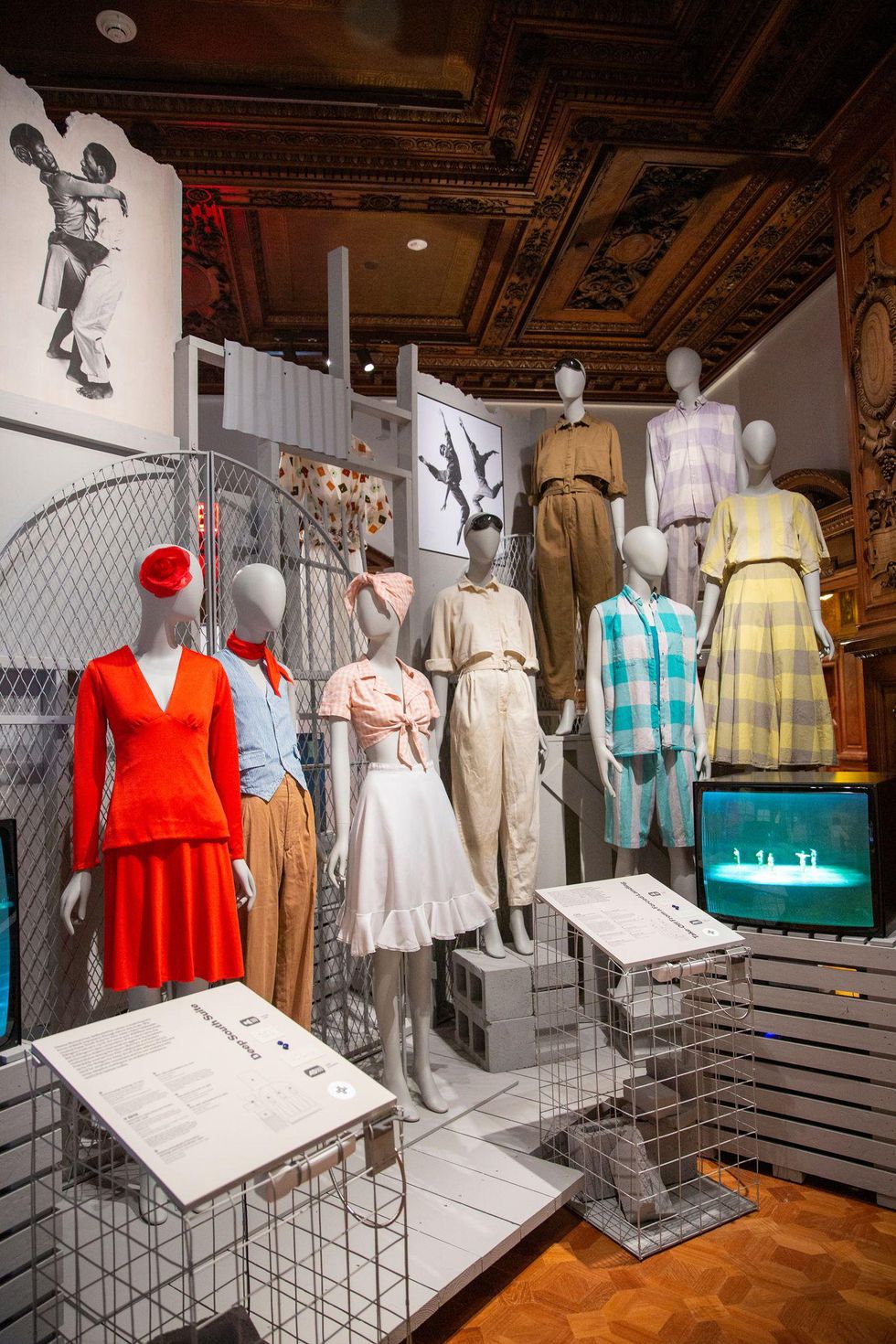 Photo: Ann Sunwoo © Smithsonian Institution
Clothing aside, he was one of the first to host shows that predominantly featured models of color. Beyond the runway, Smith used Bethann Hardison as a fit model, scaling his clothes off a Black body instead of the caucasian norms.
The exhibit, on display at the Cooper Hewitt through October 24th, pays tribute to this "pioneer of streetwear" and displays his key works throughout the '70s and '80s until his untimely passing at age 39 of AIDS-related complications. "Willi Smith cared about 'style over status,'" reveals Alexandra Cunningham Cameron, curator of contemporary design and Hintz Secretarial Scholar at Cooper Hewitt. "Clothing was simply a tool for him to disseminate ideas about personal freedoms beyond class, beyond gender, beyond race, while still having fun."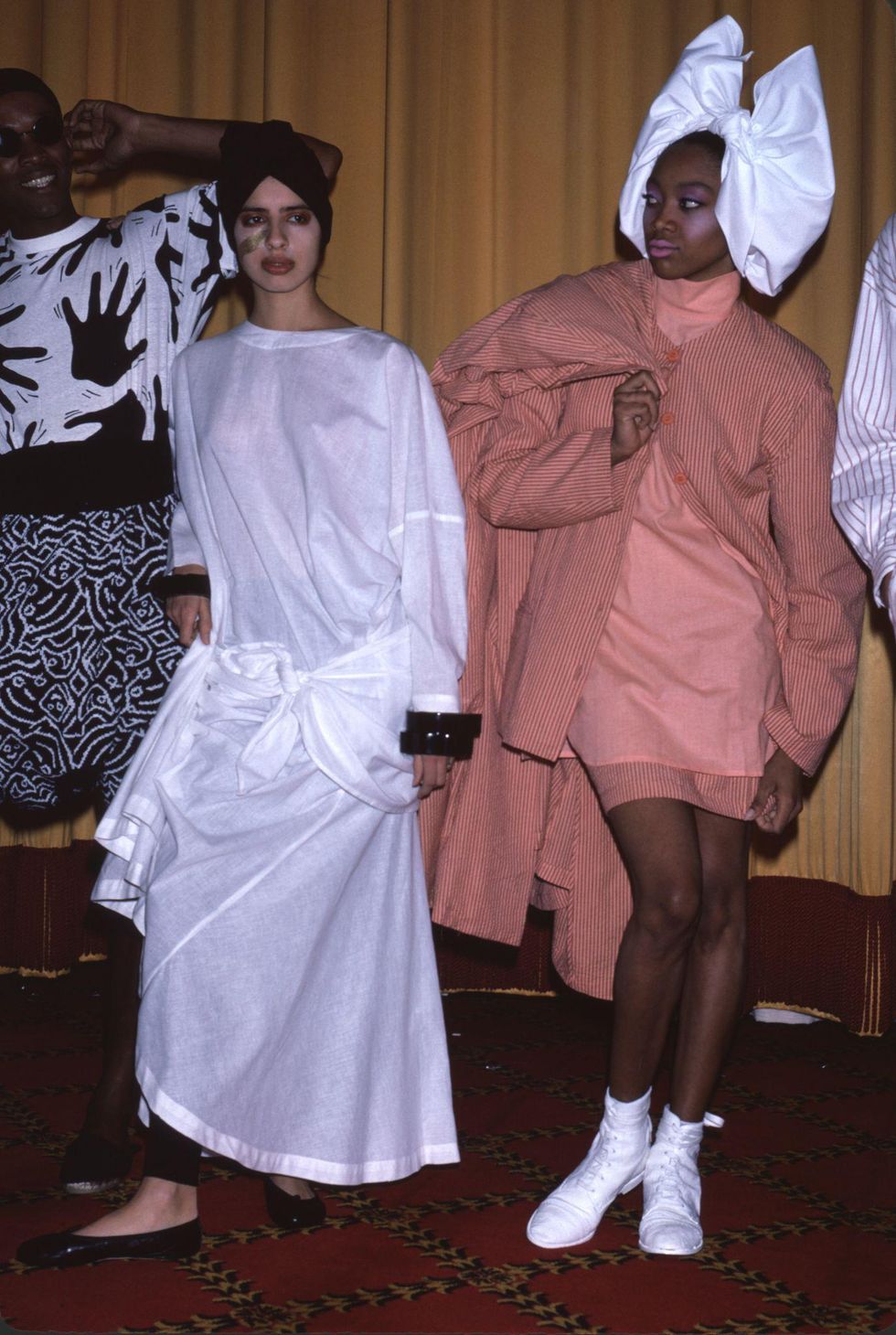 Photo: Peter Gould, 1985. Courtesy of Fashion Institute of Technology | SUNY, FIT Library Special Collections and College Archives & Peter L. Gould / Images
Smith's contributions to fashion are taken for granted, as these monumental developments are seen as the norms of today. Between social media and the accessible pricing provided by fast fashion and resale, we forget that though anyone can interact with fashion in 2021, that's not how it used to be. "Willi is the one who connected this high-minded idea of fashion to everyday people and made them feel like they were a part of it," says model and friend Bethann Hardison. "Because Willi Smith taught them that fashion could be affordable. It could also be made at home. And it was theirs for the taking."