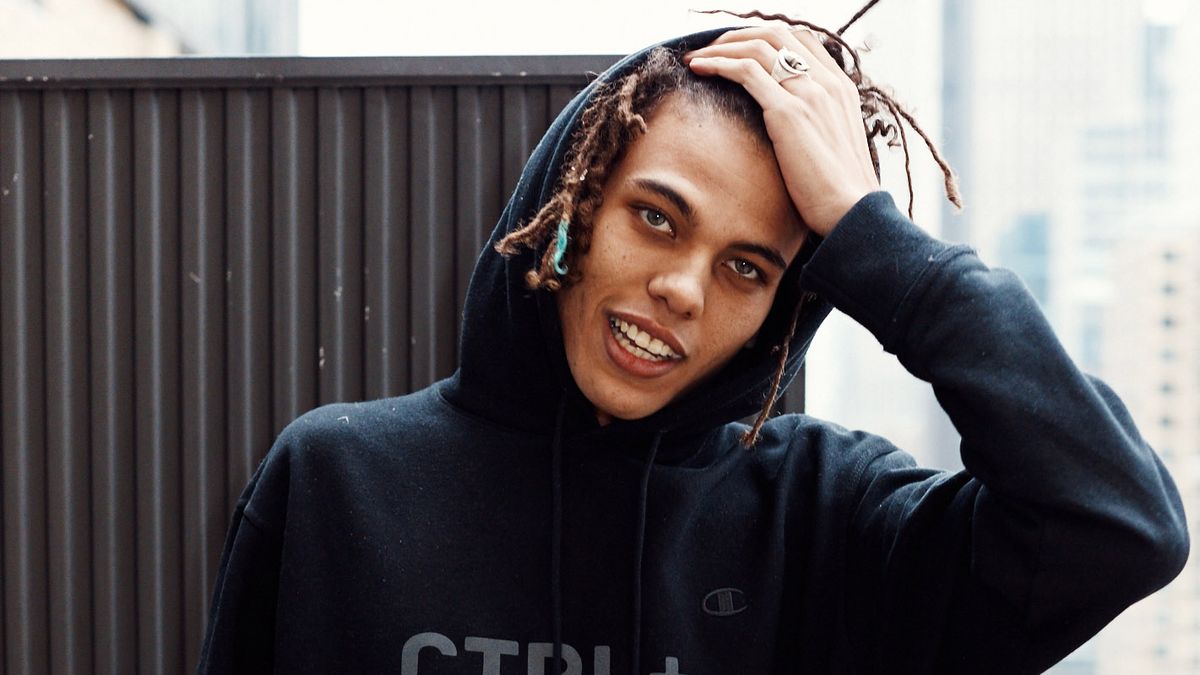 Models
His family may be famous, but there's more to this photographer-turned-model than his last name.
Weston Wells
Roberto Rossellini and his midtown apartment have a lot in common. The best descriptor we can think of? Chill. Understated, laid-back, with tons of interesting details if you take the time to look. Like the model, the place is a work in progress. Roberto's got big plans for a graffiti-filled wall, which is in the beginning stages. The modeling world, we're betting, has big plans for Roberto.
Although he's technically a "celebrity kid"—Roberto's mom is actress Isabella Rossellini—you'd never know it. His non-Hollywood vibe is refreshing: while some up-and-comers are all about those "likes," Roberto admits he's still getting the hang of social media. While plenty rely on famous relatives for a boost, Roberto was actually scouted. Originally, his dream was to pursue photography.
That's not to say Roberto isn't still doing that. And modeling. And exploring other interests. Like that wall, Roberto's just getting started, and we have a feeling the results will be spectacular.
---
On getting scouted in New York:
"I thought modeling was something I could maybe do at some point, but I never thought it would be the thing I'm doing now. It started with me randomly getting scouted in New York City by a photographer, and she wanted me to model for L'Officiel Italia. It was funny because right after I was done shooting, my mom came up to me and was like, 'Well, you just got scouted randomly. Why don't you just go ahead and actually model?' I got in touch with Ford and ended up getting signed a week later. I started working in June. It's fun—I'm really enjoying it."
What his mom thinks of his new career:
"She thought it would be a good way for me to network, learn more about the fashion industry and photography as well. I agree. It feels like I'm learning a little bit about everything—clothing, photography, how to be in front of a camera and behind it."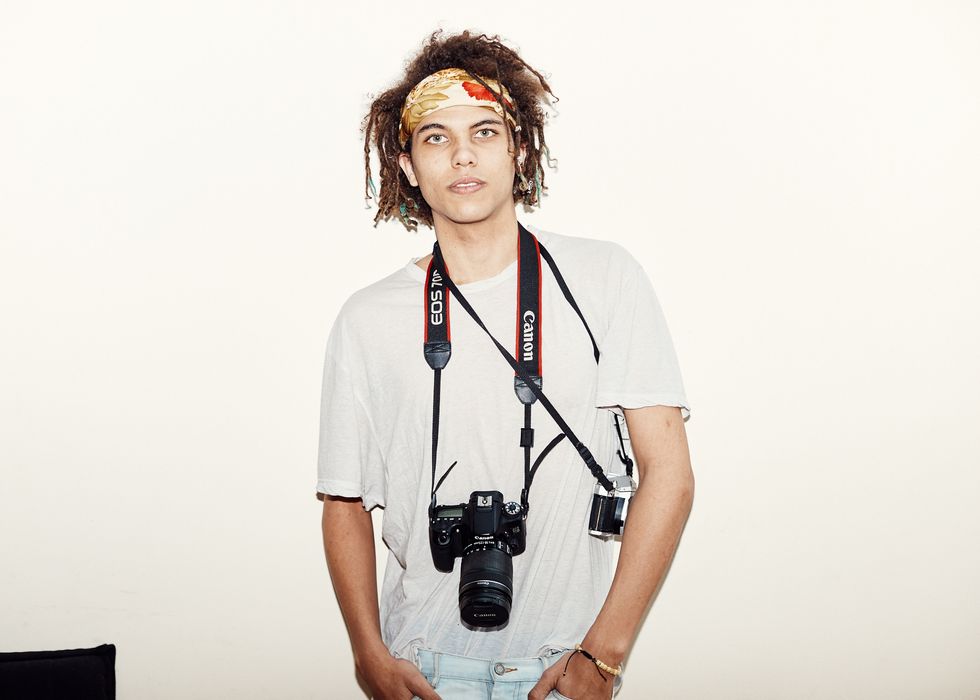 Roberto Rossellini photographed by Weston Wells
On photography:
"I'm still pursuing photography while I'm modeling. I think it's only going to open up more doors for me. Being a model but also a photographer or an art director would be kind of cool—to have that whole persona, you know what I mean? Maybe I could model, but also help with the creativity or styling. It would be cool to do a total thing like that."
On being a social media newbie:
"I never really pushed myself with social media until recently. It's a learning experience—when to put pictures up, how to make a photo look good, certain styles and aesthetics. I feel like that's what social media is about now, and to show your personality. I'm trying to keep it myself, but at the same time, professional. I'm getting there." 
 His plans for his apartment:
"I want my apartment to be a creative space, if that makes sense. I want to keep that shell feeling, because when it's like that, it gives it a lot of open space, it makes it feel nice, like that whole greenhouse effect. It's nice to have that beautiful light come in. I like shooting people in my apartment a lot. It's cool to have artists come by and have that beautiful natural light and not a lot of cluttered space. It's very comforting in a sense. [I'm going to] put up shelves and all that, and then on my wall have that really beautiful graffiti. I want to have more graffiti done on my wall so it gives you the feeling that you're walking into a studio."

Why he's not just another celebrity kid turned model:
"Personally, I don't want people to just see me as a celebrity kid. I understand it's cool and a blessing—I love my mom for who she is and all that—but I feel like it has a lot to do with my own personality and what I do. I'm trying to make a mark for myself. I'm just a regular guy who is creative, an artist and now a model. It's just another thing to throw onto the plate. I want to use [modeling] as a platform for people to understand that I am more than what I am, in a sense. More than just a celebrity kid, more than just Isabella Rossellini's son. I want people to understand that I'm Roberto, and I'm actually a cool person. It's interesting that I'm labeled like that, but at the same time, I step away from that as much as I can."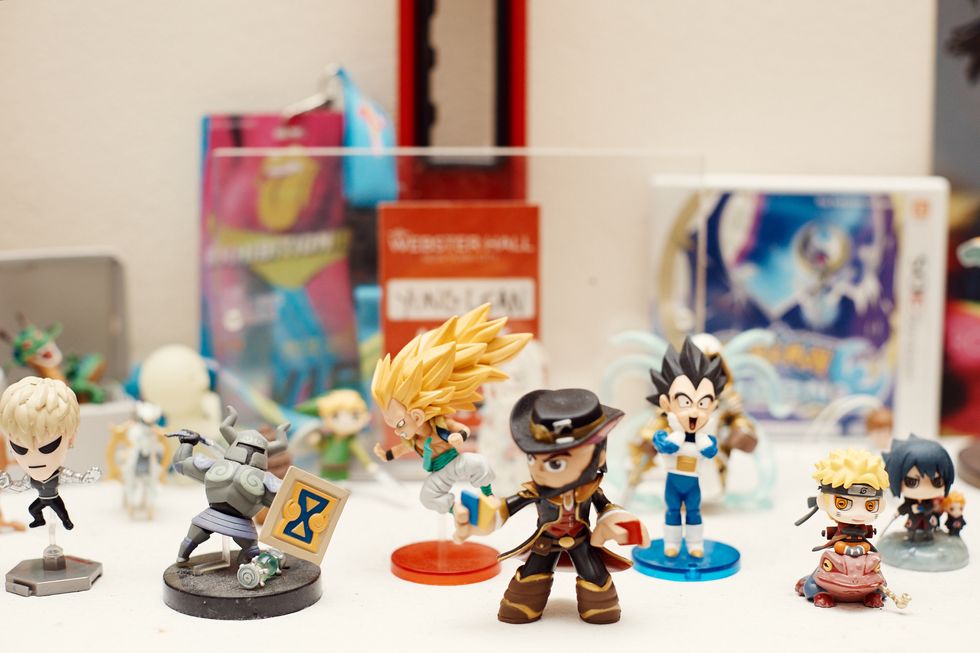 Roberto Rossellini photographed by Weston Wells