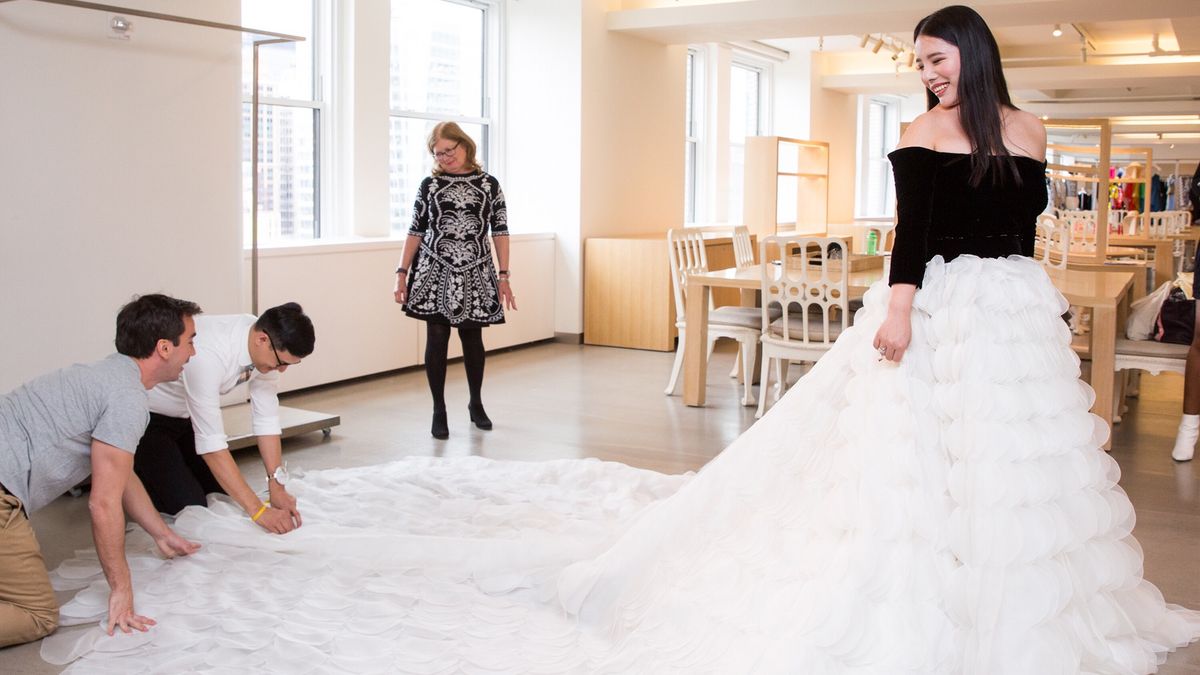 Fashion
BRB—still swooning.
Alec Kugler
If a fashion obsessive were to close their eyes and dream up a fantasy Met Gala experience, it would probably look a lot like Wendy Yu's. The founder and CEO of Yu Holdings—a platformed designed to strengthen ties between China, where Yu is from, and the rest of the world through investments, technology, philanthropy, and the arts—Yu splits her time between Hong Kong, Shanghai, and London. Her interest in fashion led her to dedicate a sector of her business to the industry, aptly titled Yu Fashion, and her most recent power play was gifting The Metropolitan Museum of Art an endowment for the position of Curator in Charge of the Costume Institute; that role belongs to longtime Met curator Andrew Bolton. 
When you wield this much influence, you don't just walk into a boutique and buy your Met Gala dress off the rack. You don't even dial a stylist who can get you one straight off the runway. Instead, you have a chat with Anna Wintour, decide that you *must* wear Oscar de la Renta, then watch Fernando Garcia and Laura Kim sketch you a gown that their team will spend weeks making by hand. Of course, you'll need to document this, so you invite Coveteur to your fitting. (Great decision!) 
Ahead, Yu walks us through the making of her custom Oscar de la Renta gown, and what goes through her head when she hits the red carpet.
---
5 / 20
Her favorite part of the dress:
"I love the fabrics and its silhouette. It's modern, classic, elegant, and dreamy all at the same time. The Oscar de la Renta team also put my initials on the gown, which makes it very special, and they gave me the original sketches, which I collect from the different designers I work with."