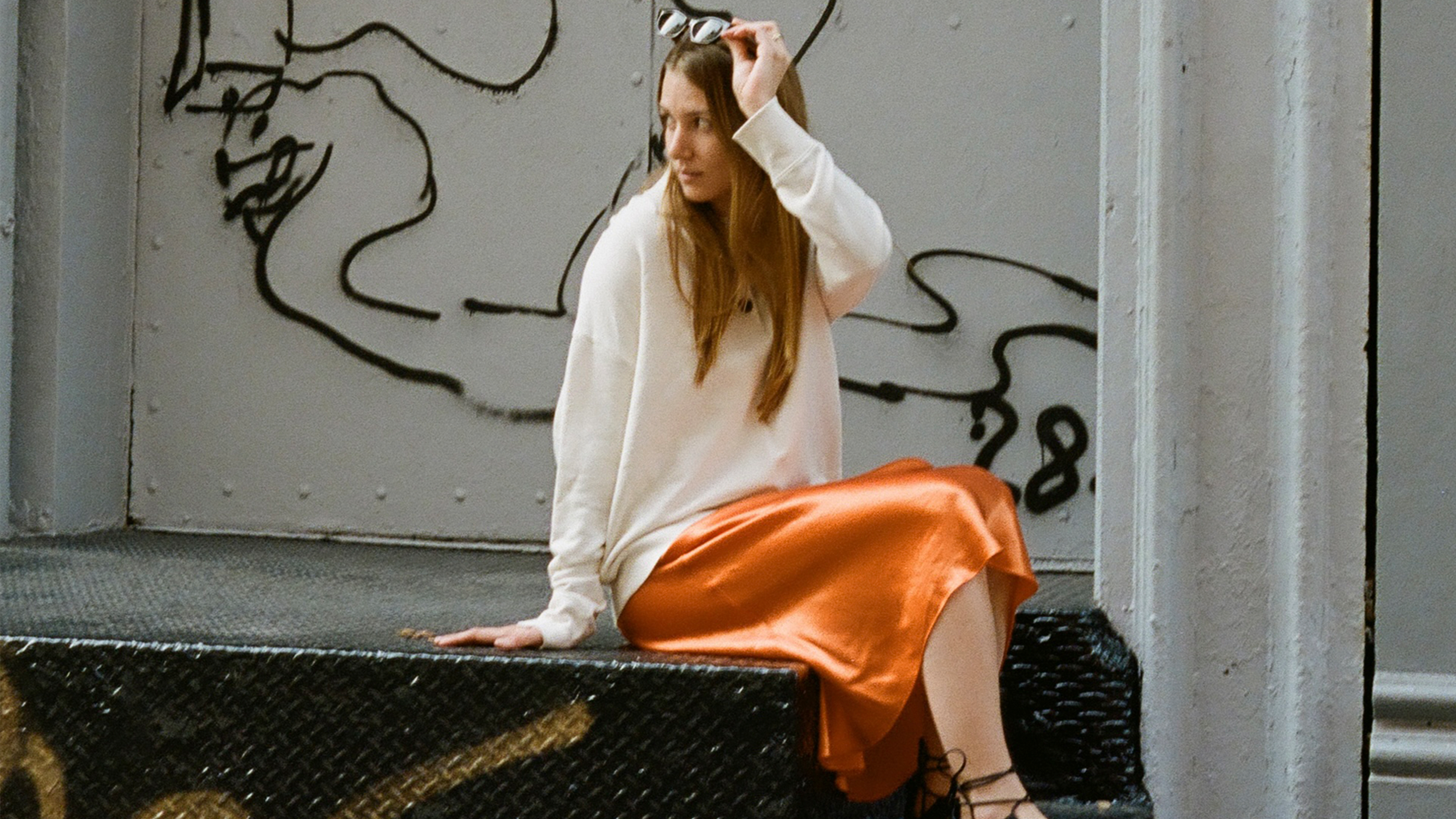 Fashion
Even the color-averse might be intrigued. In collaboration with Vince.
While there can be very obvious signs of spring's arrival — such as the return of greenery where there was once only bare tree limbs — for Coveteur's Social Media Editor, Porter Simmons, the start of spring is like an intangible energy shift. And with a change in energy, you might just find yourself drawn to new, exciting ways to express yourself, too. For Simmons, it all comes down to her newfound favorite color.
Generally, the New York-based editor keeps her seasonal wardrobe stocked with relaxed, refined, mostly neutral designs from the latest Vince collection. But below, she shares how a bright shade of orange — namely in a slip dress that works for day or evening — is the most exciting trend she looks forward to styling once the weather allows. It's a choice that's pleasantly surprising, even to her.
Ahead, Simmons shares more about what she's wearing, how she's masterfully layering through the transitional time of year, and the new energy she's bringing into the coming season.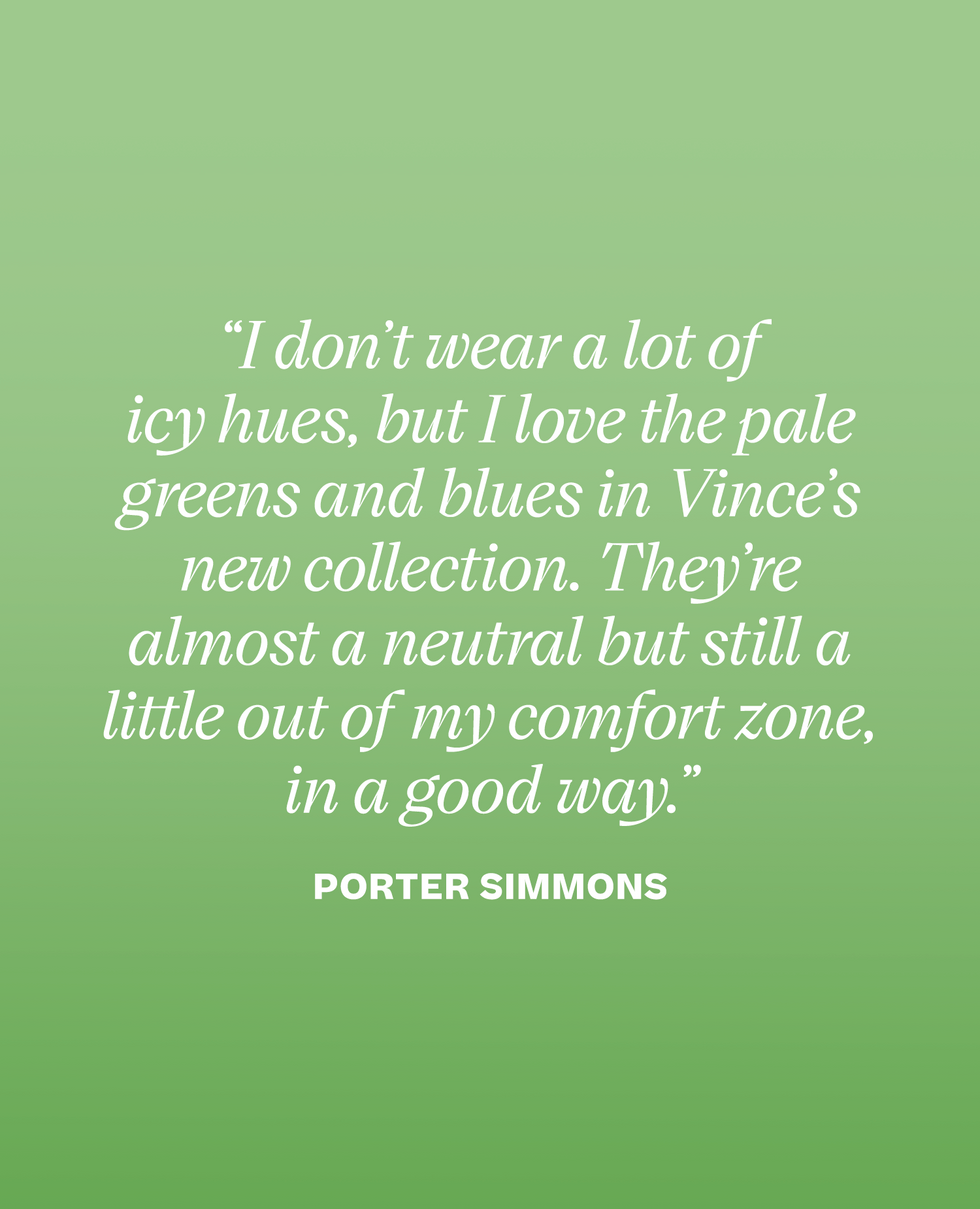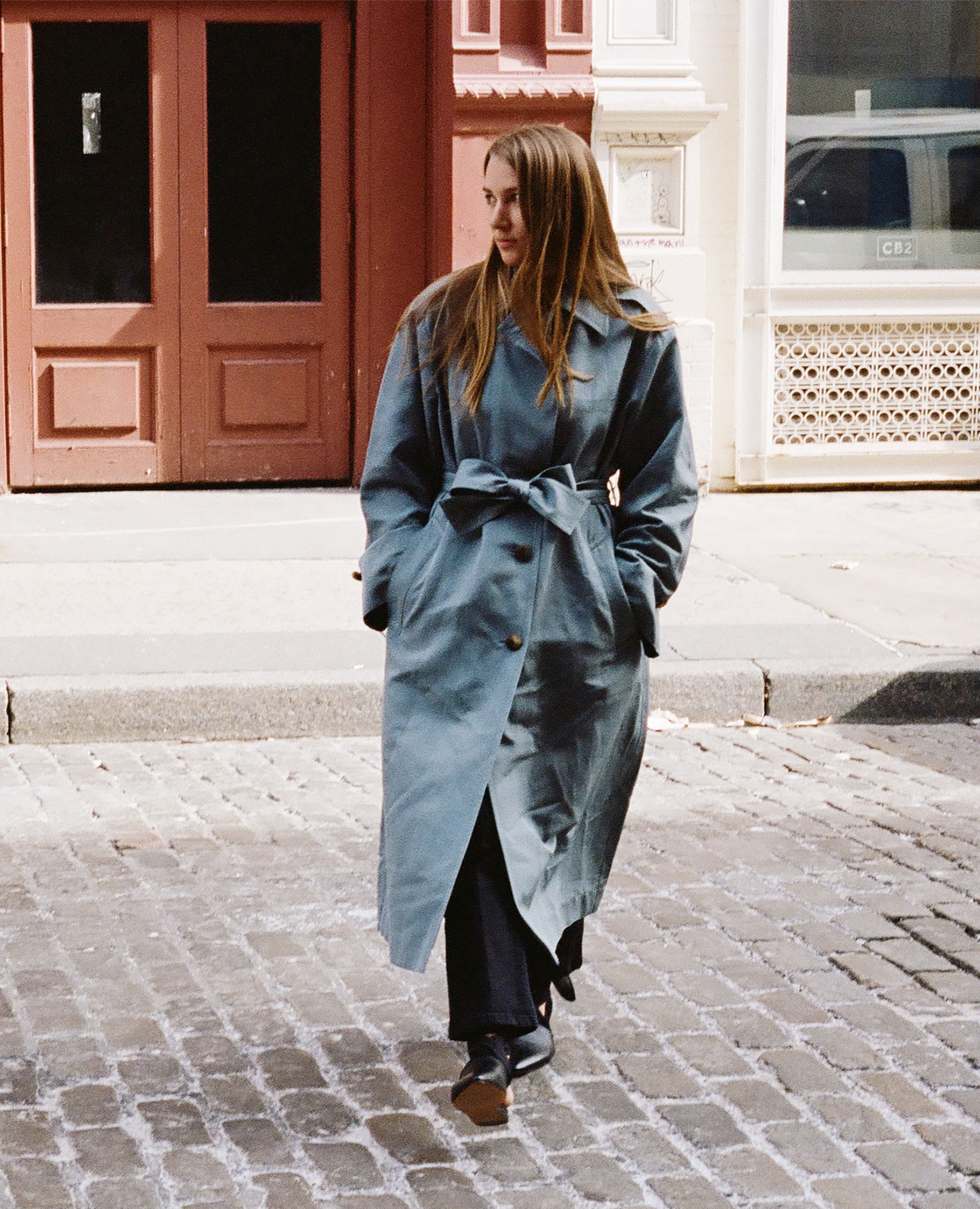 Your spring style ethos in five words:
"Easy, transitional, bright, fun, comfortable."
How would you describe your energy heading into spring 2022?
"I skipped out on a New York winter last year while living in Florida, so I forgot how hard the cold can be — not just physically but on your willingness to get dressed as well. I'm extra excited for warmer weather this year and am gravitating towards much more color than I usually do. I also think a great outfit can be an instant mood lifter, so that combined with spring sunshine makes for all happy days ahead.
What's your forever favorite spring trend? And what's a new one you're excited to try for 2022?
"My favorite spring trend will always be light jackets...I think I own more coats and jackets than I do shoes. I love spring layering and think a light jacket is an easy way to feel a bit more polished. I'm excited to try out bolder hues, such as this orange slip dress. I never would have thought I was an orange girl, but here I am, thriving."
Spring is all about transitional dressing. What's your go-to way of dressing for those no-longer-freezing but not-quite-warm spring days?
"I think that light jackets and cozy knits are the best way to combat unpredictable weather. I also love how I can throw a knit over a slip dress and it instantly doubles as a skirt. I can take it off the sweater if it gets warm (or have a hot date that night) and I have an instant outfit change."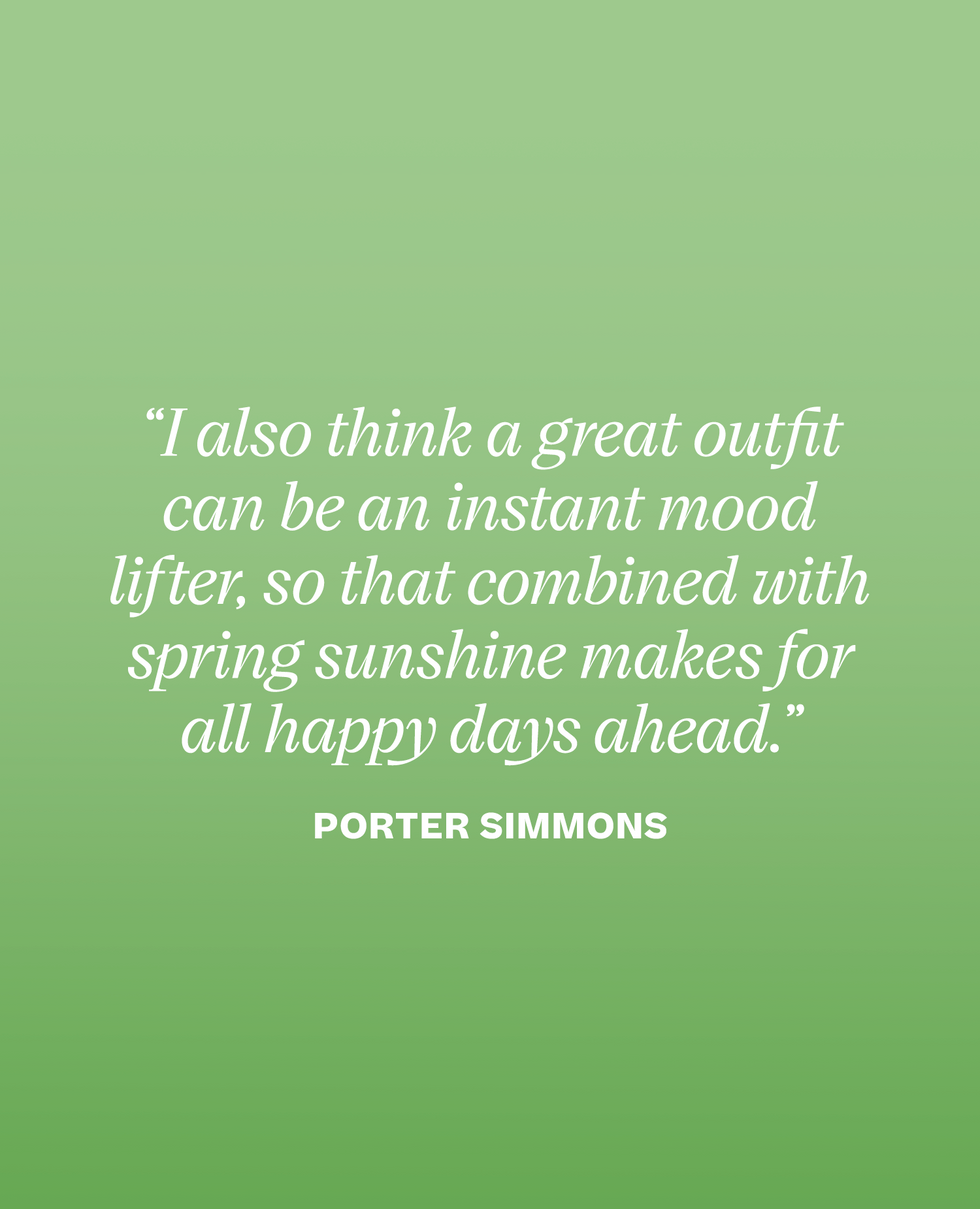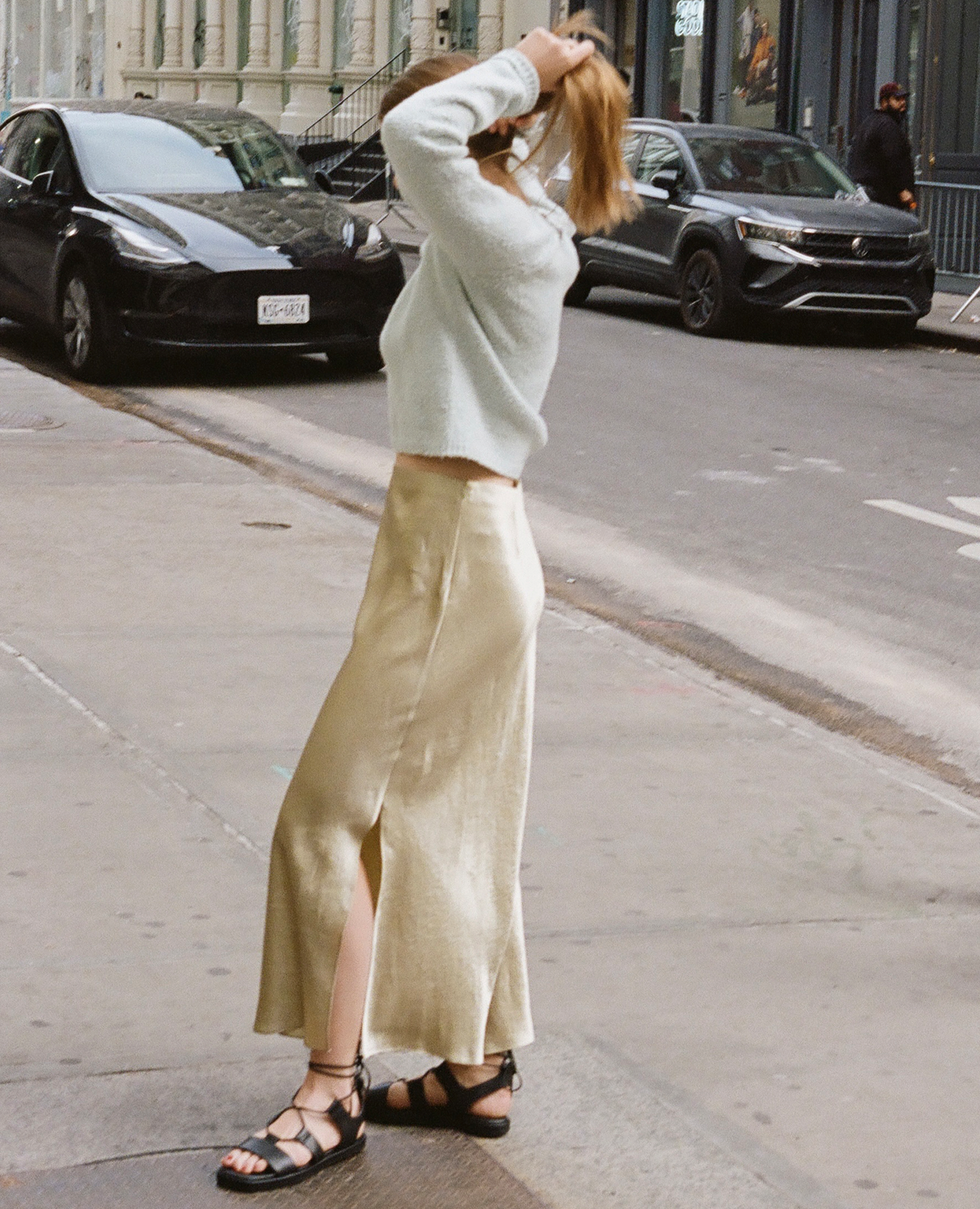 Let's talk color. Which ones capture your style ethos for spring and how do you plan to wear them?
"I don't wear a lot of icy hues, but I love the pale greens and blues in Vince's new collection. They're almost a neutral but still a little out of my comfort zone, in a good way. I also can't say enough good things about this orange. Who would have thought?!"
What's the most exciting item on your spring 2022 agenda and what will you be wearing for the occasion?
"I'm heading to the western coast of Mexico later this spring which I could not be more excited for. It's a small surf town, which is actually perfect for easy layering — temperatures get cool in the evening but hot during the day. I'll be packing these slips and knits to maximize my carry-on looks, for sure. It's also the perfect place to take my new love affair with orange out for a test drive."
And finally, as far as you're personally concerned, when does spring officially arrive? (ie what's your favorite sign of spring?
"It sounds cheesy, but it's really just a feeling — the day I leave my apartment and New Yorkers seem excited to be outside instead of heading out as a means to get from point A to B. It's an energy shift that's really unlike any other."
Shop Porter's Spring Style:
Vince
Vince
Vince
Vince
Vince
Vince
Vince
Vince