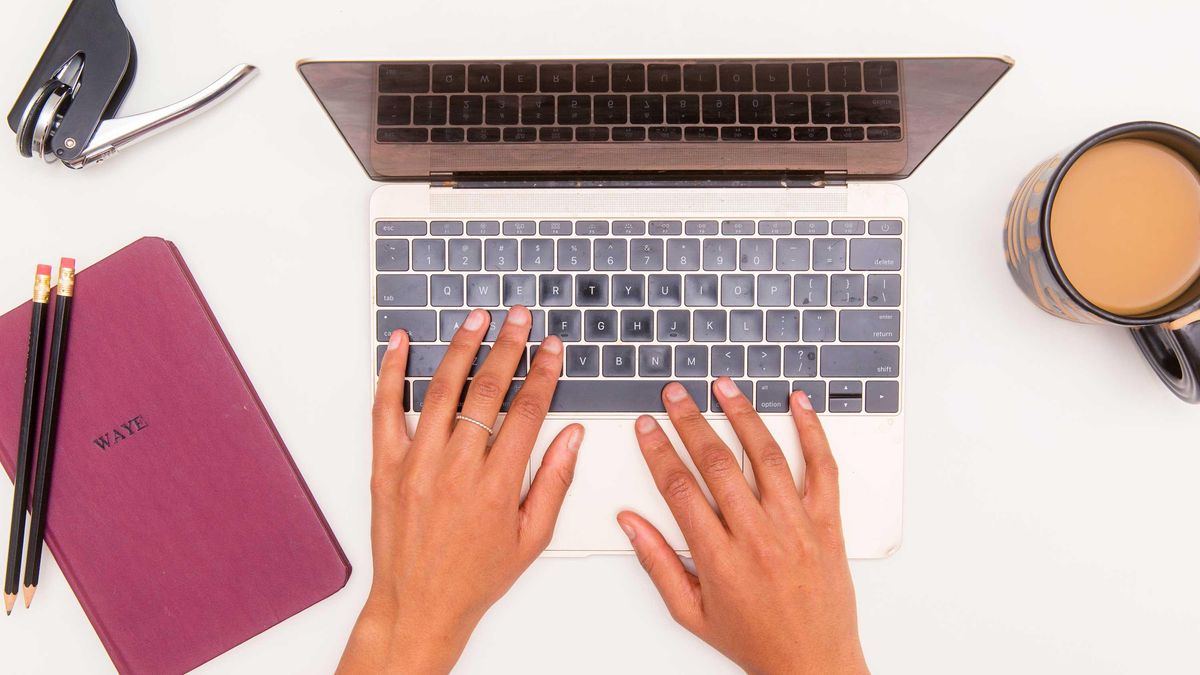 Health
The Future of Trans Wellness Is in Telemedicine
"...It's about damn time that somebody took care of us and focused on us."
The healthcare industry has been rife with homophobia and transphobia since its inception, and unfortunately, little has changed. According to a survey by the Center for American Progress, 14 percent of LGBTQ+ people have had a doctor or medical professional show visible discomfort due to their identity, while 8 percent have experienced harsh or abusive language, and 7 percent have experienced unwanted physical contact during a medical exam or consultation. Due to this treatment, CAP notes that 25 percent of LGBTQ people who faced discrimination in healthcare postponed or avoided treatment afterward, creating a blatantly hostile and unwelcoming environment that seemed to show little to no effort to change.
Then the coronavirus pandemic kicked into full gear, causing all of us to lock away in our homes for the sake of our health, regardless of our gender or sexual identities. The results were less time spent in an actual medical office, and more occurrences of meeting with our healthcare providers via Zoom or Skype, leading to the boom of what we now know as telemedical healthcare.
That's when A.G. Breitenstein decided to take matters into her own hands and create Folx, one of the budding telemedical centers founded by the LGBTQ+ community for the LGBTQ+ community.

"With respect to [gender-affirming hormone therapy], I think it [telemedicine] is providing people an opportunity for the first time to do a couple of things. One, be able to interact with a care provider online in their own home setting," Breitenstein says. "If you think about the last time you went to a doctor, you're put in a gown, you're put in a weird room, somebody starts poking at you. It is a very, in many cases—in the best of circumstances, even—a pretty dehumanizing experience. So for folks to be able to talk to a doctor one-on-one in their own home, feeling safe, feeling closed, and they can just have a conversation with another human being."
Like other telemedicine providers aimed at helping the queer community, such as Plume, Folx provides gender-affirming hormone therapy, also known as hormone replacement therapy (HRT), to those in the midst of their transitional journey in the comfort of their own homes. Though there are some people who are still skeptical to replacing their in-person doctor's visits with virtual consultations, the road to equal healthcare for the LGBTQ+ community, particularly for those who identify as trans, intersex, or non-binary, seems much brighter now that telehealth is a mainstream option.
"As far as the transgender community and the LGBTQIA+ community, the problem with that [gender-affirming hormone therapy access] is they don't have enough physicians in the community that can actually understand what they need physiologically and psychologically," says Dr. Azza Halim, board-certified physician specializing in internal and functional medicine. "I've seen a lot of cases where patients need psychological counseling as well as hormone therapy, but they can't find the access to physicians who actually understand what's needed. And unfortunately, a lot of bio-identical hormone replacement doctors take a one-size-fits-all approach, which is inaccurate, even in the non-transgender community.
"So telehealth telemedicine is actually a very good access line for everybody in the community to be able to feel comfortable, not feel threatened, not to feel insecure about their needs, and to be able to have access to physicians," Dr. Halim continues. "There's a couple of groups that have already put together telemedicine that's specific to the transgender community, and many of those physicians themselves are transgender. People have found that it's more accessible and it's easier. They're more comfortable than having to go in person until they get to know that physician or practitioner and feel comfortable with that person."

Take Folx, for example: Rather than just hiring any physician that steps towards their virtual doorstep, Breitenstein says that all of their providers are required to have years of experience treating the LGBTQ+ community, and a vast majority of their professionals also identify within the queer community.
"We think of things in terms of queer and trans competence, just the way you would think about if you were going to go get a knee surgery, you want a doctor that has been doing this treatment for many years. And then also just understanding the community in the blood and bone," says Breitenstein. "[If] you've lived the life, you understand where people are coming from, and you can speak to them as a fellow community member, [it] makes all the difference. So that's a huge requirement for the way in which we've built the clinical team in Folx."
Though telemedicine is on the right path to medical justice for the queer community, there's still one issue that causes a disparity in terms of healthcare: the hefty price tag that comes with treatment. Though telemedicine access is overall cheaper than paying deductibles at conventional in-person medical offices, about 21 percent of LGBTQ+-identifying people are living under poverty. Due to this financial disparity, many patients don't have the financial access to pay Folx's monthly subscription payment, which can range between $59–$119 per month, let alone internet access to even make a virtual appointment. Fortunately, Breitenstein took that into consideration and created Folx's HRT Care Fund, which was created to raise money specifically for members that aren't able to afford their out-of-pocket telehealth visits.
"We're raising money specifically for folks that can't afford to pay out of pocket, and we're going to be expanding a range of programs like that. So for a lot of folks that can pay, it's a great option compared to the existing system, and then for those that can't, we're coming up with ways for us to subsidize that cost."
Though we're only in the beginning of mainstream telemedical health, there's one thing both Dr. Halim and Breitenstein are sure of: LGBTQ+ healthcare is stronger than ever, and it's only going to get better from here.
"We are in an interesting moment in this country's political and social consciousness. So now more than ever, we're getting employers that are interested in adding Folx as part of what they offer their employees," says Breitenstein. "We obviously have a huge opportunity to reach an enormously underserved population today. I think the future is bright, and thinking in terms of just breaking down that barrier of having to go to the hospital or the doctor, and also in terms of integrating healthcare, health, and wellness into people's day-to-day lives because I think people are really hungering for that. When you think about everything that's going on with cannabis and CBD, vitamins, exercise, and wellness, all of this is coming into your home, being attached to your body, walking around with you all day, and the same thing applies to healthcare. So we're excited to build a platform that reaches and does that for the queer and trans community because it's about damn time that somebody took care of us and focused on us."
Want more stories like this?

Ms. Boogie on the Self-Care Routine for Optimal Femme Queen Joy
How Transcendental Meditation Helped Me Find a Sense of Calm
Can You Masturbate Your Way to Better Skin?