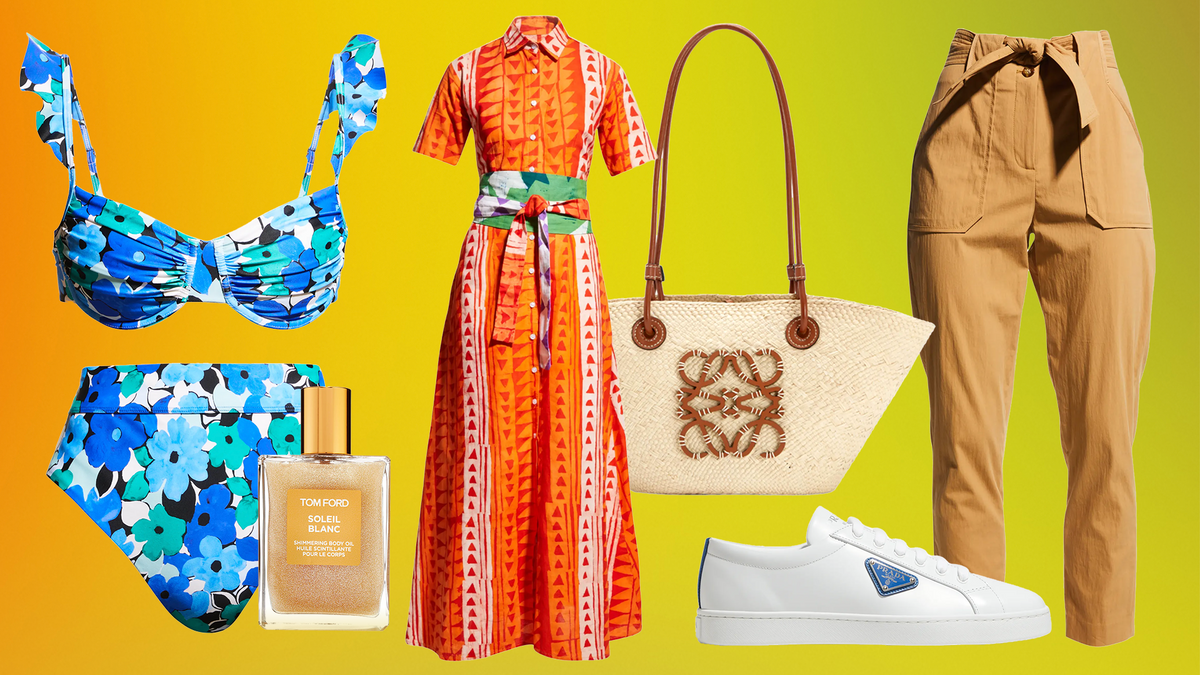 Travel
City, nature, beach—Neiman Marcus' Jodi Kahn has you covered.
It's amazing how quickly your summer schedule can fill up. Before you know it, you've reserved each (hopefully long) weekend for a trip to the beach, a jaunt upstate, or a new city exploration. Once the booking is done, the inevitable packing comes along. And unless you're a seasoned professional, this process can sometimes prove troublesome.
We've asked Jodi Kahn, senior director, divisional merchandise manager of women's designer ready-to-wear at
Neiman Marcus
, for a bit of guidance. "Regardless of what's on your agenda this summer, any event is considered an opportunity to wear something glamorous!" she tells Coveteur. "The best way to embrace the season's carefree spirit and reconnect with your most stylish self is to incorporate color and playful accessories into your looks. She continues, "From refreshing variations of woven handbags to whimsical jewelry, a standout piece is the ultimate way to enhance a look without trying too hard." Continue scrolling to discover her essentials for any destination.