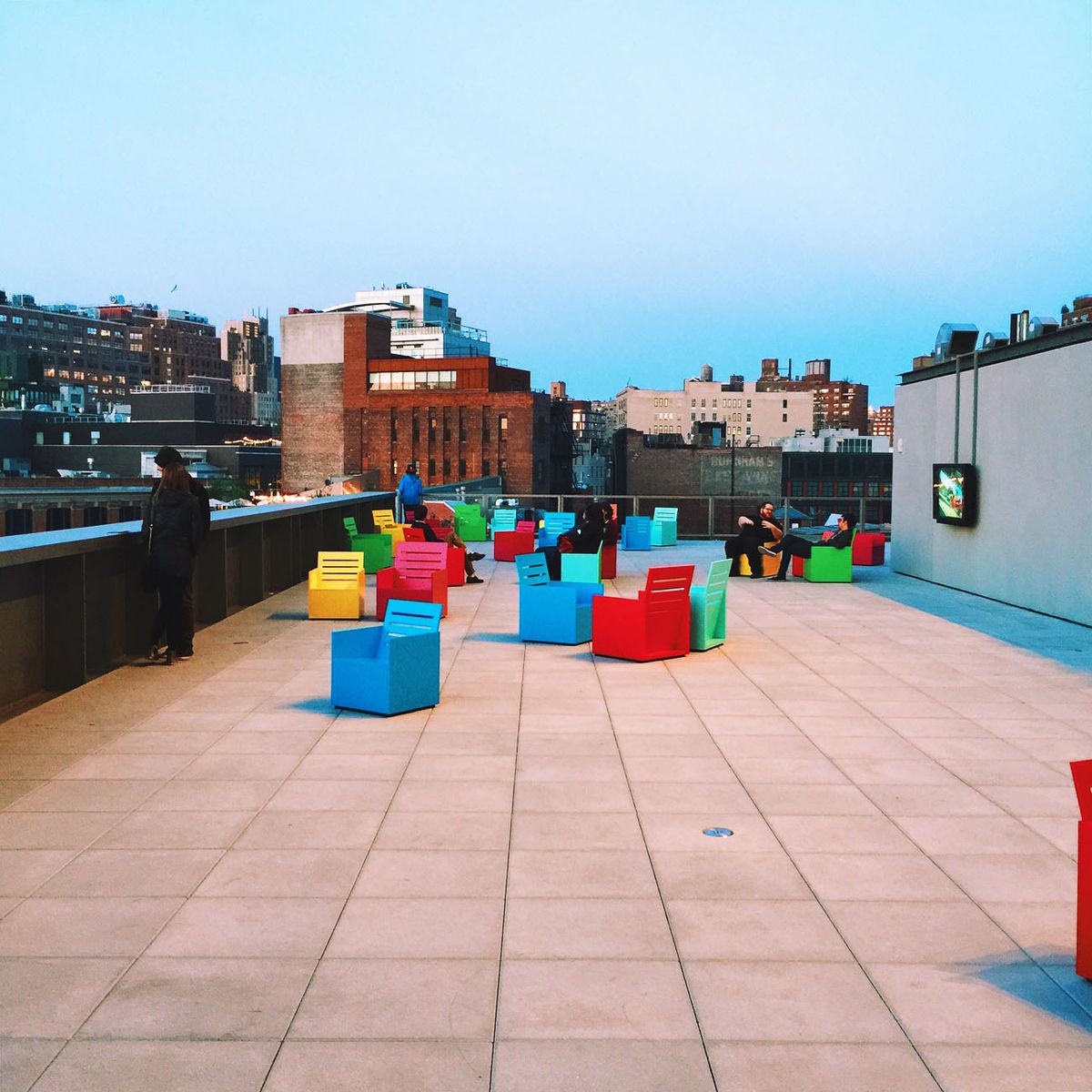 Entertaining
Our boy Remington Guest rounds up the best of the best in L.A. & NYC.
Our friend Remington Guest (of the lip-smacking Tumblr, The Cheap, The Best & The Hidden) knows good food and where to find it. And while we've previously tasked him with assembling a list of top bicoastal date night spots, things have changed: for one, it's summer, and for another thing, you're probably ready to take things to the next, trickiest level of all—the day date. And so he's done it again and put together a handful of out-of-the-box, no-basic-zone bicoastal day dates. Send this to that new piece you met on Hinge—they'll take the bait, promise.

*Aziz Ansari voice* Cov fam, let's do this.
First, I have some major news. Guys, this is huge, and well, I'm just excited to get it out there.
Psych. I like pepperoni too much.
Really though, below are some nice 'dates,' a.k.a. activities you can do with friends in the summa time and what to wear while doing it. Yep, I've seen so many damn closets because of this site that I've got an idea of what you got. Now, find your silence and read below.
---
---
 NEW YORK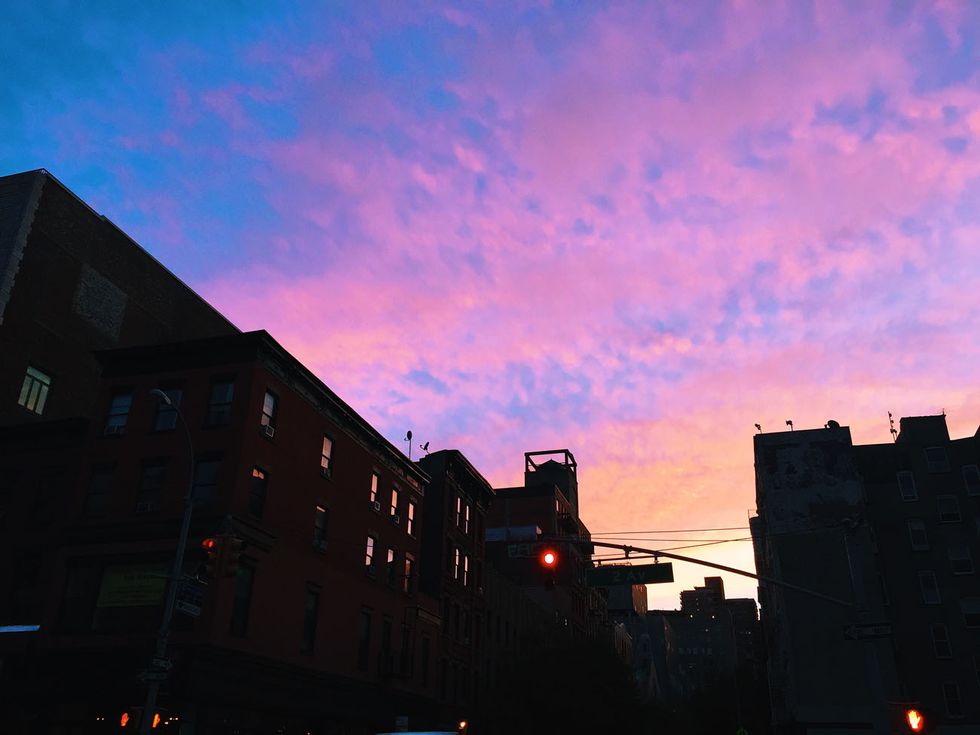 BASIC BITCH PILOTS
Meet around 4 or 5 P.M. and start with coffee. All good things start with coffee. Go to Abraço in the East Village. Text me, because I'm always down for Abraço. Get an iced latte to stay, and any pastry. This is my FAVORITE coffee shop. Anywhere. The best. Don't ruin it. Don't bring any basics here. No basics allowed. :no_good::no_good::no_good::no_entry_sign: BTW,
Kate Moss being escorted off a plane and calls pilot basic?
#lifegoals. :pray::pray::pray: That pilot will be you if you ruin Abraço for me.
Next, hit up Tokio 7 if you like vintage. It's easily one of the best spots for vintage that's not that old. It's all designer jawns, priced to move, curated for ultimate swag. Now go to Virginia's for dinner. So chic, so cool. So 2015™. The space is tres New York, and the vibe is always right. The cocktails are perfect and the definition of refreshing. Don't sleep on the specials. 
Be on the move, go for a dessert açaí bowl at Dimes. You're obviously about that fit and healthy lifestyle. Açaí for dessert is a power move. Plus you can pair it with another dope cocktail from Dimes. Then if you really going for it, head to the neighborhood rock n' roll bar, The Black Rose. 
ABRACO: Always get a latte here. It's the best you'll ever have. If you're feelin' it, the pastries are in house and insane-o. Get it to stay, because you get a nice glass to sip. Better for the 'gram.
TOKIO 7: Across the street from Abraço. Convenience factor a 10. No drinks allowed in here, tho. 
VIRGINIA'S: Pay attention to the specials, they're always amazing. Can't go wrong here; cuttle fish, etc.
DIMES: All bowls are amazing. The Pitaya is purple, which is cool, but will stain your white jeans like no other.
THE BLACK ROSE: The purple haze is pretty much a mojito with blackberry. Get familiar.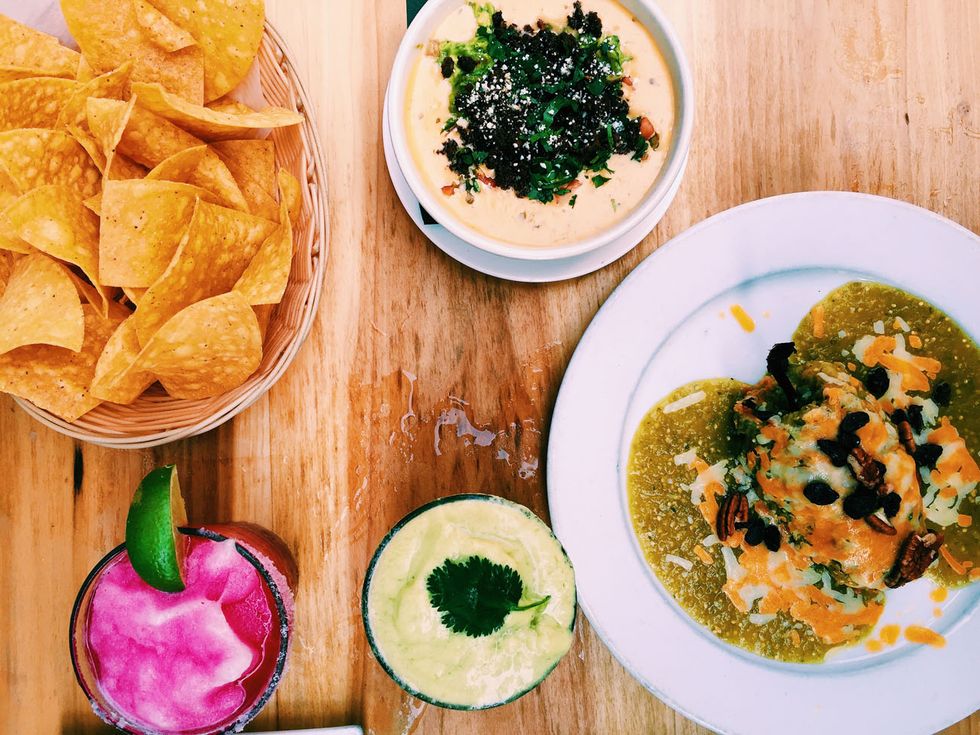 INSANE FOGU
 Major life hack: women love cheese and margaritas.
Javelina is the move rn. Don't care what you order, as long as you get some queso and some AVOCADO MARGARITAS. I may be there, plotting future fire 'grams with the squad, knee deep in queso. Next head up town to the Met. I know, I have major FOGU as well, (fear of going uptown) but the China Through the Looking Glass exhibit is amazing, okay? Now, go downtown to the new Whitney. I know, you might go into shock as this is the most culture you've experienced in one day since the 6th grade, but don't let anyone see it on your face. Play it cool yo. Go to the top floor and get some food and, more importantly, drinks at their cafe. Yes, Untitled is the talked about restaurant, but it doesn't have a patio up in the sky, fam.
JAVELINA: Queso, really. Avocado frozen marg will get you turnt UP. The puffy tacos are amazing, too.
THE MET: You only have until August 16th to see the China Looking Glass exhibit. DON'T MISS IT.
THE WHITNEY: Don't miss the outdoor terraces. You get a really amazing and new vantage point of New York.
---
 LOS ANGELES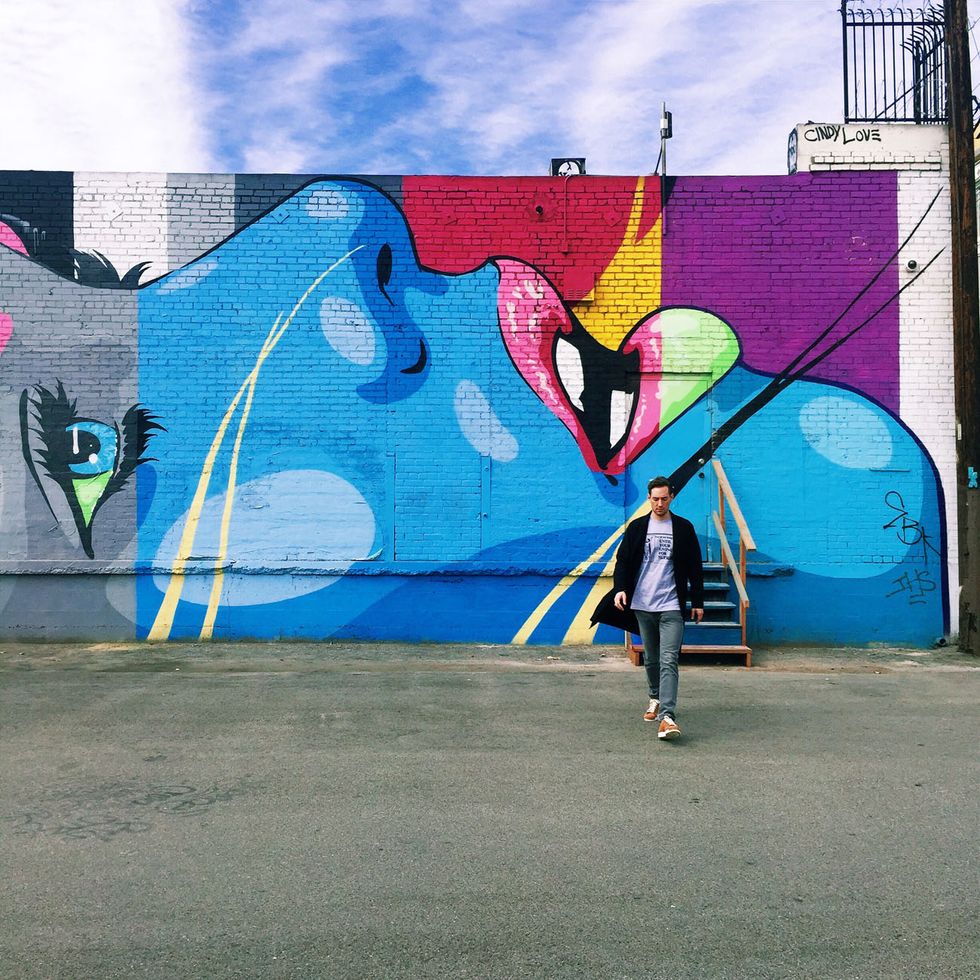 Summer dates in L.A? What a joke. Summer, fall, winter, you can do anything you want, at anytime of the year in L.A. Snowcones year round! :rotating_light::rotating_light::rotating_light:

I'm not down with that sort of freedom. I really need to be locked in and told what to do, otherwise I'm gonna, like, be eternally perusing farmers' markets. But since it IS summer, and you nerds NEED plans other than askin' for the wifi, here's some activities for you and ur boo.
DOWNTOWN TRAP LORDS, MORE FRENCH 
This is perfect for that first day you guys hang out. You know like, after you've had a few dates, but have never spent more than a few hours together at dinner. WILL YOU EVEN HAVE ENOUGH TO TALK ABOUT?! Day dates give me anxiety. You can't just slip into the shadows and fade away, you've got to be, like, present and talking. First move, go to the new APC. It smells dope in all APCs, it's got the calming French aroma that will set you right. Cop this dope parka. It is summer but true ballers wear jackets in the summer. It's all about sweat the style, very Adrienne Ho.
Now, check out the Wittmore. Buy this shirt for your friends for when they visit you. Say hi to my friend Doug when you're there. He's the man, and is one of the owners.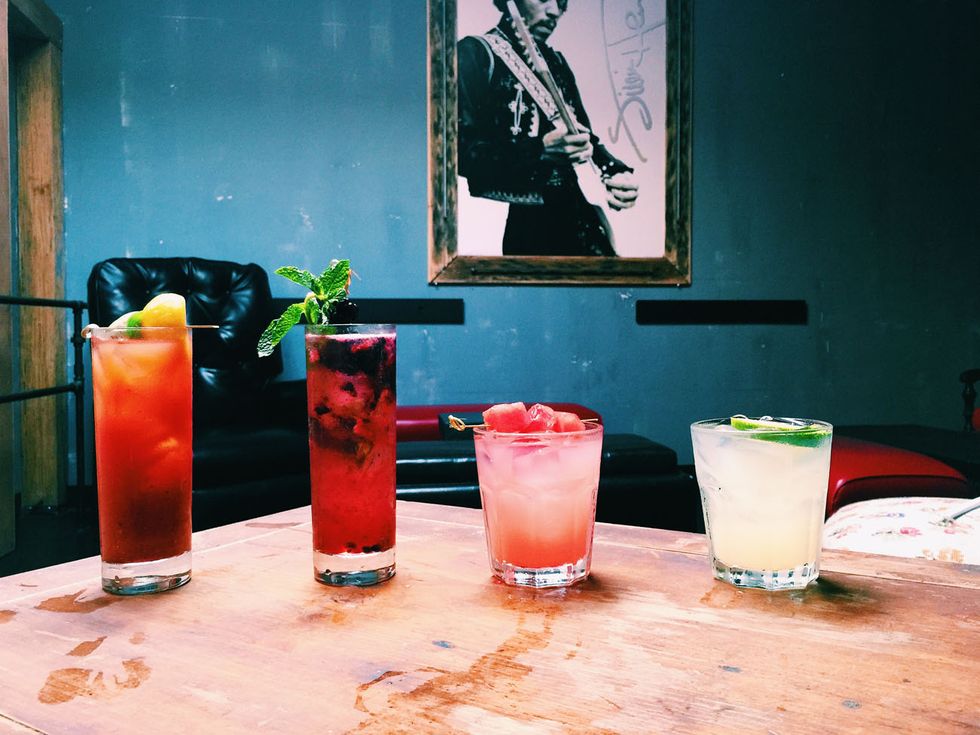 Yo, you've only killed like an hour and a half max so far. You've still got a full day of dating to do. It's probably lunch time, so go to SweetGreen. This is a very New York move, and anyone in L.A. will be floored at how dope a salad spot from the East Coast can be.  
Now go and get some of the best ice-cream in the country at Salt & Straw, and grab some Roy Choi feels??? Yea, he collabed on a flavor, so Korean fluffed nutter ice-cream is now REAL. Next stop at Bicycle coffee. They're almost never open, but that's how amazing they are. DOPE THINGS AND DOPE PEOPLE ARE SUPER DIFFICULT AND SPECIFIC. Grab coffee here on the way to ROARING NIGHTS.
You're going to the zoo. There's dancing, there's drinks, you can paint your favorite animal. I mean, LIFE IS HAPPENING. Get loaded, find baby monkeys, paint a picture of baby monkeys.
APC: Acne is right across the street—options… Don't go to the coffee shop in Acne though, the Ace Hotel is a block away and their Stumptown is everything, and sometimes, you can take coffee to the roof. 
SWEETGREEN: If you're a first timer, don't make your own salad. You ain't ready yet.
SALT & STRAW: Try every flavor. They encourage you taste as many as you can, but keep in mind, the specials are SPECIAL. They don't stick around.
BICYCLE COFFEE: This isn't really a 'neighborhood' coffee shop. They're mainly business to business that delivers coffee by bike to local spots. BUT, if you catch them when they are open, cold brew all day. Plus free coffee Fridays is a thing (pour over only).
ORDERING CHIPOTLE WITH THE WRIST MOTION 
Okay, so now you're going to have a fun and weird date. This is a long, overnight situation, and you won't sleep much.
So, you're going to try and perfect a craft cocktail, but in a movie theatre. First you'll have to find and agree on a movie that you both haven't seen, that's been out forever. There will be no one there and it will be amazing. You're also going to hit up Bar Keeper in Silver Lake beforehand. Buy a ton of unnecessary gear, like bitters and a strainer. You're going to try and perfect something insanely complicated like this cocktail GQ was talking about, like a year ago, called the Ambrosia Swizzle.
When your date asks if you're serious, you'll look at her and she'll just know.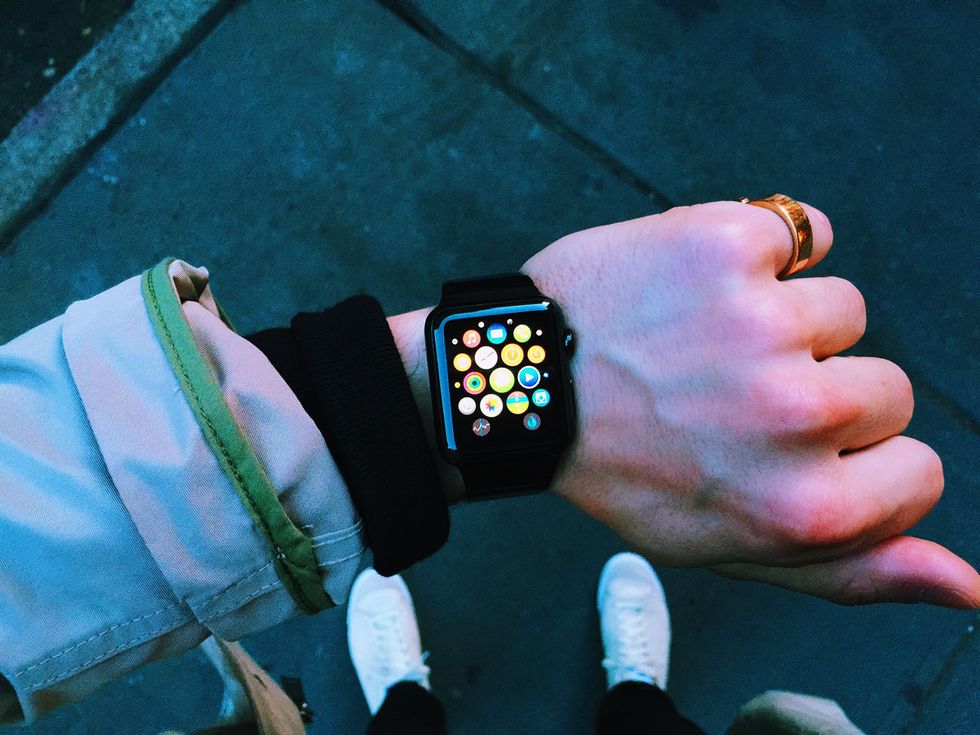 You may also be wearing a hat like this, which is my new obsession. I don't own one yet, but everything you do is just and validated when you have a sick hat like this. Very open to gifting, my address is all over the internet.
Can you imagine how fun it will be to try and craft perfect cocktails in a dark theatre? Yeah, I mean, you're welcome. As you're walking out of the movie, order Chipotle on your Watch with the wrist motion, because you're a baller like that. They'll bring that shiz to you and you'll take it in the car to go because you've got places to be. Stop at Ysabel for the only date appropriate activity of the night. Get a drink and imagine how sophisticated you're going to appear when pull out two tickets to Shakespeare in the Park. Leave some extra time because you're going to get lost. But as I always like to say, 'Have more than you show, speak less than you know." Bai. 
BAR KEEPER: Unless you're a bartender, ask for help while your in here. They have literally every kind of bitter and vintage glassware. Sick. 
CHIPOTLE: Chipotle hacks yo: always get two kind of meats. Half and half. You always end up getting 2 full scoops of both. Ask for extra everything, and don't skip over the vegetables. We ain't playin'.
YSABEL: One of the coolest and prettiest venues in L.A. Same peeps that do Laurel Hardware so, yeah, expect that vibe.
SHAKESPEARE IN THE PARK: Bring snacks, a blanket, wine, everything. You're probs getting lost up here and it's two hours of Shakespeare.
—Remington Guest