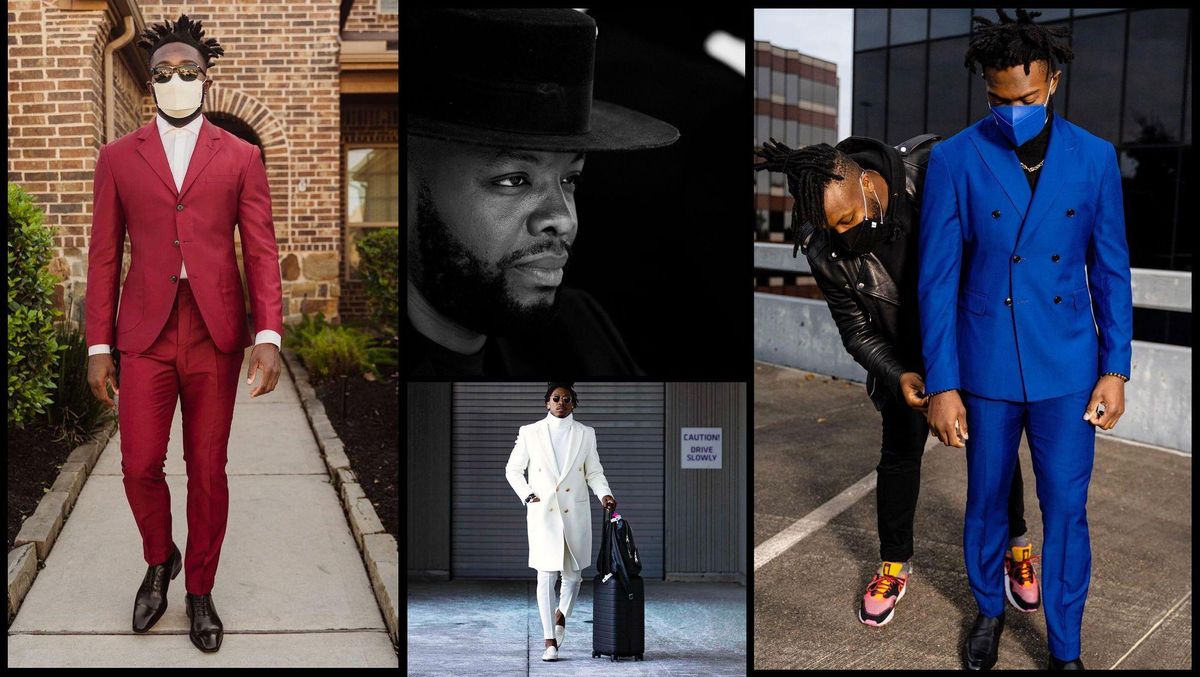 How To Shop Like
How to Shop for a Suit According to Menswear Stylist Ini Ikpe
"If the shoulders don't fit, it's not it."
Graphic:
Ashley Combs
Welcome to our How to Shop Like series, where we spotlight personalities within the fashion industry and take a deeper look at how they shop—think all the best insider tips and tricks. This week, we're chatting with menswear stylist Ini Sebastian Ikpe about navigating the choppy waters that come with finding the perfect suit.
The history of men's fashion is inexplicably linked to suits. While womenswear has evolved greatly in the past 100 years, menswear has kept its roots in the tailored formalwear staple. So naturally as a menswear stylist, understanding the complexities of the suiting world is a necessity. Ini Sebastian Ikpe, whose athlete-based client roster includes New Orlean Saints' Malcom Jenkins, Houston Texans' Eric Murray, and Philadelphia Eagles' Anthony Harris, is quite the tailoring expert.
Aside from the aesthetics of it all, a key component to creating the perfect look—formal or not—is fit. "If the shoulders don't fit, it's not it." An average suit becomes magical once the fit is immaculate. Ikpe is schooling us on his staples—once you have collected those, you can begin to experiment. Overall, he favors a manifestational approach. "Dress for the position you want," he says, "not the position you have. When you're wearing a suit, you are doing just that."
Shop Ini's Suiting Picks: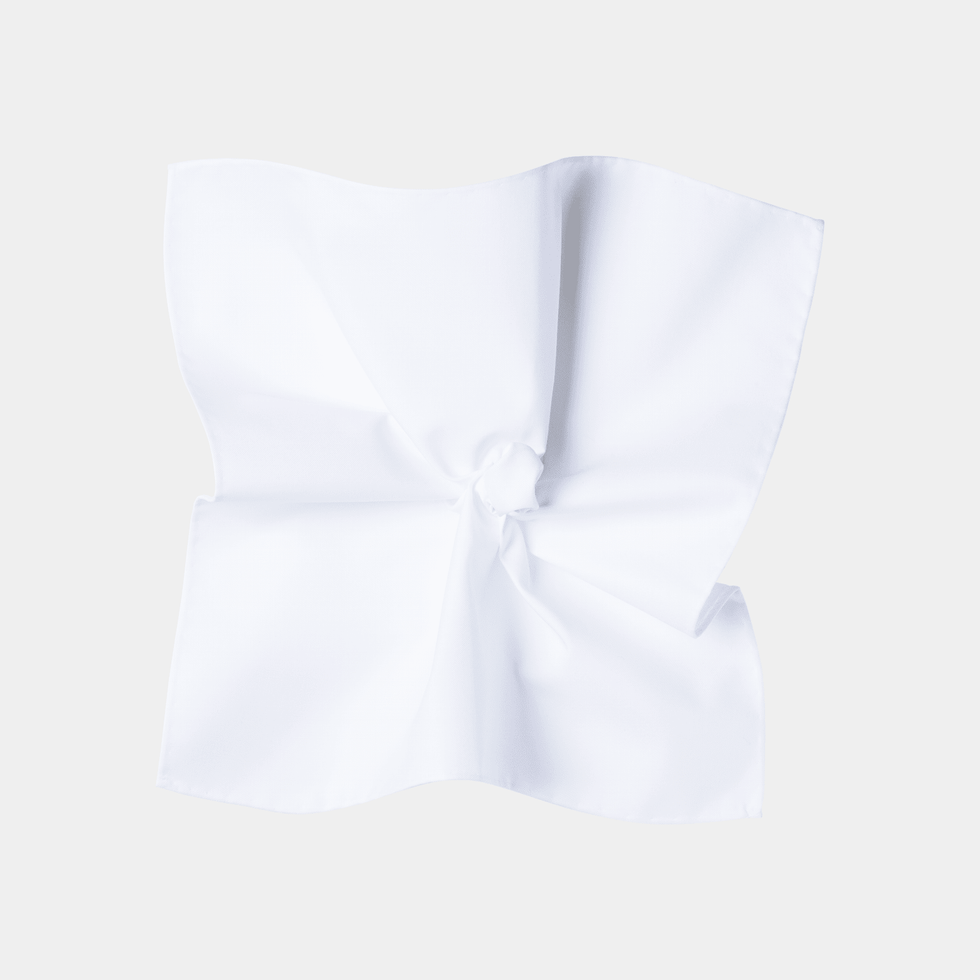 Suitsupply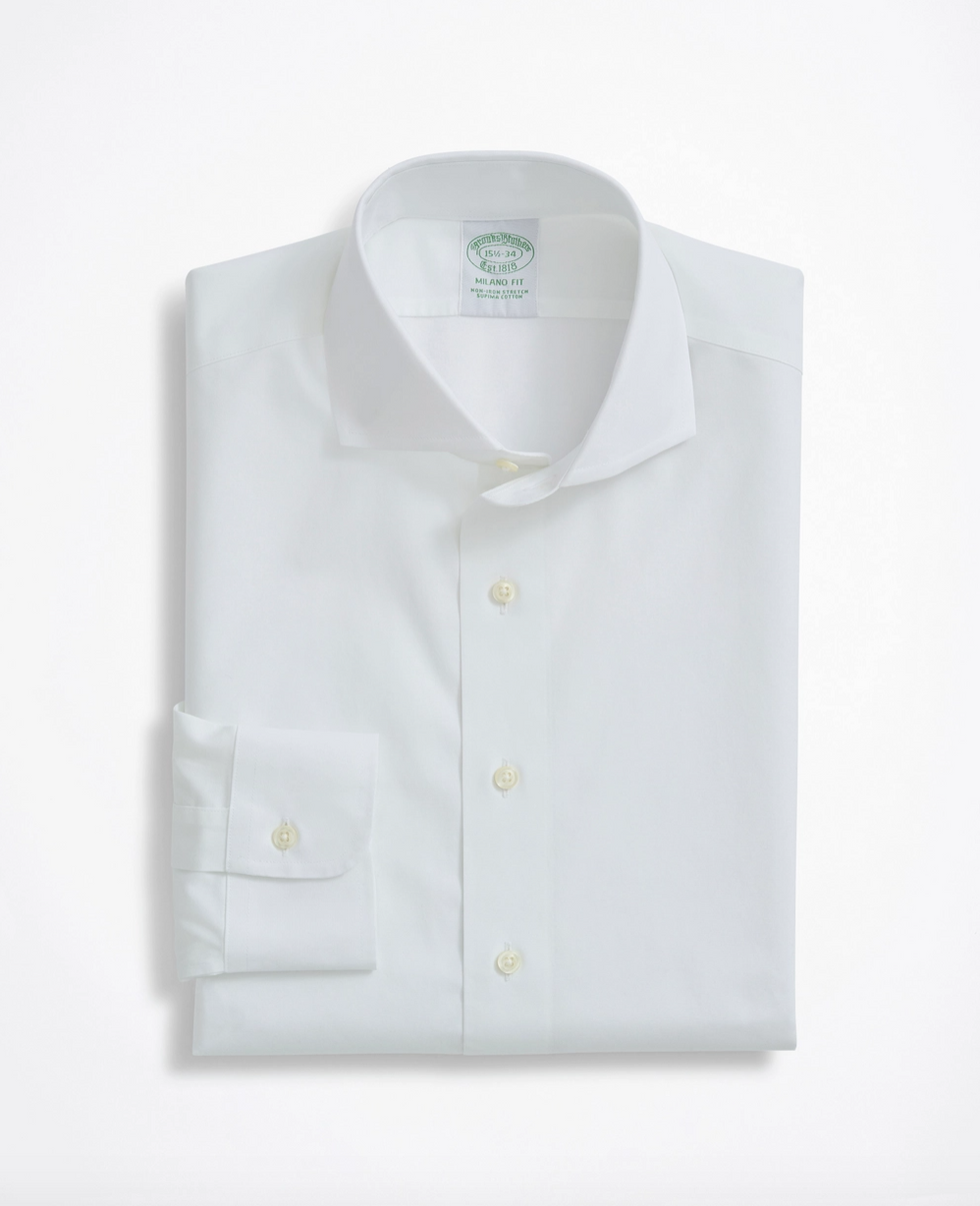 Brooks Brothers
The Tie Bar
KK & Jay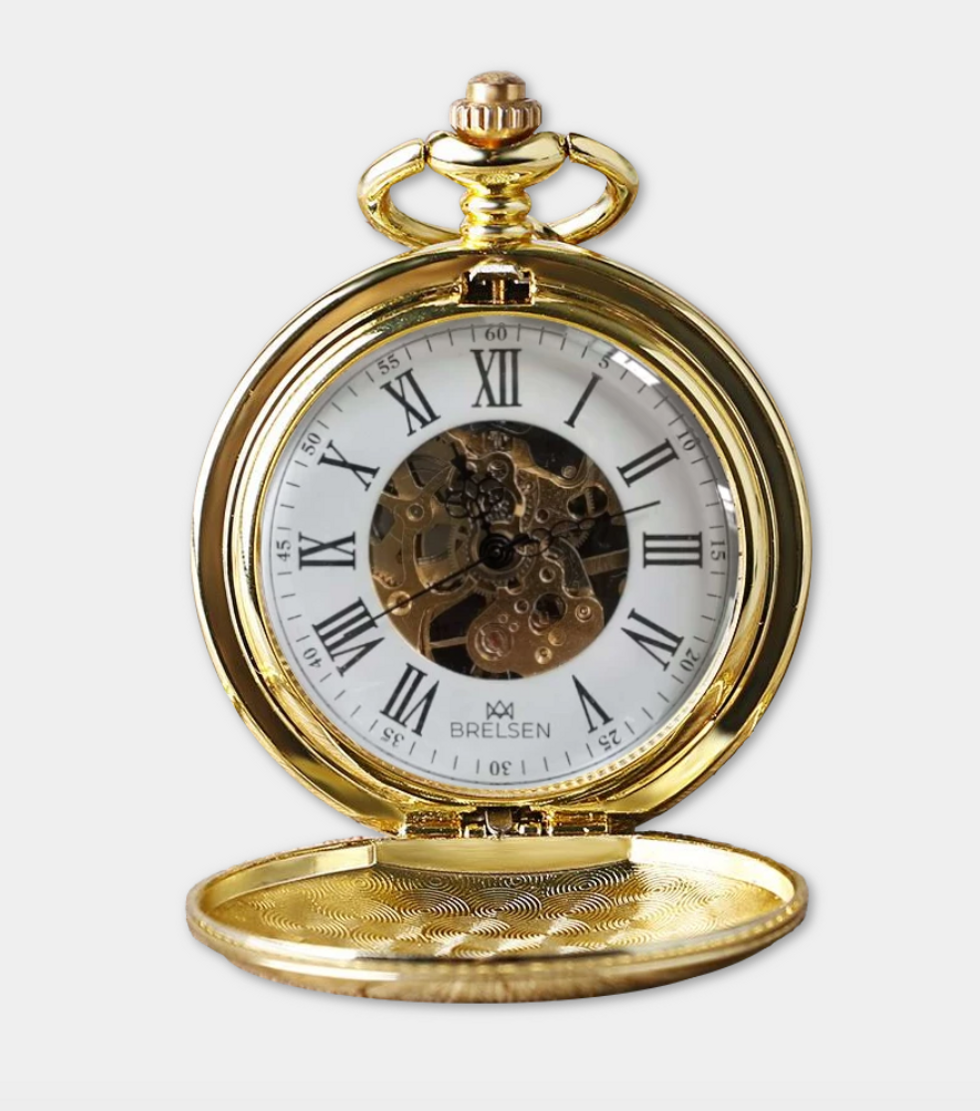 Brelsen
Uniqlo
Uniqlo
Ikpe's Rules of Fit
"When it comes to fashion, rules are made to be broken, but when it comes to business suiting following these rules of success.
1. "Taper, Taper, Taper—make sure your dress pants are fitting for your size.
2. "Only ever do a double vent for your suit jacket.
3. "The length of your blazer should never pass your wrist bone, and the dress shirt sleeve should be exposed about a half an inch.
4. "Never remove the stitching of the jacket pockets and never use your pockets, they can easily be stretched out, warping the entire suit.
5. "Choose 'No Break' when it comes to your dress pants."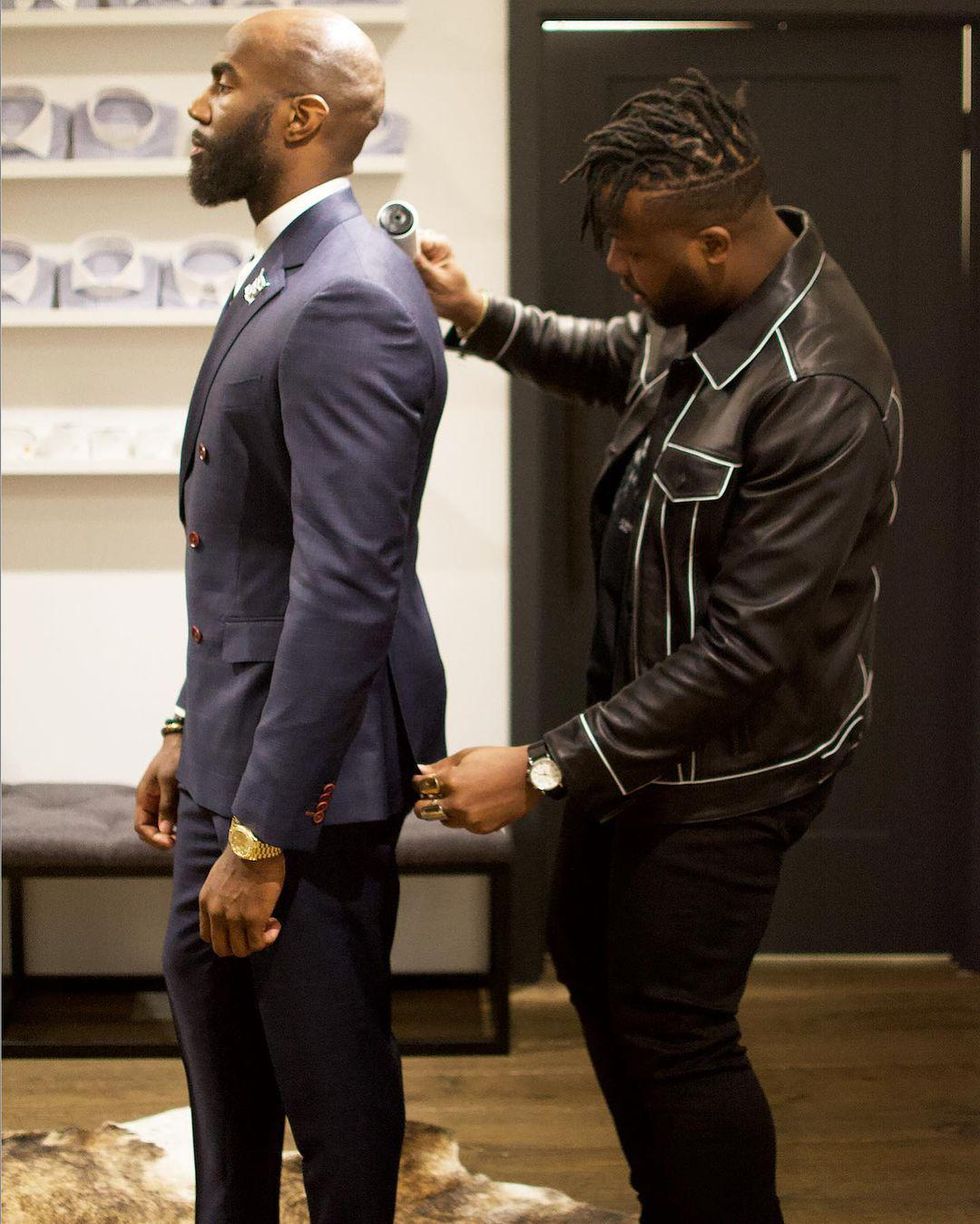 With client Malcom Jenkins
Where do you shop for suits? Favorite suit brands?
"When it comes to suiting for clients, custom is a must! My brother Ayo of OBHG based out of Houston takes care of me and mine, and of course I can't forget the hometeam Damari based out of Philadelphia. Pay attention to them because they're about to make a big splash in the fashion space. If the guys would rather do made-to-measure, my brother in NY Ilbert J. Sanchez of Garcon Couture is on speed dial. The Suit Supply team in Philadelphia is also top notch."
Online or in-person?
"In person! OBHG, Damari, and Garcon Couture will make the trip, take your full body measurements, and begin the process of improving your wardrobe."
How should your lifestyle inform your purchase?
"If your lifestyle is simple, keep your purchases simple, If your lifestyle requires you to do more, then do more."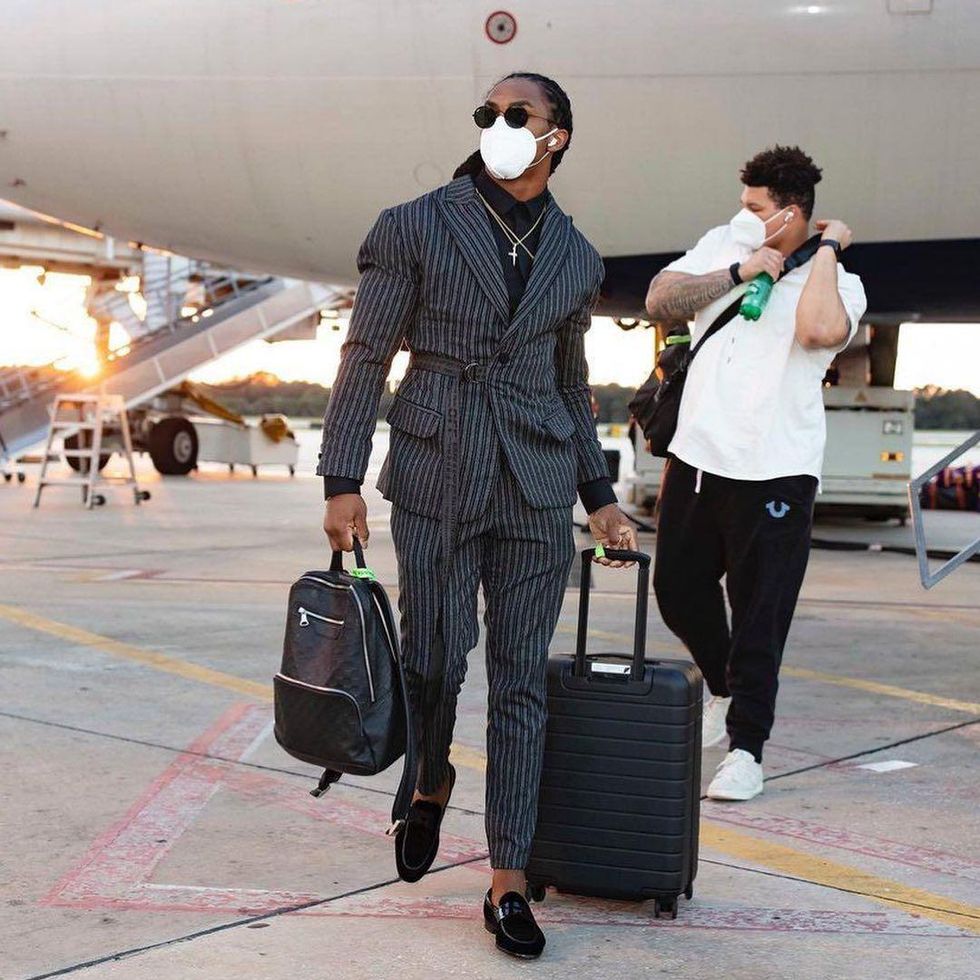 Client Anthony Harris
What's your go-to for a first suit purchase? Failsafe colorways?
"If I had to suggest a first suit for anyone it would be a navy single breasted suit with a notch lapel with flap pockets.This suit is classic and can be worn for most if not all occasions. As for colors, black, navy, grey. Once you complete these colors, have some fun."
Do you ever buy suit separates on their own or only as a whole?
"Always buy the suit whole. I'm personally not a fan of separates."
Do you mix in the components of a suit with other items in your closet?
"Of course, that is what makes a wardrobe versatile—the ability to wear a fitted blazer with a crispy t-shirt, slim jeans, and sneakers. Or try a polo collar shirt, dress pants and a pair of loafers."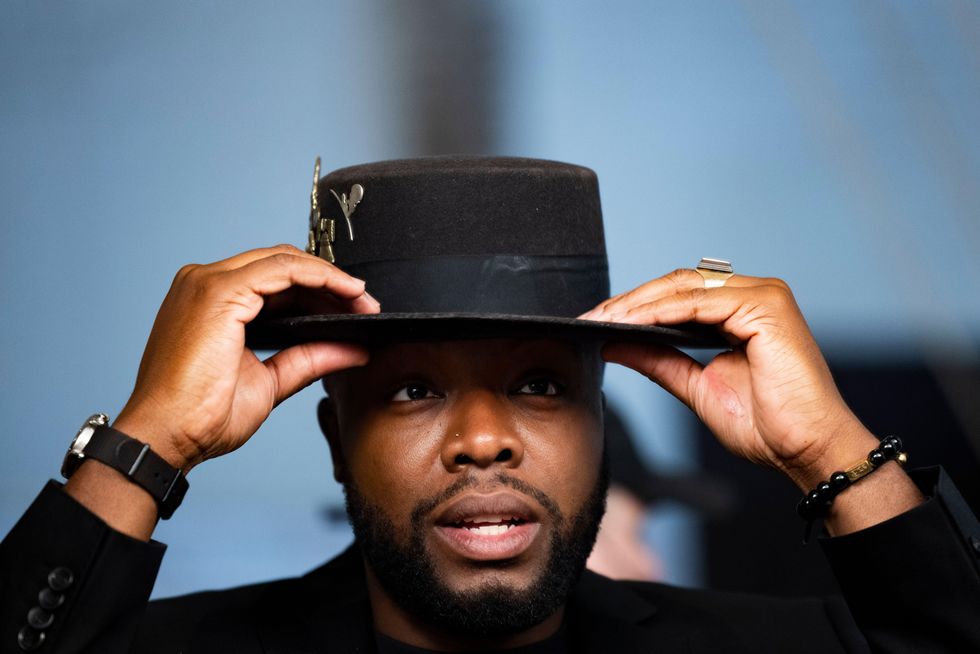 How do you style/accessorize your suits?
"There are so many ways to accessorize a suit; you have pocket squares and lapel pins. If your suit is custom, change the color of the functioning button holes on the sleeves. I've even seen some people wear shorts with their suits and kill it, oh and don't be surprised to see men with chained pocket watches make a comeback. These are just a few examples of how I'd accessorized a suit."
How do you select the perfect shirt for your suit? And the shoe?
"When it comes to dress shirts for suits, you can never go wrong with a fresh white dress shirt. Depending on the tie you wear, it can get a bit more complex but for now, let's just focus on the spread collar dress shirt and a four-in-hand knot. It does the trick every time. Shoes—where do I even begin? There are so many different types of shoes for suiting. The first question is what's the occasion? Based on the answer we can narrow it down. These are my top five go-to's shoes for suiting:
"Whole Cut: In shoemaking, wholecut shoes are made from a single piece of flawless leather with or without a backseam.
"Penny Loafer: A slip-on style shoe, penny loafers are defined by a small detail located on the vamp. Across it, on the top of the shoe you'll find an additional stylized piece of leather with a small cut-out, which gives the shoe its name.
"Monk Strap: A monk strap is a style of dress shoe with no lacing, instead secured on the feet by one or multiple buckles and straps.
"Oxford: An Oxford shoe is characterized by shoelace eyelet tabs that are attached under the vamp, a feature termed 'closed lacing.'
"Tassel Loafer: Tassel loafers are just laceless shoes that have decorative leather laces hanging from the vamp."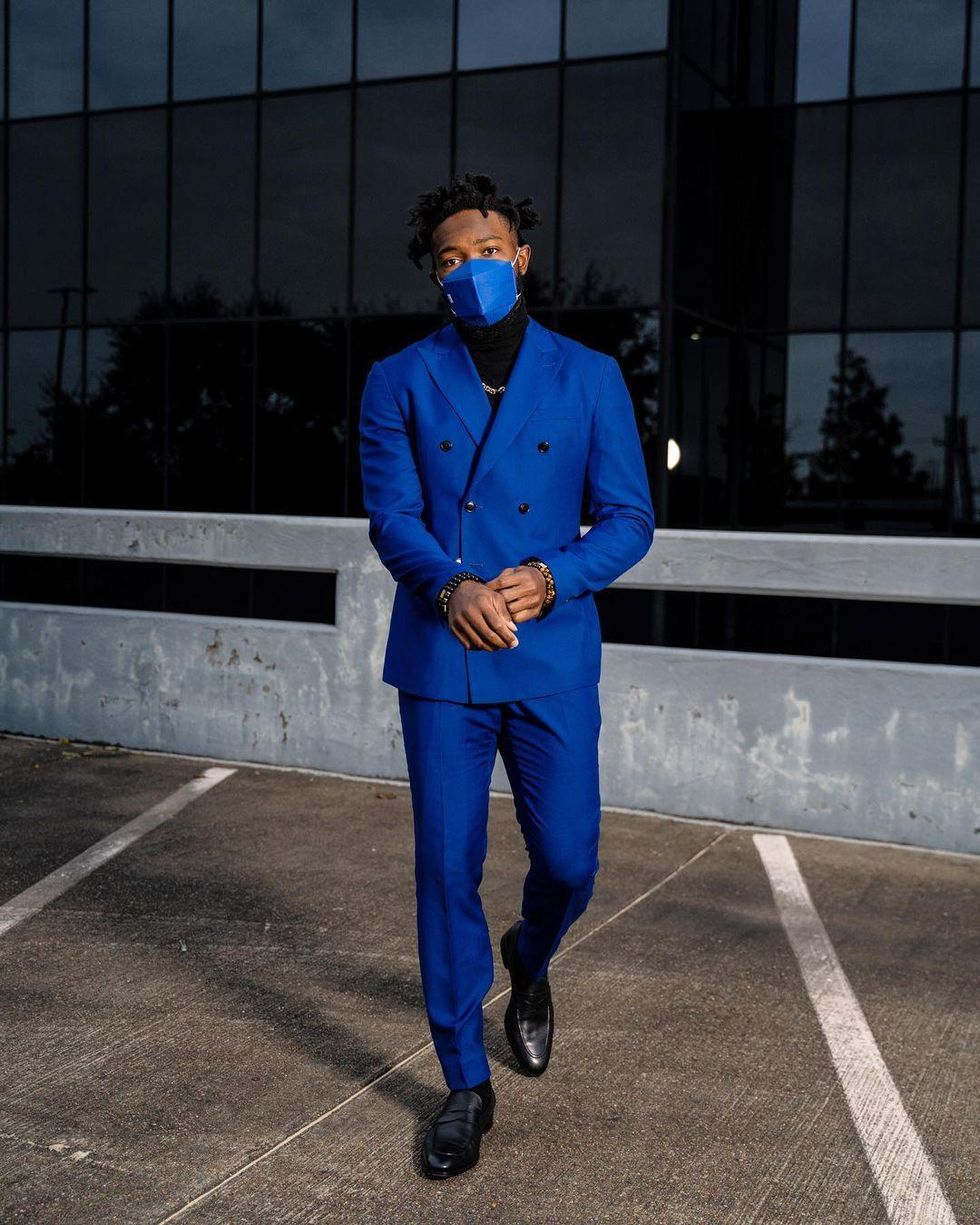 Client Eric Murray
Anything to keep in mind regarding body type?
"When it comes to body type, stay in your comfort zone and always have a tailor on speed dial/retainer."
Thoughts on lapels and vents?
"Lapels represent different things, notch lapels are the starter lapel, once you're comfortable in a suit, then you can upgrade to the peak lapel. Depending on your chest size, you might want to do a wide peak lapel, and for a more formal look the shawl lapel is a great choice. Vents also double."
What should you keep in mind regarding a tailor? What can they do but also, what can they not fix for you?
"Tailors are there to make a $400 suit look like a $4,000 suit. It's important that you understand the basics of a suit before you take it to the tailor. Like how your jacket should fit; if it doesn't fit, don't bother taking it to a tailor. If your pants are too long, they need to be hemmed, but depending on how you wear them, your tailor should ask you how you prefer your pants to break. There are three basic ways for a man's pants to "break," or rest at the bottom: no-break, half-break, and full-break. The appearance is determined by the length of the pant leg and the shape of the ankle openings."
Who are your suiting icons?
"My first suiting icon is my dad, Chief Sebastian Christopher Ikpe himself. Growing up, my dad's closet was filled with suits—single-breasted, double-breasted, and Nigerian traditional attire. My father is a big reason why I love fashion. My next suiting icon is London's very own David Beckham. He just makes suiting look effortless. Last but not least, if you're a fan of the 007 franchise then you know at least one of these names: Roger Moore, Sean Connery, Pierce Brosnan, Daniel Craig. To me, the 007 franchise has always embodied well-tailored suits, fast cars, and what it meant to be a gentleman. I would be remiss if I didn't give an honorable mention to one of my favorite actors, Idris Elba. When you're wearing a suit, there is a level of confidence that comes with it and Idris exudes plenty of it when he wears a suit."