Succession Is Using Hair to Tell a Story about Ambition and Power
How aesthetic changes foreshadow a downward spiral.
Culture
The below contains spoilers for Succession, up to and including season three, episode one.
The first episode of Succession's third season begins as the other two have—with all eyes on Kendall Roy (played by Jeremy Strong). This time around, we meet Kendall a few moments after he finally rose up against his father Logan (Brian Cox) at a press conference and publicly blames him for a series of coverups and scandals that plagued the cruise ship division of Waystar Royco, the family's media conglomerate. In the opening minutes of the episode, Kendall's in an SUV with his cousin Greg (Nicholas Braun) when Greg says, "This is like O.J.! Except if O.J. never killed anyone," to which Kendall responds, "Who said I never killed anyone?" before breaking out into a crazed grin. The "joke" nods to the season one finale where Kendall left a caterer to drown following a car wreck.
If that moment didn't foreshadow Kendall's fragile mental state, there was one major sign that pointed toward his imminent downward spiral in the season preview at the end of the episode—his hair. Kendall's hair is typically parted to the side and slicked down. Later in the season, it grows shorter; the cut is uneven, patchy and the side part disappears. Eventually, in a quick blink-and-you'll-miss-it frame, one can see that Kendall decides to shave it all off.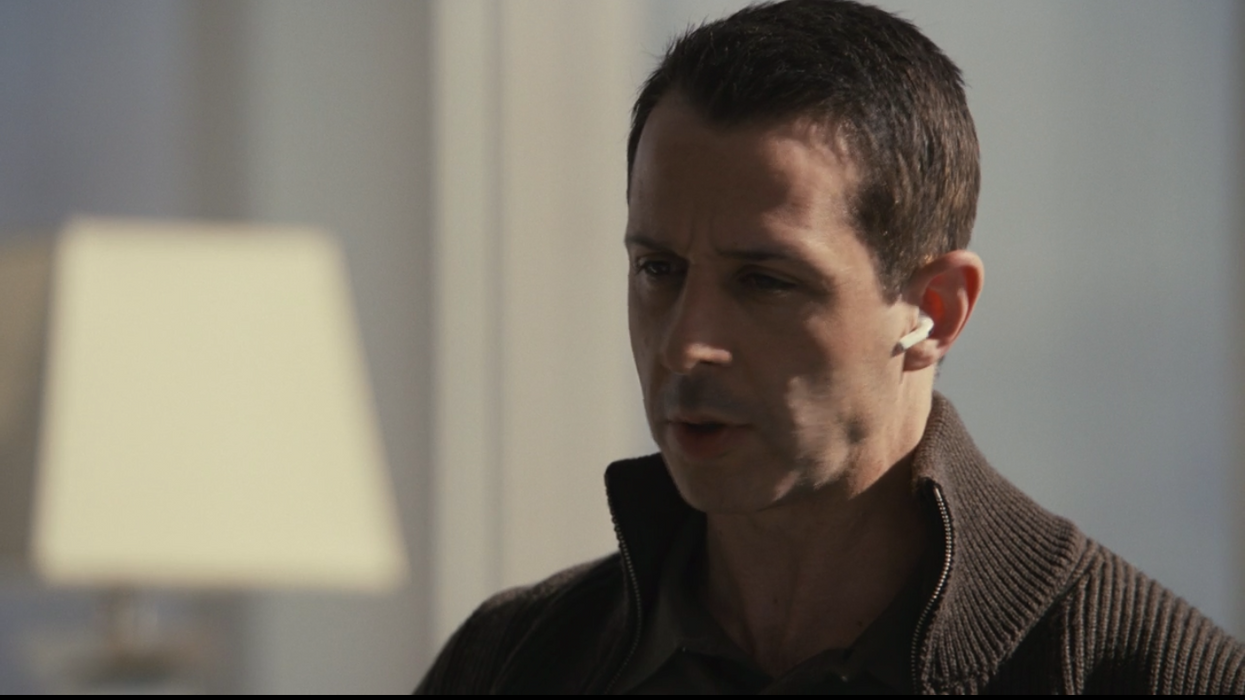 Kendall in the season three preview, at the end of episode one;
Photo: Courtesy of HBOMax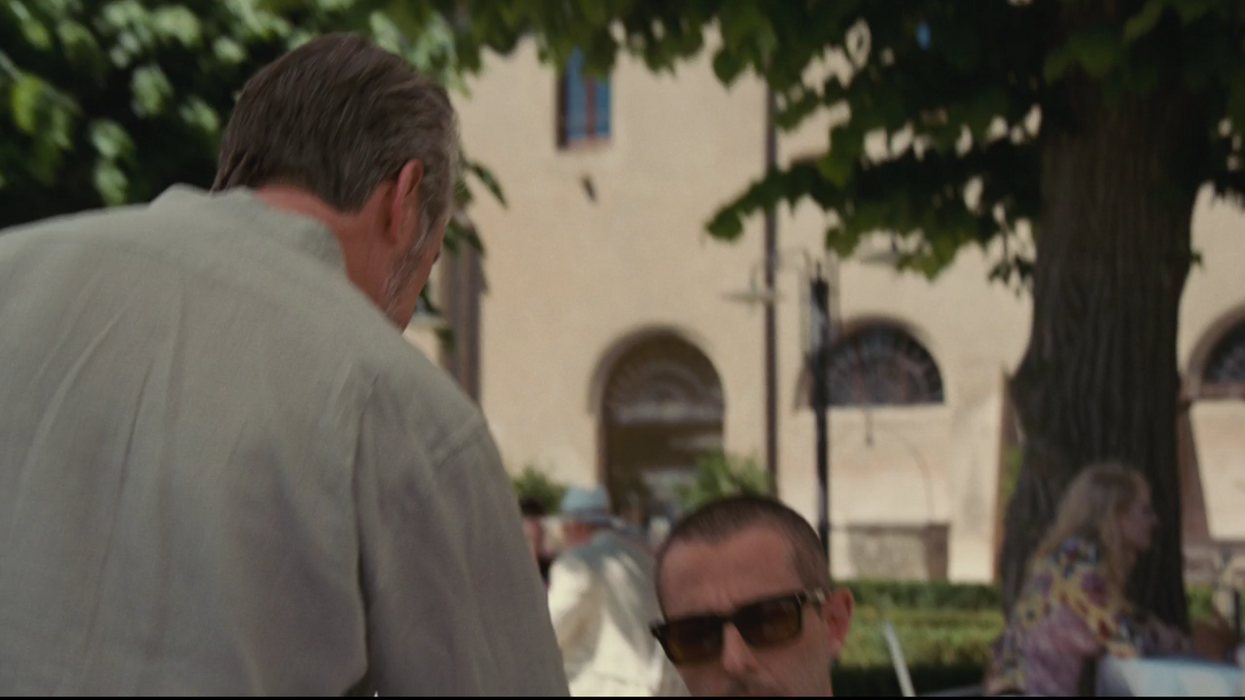 Photo: Courtesy of HBOMax
"It definitely depicts what his character is going through," says Angel De Angelis, the head hairstylist for Succession season three, over the phone. "He doesn't have to look a certain way anymore, so he just let it go," she adds. It's a way for Kendall to reinforce the split from his father. "Everyone has a business-oriented haircut on the show," says De Angelis. "Everyone is well-groomed and looks the part." It's not that different from the drastic, post-breakup hair that we're accustomed to seeing. When things feel too in flux or when someone is desperate to claim power over their newfound freedom, people will often try to change their body or their look because it's something they can control. For Kendall, that control comes in the form of a new haircut to make it clear that he is no longer a part of his father's corrupt world.
As part of her research for the hair on season three, De Angelis looked at the Murdochs, the owners of NewsCorp, one of the families that the show's creator, Jesse Armstrong, also used as inspiration for the Roy family. She also drew insight from her past. "When I started in this business, I was working in Bergdorf Goodman," says De Angelis. "I saw high society. I saw the parents and the youngsters, and everything in-between." She went on to add: "We used to have standing hair appointments, every week or every two weeks. These people did not do their own hair. But they had to look a certain way; they had to show their wealth and their status in life through their appearance."
Kendall and Connor Roy (Alan Ruck) on season two of Succession;
Photo: Courtesy of Peter Kramer/HBO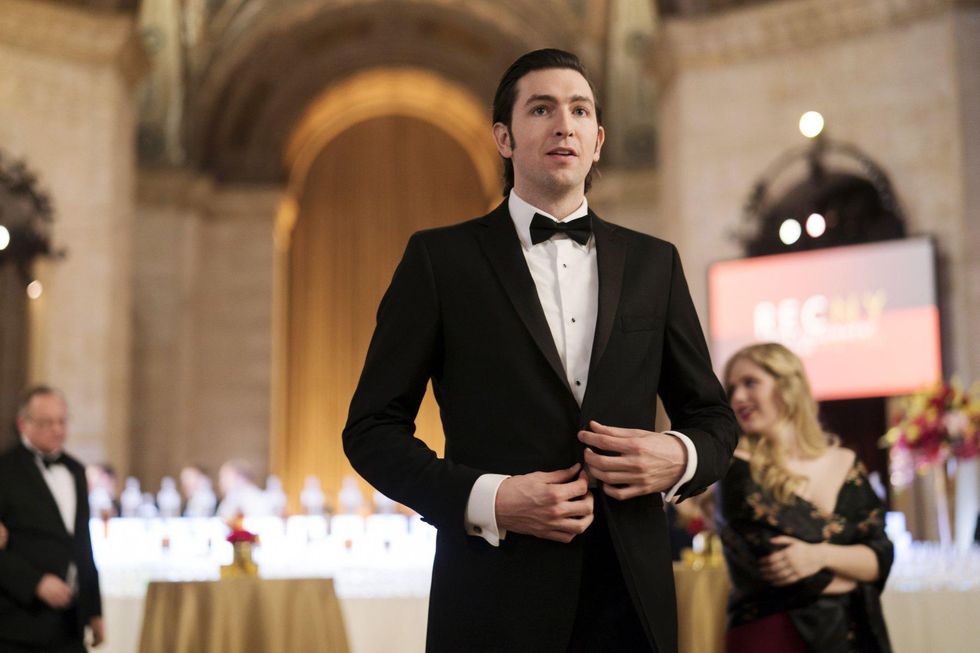 Greg on season one of Succession;
Photo: Courtesy of Peter Kramer/HBO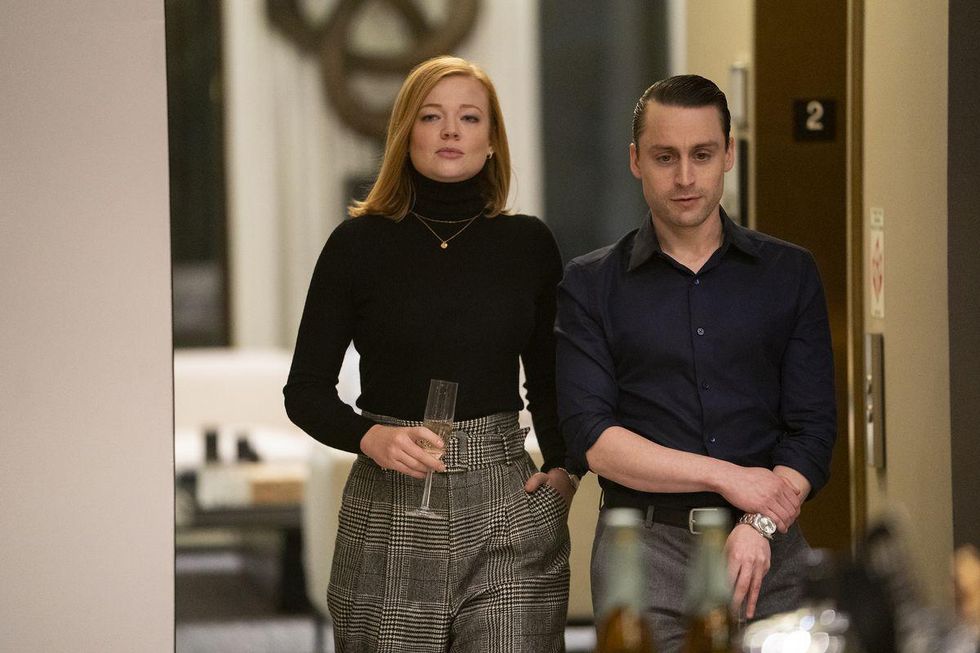 Shiv Roy (Sarah Snook) and Roman Roy (Kieran Culkin) on season two of Succession;
Photo: Courtesy of Peter Kramer/HBO
Kendall has tried to end his father's reign before and failed each time, thanks—in part—to an unsuccessful vote of no confidence in Logan, a cocaine problem, and manslaughter. The second season saw a Kendall who was submissive to his father's every whim. While the season two finale and the season three premiere might have viewers believing that Kendall could come out on top, his track record proves otherwise. As does the attempt to aesthetically cut ties with his family—in an interview with the New Yorker, when commenting on the Roy family, Armstrong says, "For people who come from powerful families, there is nothing quite as interesting as being at court. … For those people to be excluded from the flame of money and power, I think, would feel a bit like death."