Fashion
How to add intrigue (and joy) to all your spring ensembles.
Emma Craft
Alexis Badiyi
Makeup:
Christine Cherbonnier
Hair:
Andrita Renee
Model:
Shereen Mohammad
If we've said it once, we've said it a million times: The key to combating pesky transitional weather is layers. Jackets, shirts, tanks, turtlenecks, sweaters—these elementary wardrobe staples all combine to produce a formula ready to solve even your most pressing weather-instigated problems.
Not only are layers logistically beneficial, they allow the wearer to develop an ensemble that toys with various materials and proportions in an interesting fashion. A wide-leg pant complements a slinky knit top. A pair of short shorts peeks out beneath the hemline of an oversize jacket. A sheer tunic drapes over a tank. All are pairings that supersede simple notions of dressing.
All that said, spring is a time for joy. As the blooming flowers awaken emotions left dormant all winter, it is with hope that we reflect them in our wardrobe choices. Opt for dreamy prints, intricate embroidery, and salacious hues to signal a warmer, brighter season. With the help of expert stylist Alexis Badiyi, we've put together tips for layering materials, silhouettes, and colors to create interesting, joyful looks for spring.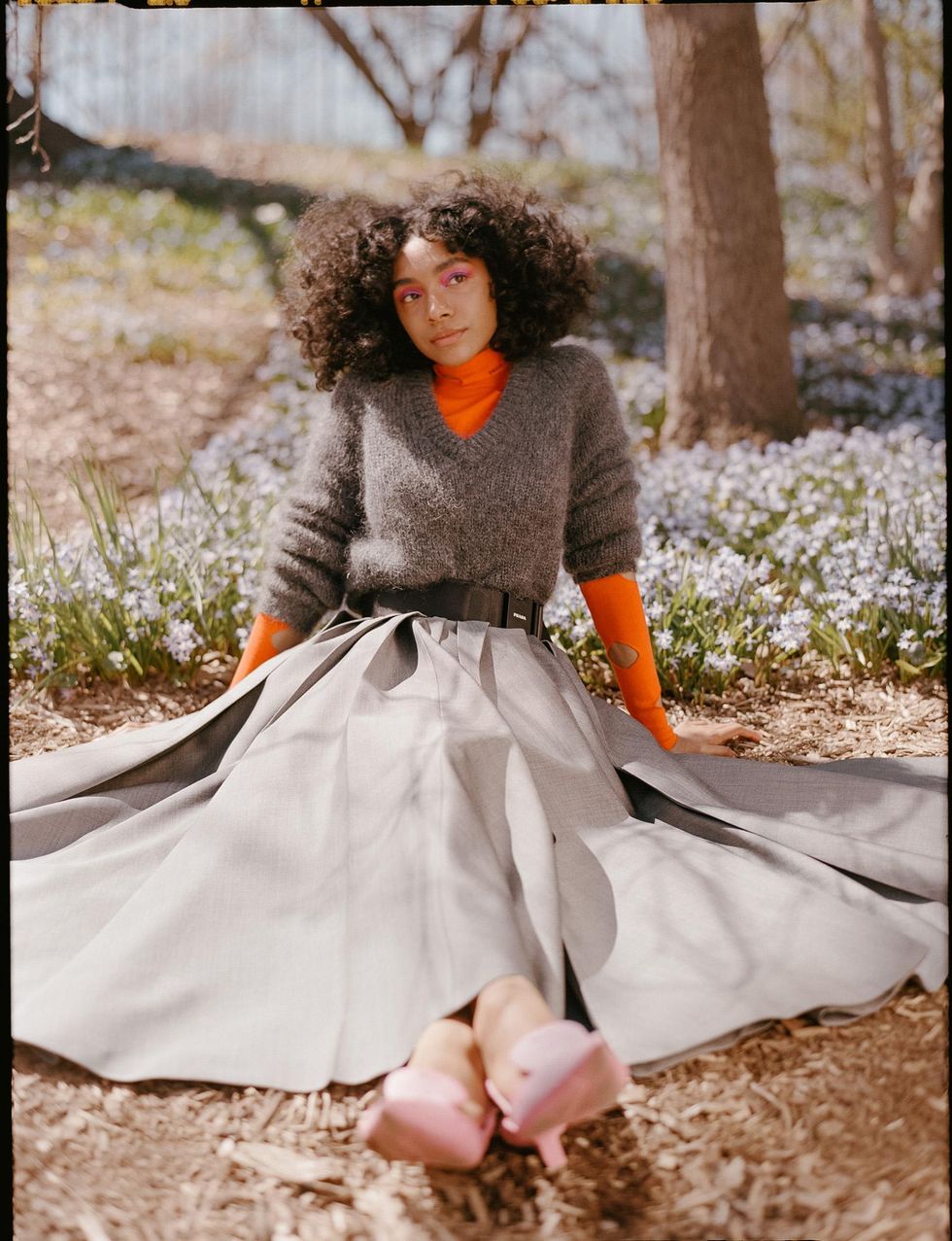 Shereen Mohammad wears: Prada turtleneck, knit, skirt, and shoes; Maslo rings and earrings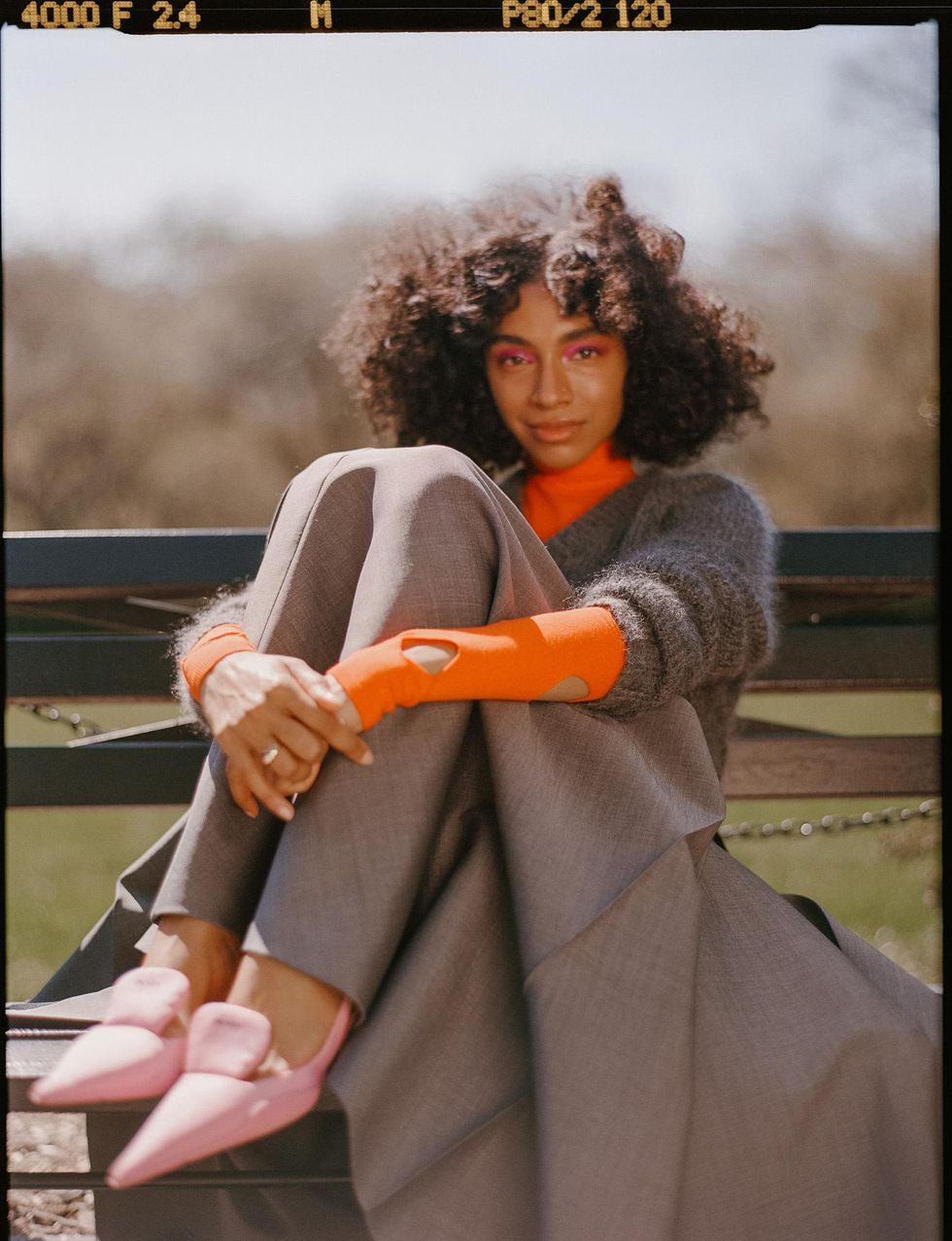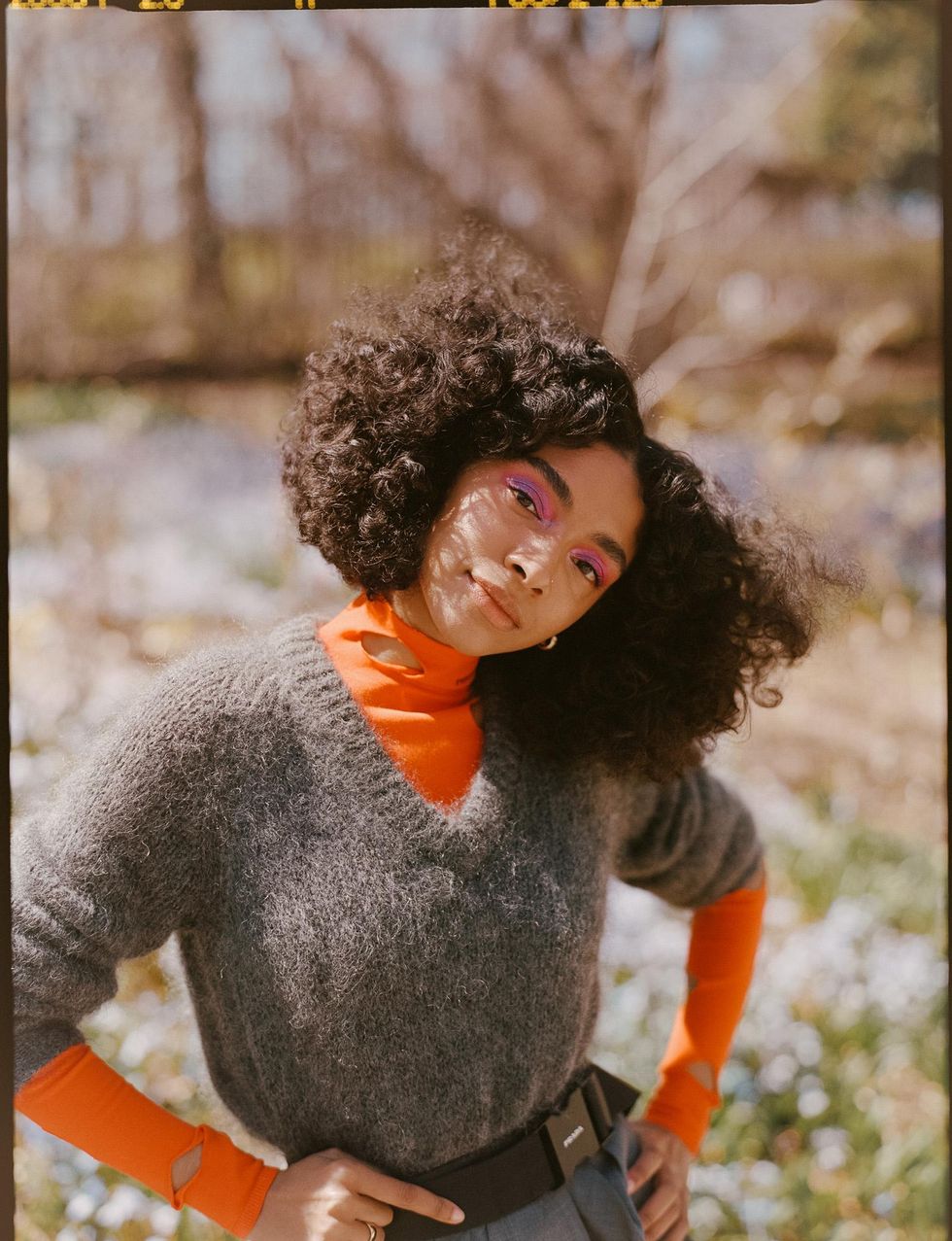 If you're going to stay within the realm of knitwear, make sure you opt for a variety of materials and silhouettes. The slinky turtleneck—this hole-y, vaccine-friendly style from Prada has "cult trend" written all over it—is the perfect complement to the oversize V-neck sweater. As for colors, the cool-toned groutfit witnesses a major upgrade with the addition of contrasting bright hues of pink and orange.
Oversize Proportions & Contrasting Materials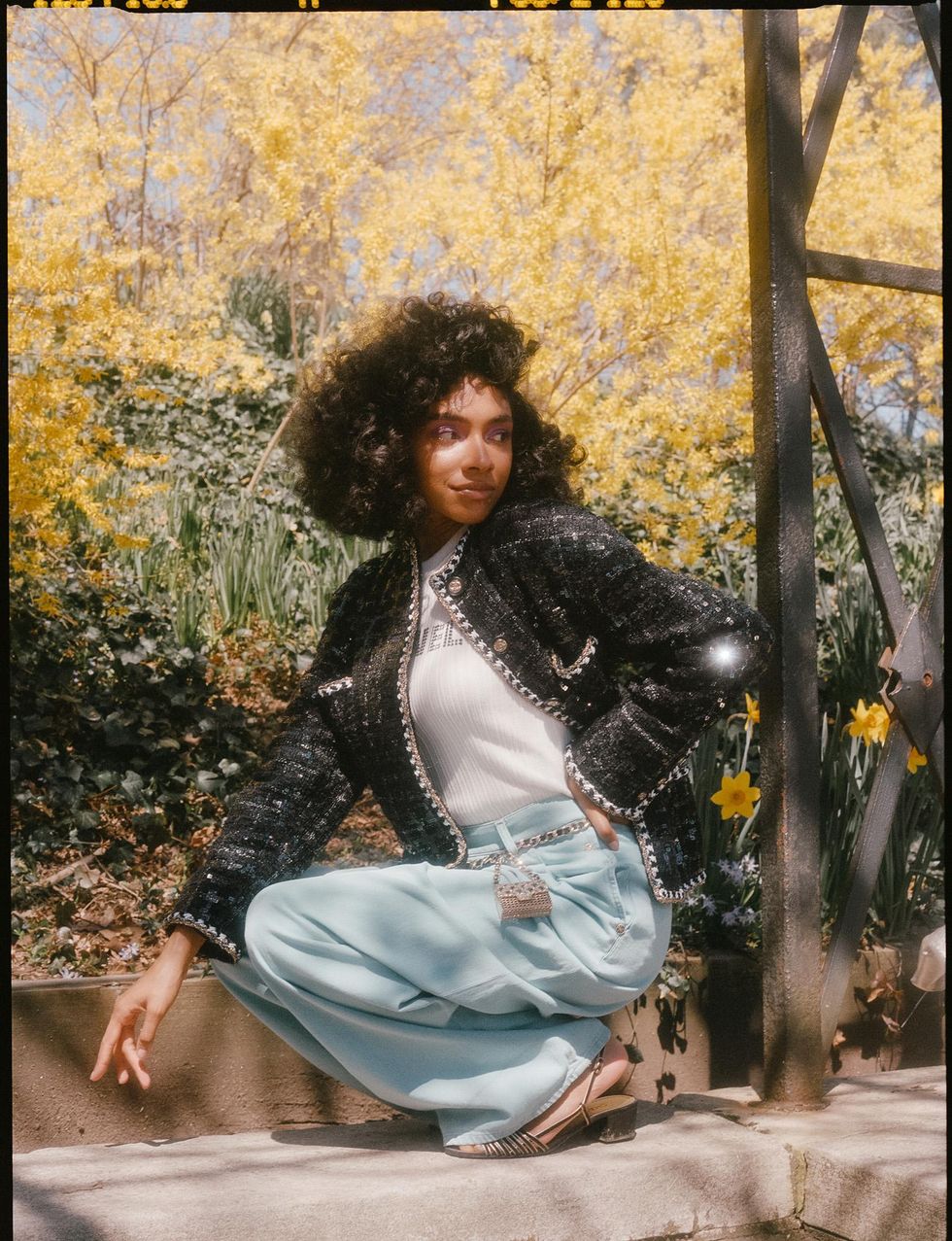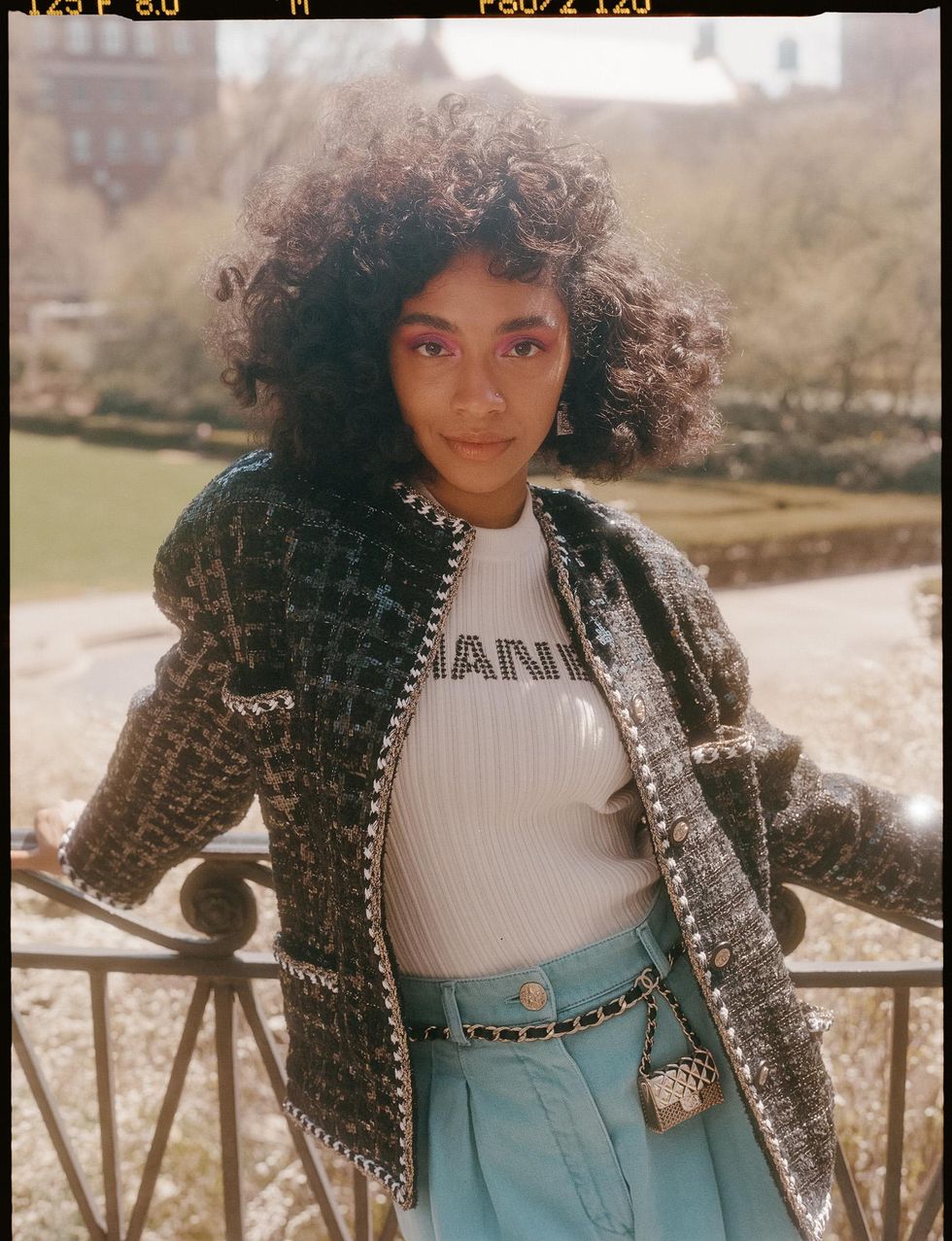 Mohammad wears: CHANEL shirt, jacket, pants, belt, and shoes
Who says you can't wear a sequined jacket with blue corduroy? To do so, select a form-fitted base layer like this logo-emblazoned CHANEL knit to ground the look and tame the oversize proportions of the jacket and pants. Finish everything off with a chain belt bag to break up the larger shapes and emphasize the waist.
Juxtapose Hemlines & Prints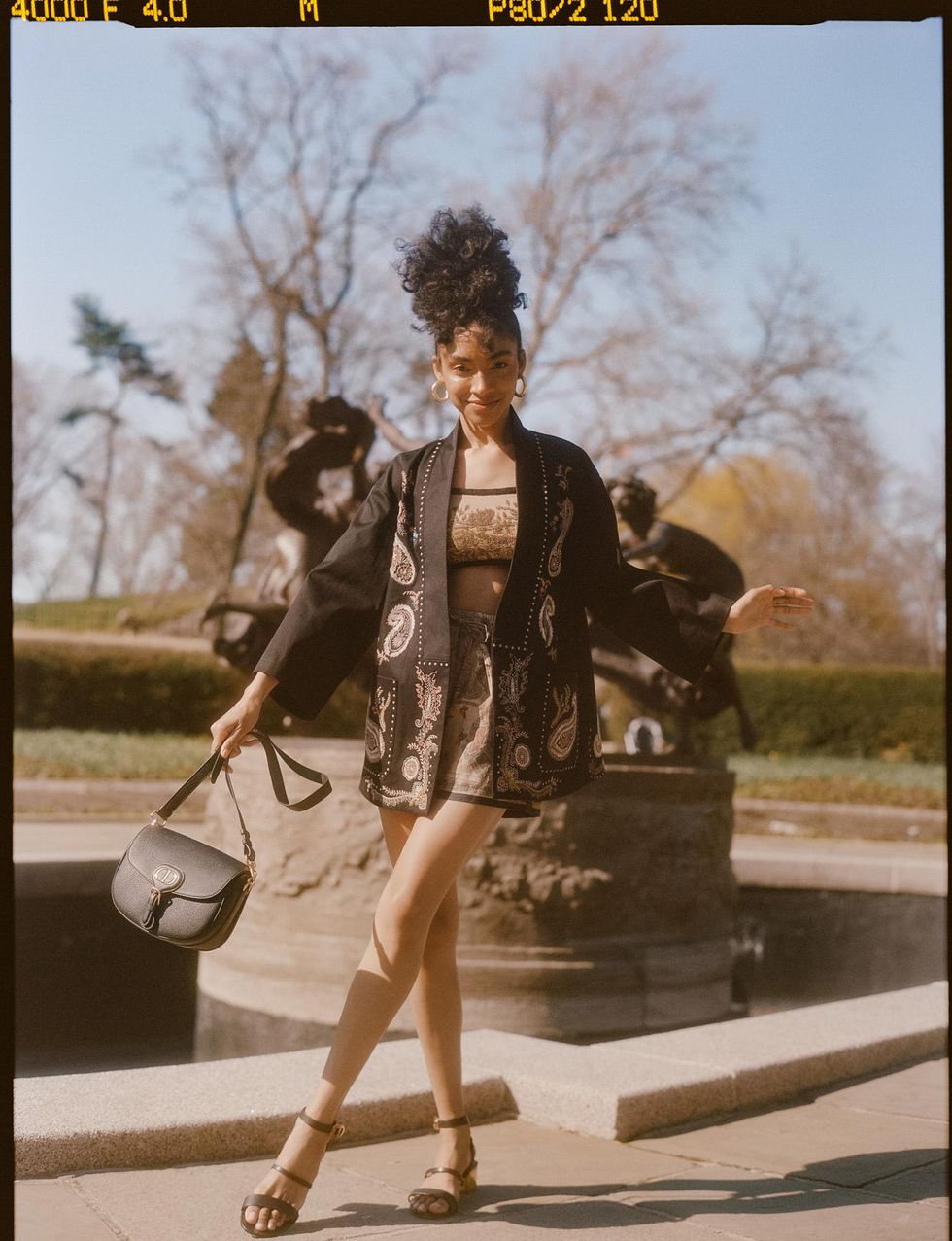 Mohammad wears: Christian Dior jacket, bra top, shorts, sandals, and bag; Machete earrings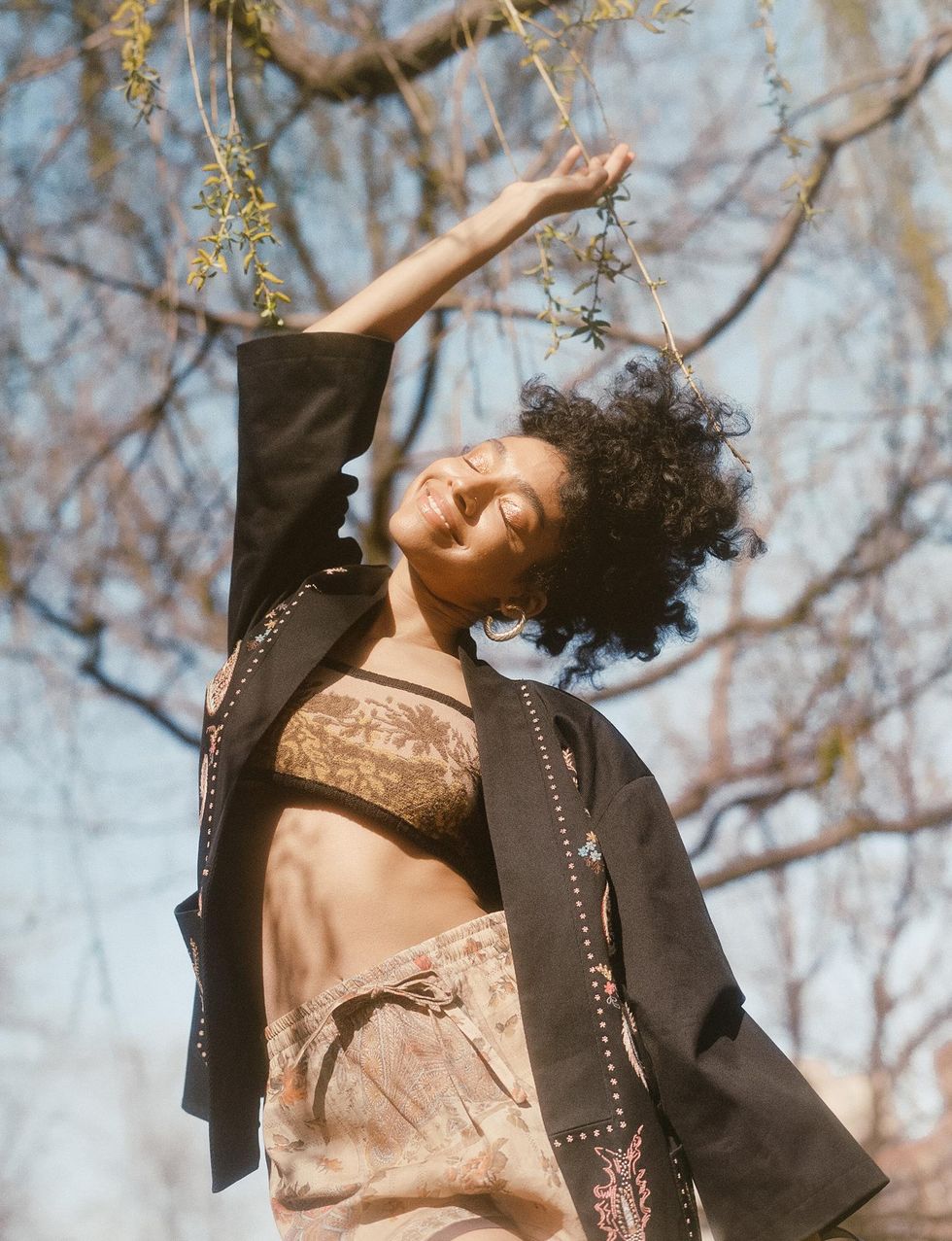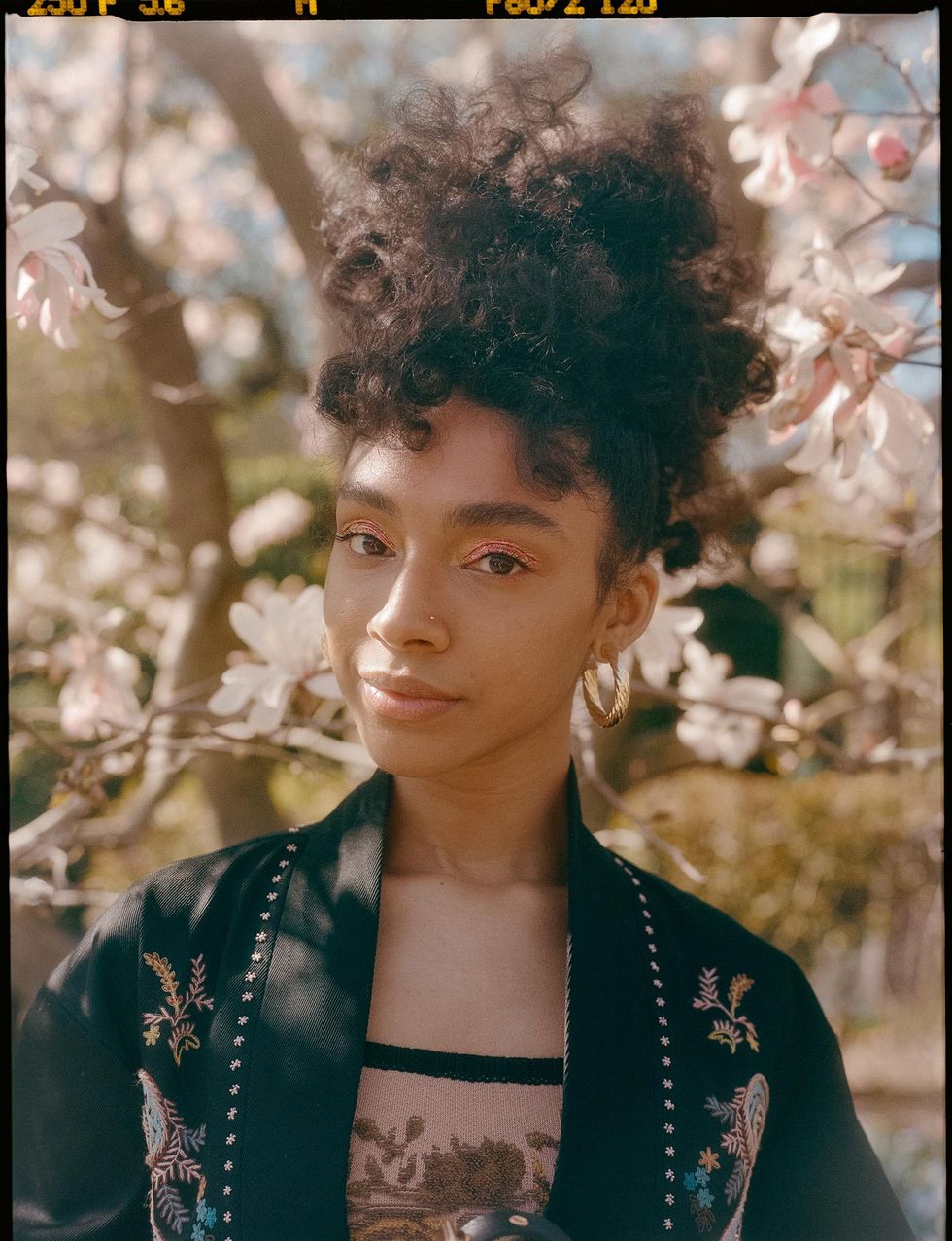 A boxy-cut jacket adds instant intrigue (and warmth) to a simple matching set consisting of a bra top and shorts—for when you're not ready to bare all your limbs to the elements. Though both patterns flaunt a similar color palette, one is rooted in black, the other in warm beige tones. Complete the feminine, leg-bearing look with dainty sandals and a classic leather bag.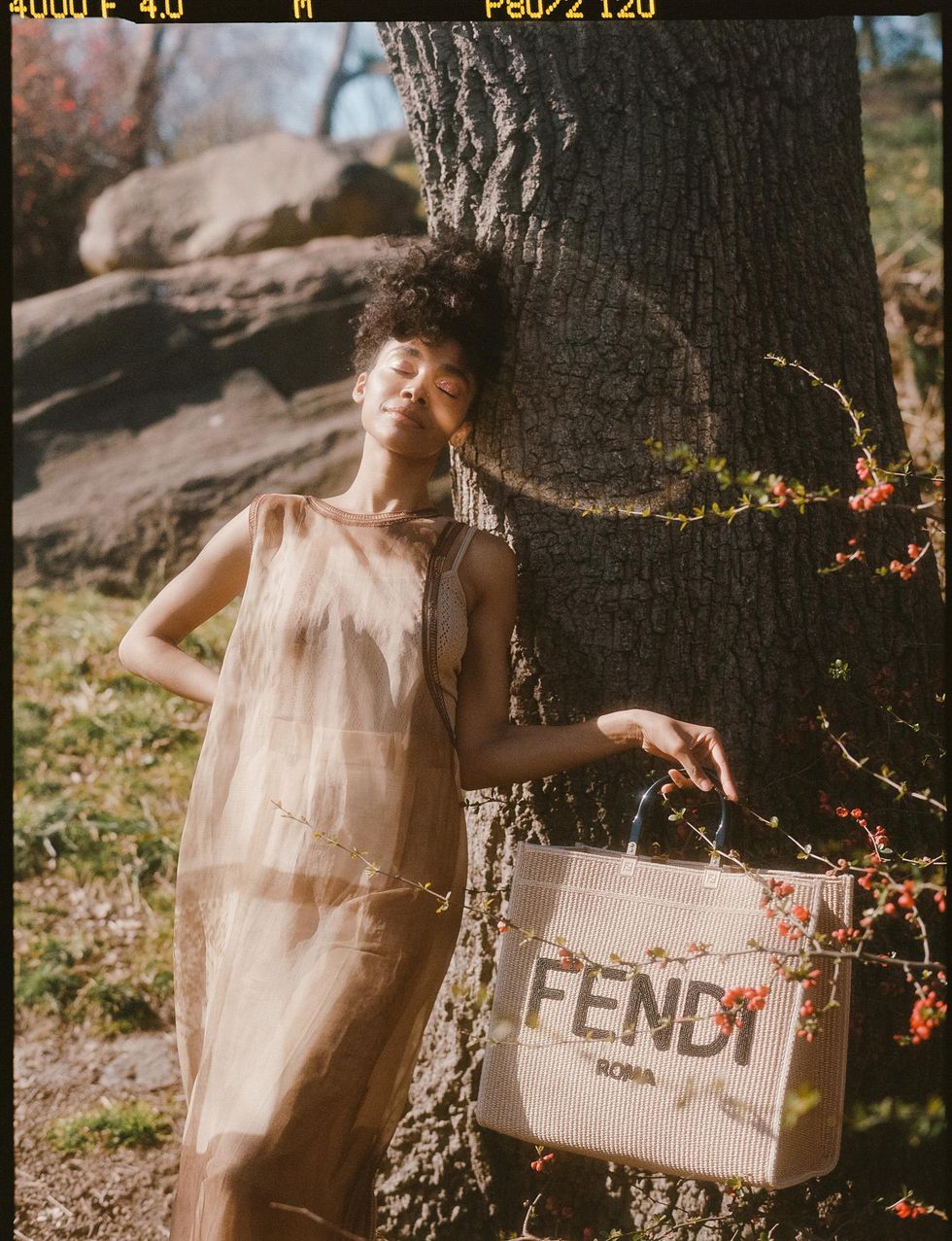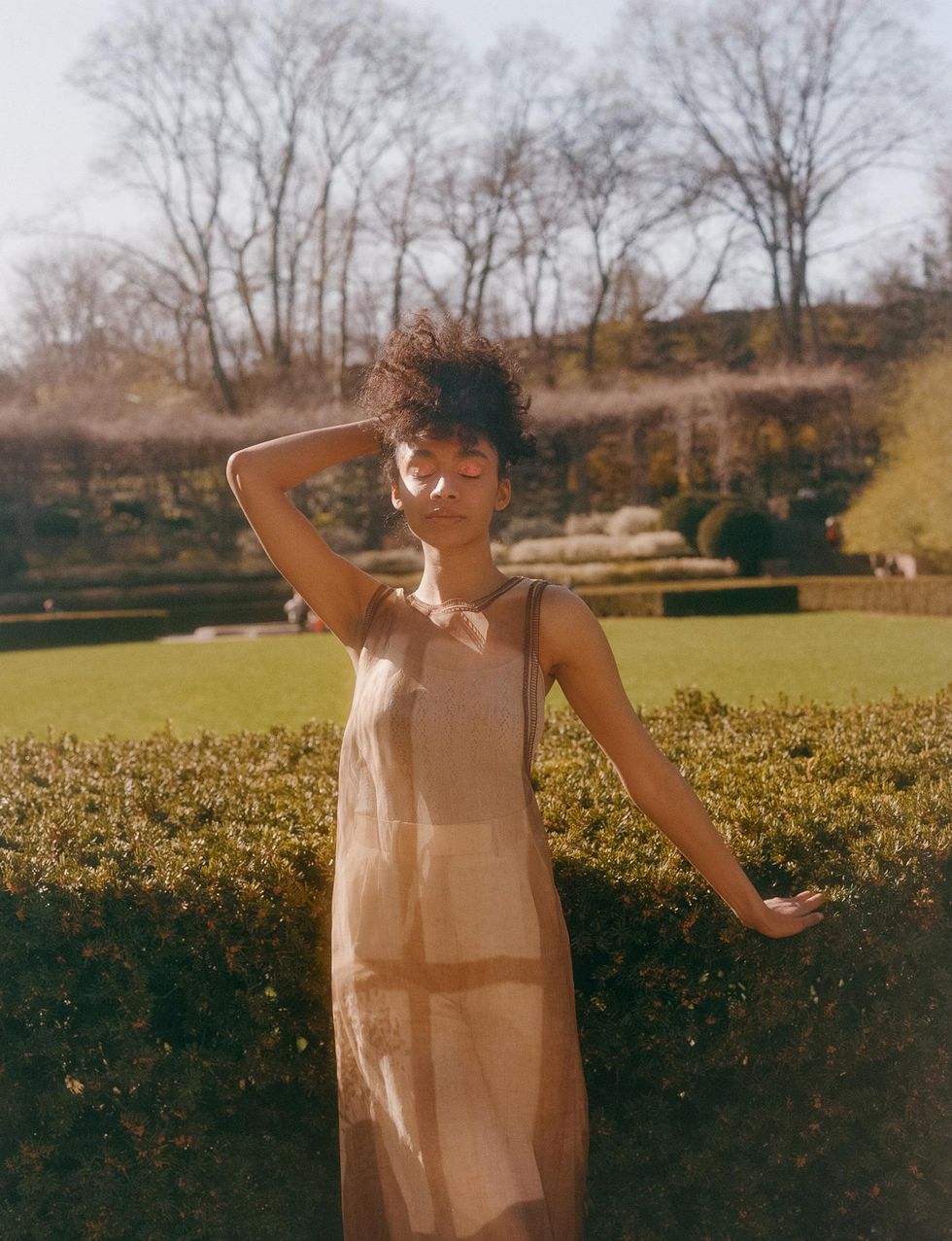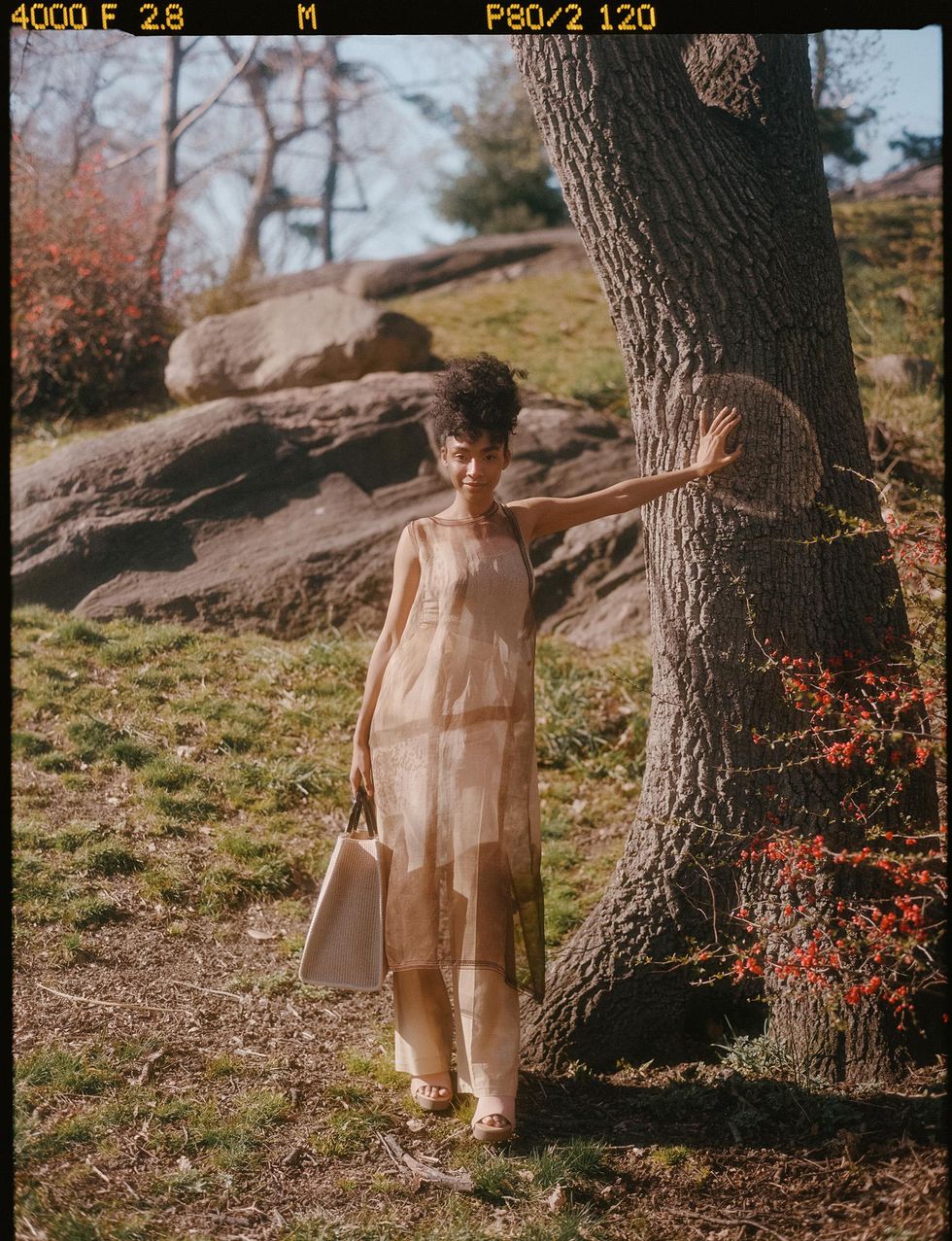 Mohammad wears: Fendi tunic, tank, pants, and bag; Ancient Greek Sandals clogs
Perfect for layering in warmer weather, a sleeveless sheer blouse adds interest without the heat a jacket would carry. Another major trend of the season, the tunic-style top layered over wide-leg pants is perfect for the current moment. Opt for a tonal palette to emphasize the modern silhouettes, and don't forget a simple straw tote and clogs!