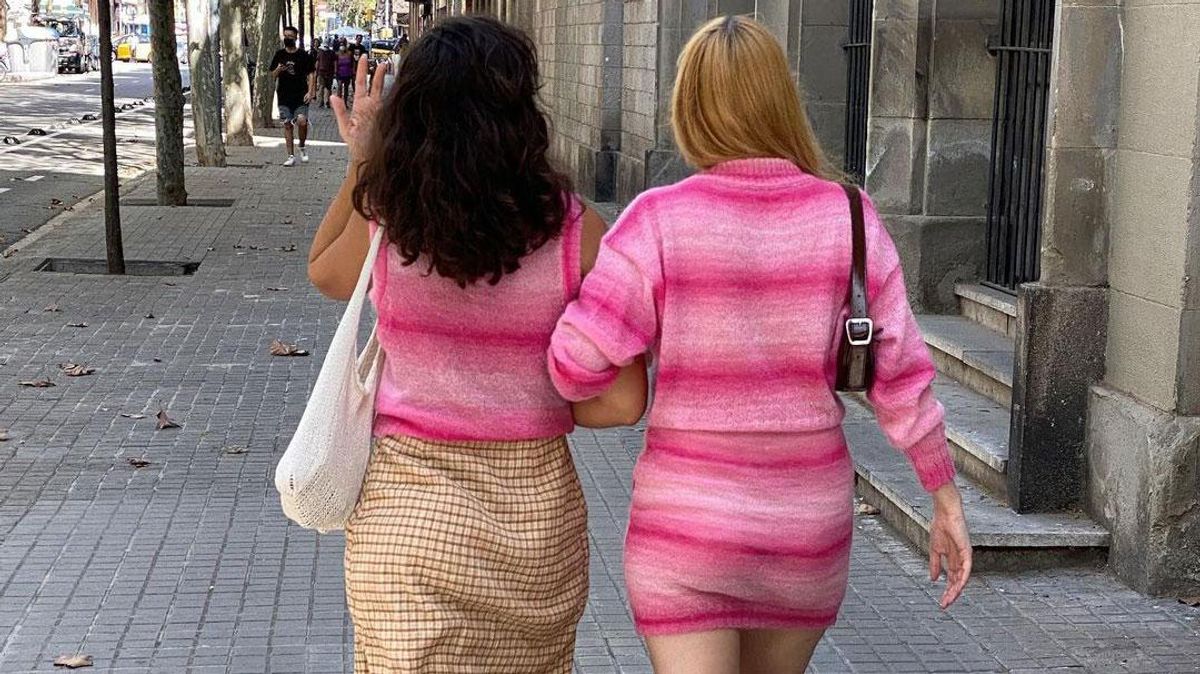 Shopping
Knits on Knits—Shop our Must-Haves for Fall
Where comfort meets sophistication.
Knitwear is everywhere. In a similar fashion to how tailoring dominated the runways in the late 2010s, now it's all about knits. For fall/winter '21, fashion search engine Tagwalk ranked "total knit" third on its list of top trends of the season. Aside from donning the sumptuous materials head-to-toe, the garments themselves have evolved. Slinky knits, chunky knits, cutout knits, knit pants, knit skirts, knit dresses. These days, knitwear knows no boundaries as brands ranging from Abacaxi to Paloma Wool reinterpret typical silhouettes.
The key here is that the often stretch-filled garments are actually comfortable, which means they offer the perfect antidote to the plague of rigid denim and restrictive tailoring that looms in our midst. Bridging the ultimate gap between comfort and sophistication, knitwear is in essence like wearing sweats without actually wearing sweats—luxe loungewear at its finest.