The Buzzy Skin-Care Product Worth Adding to Your Routine
It'll give you the best of both worlds.
Skin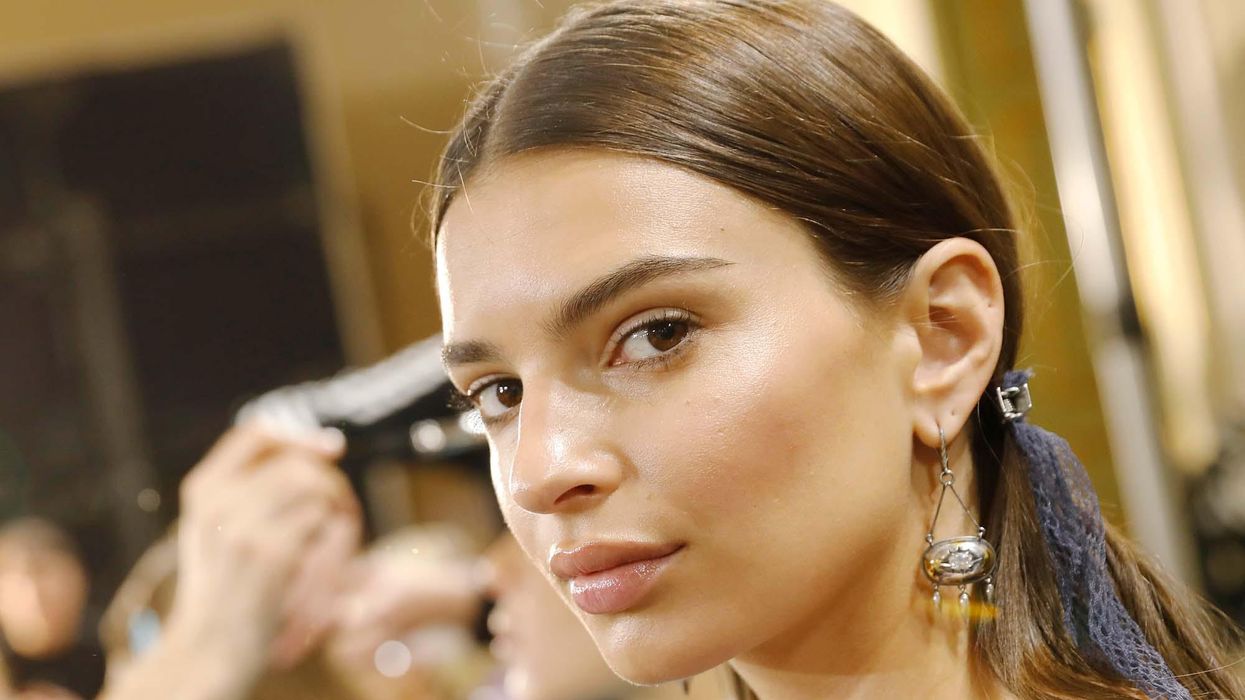 If you hear the phrase "skin-care hybrid" and get overwhelmed, you're not alone. It's understandable—it seems like every other day there's a new category cropping up in the beauty industry, leaving you lost amidst a sea of products. But if there's one skin-care hybrid product that's worth incorporating into your routine, it's a serum oil. The unique duo pairs a serum's super-charged active ingredients with an oil's moisturizing benefits, giving you the best of both worlds. To get the full low-down on serum oils—from their specific benefits to ingredients to look out for—I reached out to Dr. Joyce Imahiyerobo-Ip, owner of Vibrant Dermatology and Skin Bar MD in Boston and Dr. Adarsh Vijay Mudgil, a New York-based dermatologist, to find out everything there is to know. Keep reading for the ultimate guide, plus a few product recs you'll definitely want to add to cart.
What happens when a serum and an oil come together?
According to Dr. Imahiyerobo-Ip, serums are lightweight and super-concentrated liquids that deliver active ingredients into your skin to target specific needs. Think: hydrating hyaluronic acid serums, brightening vitamin C serums, and texture-smoothing anti-aging serums. They're generally water based, says Dr. Mudgil. On the other hand, a facial oil usually has a richer formulation, and it's intended to moisturize and "strengthen the skin barrier while sometimes also providing anti-inflammatory benefits," he adds.
When a serum and an oil come together, your skin gets the best of both worlds: the delivery of active ingredients plus the moisturizing benefits of an oil. "When serums and oils are combined," adds Imahiyerobo-Ip, "you gain the nutrients and potent active ingredients delivered in the serum along with essential fatty acids to the outer layers of the skin, which help to lock in the moisture."
What are the benefits of using a serum oil?
One major benefit is you'll be layering fewer products on your skin. "An oil serum basically gives you an all-in-one type product, rather than layering distinct serums and oils onto your face," says Dr. Mudgil. It also delivers hyper-concentrated levels of active ingredients to your skin while also locking in moisture, adds Dr. Imahiyerobo-Ip. "Serums also tend to contain humectants, which help to hydrate the skin," she adds. "Therefore, when you use a serum oil, you are helping your skin obtain both hydration and moisture."
Can any skin type use a serum oil in their routine?
In general, Dr. Imahiyerobo-Ip recommends serum oils to people with dry or dehydrated skin. Confused as to how to tell the difference? Look at your skin's texture. Dehydrated skin typically looks dull and feels tight, whereas dry skin often manifests as flaky patches.
For those with acne-prone skin, Dr. Imahiyerobo-Ip usually doesn't recommend facial oils: "Some may be comedogenic and lead to worsening breakouts." Dr. Mudgil adds that if you have oily skin, you may be able to use these products, especially during the winter months, but be sure to proceed with caution.
Sometimes, oily skin is the result of overcompensation, so if your skin is irritated or dehydrated, it overproduces oil to try to soothe it. Adding extra oil to your face can actually help balance out your oil production. Look for formulas with lightweight oils, like rosehip, tea tree, squalane, or jojoba—they usually don't clog pores or leave behind a slick, greasy residue.
When should you apply a serum oil?
This really depends on the product, says Dr. Mudgil. "Serum oils are usually a pre-bed, end of night implement, but some are designed for all day use. It all depends on the specific product and the active ingredients."
Shop Our Favorite Serum Oils
A couple of drops of this serum oil is all you need to prevent dryness and dullness from showing up on your skin. There's a blend of seven botanical oils to moisturize and smooth, as well as plant-based active ingredients like anti-aging rosemary leaf extract and brightening persimmon leaf extract.
Makanai Beauty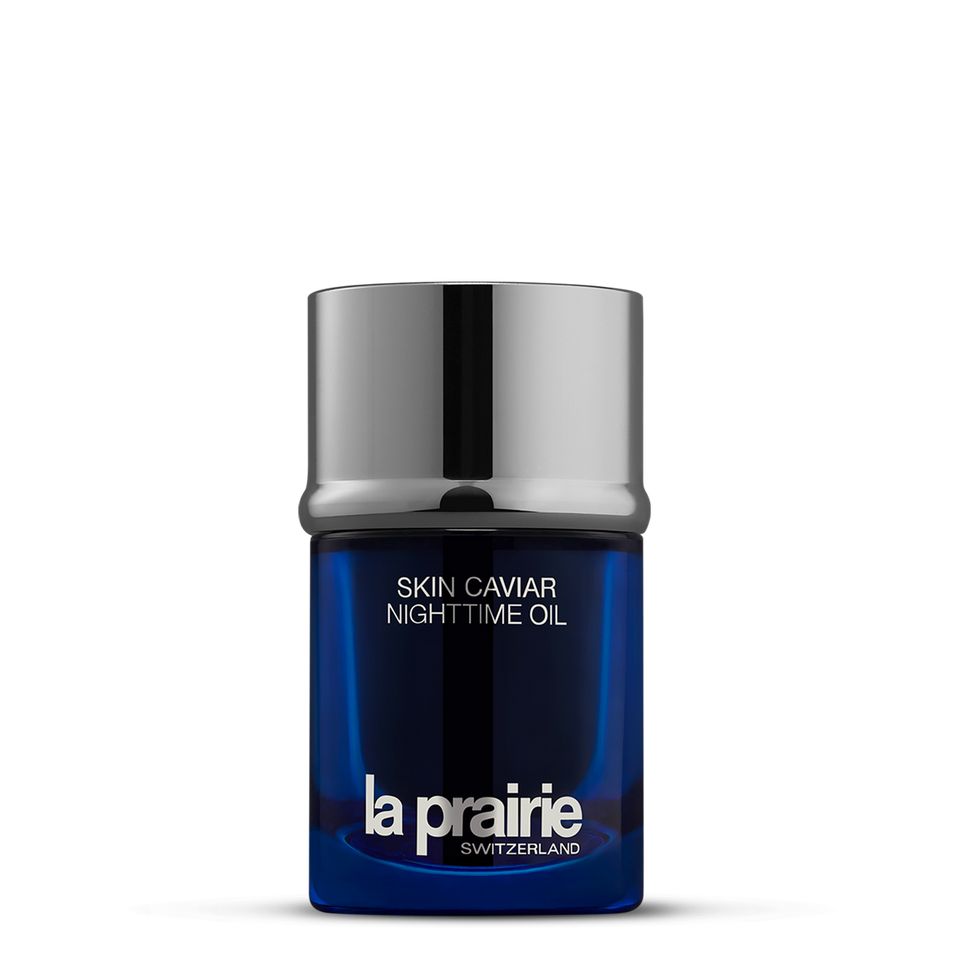 This super-charged serum oil contains a unique caviar-derived formula with moisturizing benefits to balance out the drying effects typically associated with retinol. Warm two to four drops in between your palms before sliding the product onto your skin. Soon enough, you'll notice smoother, softer texture and plumper-looking skin.
La Prairie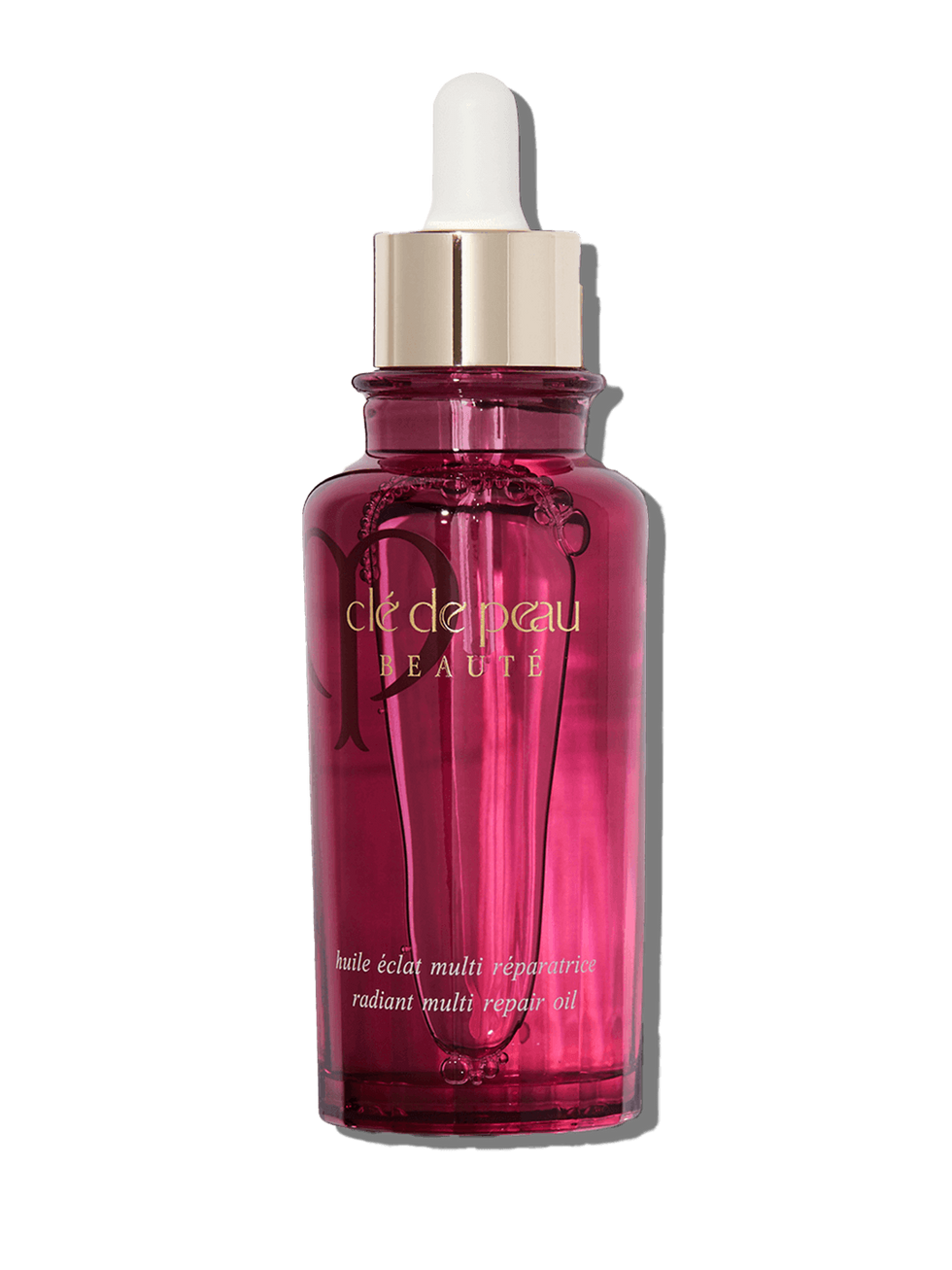 Swirling inside of this formula is an optimal blend of vitamin C and vitamin E; not only do the two antioxidants defend the skin from environmental stressors, but they also work to fade dark spots while other ingredients, like cha hu extract and rosehip oil, help boost your skin's elasticity.
Clé de Peau Beauté
If your skin's in need of a pick-me-up, consider this serum oil. It's packed with plant extracts—including Evodia rutaecarpa extract, an ingredient that visibly evens out your skin tone over time—as well as a mix of jojoba, grapeseed, and rosehip oil for a high dose of moisture. Tap it onto the high points of your face for a subtle highlight that'll last all day long.
Glossier
Quench dehydrated skin with this lightweight serum oil, which has an omega-rich formula and a combination of plant-based active ingredients, like black rose extract, to soothe and balance the skin while smoothing fine lines and leaving behind a luminous glow.
Sisley-Paris