Living
And no, it isn't always sweet.
The best thing about a spirit isn't merely the taste—it's the history, the culture, and the people and places that surround it. When you think of rum, outdated images of drunken pirates or tropical drinks might come to mind, but you'd be remiss to write it off simply as a sweet spirit. There are many misconceptions when it comes to the world of rum, making it arguably the most underrated liquor on your bar cart for both cocktail creation and sipping neat.
Ahead, experts weigh in on everything you need to know about rum from how it's made to unique category classifications to unexpected flavor notes and characteristics, as well as a handful of recipes to test drive this autumn.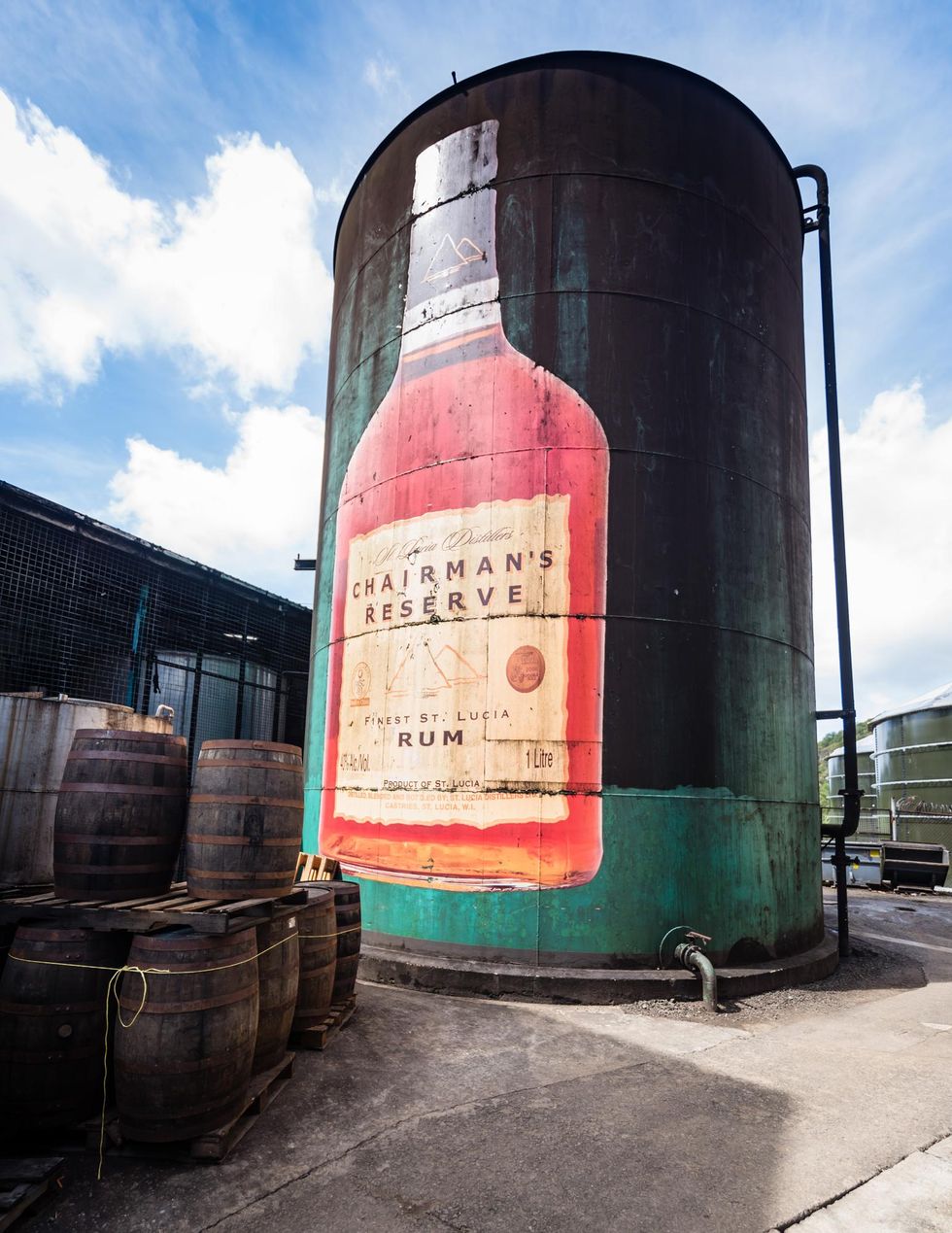 Photo: Courtesy of Spiribam
To Begin, A Definition of Rum
Rum is a spirit that has been fermented and distilled from sugarcane. It is most closely associated with the Caribbean but can be made anywhere in the world. "Molasses is the raw material source for creating rum in much of the English and Spanish-speaking Caribbean, whereas in the French-speaking Caribbean, it's sugarcane juice," Ten To One Founder and CEO Marc-Kwesi Farrell says. "Really, any alcoholic spirit that has been fermented and distilled using some derivative of sugarcane falls into the classification of rum."
Born In the Caribbean
"Rum originates in the Caribbean, that's very broadly accepted," Farrell says. "Where and when it was born is a subject of much debate amongst historians in the category." Among the more agreed-upon conventions is the theory that it was created in Barbados somewhere in the 16th-to-17th century time period. "Like many of these things with alcohol, a lot of them were discovered by accident. You had things that are rich in glucose or some sort of carbohydrate left out in the sun that ends up fermenting over time and that's what gives you this alcoholic spirit," he explains.
…But Not Limited to the Caribbean
Despite its close ties to Caribbean culture, rum is made in many, many other parts of the world. "The Philippines has a long history of making rum, and it is actually one of the largest rum producers and markets for rum in the world," Kasama Founder Alexandra Dorda says, whose mother is from the Philippines. "Sugarcane is the base ingredient for rum. Many people also don't know that sugarcane is native to Southeast Asia, so we have some of the best sugarcane in the world."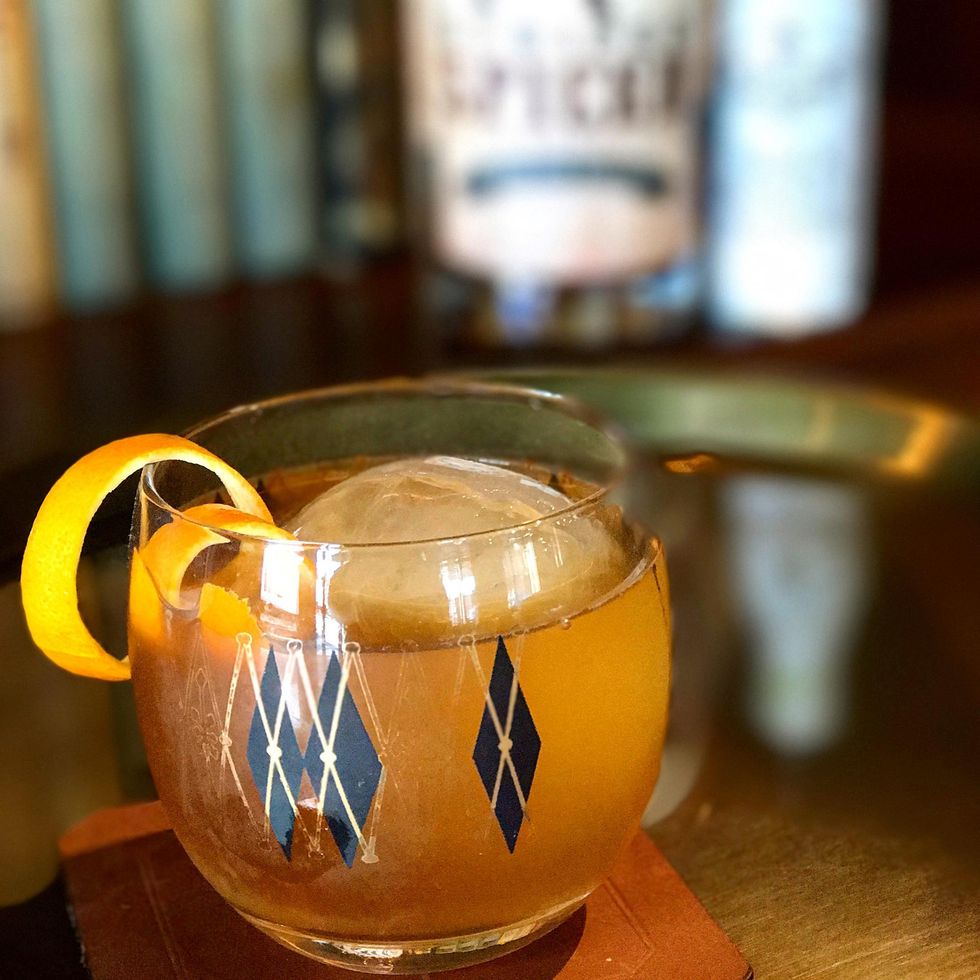 Photo: Courtesy of The Spectator Hotel
It's Not the Sweet Spirit You Think It Is
The most important thing you should know about rum is that it's not always sweet—quite the contrary. "We unwittingly put rum in this very narrow, specific set of occasions and uses and expectations," Farrell says. "It is a spirit that is derived from sugarcane, but to clarify, it doesn't mean the end product after fermentation and distillation has sugar in it." That said, there are rum brands that add confusion to the category because they add in sugar after the rum has been fermented and distilled. "Rum producers can add things like sugar, vanilla extract, caramel coloring, and other flavoring agents and that's what led to this perception of rum being overly sweet," he continues. "Also, the kind of cocktails you typically see rum presented in adds to that. You think about your days of going down to Cancun drinking a slushy strawberry daiquiri or something like that, but as we grow out of our twenties, those things become harder and harder to stomach."
The Aging Process is Unique
Aging any sort of spirit is going to impart flavors and characteristics, but with rum, it's taken up a notch. "Because of the climate in the Caribbean, rum can age two-to-three times faster than a comparable spirit," Farrell says. "If you're looking at a whiskey in the highlands of Scotland, it's a much more temperate type of climate, but you have heat and humidity in the Caribbean, so if you're drinking an eight-year-old rum alongside a 15-year-old whiskey, you're actually going to find more nuance, I would say, with the rum." If you're not acquainted with flavors associated with aging, Jamaican Rums Portfolio Ambassador for Campari America, Monique Brackett, suggests a focused approach. "It is important to taste rum before it is mixed into a cocktail to gain an appreciation for the taste of rum and to identify the style of rum you might enjoy," she suggests.
And It's Incredibly Versatile
When you think of rum, a tropical mini umbrella-bedecked cocktail probably comes to mind, but it's capable of so much more. "Rum is produced in over 80 countries and all the continents (except Antarctica)," Dorda says. "The terroir of each of these regions plays a huge role in how the rum tastes in the end. But that is not the only reason that rum is one of the most diverse spirits in the world." She explains that rum can be made from sugarcane juice or molasses, distilled in a pot or column still, aged or unaged, and aged in different types of barrels. All of these decisions that a producer makes can impact the flavor profile of rum, each lending itself to different modalities of drinking it. "I champion the idea that anything you can do rum can do better. Think about your craft cocktail classics: the Old Fashioned, Manhattan, Negroni, Martini, and Margarita," Farrell says. "We create variants of all of those using our two rums. I think it's a great way to showcase how versatile of a spirit rum can be and not just being pigeonholed in the frozen cocktails-Piña Colada-slushy camp."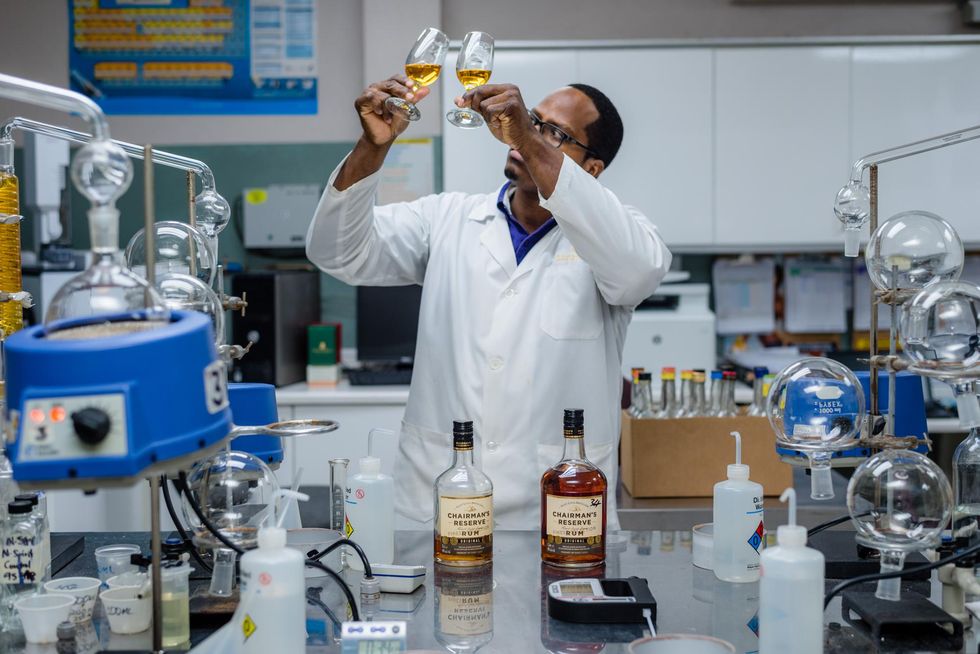 Photo: Courtesy of Spiribam
There Are a Few Ways to Classify It
There are a few different ways you can categorize rum. First would be English, Spanish, and French. "Although these descriptions have somewhat fallen out of fashion, I do think they are helpful to generally describe the different styles of rums. English rums tend to be darker and heavier with stronger notes of molasses. French rum agricoles are distilled from sugarcane juice and are often notable for their funky and grassy flavor profile. Spanish-style rum tends to be lighter-bodied, crisp, and smooth," Dorda explains. You might also categorize by distillation methods—pot versus column stills (the former being strongly associated with Jamaican rums). The last would be the aging, which impacts the color. "You have white rums or silver rums that are unaged and clear in color," Farrell says. "Then you have your aged rums that have rested in a barrel for some period of time, anywhere from three-to-fifteen years most commonly. Then, you have your spiced rum, which is a little complicated because spiced rums are dark in color but they're actually unaged, generally." That darker hue in spiced rum comes from flavoring and coloring agents. "Spiced rum is what creates a lot of confusion in the minds of consumers because they see a rum that is dark in color and they don't necessarily associate that with barrel aging."
So, Why's It Not a Popular Spirit Among Drinkers?
Despite all of the history, cultural contexts, diversity, and all-around great taste of rum, it's still far less popular than spirits like gin or mezcal—but why? "Rum is an under-valued spirit. The mainstream public has not had the opportunity to experience true authentic rum," Spiribam's Director of North America Ben Jones says. "There are $50 bottles that deliver a $500 experience." Part of the reason the general consumer pays less attention, Dorda argues, is due to misconceptions surrounding rum. "On the one hand, you have inexpensive mass-market rums with cartoon pirates and sailors, which remind many people of an awful punch bowl experience they had in college," she says. "At the other end of the spectrum, there are many wonderful rums from storied distilleries, but they are typically reserved for devoted rum connoisseurs, not the general consumer." Brackett also laments that rum is consistently overlooked. "Rum is definitely ready for the sophisticated world of elevated cocktails where consumers can appreciate the terroir-based flavors and complex taste profiles of rum," she says.
It's Time to Reshape the Narrative

Unsurprisingly, Farrell, Dorda, and Jones all see the potential in reframing the way we think about rum. "I was born and raised in Trinidad and Tobago, but I've spent most of my adult life in the U.S., and I think of that dichotomy between my experience of Caribbean rum culture growing up in Trinidad versus what I have often experienced in the U.S.," Farrell says. "I've thought for a long time there is a massive opportunity to offer a more elevated, more contemporary, and more authentic reflection of rum and the culture that surrounds it. For too long, we have all been mired in this narrow caricature (and somewhat trope-ish) articulation of what rum is meant to be—spring break and slushy cocktails, encompassed by a narrative that I shorthand as 'pirates and plantations.'" But ask anyone who comes from the Caribbean or who has been there and they'll know that's not what rum is about. "It's such an amazing, vibrant culture. There is this incredible tapestry of different people and stories, and this sense of spontaneity and love and joie de vivre," Farrell says. "I think there's a massive opportunity to tell more of that story."
Recipes to Enjoy This Fall
This autumn, incorporate rum into your fall cocktail rotation with recipe ideas from experts. Or, sip it on its own (Farrell's favorite approach) to take in the full flavor of this fascinating, underrated spirit. Cheers!
Chairman's Sweater Weather Recipe
Ingredients:
1 Part Chairman's Reserve Spiced Rum
1 Part cranberry juice
2 Parts apple cider
Directions:
"Heat juice in a saucepan with a cinnamon stick until simmering.
"Pour into a warmed mug with rum and garnish with cinnamon stick and optional star anise." —Ben Jones
Rum Old Fashioned
Dorda, Brackett, and Farrell all agree that an Old Fashioned created with rum is a fresh take on this classic cocktail.
Ingredients:
2 oz Rum
1 tsp Simple syrup (or honey, Farrell adds)
2 Dashes Angostura bitters
2 Dashes orange bitters
Directions:
"Place a large ice cube into a rocks glass.
"Add the rum, simple syrup, and bitters and stir until chilled.
"Garnish with a cherry or burnt orange twist." —Marc-Kwesi Farrell and Alexandra Dorda
Optional: "Add some cracked Blue Mountain coffee beans." —Monique Brackett
Well Played
Ingredients:
2.5 oz Brown Butter Spiced Rum
.5 oz Smoke maple syrup
2 Dashes black walnut bitters
Orange twist garnish
Directions:
"Place a large ice cube into a rocks glass.
"Add the spiced rum, maple syrup, and bitters and stir until chilled.
"Garnish with an orange twist." —Allen Lancaster, Master In-House Mixologist at The Bar at The Spectator Hotel
Fall Orchard Cocktail
Ingredients:
2 oz Zacapa 23 Rum
1/4 oz Allspice Dram
1 oz Pear nectar
1/2 oz Maple syrup
3/4 oz Lime juice
Pear slices garnish
Directions:
"Add all ingredients into a shaker and shake until chilled.
"Garnish with pear slices." —Eric Ribeiro, Bar Director & Educator at Diageo
Dark & Stormy
Ingredients:
2 oz Goslings Black Seal Rum
5 oz Ginger beer
Lime garnish
Directions:
"Fill a tall glass with ice cubes.
"Add rum and pour in ginger beer.
"Stir with a bar spoon and garnish with lime." —Allen Lancaster
Shop The Story:
Ron Zacapa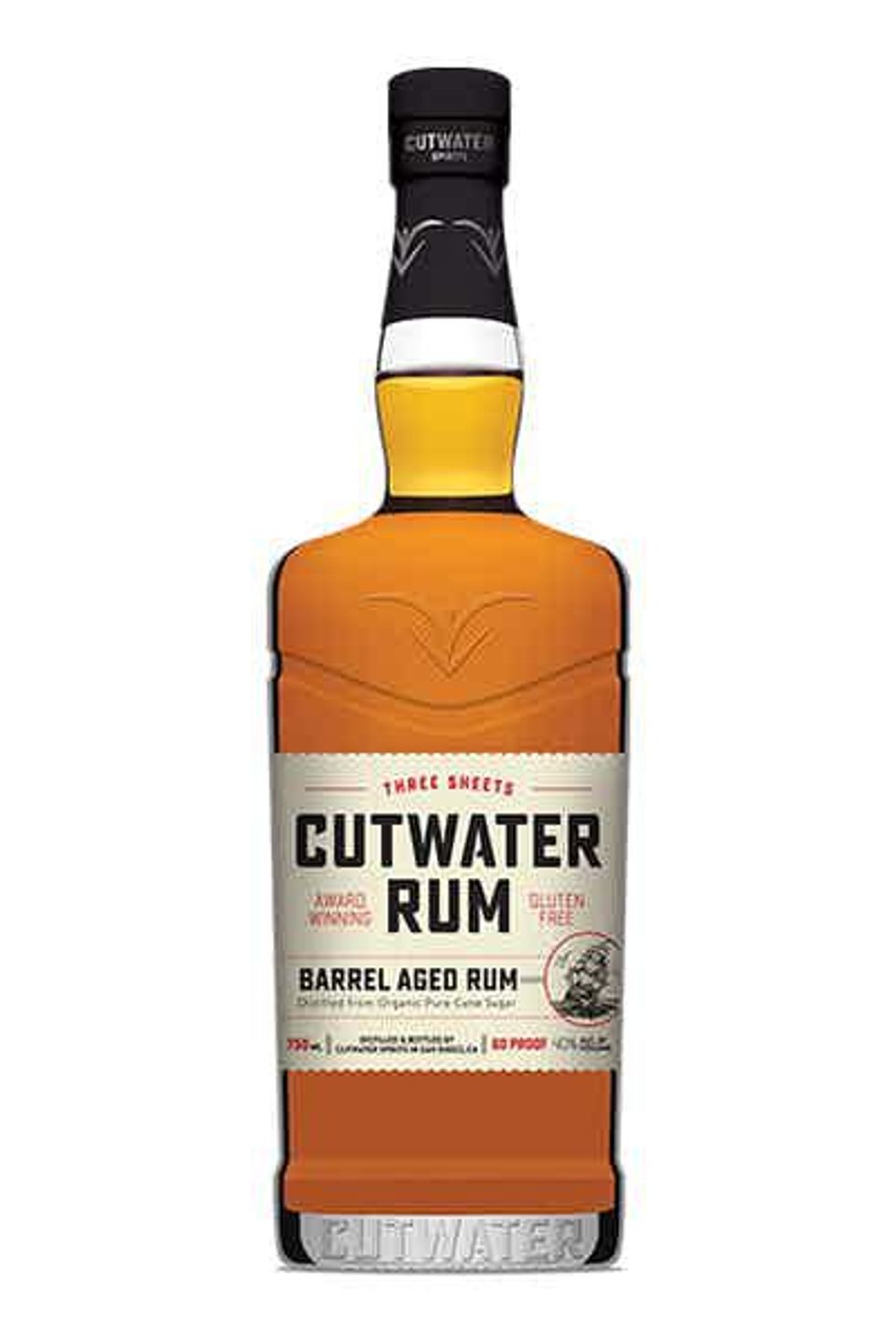 Cutwater
Appleton Estate
Diplomatico
Zaya