Beauty
2021 was a career-defining year for the artist—and it's only just the beginning.
Graphics:
Ashley Combs
Glamorous. Fierce. Vibrant. Modern. Makeup artist Raoúl Alejandre's work has a distinctive aesthetic that's instantly recognizable. It's one that has captured the eyes of a client base that ranges from provocateurs like Lil Nas X to mega stars like Angelina Jolie to trendsetters like Alexa Demie, all for whom he's created some memorable looks that have blown our collective minds. And, after what feels like eons of minimalist makeup (and one whole year of no makeup at all), seeing someone who is not only so technically gifted, but who is clearly having a lot of fun with his looks is exactly the diversion and inspiration we all needed right now.
If you're not familiar with Alejandre's name, you've definitely seen his work—it's impossible not to have as he's behind some of the most major moments in recent memory. Remember Zendaya's traffic-stopping wet nude look with that red-earth smokeshow of an eye at the Venice Film Festival premiere of Dune? That was him. Willow Smith's golden goddess for Mugler? Also him. That unique artistic flair and precise technique even landed him the coveted role of Global Makeup Ambassador for Valentino's hotly anticipated makeup collection. Accomplishments like these take many professionals decades to achieve—Alejandre managed to pull those awesome feats off in just one year. And, boy what a year it's been.
"My relationship with this year has been turbulent," says Alejandre. "I feel like this year was the year that everything started really hitting me because 2020 was just me focusing on myself, on my own body of work. And 2021 was when people really started to see me in my own light and expressing myself. When you start getting these amazing opportunities though, there's that imposter syndrome, like 'Me?' I'm just minding my own business over here and all these amazing things happen.
"So you go through these waves of insecurity, this pride, this attachment," he explains. "Because it is an emotional attachment when you've been contributing your time, your energy, and love to something and people want to take that and mold it for themselves. I'm an artist, so my work is very personal to me."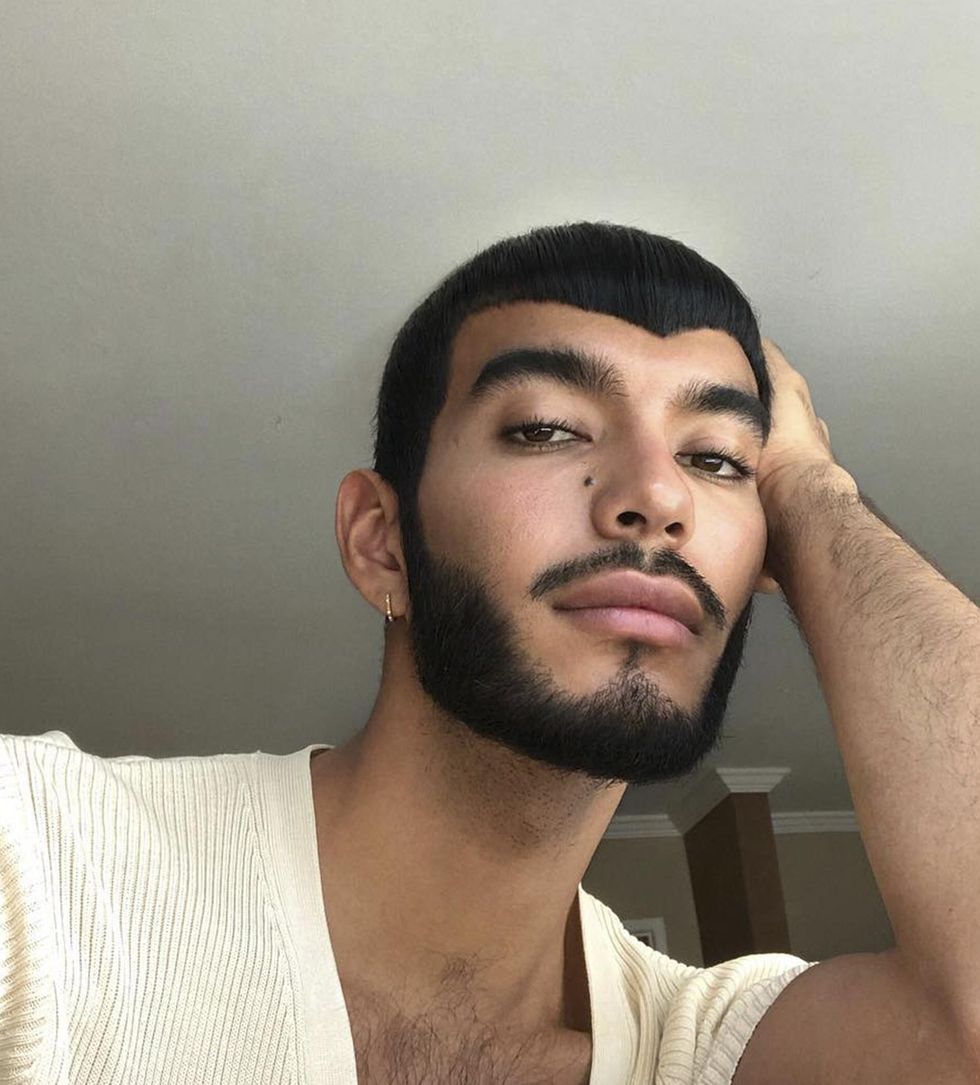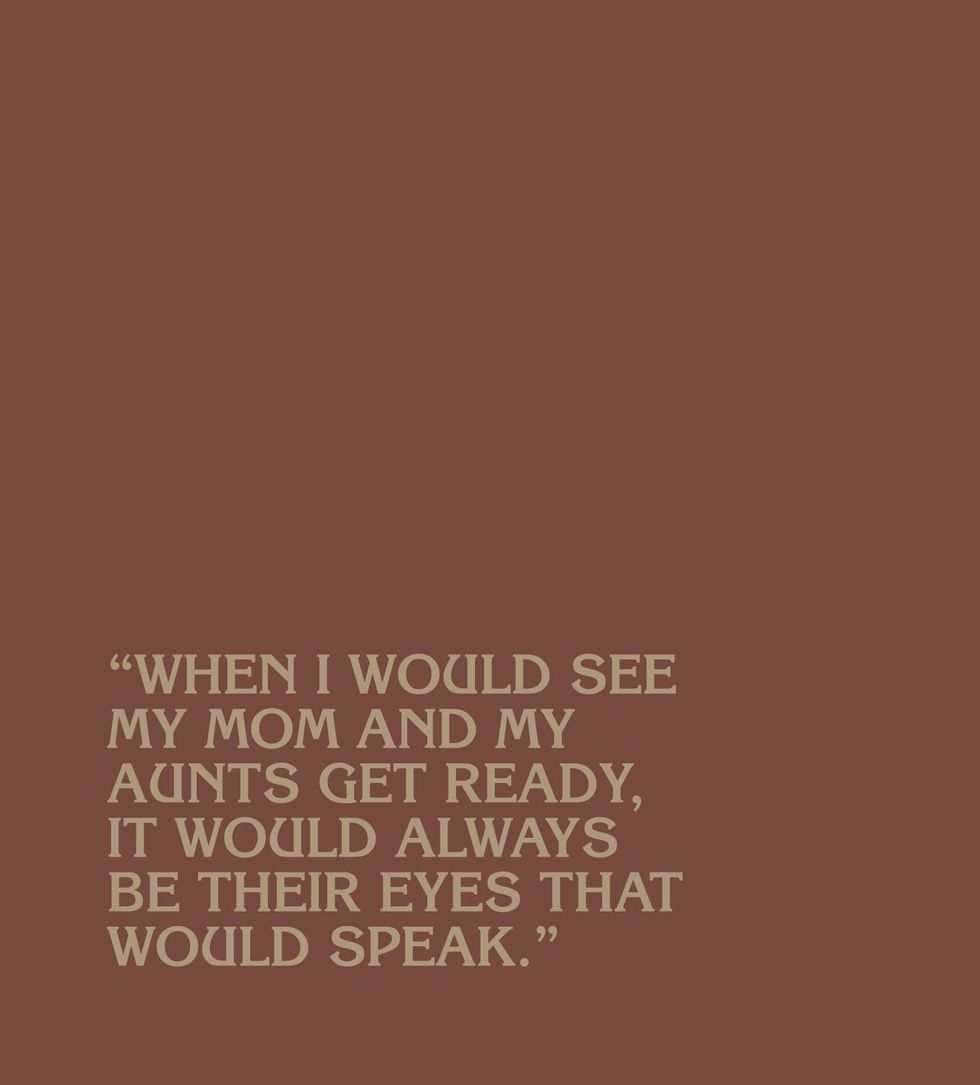 Artist is an understatement. Alejandre is a creative in every sense of the word. From photography to interior design to fashion to Photoshop (he did an entire spread for Dazed digital during the lockdown applying virtual makeup on models using the retouching tool), there are so many facets of art that he both appreciates and engages in himself. "My family always pushed me towards the arts, so I've always tapped into so many different mediums, but for me it all started with painting," he says. "When I was a kid, I was a painter and I won all of these competitions—I did that whole thing. Then when I really started to understand who I was as a person in this world, being queer, and just playing around with different versions of myself, my family encouraged me to embrace that as well."
He points to makeup as a medium that allowed him to express himself, something that began as a hobby while he was in business school and turned into a way to make some extra money. But, as fate would have it, he fell in love with someone in New York and dropped everything to follow them there. "And that's really when people started hiring me and I thought, 'Oh my goodness, I could actually do this as a job.' Being a part of that scene, working with other artists and tapping into this artistic consciousness, I felt like makeup at that moment, and to this day, is my medium." What makes his take on makeup so special is that unlike many approaches of the past, Alejandre doesn't focus on hiding or concealing—he brings the unique features of his clients and models front and center, emphasizing them with bright colors, shimmer, and even accessories like pearls. He celebrates beauty in a playful way that still feels elegant and modern.
When I asked Raoúl where he gets the inspiration for his signature looks, he points to his Mexican heritage. "It really goes back to honoring my family. We all have this very beautiful almond eye shape, which is very common to the part of Mexico where my family is from," he says. "And so when I would see my mom and my aunts get ready, it would always be their eyes that would speak. So, they'd put on mascara in a very specific way and I thought that was so beautiful." But, juxtaposed to that, he was raised by his three uncles, who he describes as "Punks from Mexico that were huge Pink Floyd kids" that gave him a different perspective on his heritage. "I look back and think about how cool it was that I got to understand my history and culture, but also be exposed to this alternative, punk POC scene?"

That said, Alejandre doesn't want to pigeonhole himself by even saying he has a signature style. "Right now it's beautiful, standout eyes, but I am constantly evolving and I don't want to say that's my thing. Because maybe a year from now I'll look back and say, 'You know what? Ears were really my thing.' Makeup, just like fashion, is a conversation. It's ever evolving and a living thing we're all contributing to. And who knows where I'll be two years from now in my beauty journey?"
When asked to reflect back on 2021 and its standout moments, Alejandre has myriad choices, each more grandiose and glamorous than the last. But the one that stands out the most to him is that culmination of his hard work throughout 2020, the grand announcement of his partnership with Valentino Beauty. "You know those moments that you have where you're like 'What is this? What is going on? Is this really my life?' For me, I was sitting in this gold room in a palace in Rome with Pierpaolo Piccioli [Valentino's creative director] and Garance Delaye [Valentino Beauty Brand President] and we're talking about the brand and there are all these cameras in this giant space pointed at me," he says. "And I literally had to excuse myself in that moment because I honestly did not know what to feel. I was so overcome with emotion.
"And then a few months later I was back in New York when everything had been released for the launch and I saw it in the window at Nordstrom. I remember going back to my place and just crying because I was thinking back to myself in high school and those thoughts of 'Am I going to do anything with my life?'—just recollecting all those moments of self doubt—and saying to my younger self, 'It's all going to work out and I'm so proud of us.'"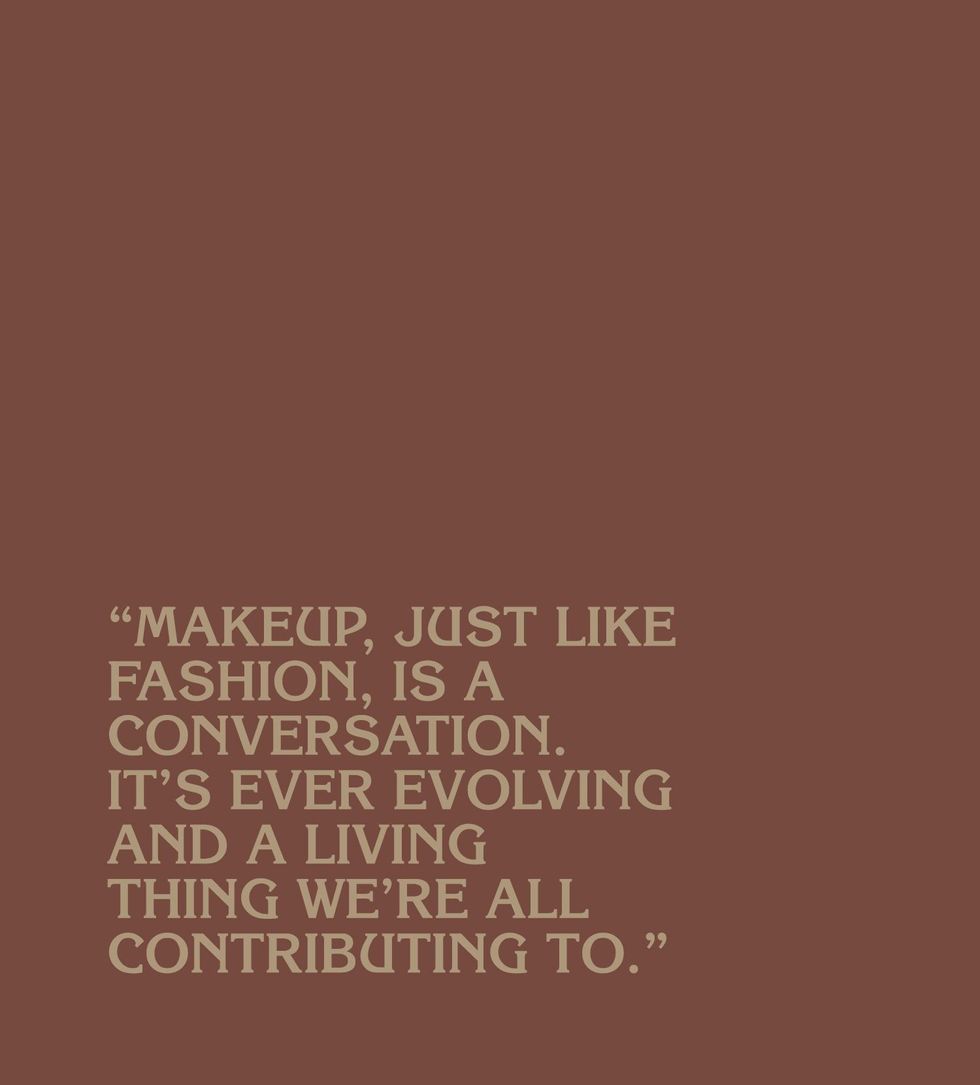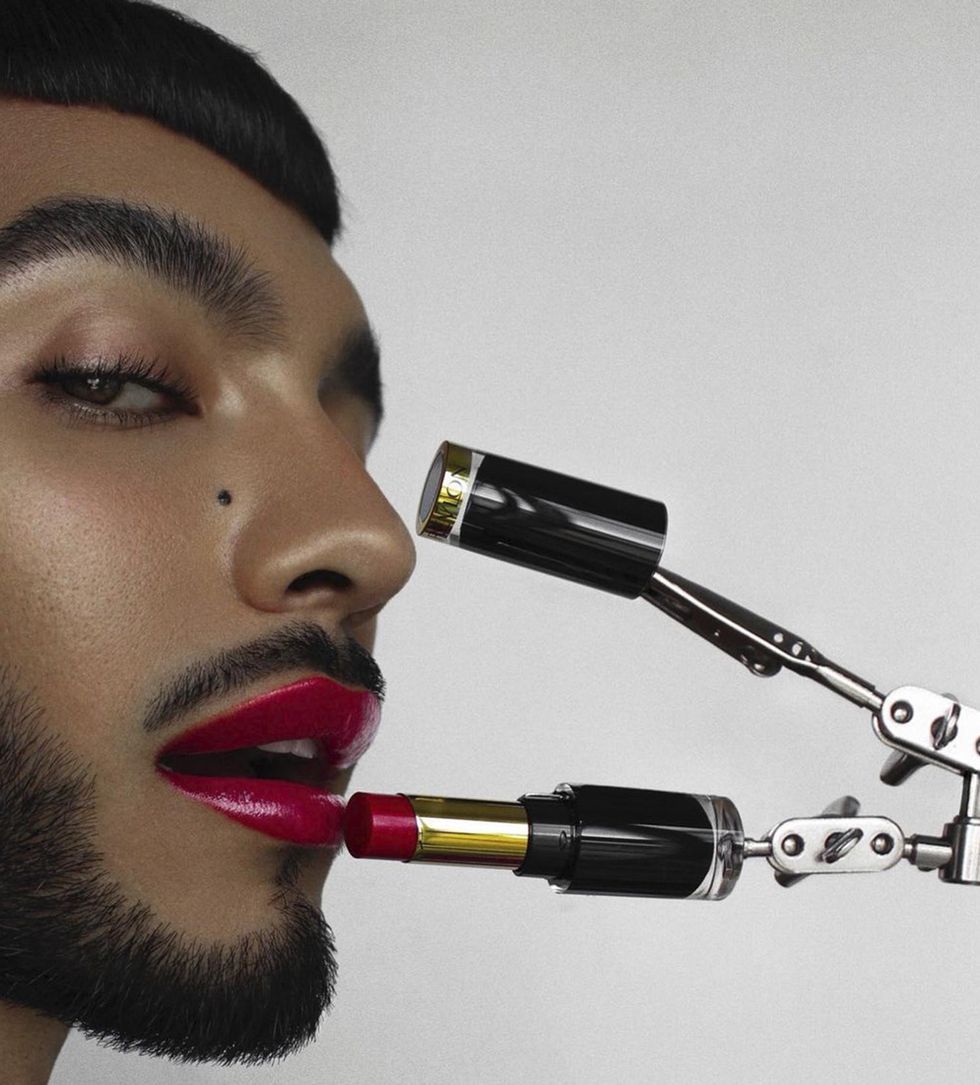 Another moment that sticks out to him is that Mugler campaign with Willow, which was actually shot in Mexico. "I had never been on a set before with so many of my own people. It felt like I was with my family. To be on a set working on a major campaign like this with Willow Smith and I got to speak with the people and eat the food that I like to eat. It was such a beautiful moment and I am so grateful to have had that experience."
Of course, we can't have him talk about 2021 and not talk about that masterpiece of an eye on Zendaya. "We had done a shoot together prior but this was a major red carpet moment. This wasn't something where I was going to be like 'I'm just going to diddle-daddle and see what happens.' No, I planned and came prepared and I worked," he says. "I saw the dress and started building ideas on my way to Venice. I was playing with colors and I originally wanted to do green to match the emerald green necklace, but I thought that would be too expected. Black would be, too, so then I decided to just go for these warm, rusty, ruddy tones. It's one of my proudest red carpets; she looked absolutely stunning and that look went viral."
With as much as he's accomplished in 2021, one might wonder what's next for the talented artist. "I want to art direct and shoot a beauty campaign. I feel like as an artist everything will feel full circle. To be given a task and be like 'This is our mood and our vision—run', I really want to do that. I don't like to stay in my own lane, as you can tell."

But for the moment, Alejandre is just enjoying all of the success (both professionally and artistically) that the year has brought him. "2021 has been that moment where I'm just flowing. I'm just here to embrace the moment and I think when you start radiating that energy, other people just want to play with you and have fun with you. That's really what life is, just celebrating, and I think 2021 was my year of celebration."
Valentino
Le Mieux
Valentino
Farmacy