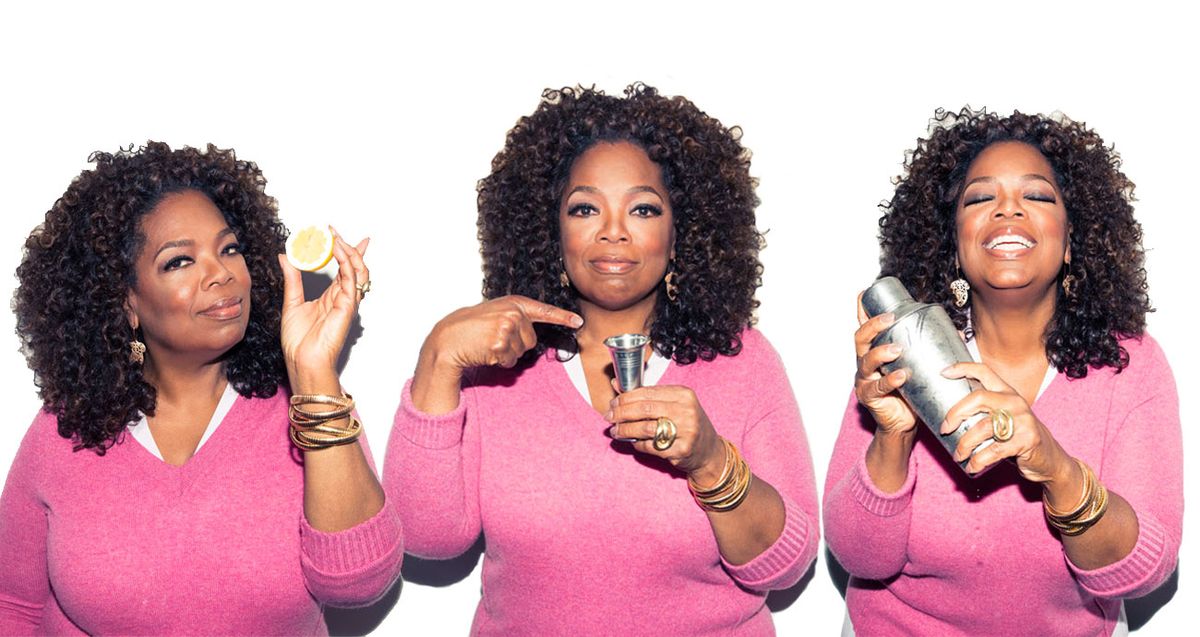 Entertaining
Because when Oprah makes you a pomegranate rosé cocktail, you bet you're going to want to drink it.
---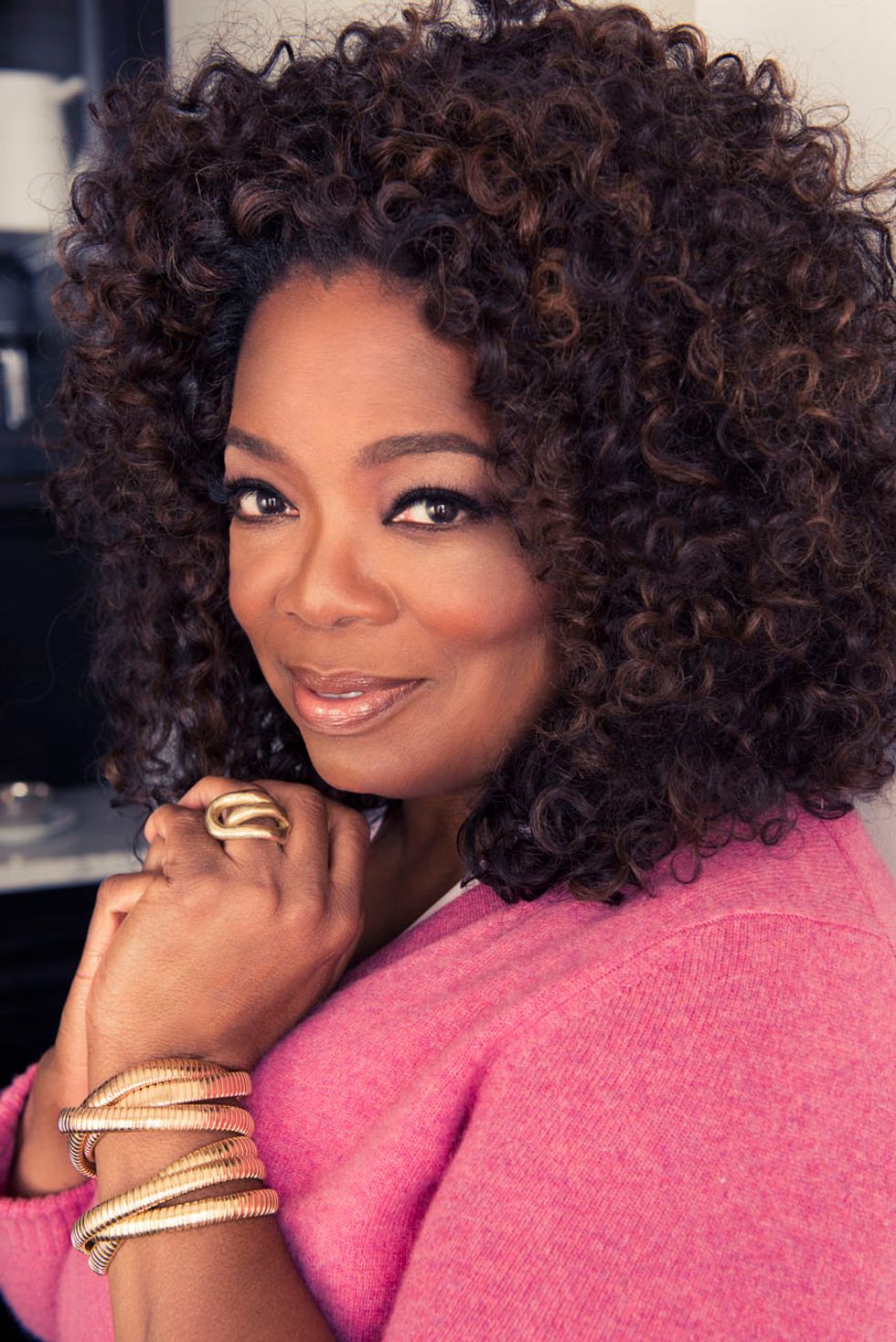 When we think of our absolute dream scenarios, nothing quite tops the one in which we're sitting down and having a drink with Oprah. So you could imagine our inner fan girls screaming in excitement when we got the call to make the most epic Thanksgiving dinner with Oprah herself (and document the entire thing, of course) for O Magazine's November cover story (!!!!!). Talk about checking one off the bucket list, guys.
What we know for sure (see what we did there?) is that no one hosts a holiday feast like Lady O. So it kind of goes without saying that we jotted down every single last ingredient she whips together for an (obviously) delicious and holiday-appropriate cocktail. Because when Oprah makes you a drink, you bet you're going to want to drink it. We dare you to drink just one.
Giving-Pomegranate Martini
---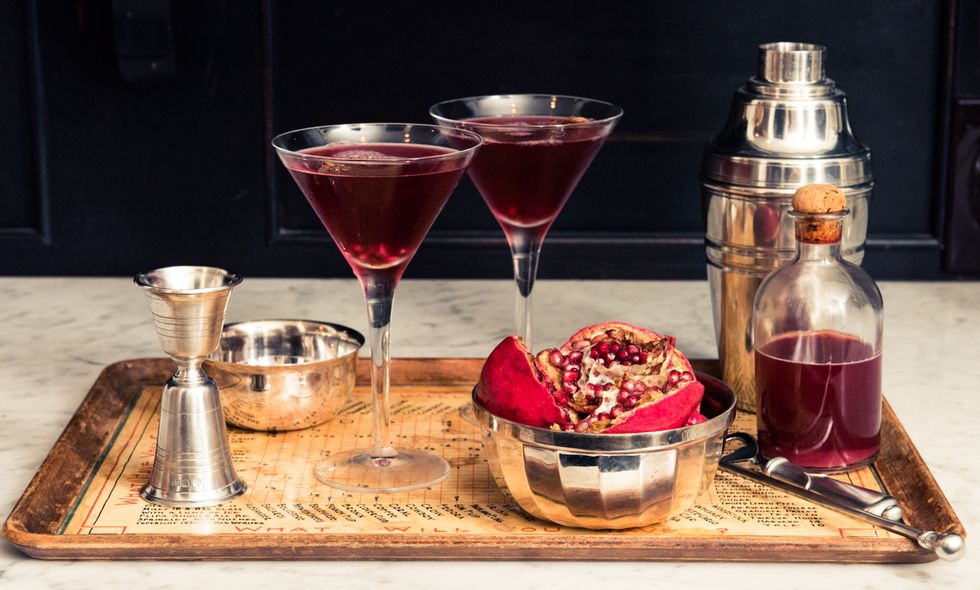 PINEAPPLE & STAR ANISE
infused vodka
—INGREDIENTS FOR INFUSE—
1/2 pineapple, peeled, sliced
3 cups Square One Organic Vodka
1 dried star anise
—PREPARATION—
Combine pineapple in a 24-oz jar with vodka and star anise. Let sit at least 8 hours and up to 3 days (the flavor will get stronger the longer it sits).
—INGREDIENTS —
(makes 1 serving)
2 oz vodka
3 oz fresh pomegranate juice (see note: how to juice pomegranate)
1/2 tsp fresh lemon juice
2 oz champagne rosé (Billecart-Salmon Rosé)
—DIRECTIONS—
ONE >> Fill the shaker with ice and shake the first 3 ingredients.
TWO >> Strain into a chilled martini glass and top off with rosé. Garnish with pomegranate seeds and 1 dried star anise.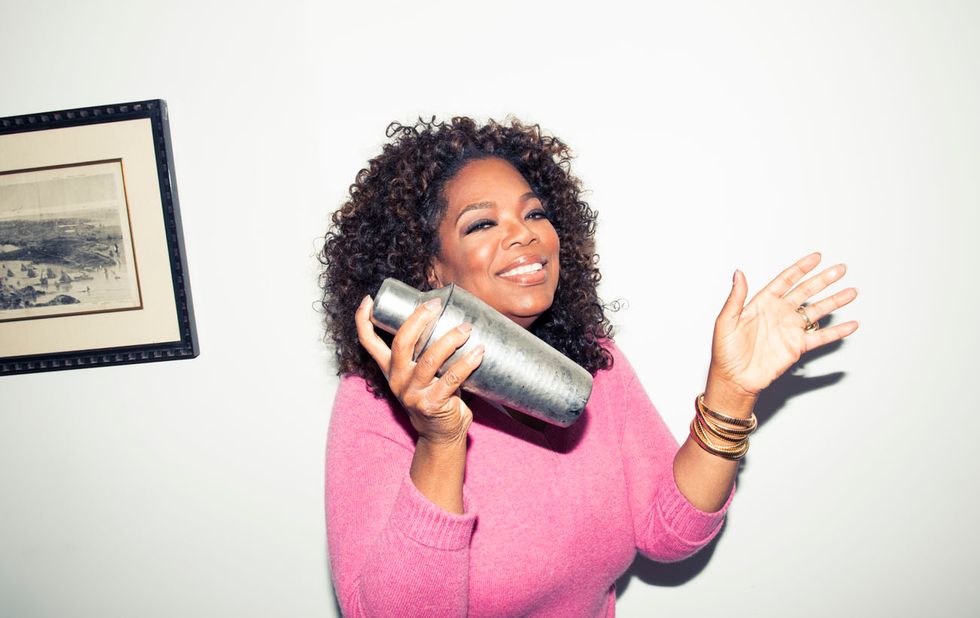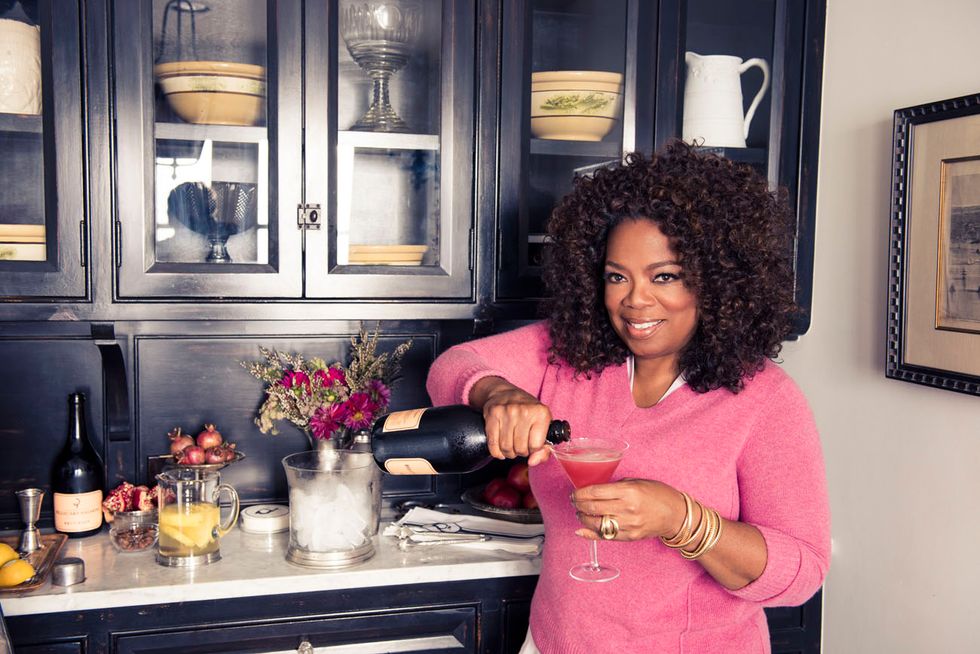 —HOW TO JUICE A POMEGRANATE—
ONE >> Get 1 small fresh box of pomegranate seeds.
TWO >> Place your pomegranate seeds in a blender. Pulse the seeds a few times to break them apart and release their juice. Don't blend for a long period of time or the seeds will break apart and create a cloudy juice.
THREE >> Use a mesh strainer to strain the pomegranate liquid into a container.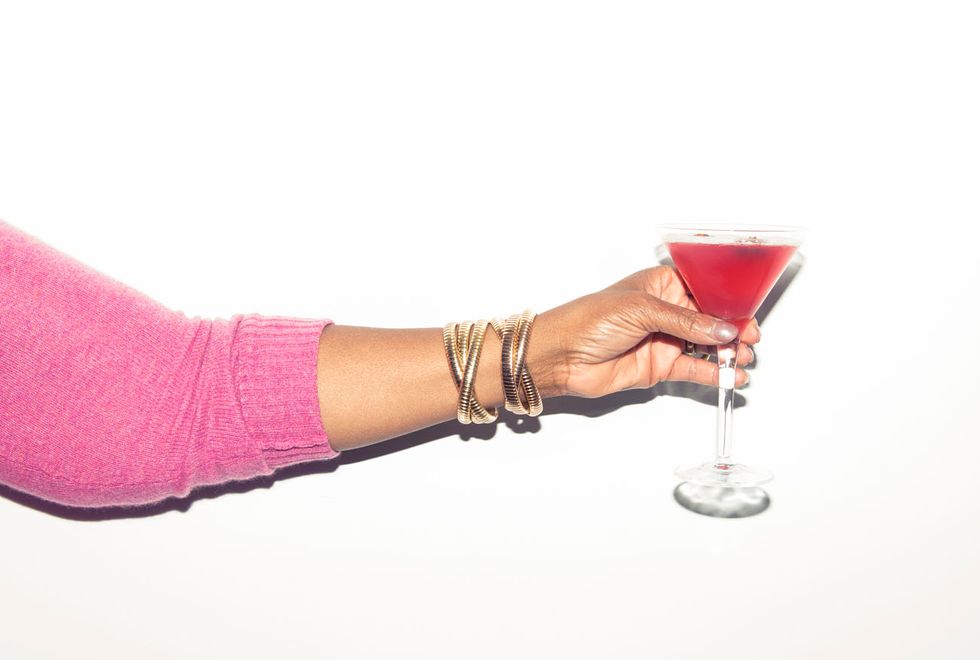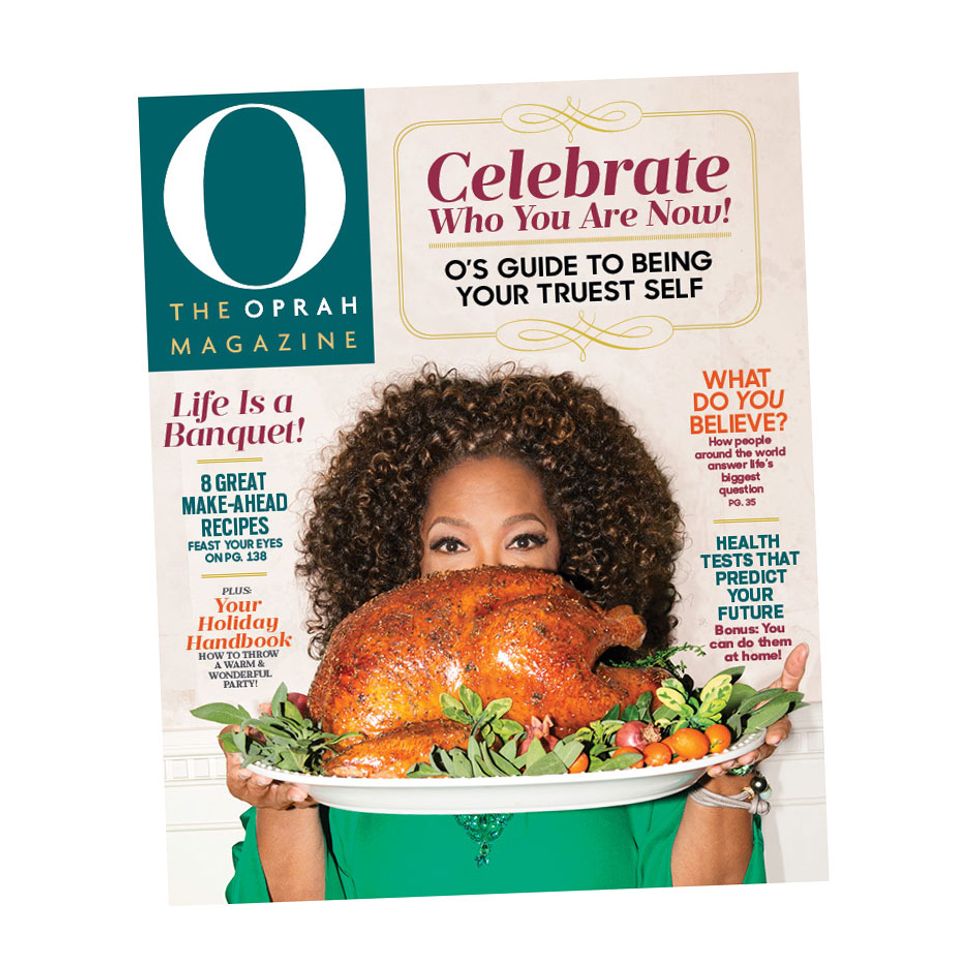 Guys, want to see more of our epic feast with Oprah? Uh, obviously you do. Go pick up a copy of O Magazine's November issue on newsstands Oct 13th. Psst, we shot the cover, too.