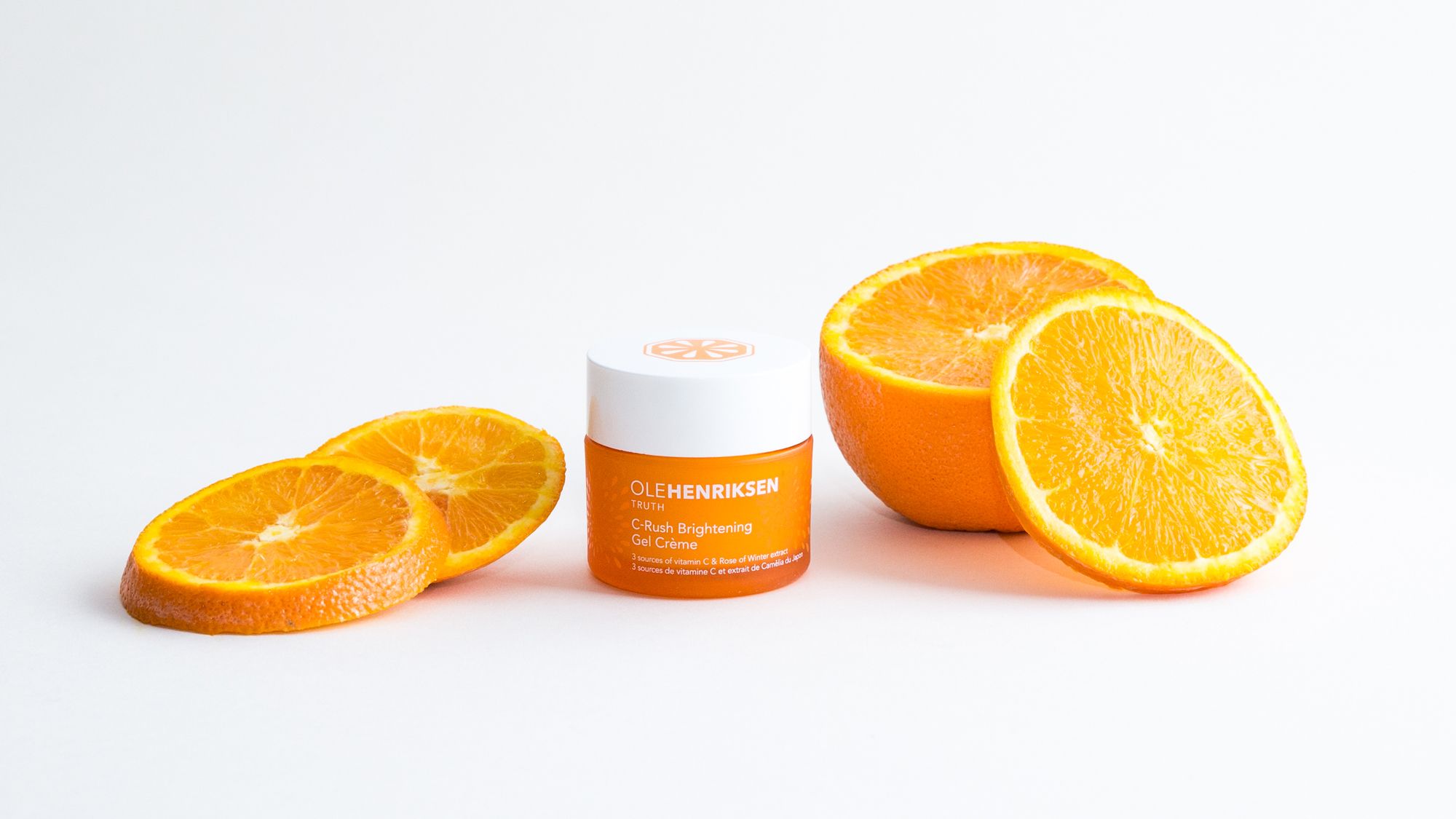 Skin
It's my new go-to moisturizer for warm weather.
Alec Kugler
While I like to blame my unrelenting love for the sun on my astrological sign—I'm a fiery Leo—it also means that I've had to cultivate a roster of products to both protect and treat my skin pre- and post-sun exposure. You will not stop me from going to the beach, ever. Since melasma runs in my family (otherwise known as dark, irregular pigmentation) and it's further exacerbated by the sun, I'm always on the lookout for the latest beauty development to help lighten those pesky spots.
Ole Henrikson's new C-Rush Brightening Crème smells like summer in a jar and has a pleasing, jelly-like consistency. It's packed with both vitamin C and rose of winter—an antioxidant-rich flower found on Jeju Island in South Korea—as well as plumping collagen and fatty acids. The first is an industry-favorite anti-aging ingredient, primarily for its ability to fade pigmentation, and the lightweight gel is ideal for warmer temperatures (if you sweat the way I do, I highly recommend testing a gel moisturizer). I prefer to keep mine in the fridge, so when I apply after cleansing and toning in the morning, it also helps to depuff my face. I swipe a thin layer over my whole face, and once I let it set (it needs a few minutes before adding a cheek tint or foundation), my skin looks deliciously supple and juicy.
In the month I've been using it once a day, I noticed major results after a week or so. Even though the brand could never claim legally to help melasma (in truth, it's a super-stubborn issue), I did notice, anecdotally, that the dark patches at the very tops of my cheeks are more faded. Plus, my dry spots don't need a second layer of moisturizer after the workday is over. The orange scent alone is enough to make me purchase this gel cream again, but since I predict many a summer Friday will be spent out at Rockaway Beach, I might just invest in a second jar for my tote bag as well. You can never be too careful or moisturized, in my opinion.
---