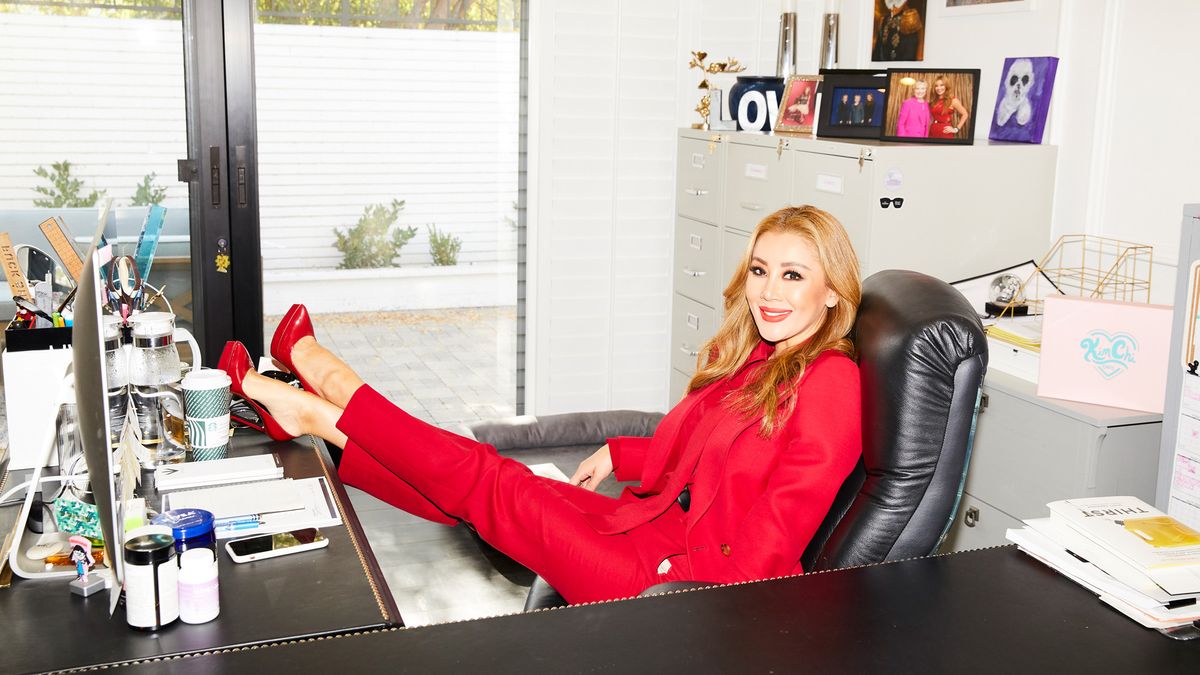 Career
Plus her tips for creating a makeup empire.
Tristan Kallas
Anyone who thinks that makeup is frivolous, or that you'll never become a high-ranking CEO in the male-dominated industry, might want to take a meeting with
Toni Ko
. She, in case you didn't already know, is the powerhouse behind NYX Cosmetics, which she initially founded 20 years ago with six eyeliners and 12 lip liners, and subsequently sold to L'Oréal for a rumored $500 million in 2014. And she did it all by the time she hit 40. Impressed? Us, too.
Granted, some people might look at the number of zeros on that check and decide to bow out of the industry for good, but not Ko. She's stepping back into the beauty arena (with her fiery red power suits and platform heels in tow) with her venture capital firm, Butter Ventures, as well as a new company, Bespoke Beauty Brands, a beauty incubator that will help bring new brands to life and collaborate with talent across a variety of industries. But as glam as she may come across—one only needs to take a glance at her slick L.A. office to understand she *is* incredibly glam—the founder and CEO never pretends that she simply stumbled onto success.
"I was born and raised in Korea," she explains. "So when I moved here at 13, I spoke no English whatsoever and was put in the seventh grade." Eventually her parents established a wholesale cosmetics business on the West Coast, setting the stage for her eventual rise in the industry. In lieu of college, she helped manage the family business until the initial idea for NYX struck when she was 25.
"I saw a gap in the market when I would go to department stores and see all these high-end brands like Estée Lauder, M.A.C., et cetera. They were beautifully packaged, very elegant, very chic, very high-end. And then when I [went] to drugstores, back then you had to burn a black eyeliner for it to work. The red lipstick wasn't really red when you put it on, the eyeshadows were, like, sky blue. I really saw the difference in quality, and I wanted to close the gap between the two."
Now, over 20 years after she launched one of the most beloved affordable beauty brands on the market, we want to understand from Ko exactly what it takes to stand out in the crowded cosmetics marketplace today, plus the companies she's excited about investing in, and, of course, the makeup products she still, to this day, can't live without.
---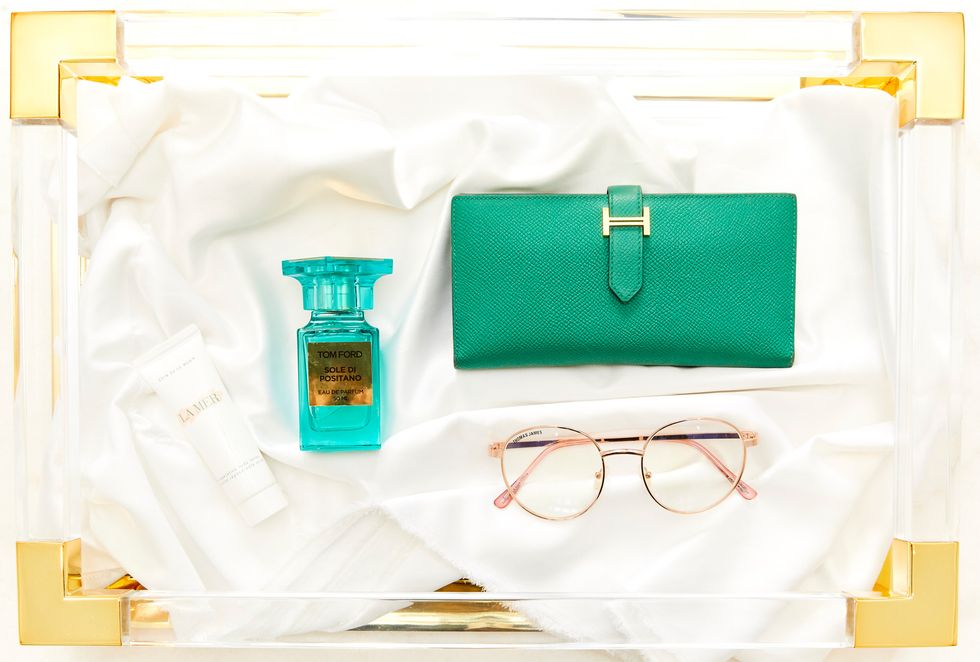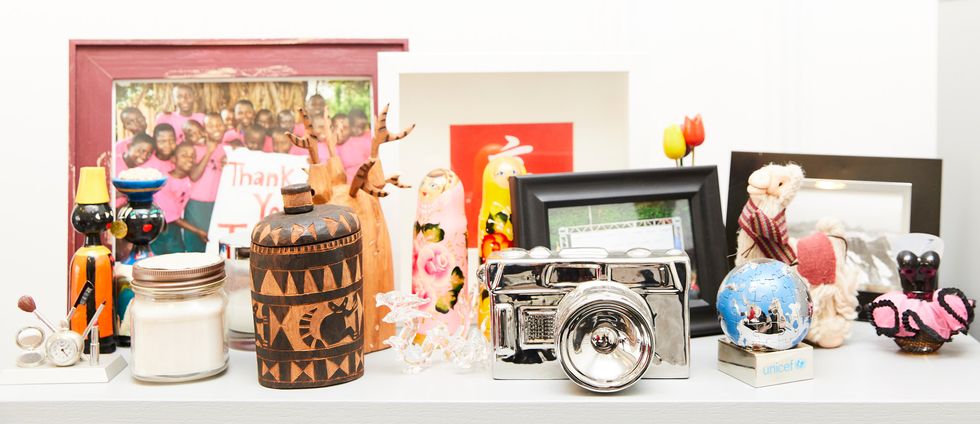 Who first inspired your love of all things beauty?
"My mom still does not leave the house unless she's fully made up. She's always got her hair done, makeup done, her clothing is immaculate. She's my inspiration, [even though] I would save up my money and go to K-Mart to buy makeup and hide it from my mom when I was 17. I was obsessed with the makeup aisle there."
Why the decision to start NYX with just eye and lip liners?
"Because my family was in the beauty business, I knew a manufacturer who made cosmetic pencils. This was in 1999, so back then it was in fashion to line your lips with a chocolate-colored lip liner
—
like beige with the frosted color inside. So I knew I wanted to start with lip liner and eyeliner. I wanted to make a department store product with the price point of a drugstore product.
"It was such a huge success because no one had seen anything like that. Everything that you bought from drugstores looked so gaudy. I took out all that gaudiness and had black packaging with a simple white logo. Once it was introduced, people went crazy for it. Originally, I was only wholesale to distributors, who were selling to retailers, and some of these retailers were selling 50 pieces a day. It started with those 15 SKUs, and now in the past fifteen years it's up to 1,500 SKUs. But, of course, it was a little at a time. The next product after those two [were] lip gloss, lipstick, then eyeshadows. I just continued adding."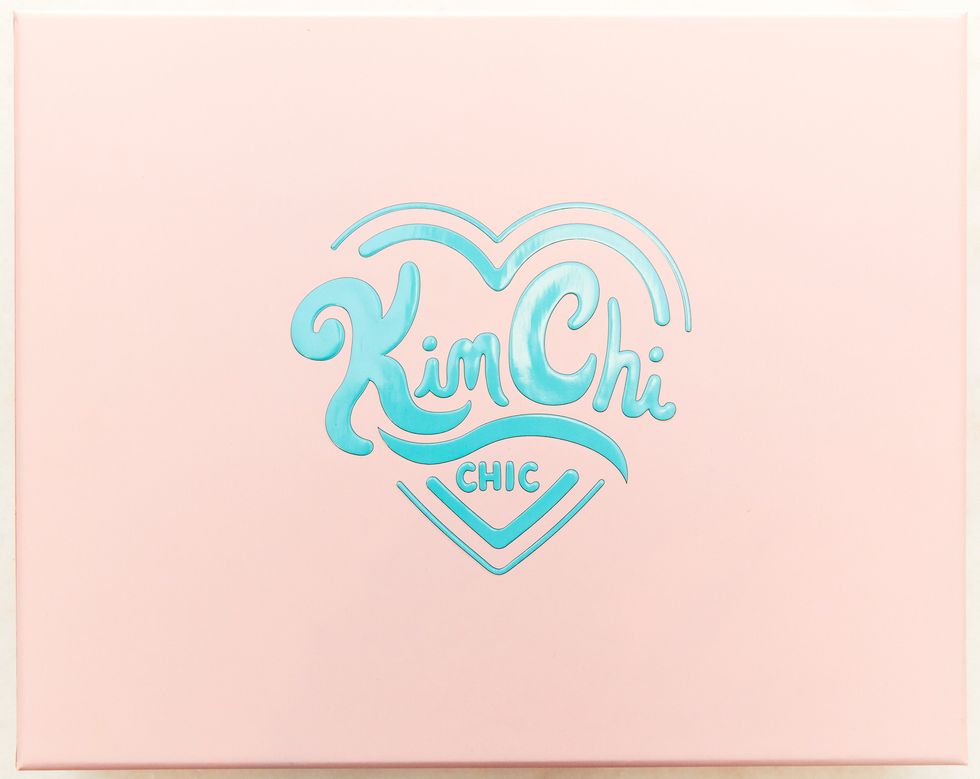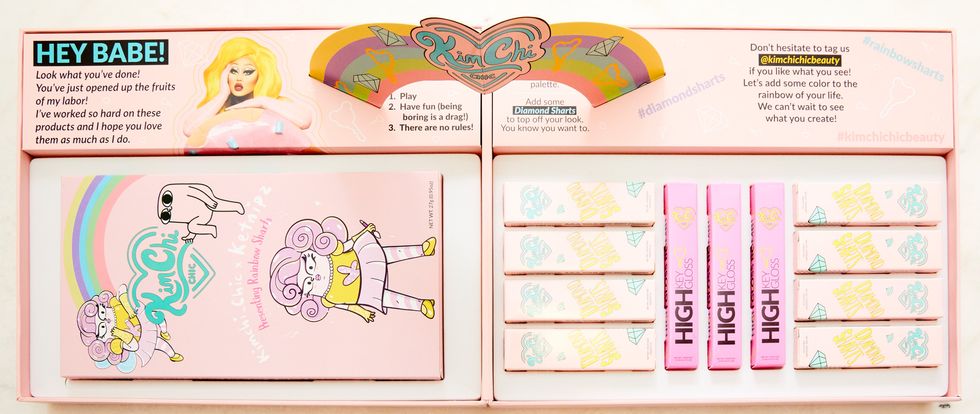 How did you convince your parents that it was a worthwhile investment to give you the seed money to start your own business?

"I worked in the family business for close to 10 years back then. During that time, they didn't pay me. I lived at home, I was under an allowance, and once I left the family business, I was actually just going to get a job, but I realized I had a passion to start a business of my own. I don't know, I just casually started a conversation with my mom. I was surprised to see my mom write a check; she basically just said, 'If you fail, it's better to have that experience when you're young.' Those were her words."

What challenges did you face being a young, female entrepreneur in what was a mostly male-dominated industry back then and now?

"Honestly, I think it's changed so much. There are so many young, female entrepreneurs now running companies. Before, it was all L'Oréal, Revlon, Coty—all these male-dominated companies. But there are so many other brands now run by women, taking over. I'm really amazed and proud of these changes that we've made."

What do you think was the most rewarding part of creating a business at such a young age?

"I think that I was responsible for my own actions and my own future, [and] creating a life for myself where I'm financially independent. That's the biggest. We all talk about our freedom—I think to be truly free, you have to be financially independent. From your partner, from your parents, from your family, whatever that may be. You have to earn your money; that's the only way to be 100 percent free. I'm very proud of the fact that I have created that for myself."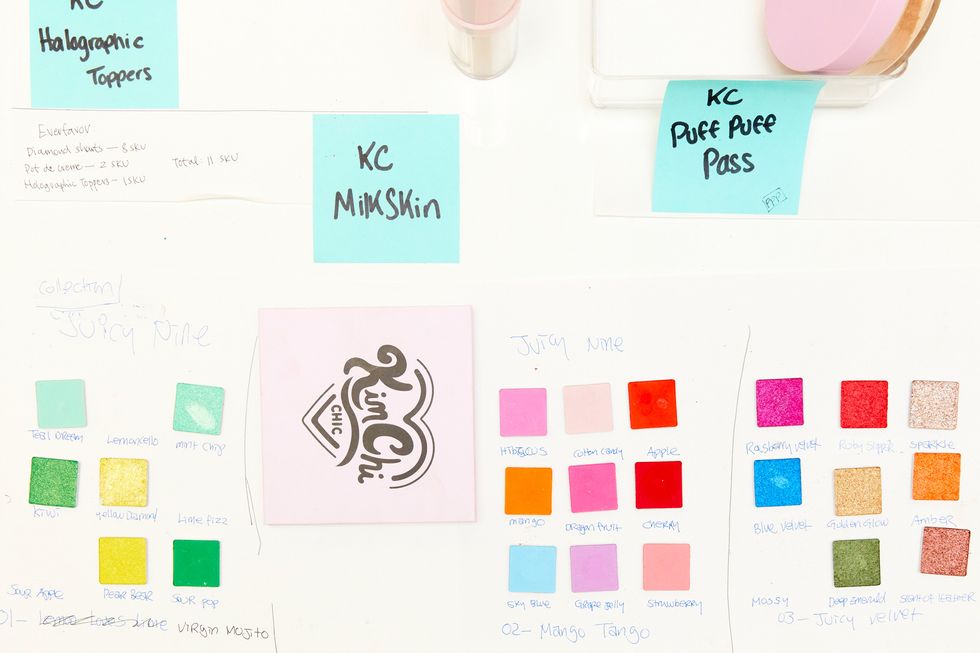 Now you've sold the business, and you're actively investing in other businesses through Butter Ventures. Why was it important to you to be in that position?
"I sold the company in 2014, and it was around the time that everybody was talking about a work-life balance. This was when people were talking about the unfairness in the capital-raising environment
—
that women only got a small portion of the money. I felt that I was so blessed in life, so I wanted to share that. I do have my charitable foundation that is completely separate, but a way [aside from that] that I could help was to give money to young, female entrepreneurs. So far I have funded about 12 different female-founded brands.
"There's a CBD brand called
Sagely
, and then there's an organic female napkin company called
Rael
. There's also a beautiful handbag company called
Sanreve
. Also,
Alchemy 43
—it's a Botox bar. And then there's a company called
Good Dye Young
. It's a hair dye company founded by Hayley Williams of Paramore."
What else do you think needs to happen to have more female entrepreneurs succeed in the beauty space?
"I think that we are on a good trajectory, not just entrepreneurs, but also executives and CEOs. I think it's very important for us to set a good example for the next generation."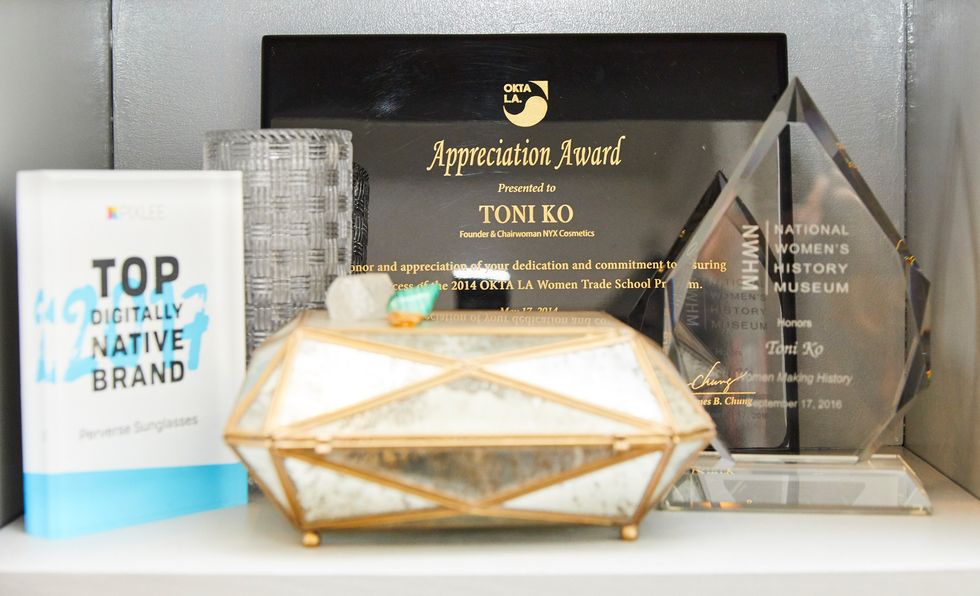 How have you seen the industry evolve not just with who's sitting at the table, but how trends have changed and how consumers are buying their products?
"It has changed so much. I think I'm an elephant in this industry. When we add in the 10 years of the industry from my family experience, that means that I've been in this business since I was 15 years old. We're talking about 30 years. I've seen it all. Right now, the color cosmetic category is kind of on a downward trend. I feel like it's very similar to the Calvin Klein era, where less is more. So I'm focused on that right now. No-makeup makeup. Less contouring, less color, more matte, more neutral. More everyday looks. I think it's a trend that'll stay for a while."
How do you feel about the rise of K-beauty in the U.S. and beyond?
"When we talk about K-beauty, it's mostly skin care. Korean girls do not wear as much makeup as Western girls do, but they're obsessed with skin care. My mom was always
massaging her skin
and putting on all these concoctions. [She] made me wear eye cream when I was 19. Korean women grew up with this mentality. You do four, five steps of skin care by the time you're in high school. It's like eating breakfast; it's so common, no one even thinks about it, it's just a part of life. And I think this is a really good trend because it's the largest organ in your body and you have to take care of [it]."
What products do you always have with you in your bag?
"Lipstick or lip gloss and an eyebrow pencil [
laughs
]. I always have to touch up my eyebrows. And hand lotion. I wash my hands a lot throughout the day, and it drives me crazy when my hands are dry. I have tubes of hand lotion everywhere."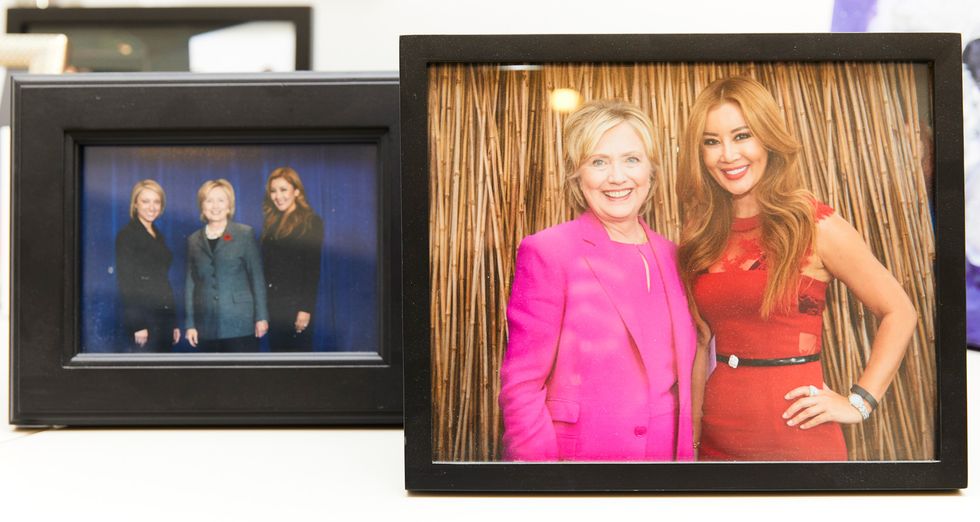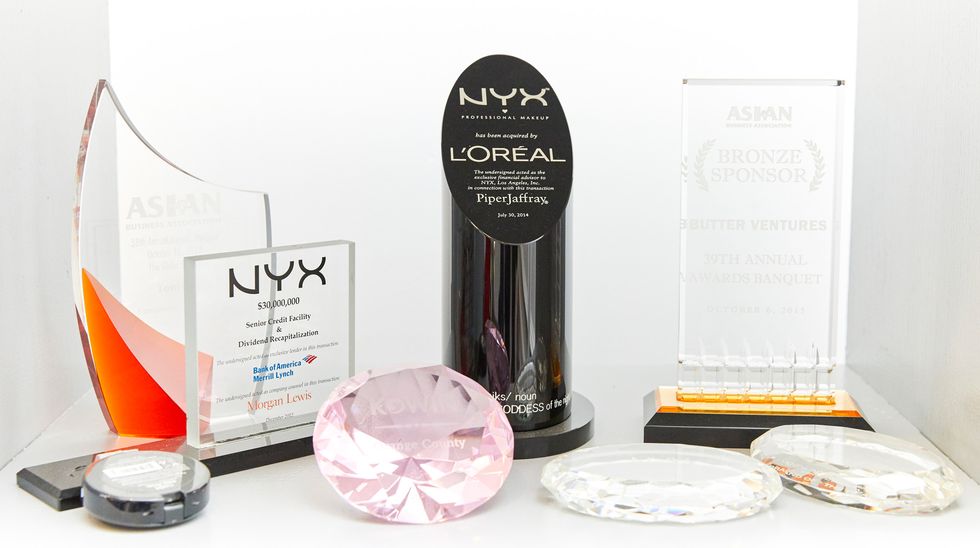 What advice would you give another hopeful female founder who has dreams of launching her own company?
"I think Nike has the best slogan of all: Just Do It. That is such an amazing slogan. I wish I could say it, but they took it. Just do it and figure it out. Business is like a roller coaster, the roughest you'll ever be. You'll have your highest high and your lowest low, and some moments are so hard and so difficult that you almost want to quit. But you have to just take a deep breath and talk to yourself, and think about this moment and that it shall pass."
What would you say are your top three career highlights so far?
"With NYX Cosmetics, the first year I launched my business—when it was just me, myself, and I, a female-run company—that first year, I made $4 million in retail. I was super proud. I think then the second was when we got the Brand of the Year award from
WWD
. We were in a room with so many cosmetics brands, and we received this award. That was really memorable. The third would be July 2014, when we finalized a deal to sell. It was the highlight of my life."
Please tell us you bought something really special to commemorate that moment:
"I did, I did. I bought a house [
laughs
]."
Want more stories like this?
Them's Whembley Sewell on Shaking Up the Media Industry
This Might Be the Key to Ridiculously Sculpted Cheekbones
8 Unisex Fragrances You Need on Your Vanity