Get Lost Along the Winding Streets of Naples, Italy
Where art flourishes and wine flows.
The Weekender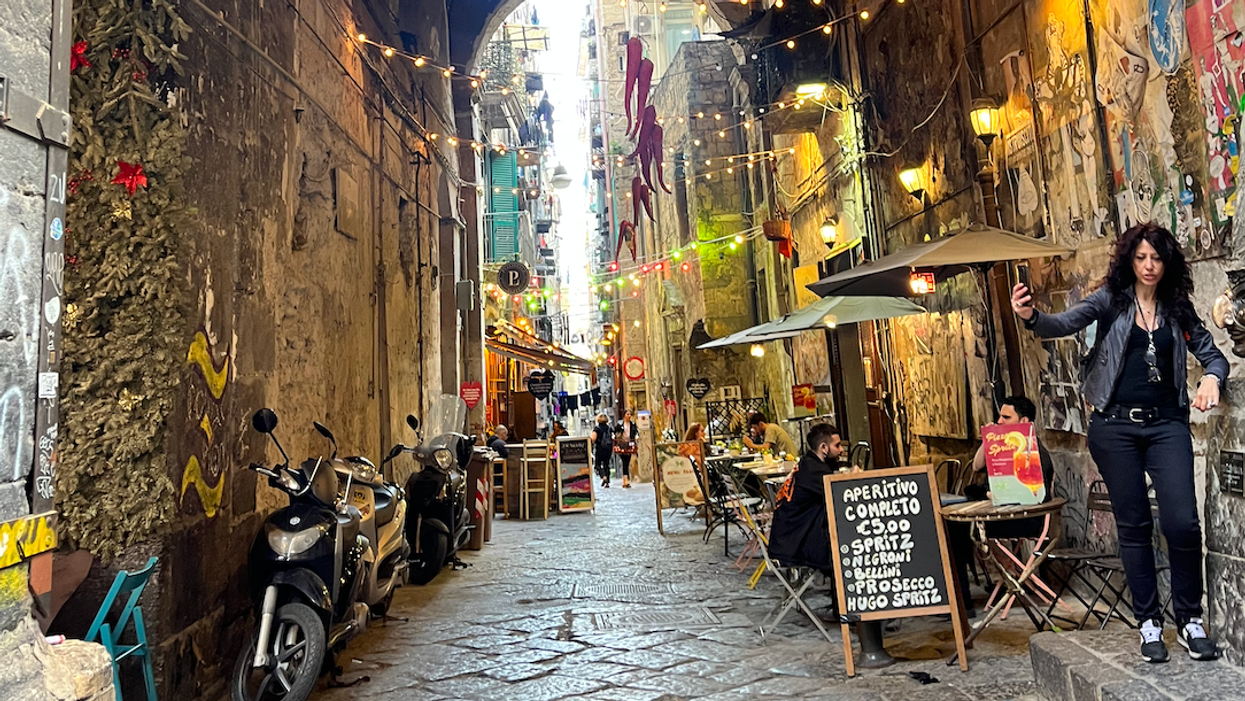 Photo: Courtesy of Isiah Magsino
Welcome to The Weekender, Coveteur's travel series where seasoned globetrotters share their insider guides to top destinations across the world. Read on for the best spots to eat, stay, and enjoy.
Chance brought me to Naples. Well, more accurately, a ferry did. On the way to Capri Tiberio Palace from Paris, I decided to stay a few nights in Naples at Atelier Ines Arts & Suites because, quite honestly, why not? I had never been before and my curiosity got the best of me. I surely never meant to be enchanted by the Southern Italian port city that rests next to Mount Vesuvius (the active volcano infamous for dismantling Pompeii). Yet there I was roaming its gorgeous cobbled streets, and here I am waxing poetic.
Naples has an undeniable charm to it; one reminiscent of a family gathering at a large holiday. The Neapolitans I came across were brutally honest, dangerously witty, and extremely caring. "You cannot just order an espresso, it makes no sense!" a small cafe owner exclaims after a long day spent exploring the gorgeous treasures and structures of the city. "Get a cannoli or a croissant too. Come on." A bit aggressive for a dainty American used to overly-nice customer service, but thank god I agreed. The chocolate-stuffed croissant I paired with my bitter espresso tasted like nothing short of heaven.
"You come to Naples for an authentic experience," Ines Sellami, a Tunisian jewelry designer and partial owner of Atelier Ines Arts & Suites, tells me over another endless plate of pastries. "When I first moved here, I immediately knew that it was something special. There is a realness here that is unique to the city, and you know that people care about one another. You get all sorts of people from all walks of life that look to make a life here. Neapolitans show their love by not what they say, but what they do for you."
If you're thinking of booking a trip yourself, find my guide to exploring the city, below.
Where to Stay
Atelier Ines Arts & Suites
Photos: Courtesy of Isiah Magsino
When it comes to accommodations, my prerequisite is not always, "How fast can I get room service? But more so, "How unique is this stay?" I like to stay in places that offer a rare experience, which is why Atelier Ines Arts & Suites is ideal. And, as an art lover, this hidden gem certainly made me feel at home.
Their story goes like this: The bed and breakfast is owned by the duo Ines Sellami and Vincenzo Oste. The idyllic boutique hotel was originally constructed by Annibale Oste's (the renowned artist, sculptor, and poet) grandfather in 1947. Since then, the space has always been dedicated to art, craftsmen, and sculptors. Now, Vincenzo, Annibale's son continues this legacy as an esteemed jewel designer and artist whose work appears in the renowned Dilmos gallery. Only in 2017 did the two decide to open their home and studio space to travelers. They now host artists, writers, and sculptors who are able to use the studio to their liking.
Naturally, the hotel is a treasure trove of gorgeous art and design. The owners craft every piece of decor. That includes the door handles, coffee tables, mirrors, shower racks—nearly everything in the rooms. Descending, needle-like sculptures adorn the main hall, and triangular, canoe-tip sculptures spread through the property. (All designed and made by them, too.) For those looking for a visual treat, Ines and Vincenzo are waiting with open arms.
What to Do
Visit an Art Exhibition
Photos: Courtesy of Isiah Magsino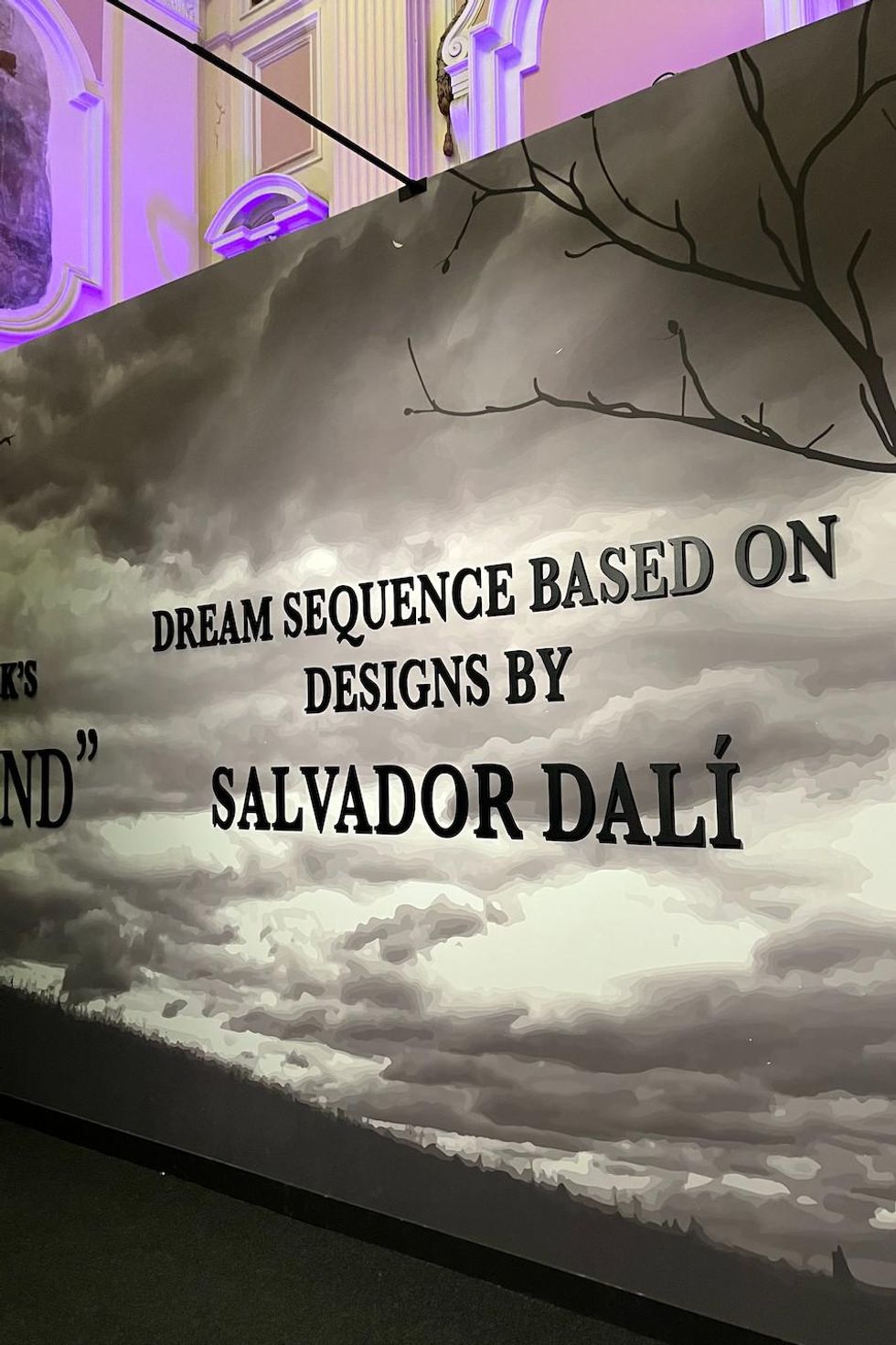 Whether you're interested in the fact that this is the first church in Naples dedicated to the cult of the Virgin, or keen to experience the sheer beauty of the building itself, the Basilica of Santa Maria Maggiore in Pietrasanta is a must-see. I stumbled upon the church, again, by chance. To my delight, the exhibition "A Surrealist Thrill," dedicated to Salvador Dali and Alfred Hitchcock, was on display at the time. I love surrealism and Dali's work with Elsa Schiaparelli, so this exhibition was nothing short of a treat.
Be Touched by Divine Beauty at the Duomo di Napoli
Photos: Courtesy of Isiah Magsino
In Italy, the Duomo refers to the central cathedral of the city, and the beauty of the one in Naples strikes deeply those who step foot inside. The space is grand, of course, with neo-gothic and gothic interiors and halls, bronze railings, and grand altars. I was most struck by the artwork found on the ceilings of the Duomo. "Assumption" by Pietro Perugino and canvasses by Luca Giordano are among the few found. It's the type of beauty to make anyone a bit teary-eyed—whether you're religious or not.
Roam the Streets Throughout Via San Gregorio Armeno
Photos: Courtesy of Isiah Magsino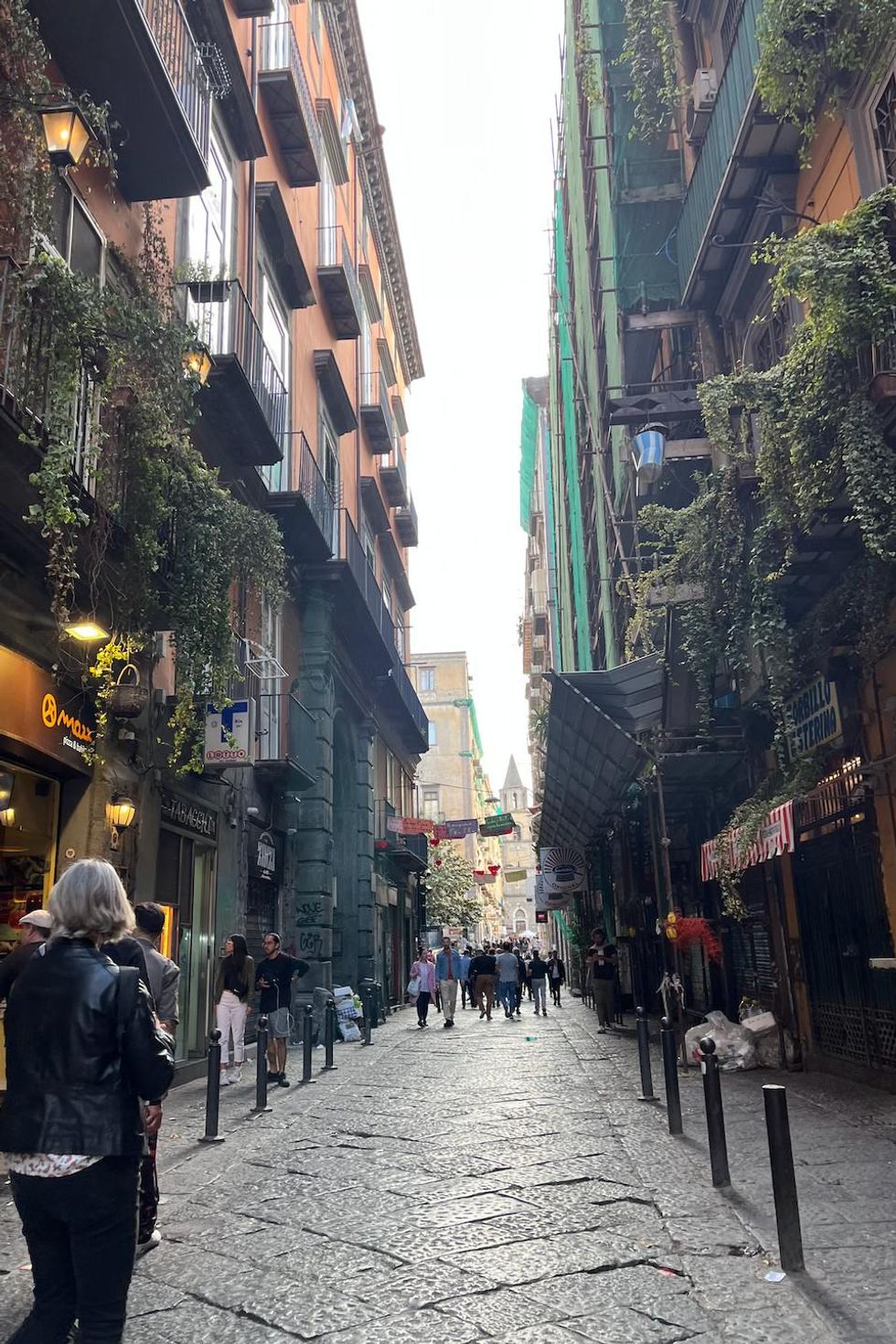 I'm not a type-A traveler. Itineraries irritate me more than they entice me. So I thoroughly enjoyed roaming the cobblestones streets without a plan as every turn revealed a new surprise. Walking down Via San Gregorio Armeno is a must. In the heart of an ancient area in Naples, the small streets and winding lanes take you through an exciting journey filled with shops of all sorts. They literally sell everything—dolls, home accessories, and tokens of the glorified pepper (a national symbol of good luck).
Where to Eat & Drink
Lombardi 1892
Photo: Courtesy of Isiah Magsino
I was never big on pizza or pasta until I experienced both at Lombardi and it's quite sad to think that every pizza or pasta dish I'll have afterward will only pale in comparison. The pizza I ordered here hit a fine spot between soft and crisp, was flavorful without being overpowering, and was obviously fresh. My dinner partner and I insisted on no desserts, but they brought out a chocolate cake that neither of us could resist.
Spazio Nea
After one of my dinners at a time when I'd usually climb into bed, I asked myself, how tired am I? And how often am I in Naples? I headed to Spazio Nea for a final drink recommended by my wonderful host. Spazio Nea is part art gallery, part bar with an outdoor courtyard. Alone, I had a crisp red wine under a Neapolitan night sky. It all felt cinematic: Italian words ringing in my ears from those nearby as a crisp breeze flowed within the ancient courtyard.
Shop Naples Packing Essentials:
Canfora
Loewe
Everlane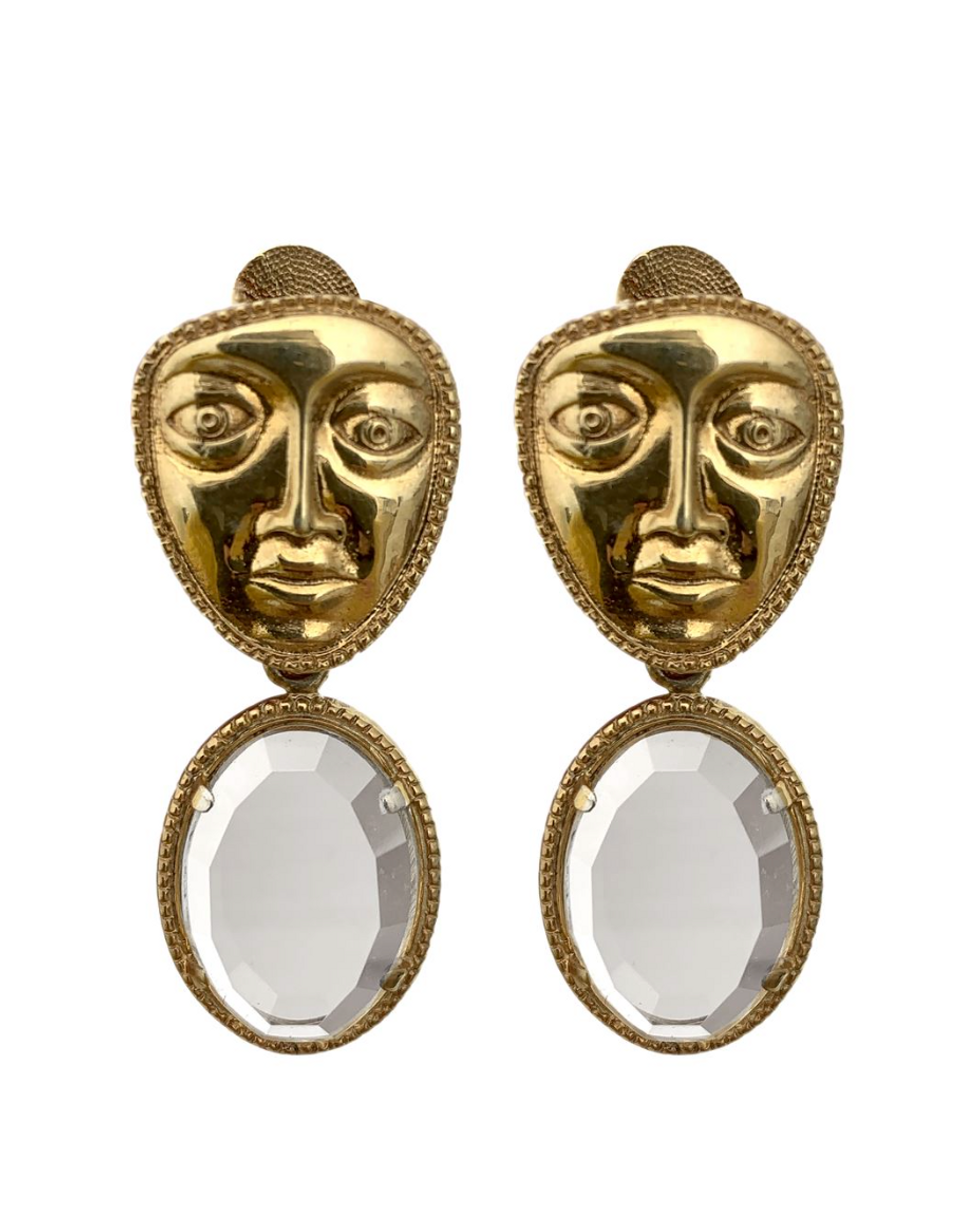 Gunia
Cos