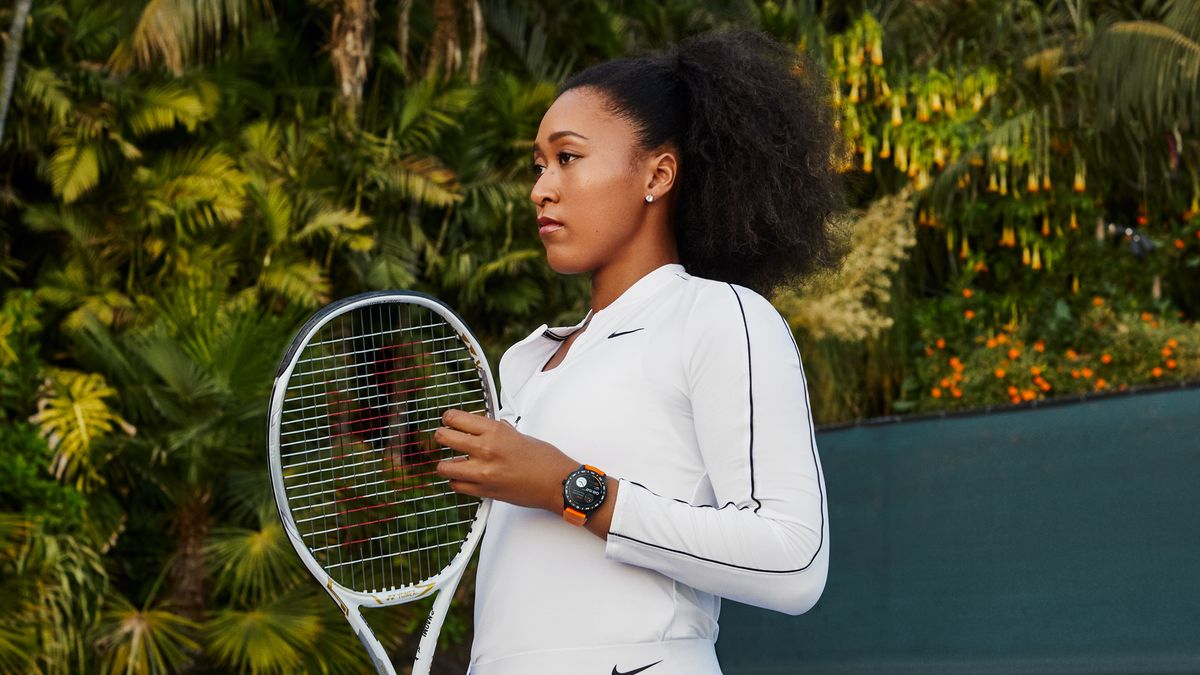 Celebrity
What style means to her.
Naomi Osaka is undoubtedly one of the greatest female athletes of our generation. At just 23 years old, Osaka has been ranked number one by the Women's Tennis Association, has won three—yes,
three
—Grand Slams, and is the reigning champion at the US Open. While her swift success and unbelievable achievements on the court have been exhilarating to watch, Osaka's life off the court is just as inspiring. Osaka is someone who grew up with the goal to play tennis on a global scale, but her recognition has also given her a powerful platform. "I've learned over this past year that I have a platform and a voice, and I want to speak about what I've experienced and what I think," Osaka reveals. "If you scroll through my Instagram, you'll see a lot of outfits, pretty pictures, or things that just look good because that's what I love. I'm just someone who wants to learn as much as she can, use her voice, and share."
So who
is
Osaka off the court? We sat down with the athlete, in light of her newly announced partnership with luxury watch brand
Tag Heuer
as the brand's latest global ambassador, to chat about her personal style, wellness rituals, and insights she's carrying into the new year. From using fashion as a mechanism to express herself through bold, bright colors as a contrast to her monochromatic black tennis looks and fusing her cultural background into her style to revealing remedies that help keep her balanced, Osaka's passions extend beyond the tennis court. Ahead, discover how she continues to pave her way in the world—on her own terms—through her unique approach to style and forward-thinking, fresh mindset on life.
---
How do fashion and personal style play a role in your life—what does it mean to you?

"On and off the court, fashion plays a really big role. To me, it's another way to express one's individuality. It's empowering that everyone can dress differently and make real statements based on what they are wearing. That's probably why I like wearing pieces that no one else can have. I love going to boutiques and finding something completely unique and unexpected. Off the court, I like to wear bright colors and add in a little bit of an oversized, more relaxed street-style look."

Where does your passion for style and design come from?

"It's something that I've had since I was a kid. When I was little, my sister and I used to draw on our really long road trips. I'm very grateful for all the opportunities I've had and the chance to learn from all the people I've met, they've really inspired me and fueled my creativity over the years."

What inspires your style?

"I like to pull from elements of my cultural background, so clothing that is unique by Haitian designers, as well as items that include a nod to Japan and anime."


What's the last fashion item you bought?

"My last fashion splurge was a new bag from Louis Vuitton."

What's your current go-to piece in your wardrobe?

"The black hoodie from my 2020 Nike collection is always a go-to staple."

Considering your recent partnership, what do you look for in a watch?

"I'm passionate about style and fashion, so I want my watch to match my outfit and just look really good in general. I love just looking at a watch and being inspired by it for my whole outfit. In that sense, I like statement pieces, but also more versatile and neutral ones, so I'm quite easy to please. Tag Heuer and I actually have a lot in common—high precision, high performance—but I really relate to being innovative and forward-thinking. For me, that means being curious and getting out of your comfort zone. I don't want to be someone that just goes with the flow and doesn't really think for herself. It's key to have your own beliefs and draw from your own experiences. As tennis players, we're lucky because we get to travel the world and experience so many different cultures. That gives you a really broad mindset, which is essential to keep growing."

What trends are you gravitating toward this year?

"This year I am really loving bold, strong, colorful looks. In the past so much of what I used to wear was black, and this year it's been fun adding color to the mix."


How do you deal with pressure?
"I want to say well, but sometimes I battle myself with that. I'd say I'm tougher on myself than sensitive to the outside noise. There are obviously a lot of expectations on me, but I'm probably not the only one feeling that pressure. And it may be a bit different from what my opponent is feeling. There is no way a person can walk onto a court and not feel anything, but you learn to embrace it." When it comes to balancing the pressure, Osaka relies on music to uplift her spirits. "Though I don't really have particular music that I like to play before a game, I always listen to upbeat songs," she mentions.
"Now it's officially official, happy to say I am now a brand ambassador for
Tag Heuer
. You may know this, but one of Tag Heuer's phrases that I remember being inspired by for the longest is 'Don't crack under pressure.' I've managed to convince myself that if I repeat that phrase in my head a lot during my matches and in high-pressure situations, everything will work out fine, lol."
What does off-season preparation look like?
"Physically, I prepare mostly in the off-season. During these trainings, the body is on autopilot, so I don't really dwell on it much. Mentally, it's a bit more challenging. Tennis is full of ups and downs and I feel like I learn from every match. The tough ones are valuable experiences that will help me out in the end. Going into Slam finals is definitely the worst. You can't really sleep at night and you tend to overthink everything until the last minute. When that happens, I usually call my family and they calm me down. Then I go onto the court and hope for the best."
What are some wellness rituals you're practicing in 2021?
"It hasn't changed from years past, to be honest. I always like to ensure I am hydrated before, during, and after training. I love making smoothies using veggies, fruit, and Body Armor lite coconut water. I am also a big fan of Sweetgreen bowls when I cannot cook at home."
Top photo: Courtesy of Tag Heuer
Want more stories like this?
Actress Javicia Leslie on Becoming Batwoman
Keke Palmer Shows Us How to Be a Little More Glowy
Master the No-Makeup Makeup Look with Camila Mendes