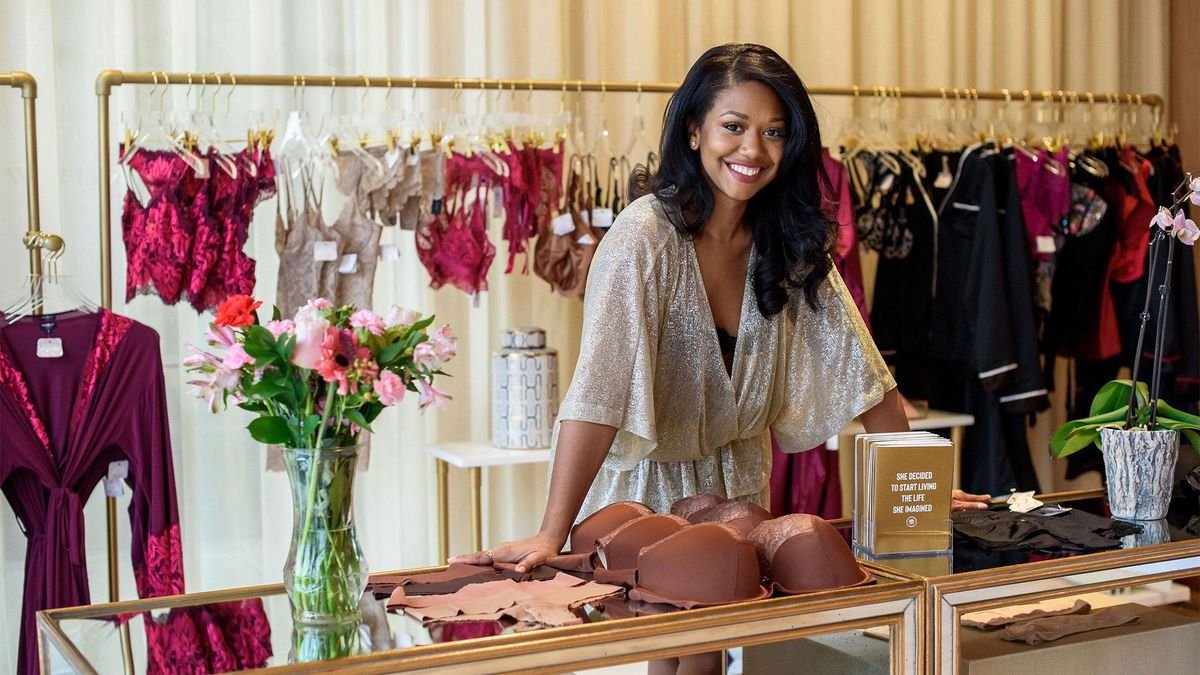 Fashion
Myya Is Making Bra Shopping Easy & Luxurious for Breast Cancer Survivors
Think of it as the "Warby Parker for boobs."
"My mission in life is not merely to survive, but to thrive." You may have seen this Maya Angelou quote before, but for Jasmine Jones, the words take on a very specific meaning in her work with survivors of breast cancer, most specifically her latest venture, Myya. Launched this week, Myya is aimed at bringing humanity and beauty back to the lingerie shopping experience for those who've been through the unthinkable.
Myya grew from Cherry Blossom Intimates, a Maryland-based boutique which Jones launched in 2018. It may look like a traditional lingerie store but this local gem also offers post-mastectomy fittings and bras in about 200 sizes, all covered by insurance. Just as so many other businesses pivoted due to the effects of the pandemic, it was during 2020 that Jones dreamt up Myya, an at-home, try-on service that makes shopping easy and accessible to survivors around the U.S.
"The main benefit of coming to us is we accept their insurance plans across the country, including Medicare and Medicaid," Jones says. As she describes, the Myya experience starts with customers providing their insurance information while it simultaneously sends a measuring tape to their home to begin the fitting process. "Then, they'll have an appointment with a certified mastectomy fitter on our secure private platform. They don't even need to take their top off. She'll guide them through a series of questions that relate to their lifestyle or their surgical experiences."
You can think of it as the "Warby Parker for boobs," Jones says, explaining the process further. "We send them a fit kit of items for them to comfortably try on at home and if they want to be fitted with a mastectomy fitter again, they can. Then, they send back what they don't love and pay for what they keep." Whenever survivors are eligible for new post-mastectomy bras, Myya sends them a new box of products they already love.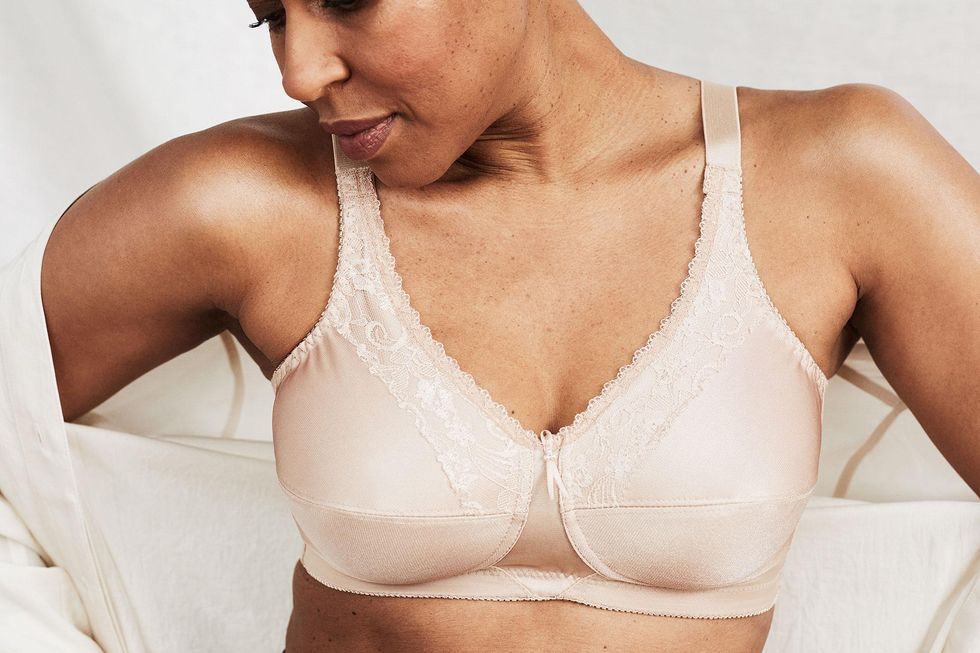 Seeing as 13 percent of women will be diagnosed with breast cancer in their lifetime, it may seem like a no-brainer concept to create such a seamless and personal service for these survivors. However, Jones's Myya is quite a game-changer and was born from a huge lack of options on the market, something she saw firsthand through her grandmother's battle with breast cancer. "I've gone into many different stores and I've asked them for products for my grandmother and I've been shown one bra and it goes up to a 38 band and a C or D cup. This isn't very helpful. These women are overlooked. That's how I know I'm onto something," she says.
As for the products themselves, Myya offers an entire suite of post-mastectomy essentials, including bras, recovery pillows, drain belts, as well as soothing robes and underwear in organic cotton that have been thoughtfully created. "I went to U Penn's School of Medicine's site and they had a list of products for breast cancer survivors they may need after surgery. I went down the list and I said 'How can we develop each and every one of these and make them special and chic?,'" Jones shares. "And if you haven't experienced breast cancer, you just want to support, you can purchase a robe or a scented candle and 13 percent of that purchase goes back to the National Breast Cancer Foundation."
Looking ahead, Jones says she'll be taking more of the services found in her brick-and-mortar store to the Myya audience, including the custom prosthetics that are offered in 36 custom skin tone colors and custom nipples. "One of the benefits that we offer inside the boutique is custom breast products that look and feel just like the breast that you lost to breast cancer," says Jones, whose business has been built inclusively at the forefront. "We'll soon be able to scale that nationwide next year."
For Jones, Myya and Cherry Blossom Intimates have grown beyond her mission to honor her grandmother — they are her life's work. "The thing that stands out to me most is women don't want to be reminded of their cancer diagnosis all the time. They survived it, it was traumatic, it was overwhelming, and they want to think about the future. And I think that should be more of the conversion: How are we thriving after the breast cancer experience? It's all about what's next for you."