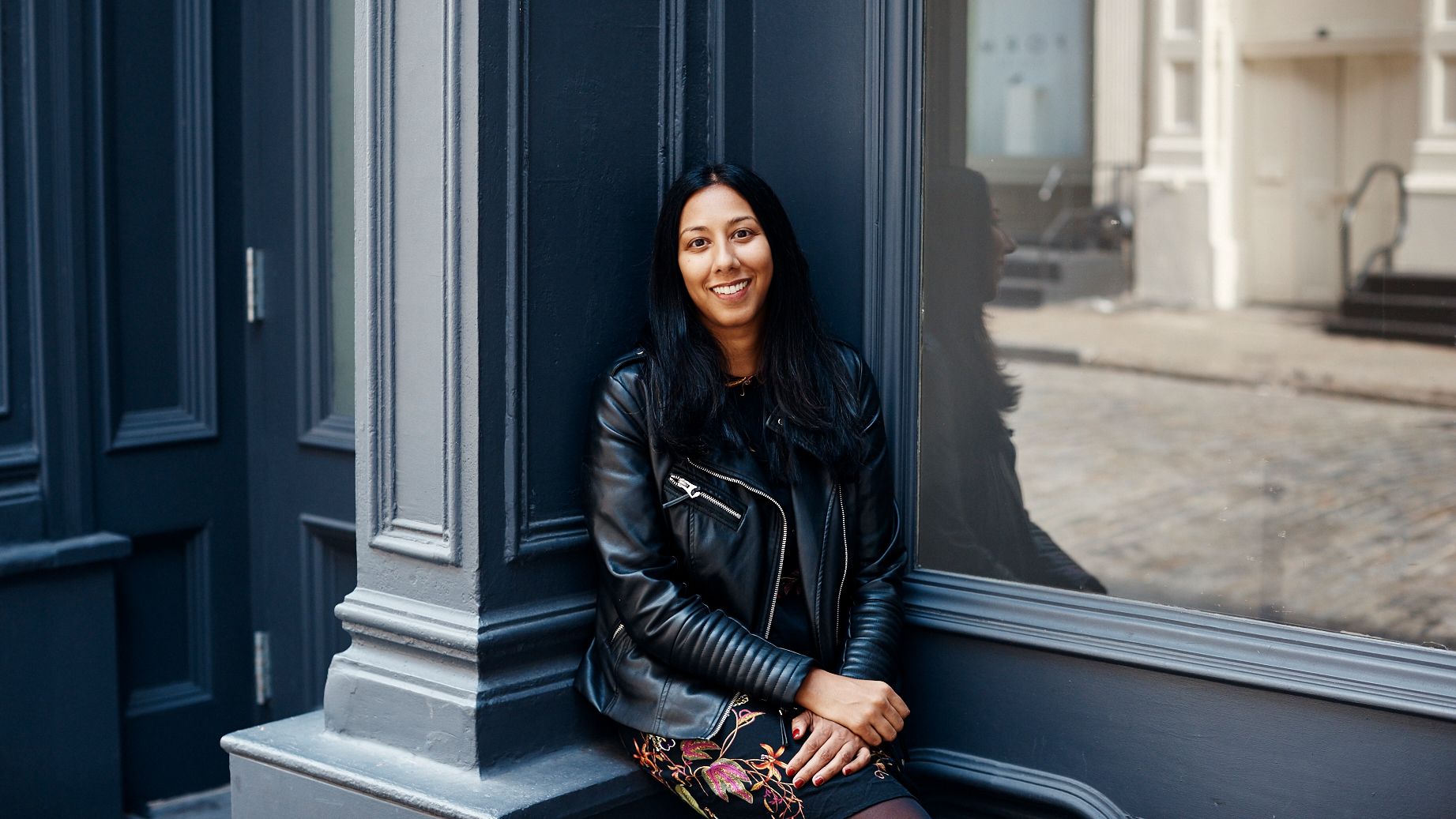 Culture
Countless treatments, tears, and procedures later, I'm learning to accept my new normal.
Weston Wells
Over the past few weeks, people across the globe have walked, donned pink ribbons, raised money, and participated in various other events and initiatives in honor of Breast Cancer Awareness Month. Despite all the progress that's been made in treating the disease, over 200,000 women are diagnosed each year in the U.S. alone, and it's estimated that one in eight women in the States will develop it in her lifetime. Reshma Gopaldas is one of those women. As Breast Cancer Awareness Month comes to a close, she shares her story with Coveteur.


---
---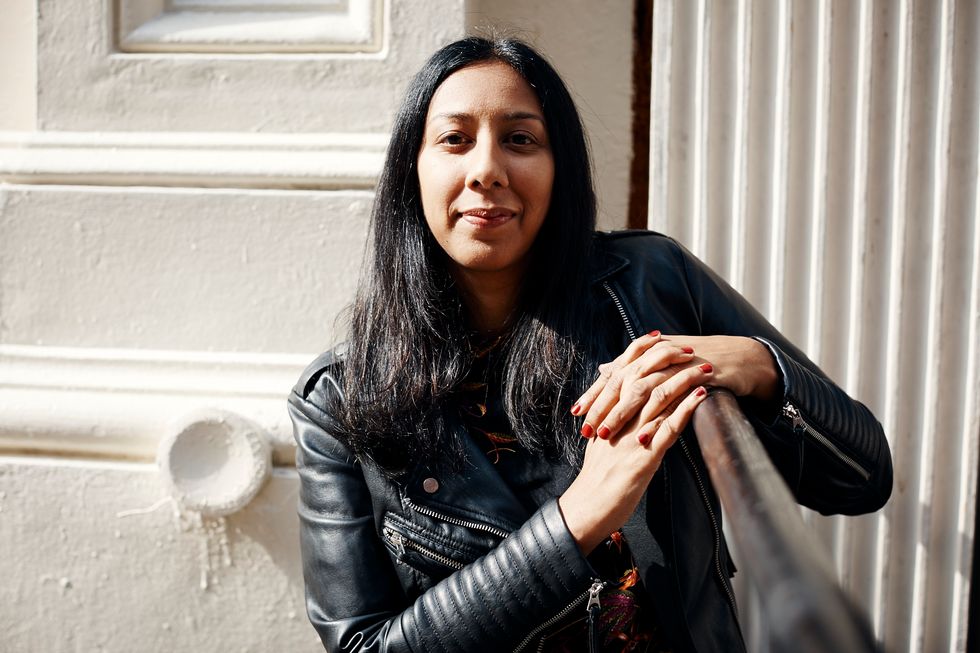 My aunt—my mother's sister—got breast cancer in 1998. My mother got it in 2010. My cousin—my aunt's daughter—got it in 2012. And I joined the worst club ever on March 4, 2014. I was 35, and it was two weeks before my 36th birthday. I was living in NYC and working at Planned Parenthood, where I headed video.

My aunt's cancer was HER2-positive, and she required chemotherapy and had 23 lymph nodes removed. My cousin's was triple-negative, the most aggressive type. When she was diagnosed, they caught it at stage one. The doctors said if they had discovered it a year later, it most likely would have been stage four. My mother's was hormone-based, like mine. Coincidentally, our tumors were on the same exact boob in the same exact place. Like mother, like daughter.

A question we always get is "Oh, you must be BRCA gene carriers?" None of us are. We've all had the gene testing done. Our family friend, Dr. Sunil Hingorani, said it doesn't mean there's not a gene link; it most likely means they haven't found the gene yet.


---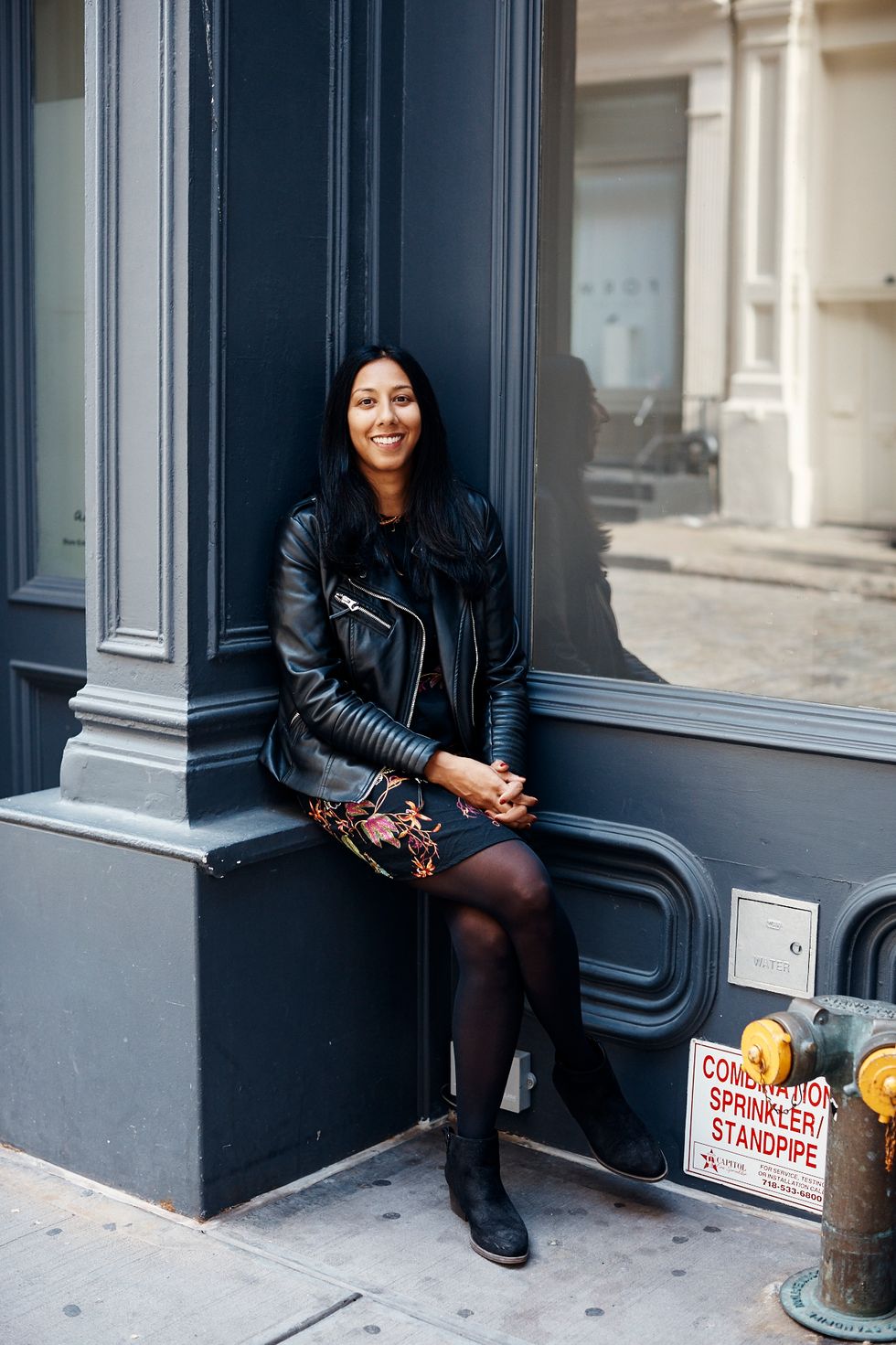 In 2012, when my cousin was diagnosed, my brother looked at me and said, "Your boobs are doomed." Everyone in my family wanted me to get a mammogram, but I was 33 at the time and didn't feel an urgency, so I put it off. I had my first mammogram in October 2013. The technician who administered it said, "Your breasts are very dense." I soon realized she wasn't calling my boobs stupid, but was trying to let me know that because my breast tissue was dense, I'd probably need another mammogram, called a spot mammogram, which I did, as well as an ultrasound.
They ended up finding something on my right boob. I had a stereotactic biopsy in November 2013. (A stereotactic biopsy is when they mamm your boobs while you have a biopsy
—
super fun procedure.) The biopsy came back totally clear. Weirdly enough, I developed a swelling on the right side in my underarm region, and they couldn't figure out what it was. It was pretty painful, so they decided to send me in for an MRI to see what was going on. On the MRI, they saw something on my left boob that had been missed on the mammograms and ultrasound. They scheduled a biopsy, and a week later, I was diagnosed—exactly four months after my first mammogram. The technician who did my first ultrasound told me she couldn't believe she missed it the first time. They're probably not supposed to say that, but I appreciated her honesty.
---
I was sitting in my office on an uneventful Tuesday when the phone rang, and my doctor said, "Hi, Reshma. I'm so sorry
—
it's cancer."
I'm not a very outwardly emotional person, but I burst into tears. I remember apologizing to the doctor for crying. I said, "I have no idea why I'm crying," which now seems sort of hilarious.
You're crying because you have cancer
. I don't really remember exactly what the doctor said after that, but I heard the words 
radiation
,
chemo
,
mastectomy
, which are intense words to take in in 30 seconds.
I called my mom first, and then messaged a few of my work friends who ran over to my office. I texted my other close friends. I didn't feel like talking to anyone; it was easier to type it.
Shock. We were all in shock.
---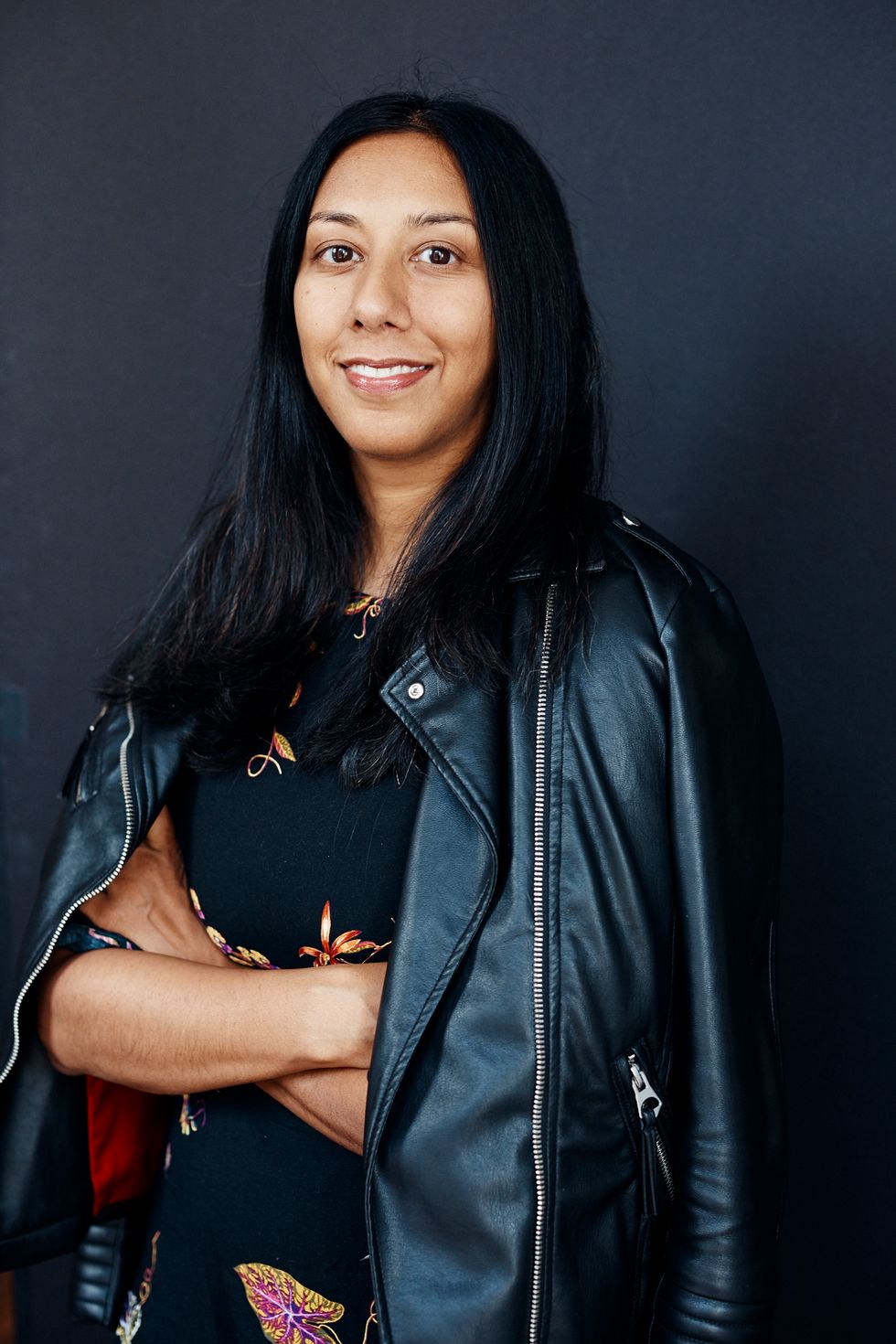 By the time I was diagnosed, my family was a full-blown boob army. That first call to my mom quickly led to my cousin calling her surgeon at Sloan Kettering. Everyone in the family learned about it pretty fast. If there are two things my family is really good at, they
'
re getting breast cancer, and not keeping information contained for more than a minute. My brother told my 93-year-old grandmother—who was my favorite person in the world—"Reshma has cancer, Nani, so you definitely can't die yet. Stay alive for a little longer." Thankfully, she obliged.
That night, three of my closest friends and my brother came to my apartment, and we had Chipotle. Everyone got their food, and my order wasn't right. I remember my friend saying, "Great, she has cancer
and
the wrong Chipotle order."
My other friends and acquaintances had varied reactions when I told them I had cancer. It ranged from "Oh shit, that sucks" to "Ooh, you can get a new rack!" (Hmmm… Kind of fond of the rack I have.) One friend sent me 32 cards in the mail. I thought I had gotten into Hogwarts.
I remember the day after I was diagnosed: I was going to work in a cab, and the first doctor called me to go over my options. She said, "Well, you most likely will need a lumpectomy, chemotherapy, and radiation; or you could skip all of that and just get a mastectomy." I got out of the cab, overwhelmed at having heard "just get a mastectomy."
Easy-peasy! Chop off your boobs!
As if that was a great option. I walked up to my regular coffee cart guy, and as he got my coffee and plain doughnut ready, he asked joyfully, "Hey! How is your day going?" And it hit me. I had cancer. So I said, "I have cancer." And then I burst into tears again.
Lol, omg—cancer Reshma cries in public at coffee carts. What kind of emotional monster have I become?
He didn't charge me for my doughnut or coffee, so there's that.
---
When you get diagnosed, you have so much info thrown at you, and you have to make major, major decisions. And the advice comes fast and furious. "Freeze your eggs..." "Maybe you need to try clean eating..." "Maybe you need to do this, or that…" Maybe you need to shut up. The best piece of advice came from my mom, when we were trying to figure out if I should freeze my eggs before my lumpectomy. She said, "Reshma, you're not in a relationship." (Weird time for her to point out that I was single.) But she went on to say, "Let's take this one step at a time. Get rid of the cancer first, then we'll figure everything else out."


---
A week after my diagnosis, I met with Dr. Alexandra Heerdt, the breast surgeon at Memorial Sloan Kettering. She had looked at all of my reports, and another area looked off, so I had to have a third biopsy. Luckily, that one came out clear. Dr. Heerdt explained that I needed a lumpectomy and said she absolutely did not recommend a mastectomy. On April 8, 2014, I had my lumpectomy, and they removed two or three lymph nodes to see if the cancer had spread.

Once we learned that it hadn't, and that it was hormone-based, I was relieved I didn't need chemotherapy. I ended up going through five weeks of radiation, which my friend Teal called Bonfire of the Vantitties. My boob turned black, so I had one brown boob and one very, very brown boob.

I developed a number of side effects as a result of my lymph nodes being removed. Every complication you could get, I got. Three days after my lumpectomy, when I was taking my first shower, I noticed something insane in my underarm by my lymph node scar. It was like a rope. I tried to move my arm, and a sharp pain hit me. So I decided to never move my arm again. I got something known as cording, which is when your nerves and muscles twist around each other into a rope (or cord) under your skin. It's extremely painful, and it took four months of physical therapy for my arm to be able to move without pain. It's also where I learned the term "new normal."

My physical therapist, Sarah Todd, was probably the single most important person in my life at the time outside of family and friends. In one session, she had another therapist, Melody, join us, and I remember asking them, "Will my arm ever feel normal?" When the pain subsided, it felt like there was always something pulling in my underarm. Melody said, "You have a new normal now," which I didn't really love hearing, but she was right.


---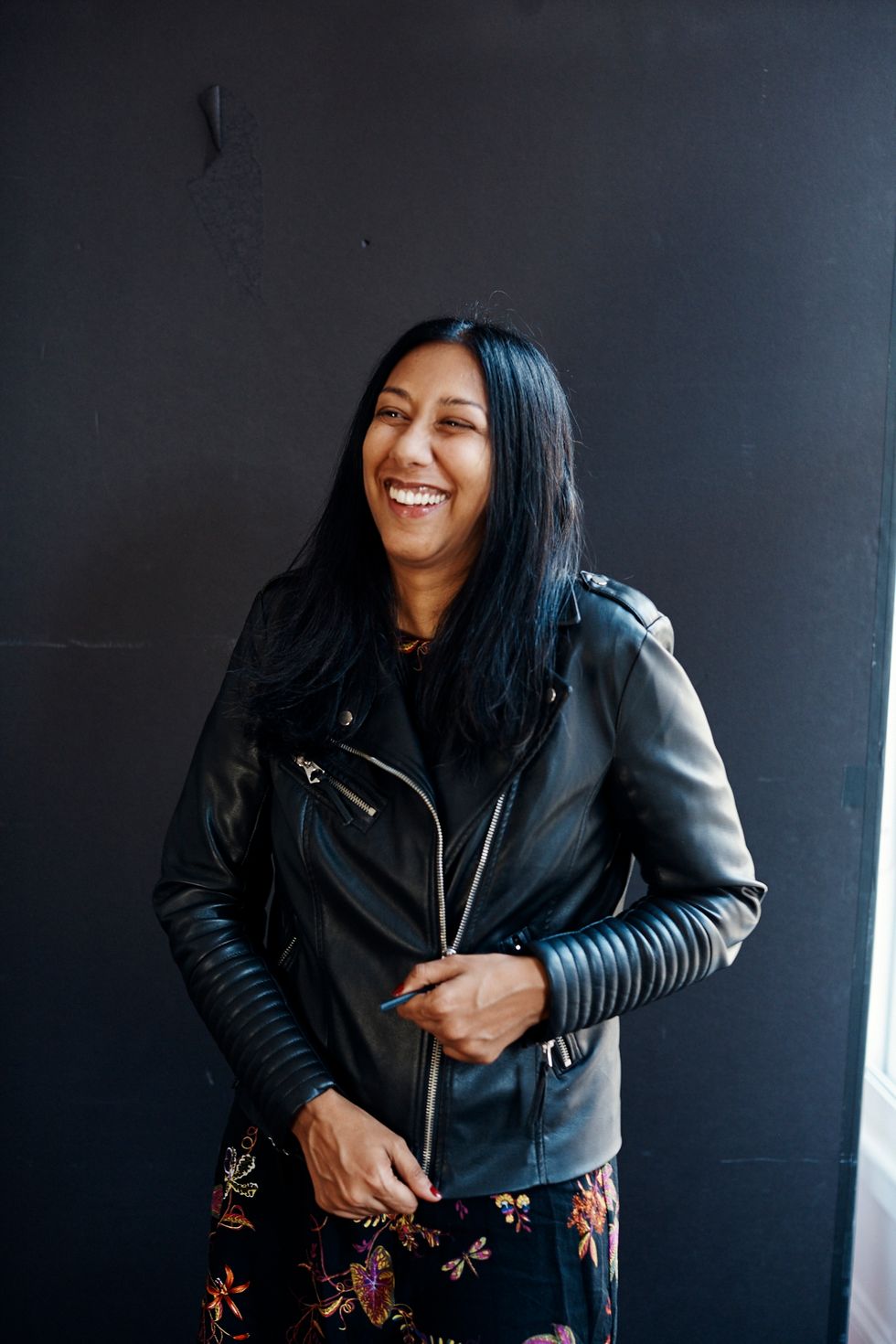 After radiation finished, I was told I'd need to be on hormone therapy, which was most likely taking a pill, Tamoxifen, every day for the next five years. In my first oncology appointment, Dr. José Baselga said, "Good news: Your oncotype is low." (That's a number they calculate based on a lot of science stuff, which tells you what your chance of recurrence is.) "What about pregnancy?" I asked. "You can't get pregnant," he said. That was sort of the most devastating line to hear early on. He continued, "Pregnancy is like a hormone storm for your body. You've gotten this very young, so if your cancer comes back, we have a problem, a serious problem."

My mom, my brother, Dr. Baselga, and Dr. Baselga's fellow were all in the room, and it was just silent. I had tears rolling down my face. I did the math: I was 36, and they were recommending Tamoxifen for five to 10 years. The soonest I could get pregnant would be at 41, and I knew that could be difficult. All I heard that day was that I couldn't have children, and it was devastating. Our family friend was visiting, and had come with us to the appointment. She was in the waiting room and had brought her digital camera with her. She wanted to get pictures of all of us for her son. I guess she didn't notice the tears streaming down my face throughout lunch, because she kept taking pictures. My brother said quietly to me, "At least the worst day of your life is being documented."

Dr. Baselga explained to me that ovarian shutdown was another option. The side effects were thinning hair, loss of libido, and joint pain. In my mind I could see my new Tinder profile writing itself: "Bald, no libido, loves Bengay." Nuh-uh.

My second-opinion doctor, Dr. Rachel Freedman at Dana Farber, told me a few things that helped make my decision easier. I went with Tamoxifen.


---
Breast cancer changed my life in ways I couldn't have imagined. I spent the better part of two years taking my top off in front of large groups of doctors. I've had three biopsies, countless MRIs, ultrasounds, and mammograms. I get blood tests every three months.

Melody was right, it was a "new normal." And things haven't ever been the same. I can't wear regular bras anymore; I have joint pain all the time—basically I have all the fun symptoms of menopause except the one that most would want, because I still get my period (which I'm really thankful for, because a lot of people who are on Tamoxifen don't). I developed lymphedema in my left boob, and now must fly with a compression vest and arm sleeve to make sure it doesn't get worse. It won't ever go away. It's a chronic condition. A compression vest is like a straight jacket with arm holes. And it always gets me an extra awkward pat-down at airport security.


---
Not one of my doctors has ever used the word remission. It doesn't mean I'm not in it, but I've never been told "You're in remission." I am cancer-free (knock on wood), but every time I have a mammogram or MRI, I feel a large amount of anxiety and fear, then relief when it's clear. But the fear is always there. What if it comes back? I can still hear my oncologist saying, "If this comes back, we have a problem."


---
About two months ago, I learned they want me to stay on Tamoxifen for ten years. I wasn't surprised, but it sucks. Which means I'll be on this until I'm 47 years old. So I'll be going from fake menopause to real menopause. My doctor also had me talk to a fertility specialist, who said my chances of having a biological child are very slim. As all of my friends are having kids, it's definitely a hard truth to adjust to. I think it's why four years ago I was so sad that day in Dr. Baselga's office. I knew on that day.
In May I had my four-year MRI, and it was clear. Next month I'll have my four-and-a-half-year mammogram. So between the annual MRI and mammograms, and the daily Tamoxifen, my health is monitored pretty closely. In spite of all the complications and disappointments, I still feel pretty lucky. I'm surrounded by great doctors, physical therapists, family, friends, and boob jokes for years to come. Plus, once in a while I can play the cancer card. Funnily enough, my brother used the cancer card first, to get out of going to a dinner. "Hey, guys, I can't come to dinner, my sister has cancer." I feel like he maybe played that card too soon.
Want more stories like this?
7 Health Products to Make it Through Fall
What to Ask Your Doctor in Your 30s
For Real: Don't Skip Breakfast