More Is More in Designer Maye Ruiz's San Miguel de Allende Home
There's no shortage of vibrant colors and gorgeous ceramics.
Interiors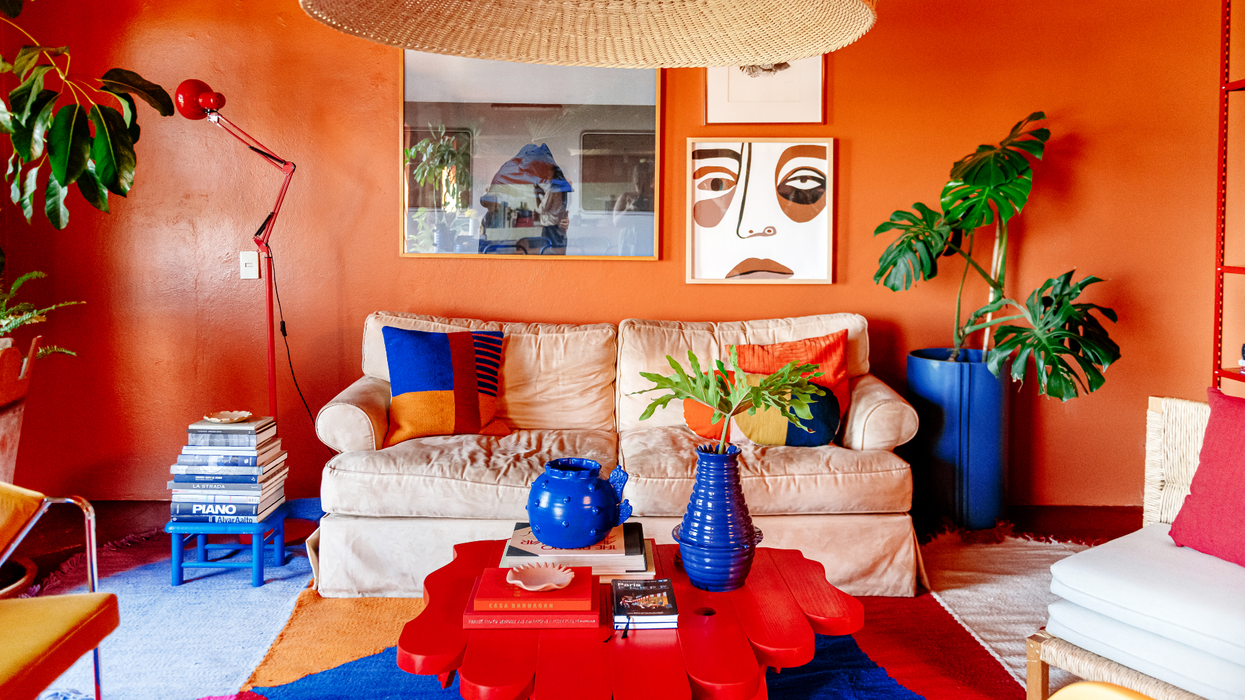 Photo: Katelyn Perry
We're all well-versed in minimalist interiors—read: calming neutrals and clean lines—which are undoubtedly pleasing to the eye, but always leave me with questions: Where are the family photos? Does everything that comes into the house have to match the aesthetic? And, most importantly, what happens if you spill?
A recent visit to San Miguel de Allende swiftly reminded me that color is not, in fact, dead—regardless of what the interior trends on my social media feeds seem to be telling me. Buildings are bursting with yellows and reds, passersby are sporting vivid hues, and the city as a whole seems to have been doused in an overall colorful energy. It's no surprise, then, that interior designer Maye Ruiz's extravagant use of color has led her to become the "design darling" of Mexico.
While Ruiz has done numerous projects around the country as well as the city of San Miguel itself (boutique hotel Casa Hoyos is worth a visit for her design job alone), her personal home is the true mecca for color fiends and a lesson in color theory. Stepping off the street and into Ruiz's world of color is a reminder that personal spaces should be just that: personal. You can feel her presence in every corner. An orangey warmth instantly washes over you as you walk through the door. Thriving house plants, shelves curated with art books and knick knacks, bubblegum pink bowls overflowing with equally vivid citruses—there's no shortage of things to look at, and the eclectic energy is as inviting as it is intriguing.
Ruiz has become so closely associated with bold colors that she's become the point person for many looking to increase the saturation in their own homes. She's consulted on Mexico's "colors of the year," as well as collaborated with national paint companies to develop their palettes. "After my experience with color, I can never live in a white house. Never again," Ruiz says. And after a peek inside her home, ahead, it's easy to see why.