Behind the Lens of Vanity Fair's Oscars Portrait Photographer
Our style editor sat for a portrait with the famed photographer then gabbed about Billy Murray over a glass of tequila.
Living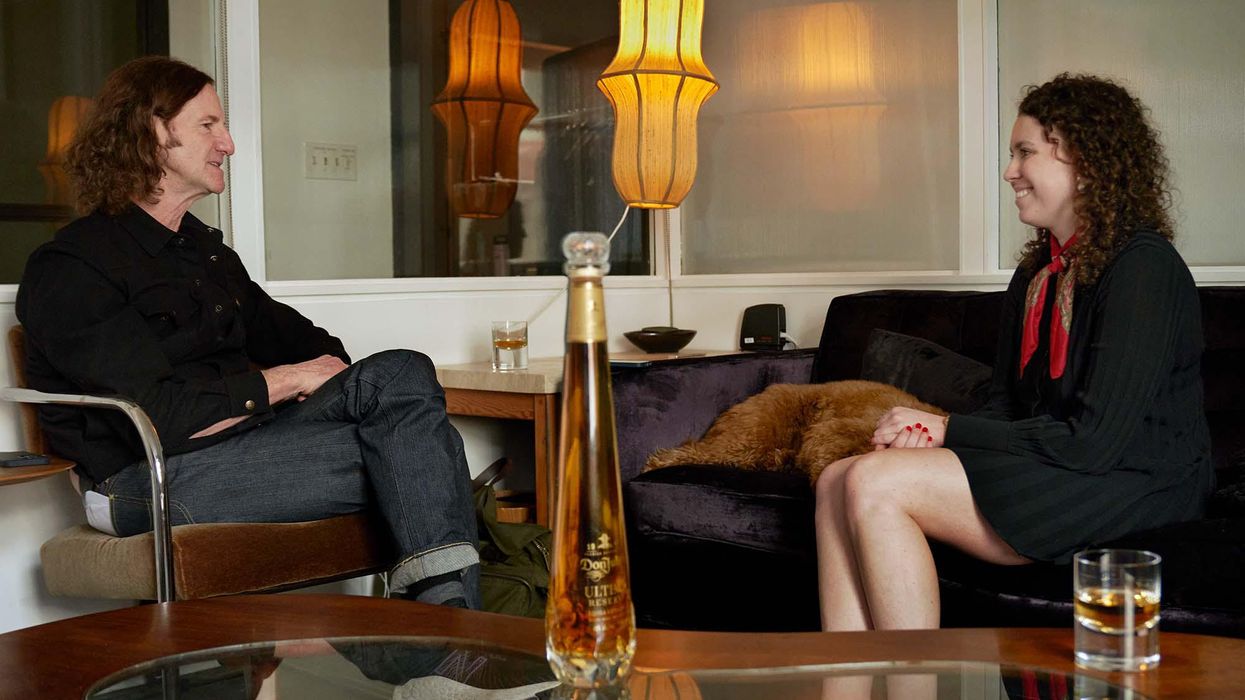 Photo: Courtesy of Mark Seliger
This Sunday, Hollywood's brightest stars will assemble for the 94th annual Academy Awards to celebrate this year's triumphs in film. After the winners are announced and viewers shut off their TVs for the night, everyone from Benedict Cumberpatch to Kristen Stewart will make their way to the legendary Vanity Fair after party where photographer Mark Seliger will be waiting in his "photo booth."
"I call it the glorified photo booth," Seliger says, referring to the 15' x 30" portable studio he and set designer Thomas Thernauer conceptualize each year for the event. There, roughly 100 actors will funnel in throughout the night to sit for a portrait. Somehow in the five to 25 frames shot in about three minutes, Seliger must find a way to make each photo different from the last.
One by one, Hollywood's elite enter in glittering gowns and sharp tuxedos. Seliger will then direct them where to go, how to pose, and what to do. "How do we get away from the high school yearbook picture?" he posits of the dilemma he strives to avoid. Seliger spends the week leading up to the event researching pose references, then combs through his own body of work and photos that have spoken to him in the past to create a mental playbook. In the moment, lighting is everything. Seliger and his crew rig an artificial setup with multiple light sources they can alter moment-of to create vignettes in their tiny photo studio. After that, "I think it's just instinctual."
Photo: Courtesy of Mark Seliger
Seliger's subjects are no stranger to the camera and often assuage his responsibilities. Bill Murray once walked in with a cocktail, which he promptly emptied, then pressed to the wall as if he was listening for something scandalous in the next room. "And that was the shot," says Seliger, walking back from the wall of his studio after pantomiming the fond memory. He then recalls a hilarious moment with Andrew Garfield.
"I remember when Andrew Garfield came in one time and we were just finishing up with a group of amazing supermodels," Seliger continues, harboring laughter in the set of his jaw. "All of a sudden I was like, 'Hey Andrew, take a picture with them.' It was the funniest picture because you had like a dozen amazing nine-foot Amazonians circling him and he had the biggest smile on his face. He was like a kid in a candy store."
Comfort plays a huge part in getting the perfect shot. If Seliger can get the star to relax, they might crack the smile he's been waiting for. "Sometimes I call people Pooky. Pooky is a good one," he laughs. "They sent in Mr. DeNiro and I go, 'Look Pooky, give it to me right now. I need the love."
Though Seliger typically treats the night like one of his usual editorial photoshoots, the Oscars after party photos are more documentarian in nature. "We're always asking people for something," he says of the pointed creative direction photographers routinely heap upon their subjects. "The people come here [and they know] it's never going to be like this again. There's no hair and makeup, no styling, there's no real agenda besides just to have a moment," says Seliger. "It's keeping a record of the time."
Emotions run high as some of his subjects may have just reached the pinnacle of their career before they sit down for a portrait. Referring to Lady Gaga in 2019, Seliger recounts, "I've never seen a bigger smile." Though Gaga is normally very involved in the photo process, that night she sat in her joy waiting for instruction. "I just said, 'Go sit up there,' and she is melting with happiness," he says. "It was wonderful."
Sometimes he captures spouses or close friends together. In 2018, Seliger took a group shot of the who's who of Black Hollywood. In a touching mix of regality and camaraderie, power practically oozes from the image.
This will be Seliger's ninth year taking portraits after a brief hiatus in 2021 due to COVID-19. After the success of a similar setup conceptualized with the late Franca Sozzani of Italian Vogue at a Valentino anniversary party in 2013, the photographer brought the concept to Graydon Carter at Vanity Fair in 2014 for the brand's newly-minted Instagram. And it worked. That night, the first round of photos went live on Instagram and by morning, not only did the magazine's account explode, but Seliger says his own jumped from around 4,000 followers to 10 times as many.
Seliger nostalgically recounted these career highlights with me in his New York studio, where we fittingly sipped Don Julio's Ultima Reserva—a special 36-month aged luxury Extra-Añejo tequila and the final agave harvest planted by Don Julio González and his family in 2006—on the rocks from sleek glass tumblers (the brand is also a sponsor of the
VF
after party) at 2 p.m. on a Friday. Then, it was time for my own portrait experience—something I had been anxiously anticipating all week.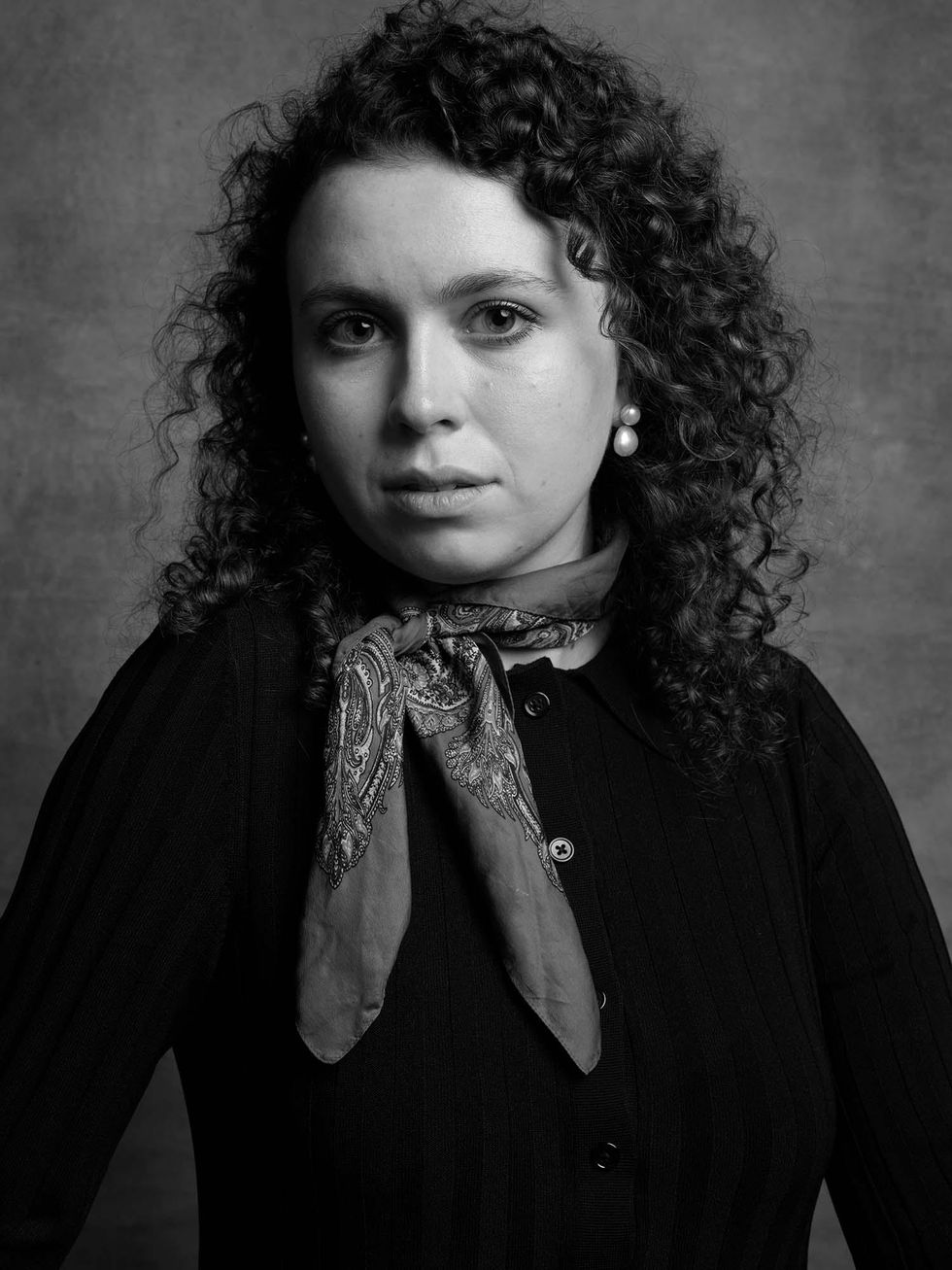 Photo: Courtesy of Mark Seliger
Though we were in his New York studio in lieu of the L.A. set, I imagine it felt similar. Before I arrived, the portrait vignette was already in place and the lighting was set. Seliger's crew adjusted everything slightly according to my height, then he described exactly where he wanted me: both hands placed on an angled table in front of me, one shoulder slightly cocked in front.
As the camera clicked, Seliger gave me subtle directions. "Turn your head to the right," "chin down slightly," "drop your shoulder." It was hard not to queue the mental slide show of those who have previously sat in front of this very lens—Renee Zellweger, Michael B Jordan, Hailey Bieber—but the lights were so bright it felt like it was just the two of us in the room.
The whole thing was over seemingly seconds after it started. While my heart fluttered, Seliger remained cool, calm, and collected. That's how he always feels when he's absorbed in his work. "[I] just psych [my]self up for a couple days before [I] go into it. When you're there, there's a lot of adrenaline, you don't even know where the time goes."


The 94th annual Academy Awards will premiere on March 27, 2022 at 8 p.m. on ABC. Visit Vanity Fair's website along with the Instagrams of both Seliger and the magazine to see what portraits the photographer captures in 2022.