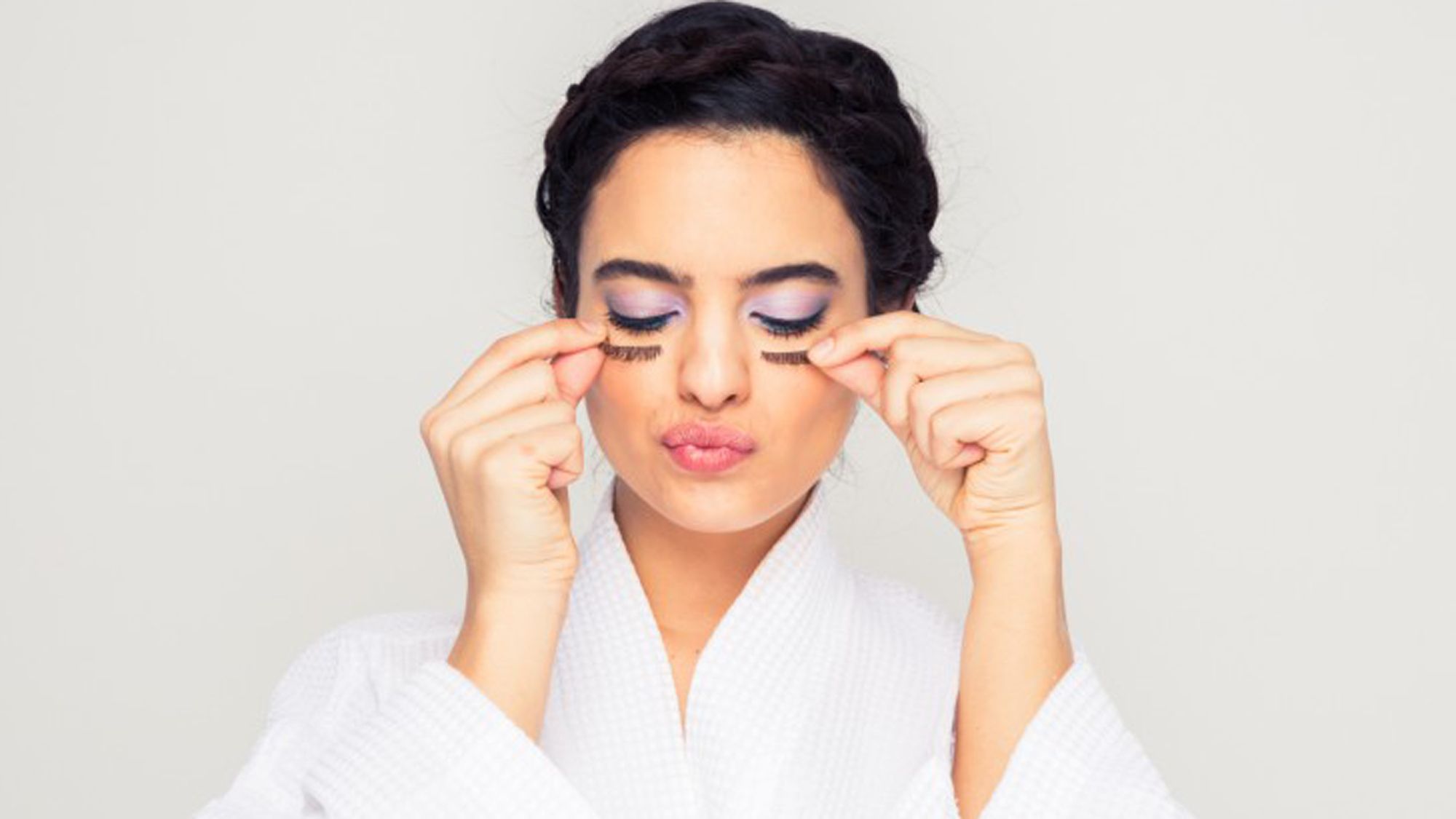 Makeup
Makeup artist Kelli J. Bartlett on the latest beauty trends for the modern bride.
Renée Rodenkirchen
The idea of the blushing bride is, in our opinion, terribly outdated at this point. It's 2019, folks—there's no right or wrong way for a woman to walk down the aisle anymore, which means that if you want to forgo the blush altogether, or ramp up your contour until your great-uncle in the last row can spot your cheekbones, then more power to you. But what if you don't even know where to begin when deciding on a makeup look for your wedding day? It's true that these photos can and likely will last *forever*, so the pressure to appear as the absolute best version of yourself is, in a word,
high
.
No need to freak out, though—we tracked down one of the top makeup artists in the business,
Kelli J. Barlett
of
GlamSquad
, who also happens to be a pro at making brides look like total knockouts on their big day. "There's this idea that there's only one way to wear your bridal makeup, and that's just simply not true," she explains during our chat. "You end up seeing the same intense smoky eyes over and over again. While that is something people like to see, there's other stuff going on that's much more interesting and much more customized." So with the whole wide world of beauty options before you, we had her help us narrow it down a bit.
Check out everything she had to say about the top beauty trends in the bridal industry, plus her go-to recommendations for a mascara that lasts from the ceremony to the dance floor without smudging, and a kiss-proof
red lipstick
.
---
What factors go into deciding what type of makeup is right for a bride?

According to Bartlett, the atmosphere of the wedding itself is almost more important than what time of year you're getting married and very much dictates the final look. "A cute outdoor Brooklyn wedding in a garden at 11:00 AM is very different from the Plaza Hotel at 7:00 PM in candlelight." In terms of the season, time of day, and indoor versus outdoor, one type of ceremony may call for more dramatic makeup than the other.

Then there's the dress—correction, the *white* dress, which can drain all the color out of the wearer if she's not careful. Barlett explains that she prefers to hold a makeup trial a bit closer to the date, even if a bride wants to check it off her to-do list early. "The fact of the matter is, your face, your weight, your skin tone, and even your skin texture changes so much throughout the year that I think you really do have to set your bride up for success by meeting her as close to the season as possible with both of you feeling comfortable."

Finally, you need to consider the photo factor. Thanks to camera phones, everybody at a wedding is a photographer of sorts, which means your makeup needs to translate across every type of medium. "It's important to have the makeup artist begin to see your face—at a trial, a bridal shower—and see how it's going to be in that moment, and then, with a very skilled eye, begin to apply only what is necessary [product wise] in order to look good through all of those lenses."

If you're still not sure which artist to pick, is there anything else to look for to help make a decision?

Aside from combing through a makeup artist's portfolio, Barlett recommends looking for a veteran of the fashion world. "When a bride wants to have that barely-there, minimal look—which is some of the hardest makeup that you can do—I would definitely say pick somebody who has a lot of editorial experience, a lot of runway experience, even, because we know how to create those types of looks while still making sure that they look good in different situations and lights. We know how to play with intensity—of color and of coverage—in a different way than I think a lot of other traditional makeup artists." So if you find an editorial makeup artist who you really admire but aren't sure if they work with brides, never be afraid to reach out and ask.
Do you recommend brides bring photo references to their makeup trial?
Close those apps and step away from your phone, because Pinterest and Instagram are not your friends in this area. "As much as I love both of those mediums for artistic inspiration, they're so often very far removed from what real makeup looks like because they're highly edited and they're used for paid media, especially on Pinterest." Instead, she recommends Googling your favorite red-carpet looks, especially celebrities who share similar features or a sense of style as you. "Those are real, elevated beauty makeup." Her favorite red carpet to mine for makeup options? "The Met Gala!"
What are some of your tried-and-tested bridal beauty products for long-lasting wear?
"Chanel Le Volume Waterproof Mascara. Everybody from the bride to the maid of honor to the mother of the groom [gets] that, because it gives a really beautiful, lush lash in photos. And you've got to have waterproof on your day, for sure. You go in there thinking
'
I'm not a crier,
'
and watch what happens. Also, Mary Kay has this brow gel, and I swear to you, it is bulletproof. It's a really dense, very hairlike brow gel that gives the brow texture, and it doesn't budge. Stila liquid lipstick in Beso—rather than [wearing] a crisp and sculpted red lip, it's more about pressing or feathering the color on the lips for an effortless, stained effect. It's much more romantic that way, and less precious for kissing!"
Shop all of Bartlett's favorite bridal makeup products below.