Cover Story
How the Image Architect is rewriting the present and future of fashion.
Graphics:
Ashley Combs
Makeup:
Hair:
Nearly 30 years ago, Joan Rivers asked a simple question that would forever alter the structure of the fashion industry. Once "Who are you wearing?" became commonplace, the clothing that housed the year's best actresses and actors were not only linked to a celebrity but to a designer, creating a new liaison between the two entities: the stylist. "We are all here and we are able to thrive and to build really great businesses because Joan Rivers asked that one question that one time," says Law Roach, taking this opportunity to thank the trailblazer. Those four little words transformed the red carpet from a glamorous pre-show ritual into a monumental component of the fashion industry and, on a larger scale, pop-culture. It provided a stylist with the platform to reach the masses.
Today styling is not just a creative endeavor, but a business. Stylists help a client decide how to present themselves to the world when no character description is offered. With a client roster that includes Zendaya, Anya Taylor-Joy, Lewis Hamilton, Kerry Washington, Hunter Schafer, and more, Roach is at the forefront of a wave of stylists shaping the future of fashion by cementing their role as power players in the industry. "Right now as a culture, as a society, we are looking for authenticity," he elaborates. "Having a strong point of view when it comes to your style makes people feel like it's really you."
"People want to know everything about you," he continues. "They want to know what you're wearing and what you're eating, who you're dating and your skin-care routine. What do you put in your hair? What vitamins do you take? So, it has to be authentic. Otherwise, people are not buying it so you have to have a strong point of view." The ability to develop this point of view, to create a consistent roster of looks that tells a story, is what makes for a good stylist.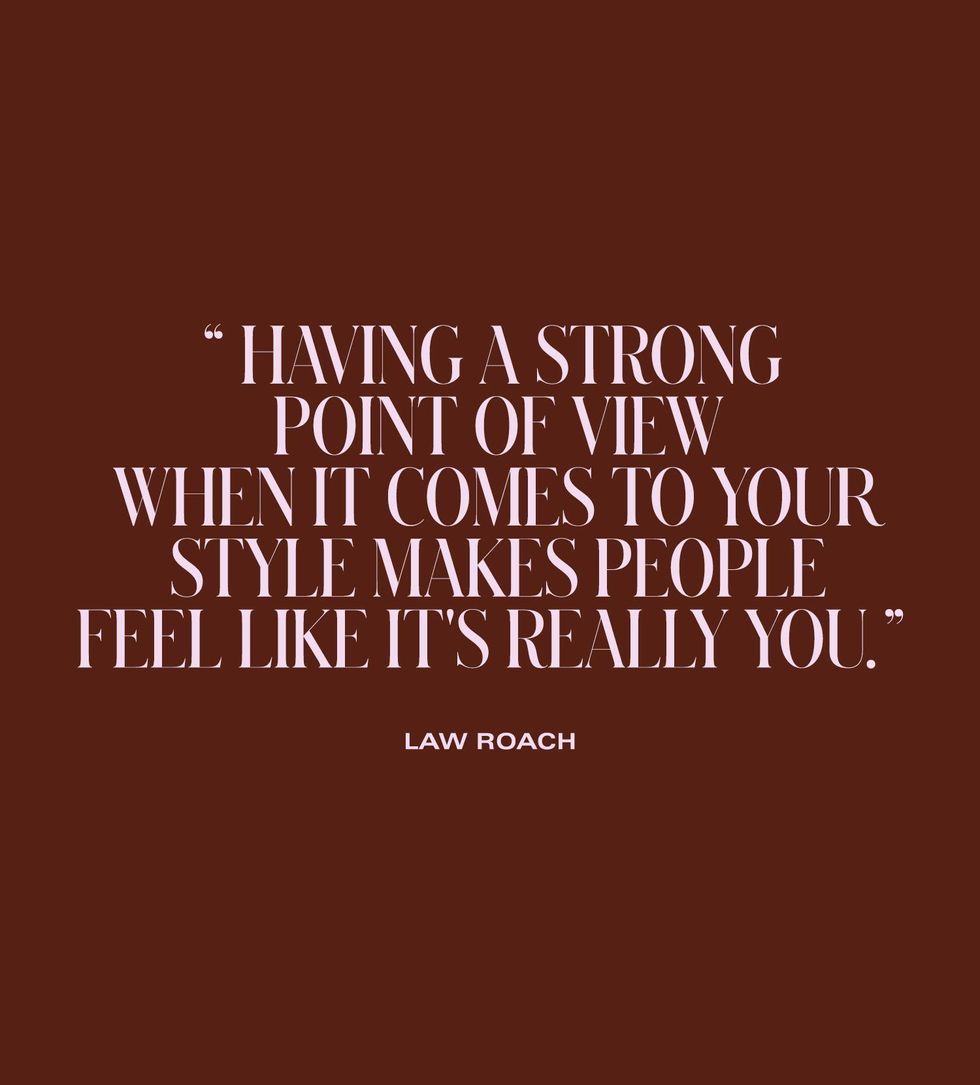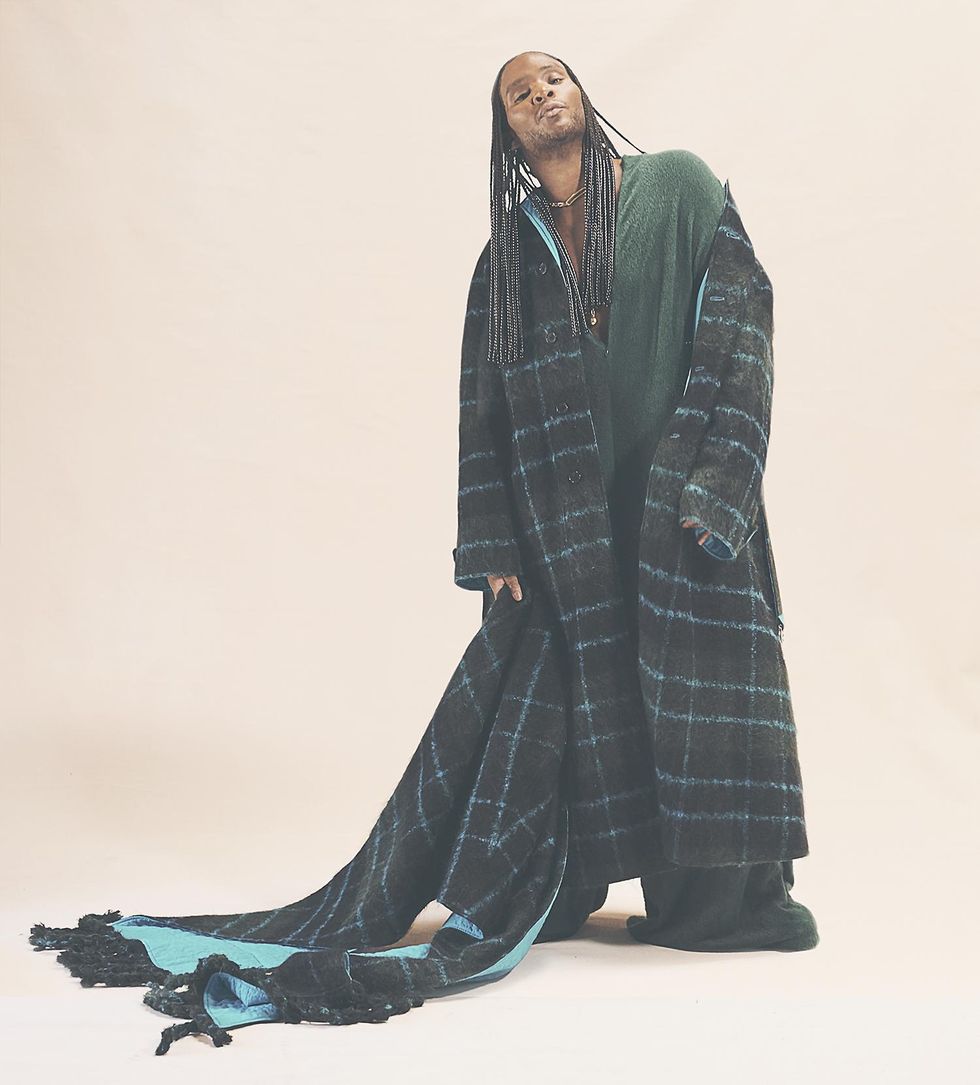 Not only are these tastemakers responsible for shaping their clients' image but they now have their own following to account for. A self-dubbed "stylist of the social media era," Roach has become a celebrity in his own right with stints as a judge on America's Next Top Model and HBO's Legendary. "I definitely have benefitted from social media in my career," he continues matter-of-factly. "People know my work and they know when I do something. I get the credit for it."
Combine his reach with that of his clients and it's undeniable that Roach, and his generation of stylists, has and will continue to possess major influence. Asked to put their role into perspective, the "image architect"—his trademarked title—explains, "we are trend setters. We also deliver millions and millions of dollars of advertisement for these brands."
According to shopping platform Lyst, Zendaya's jaunt in Versace at the BET Awards led to a 122 percent spike in searches for the brand within 48 hours. Her Valentino Oscars gown increased searches for the color yellow by 222 percent in the 24 hours following the ceremony. When influence translates so directly to sales and impressions, it's hard to ignore. "I think that the designers definitely are following us [stylists] and looking at our work. Especially if you have the right girls, your choices really affect people's businesses," muses Roach of the power he and his cohorts wield. "I think we are the ones that are shaping [the future]."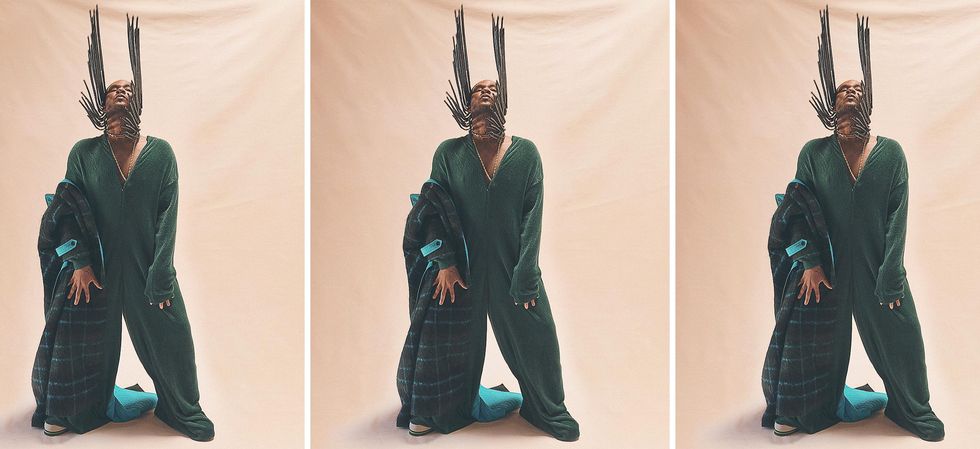 This influence makes the decision to work with emerging brands in lieu of larger fashion houses even more significant. Unlike the traditional stylist trajectory, Roach didn't work as someone's assistant or intern, so he was less familiar with the traditional rules of the industry. In the beginning he was a newcomer on the scene working with a Disney starlet. Instead of spending years building up a designer client rolodex while under someone else's name, he earned his relationships from the ground up with emerging designers.
"That feels so good for us to be able to say we did that," adds Roach. "Zendaya, she still hasn't worn a lot of the big brands that Hollywood tells you that you have to or you're not a real fashion girl." Yes, she's worn Valentino (and has since become the face of their ad campaigns), but still no CHANEL, no Dior, no Saint Laurent. "I wanted us to be proof that that's bullshit. She became who she is and I became who I am through using smaller brands."
Roach was one of, if not the very first, to lend a large platform to designers and brands like Christopher Esber, Mônot, Peter Do, and Jason Rembert of Aliette, all of whom may have been considered emerging at the time but now run thriving businesses. Esber refers to the black embellished dress Zendaya donned at the 2019 People's Choice Awards as a gift. "Seeing stylists support independent brands outside the normal luxury go-to's is hugely important for designers these days," he adds.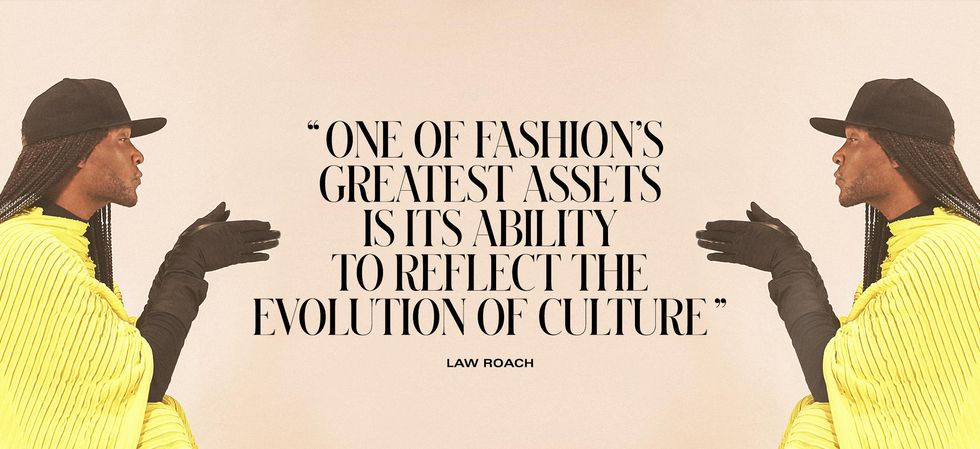 "That one look on one of his clients can change the face of a brand," continues Rembert, who worked with the duo for the film Malcolm & Marie. "It can open up the eyes of other stylists, PR companies, editors, and buyers."
Today, Roach is not the only stylist branching outside the red carpet's prescriptive realm of major fashion houses, alluding to an overall shift in the tide of the industry. "Stylists such as Law Roach prioritize putting their clients in looks that set the trends rather than follow them, and it's exciting to see how this trend is continuing to grow and catch on," explains Albert Ayal, founder of Up Next Designer, a platform that scouts emerging talent. "[Stylists] are taking the time to scout out emerging talent with unique designs and giving new designers the platform they so deserve, rather than giving us the same looks we've been seeing for years."
On top of expanding the pool of designers from which he selects, now no season is off limits either. One of fashion's greatest assets is its ability to reflect the evolution of culture. As the world embraces vintage, that shift is reflected on the red carpet. And those with a platform feel the weight of promoting that method of consumption. "Yes, vintage is becoming way more mainstream," says Roach," not only wearing vintage but people are making a living selling it and reselling it, but I think it's also really fun, right?"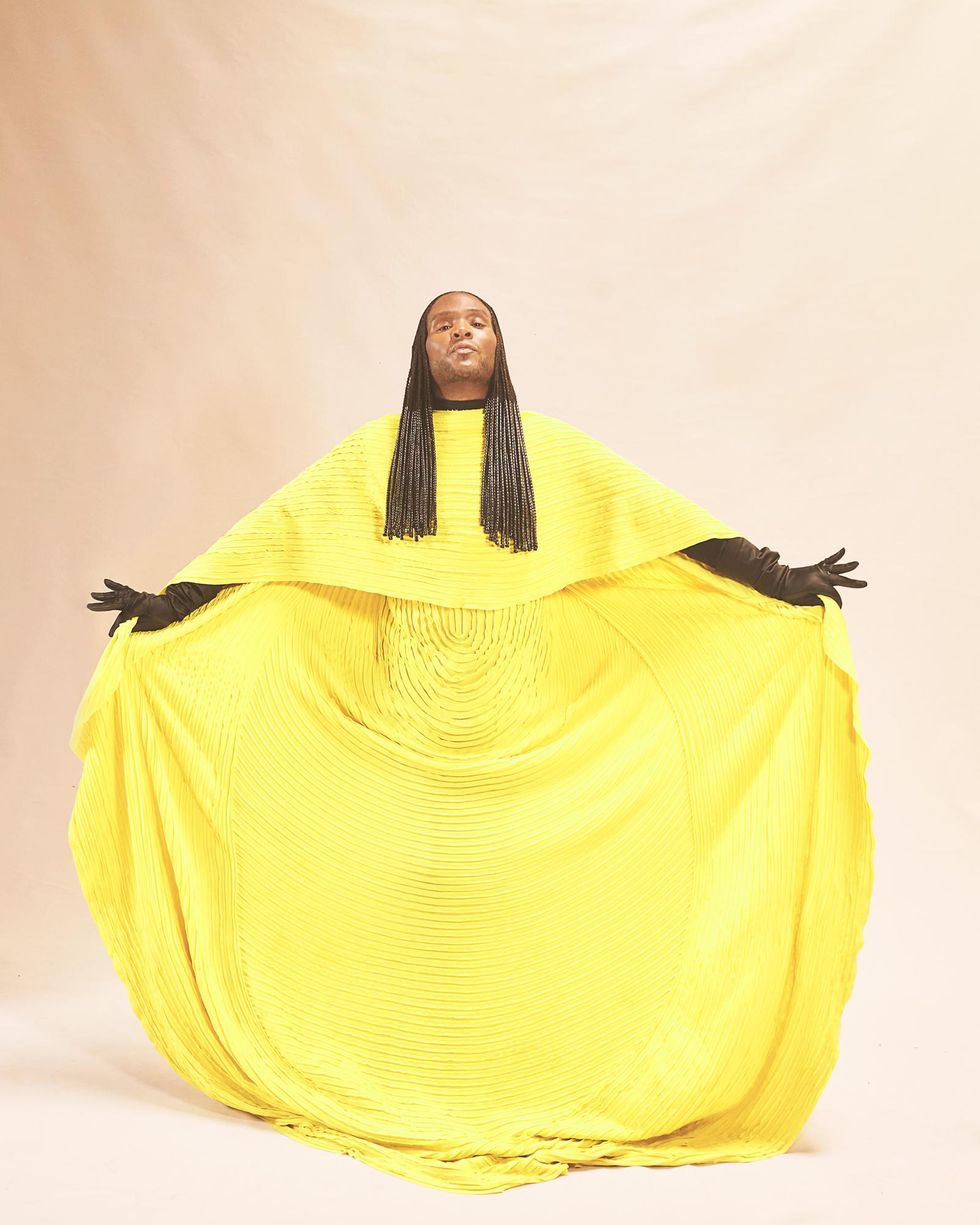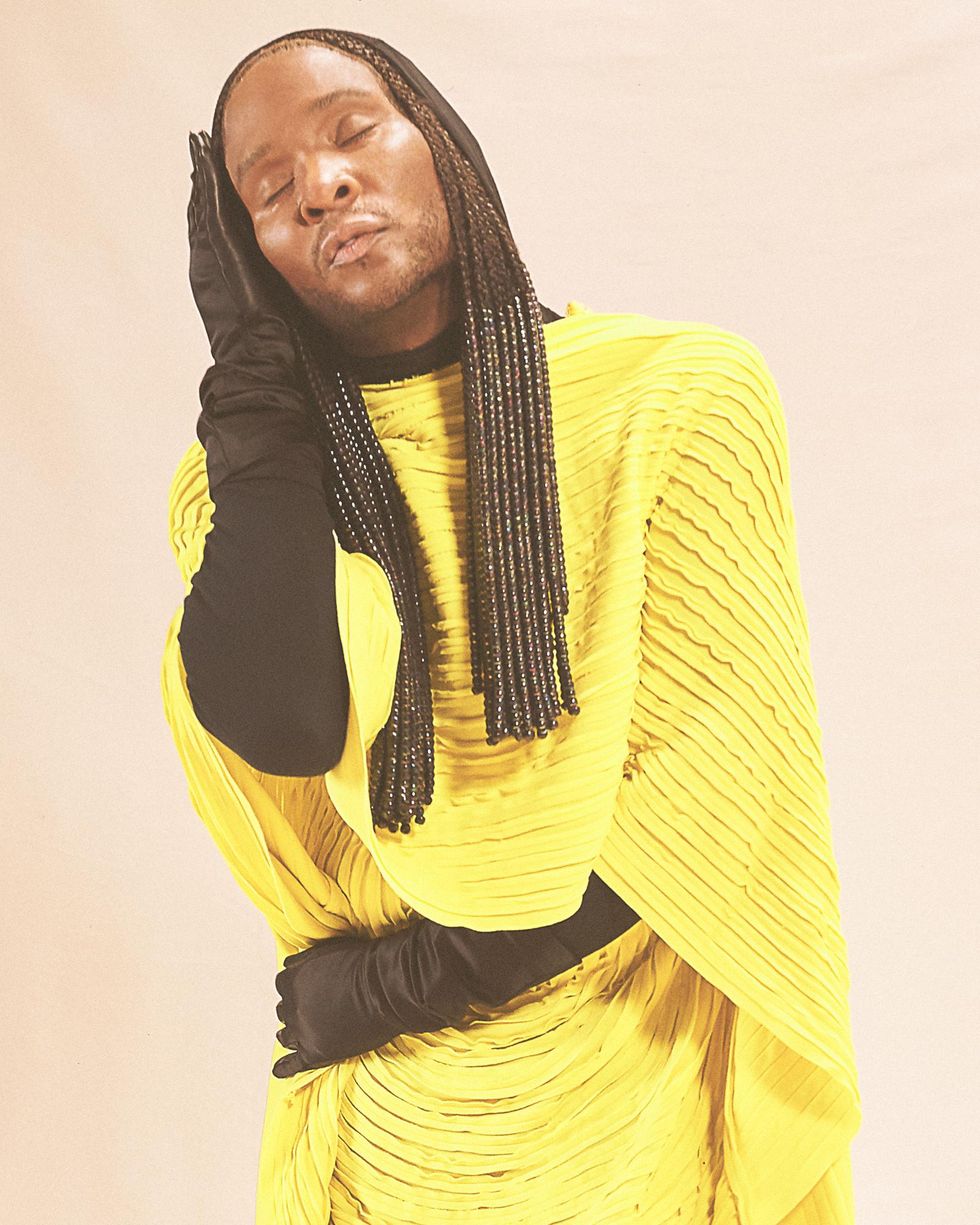 He's disrupting the celebrity world, he's disrupting the red carpet world, he disrupted the field of styling.
So much about fashion is newness, looking forward. Roach, whose roots are in thrifting and vintage, is able to utilize the past to inform the future in a fresh and modern way. "I think a lot of my career as a stylist has been created through things from the past and references whether that's like Cher or Grace Jones—people I'm obsessed with visually." The use of vintage on the carpet can also be seen in the work of Jill Jacobs with Kylie Jenner, Roach's own protégé Kollin Carter with Cardi B, and countless more to come.
In an ironic twist, fashion can also serve as a great medium of communication because of its perceived shallow nature. "Fashion is really digestible," Roach elaborates. "It also can be very polarizing." Even when it comes to something as straightforward as a catch phrase emblazoned on a shirt, "it's easy for people to understand it, to read a sentence and understand the entire story behind it." Though Roach often acts with more subtlety than a slogan tee, he likens the general idea to embedding the hard-to-swallow medicine in ice cream.
Rembert notes that on top of all this success, "being a Black man from Chicago, he's disrupting the celebrity world, he's disrupting the red carpet world, he disrupted the field of styling—it gives a new outlook of what is possible and what the world looks like." Roach's view of the future of styling focuses less on the aesthetics and more on those doing the work; it includes a lot more people who look like him. Akin to how he approaches emerging designers, he sees no need for a gate-kept order of stylists. "We should always be looking to see who's next."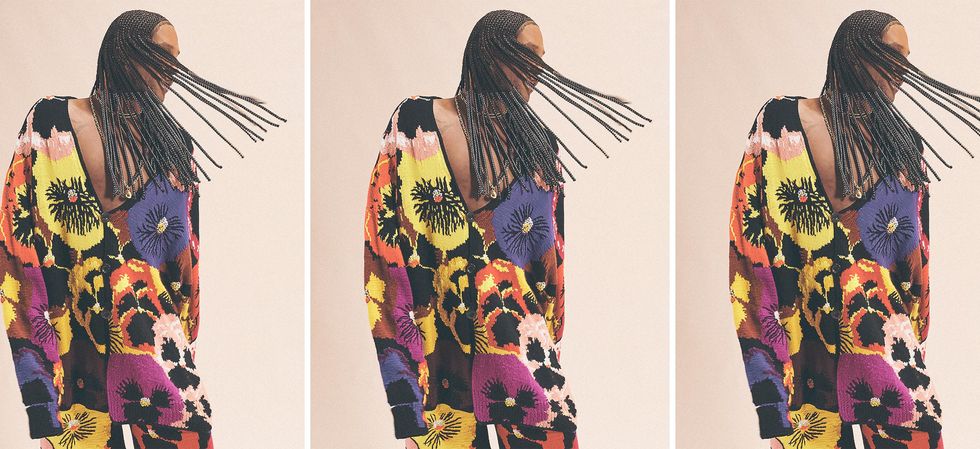 When I ask if he views his portfolio as a raising of the sartorial bar, a call for fashion selections to represent more than just what you see on the surface, he says not necessarily. "I think people should work within the guidelines and the space that they create for themselves. I think people should do what they want," he elaborates. "I do what I want. I say what I want. I work with who I want." This is the ethos that often accompanies many of life's game changers and is currently reflected in the minds of those shaping fashion. He elaborates, noting that the fragile line between a good stylist and great stylist is perched atop your desire to work and to be seen. And Roach? He's obsessed.
"The reason I love fashion and clothes so much," Roach continues, "is because they have the power to transport and transform us to anything or anywhere or anyone we want to be. We can become whoever we want. You can literally put on a bathing suit and walk around your house and create the feeling of being on vacation."
"That power is so easily accessed. Just take your power and use it. I just wish everybody would look at it that way." If this boundary-shattering wave of power stylists led by Roach continues to use their power, the red carpet question that follows, "Who are you wearing?" might just be "Who dressed you?"
Fashion credits: Floral look: Law Roach wears sweater and shorts by Loewe, boots by Kenzo, necklaces by Tiffany & Co.; Green look: Roach wears jumpsuit and coat by Kenzo, boots by Kenzo, necklaces by Tiffany & Co.; Yellow look: Roach wears hat, gloves, and gown by Marc Jacobs
Want more stories like this?
An Ode to Willi Smith's "Street Couture"
The Stylist Responsible for All Those Céline Dion Outfits
Meet Harry Lambert: The Stylist Using Fashion to Start a Dialogue