Tour This Home Nestled In A Lush Canopy Of Los Angeles Trees
Her wabi-sabi design approach favors the weird and wobbly.
Interiors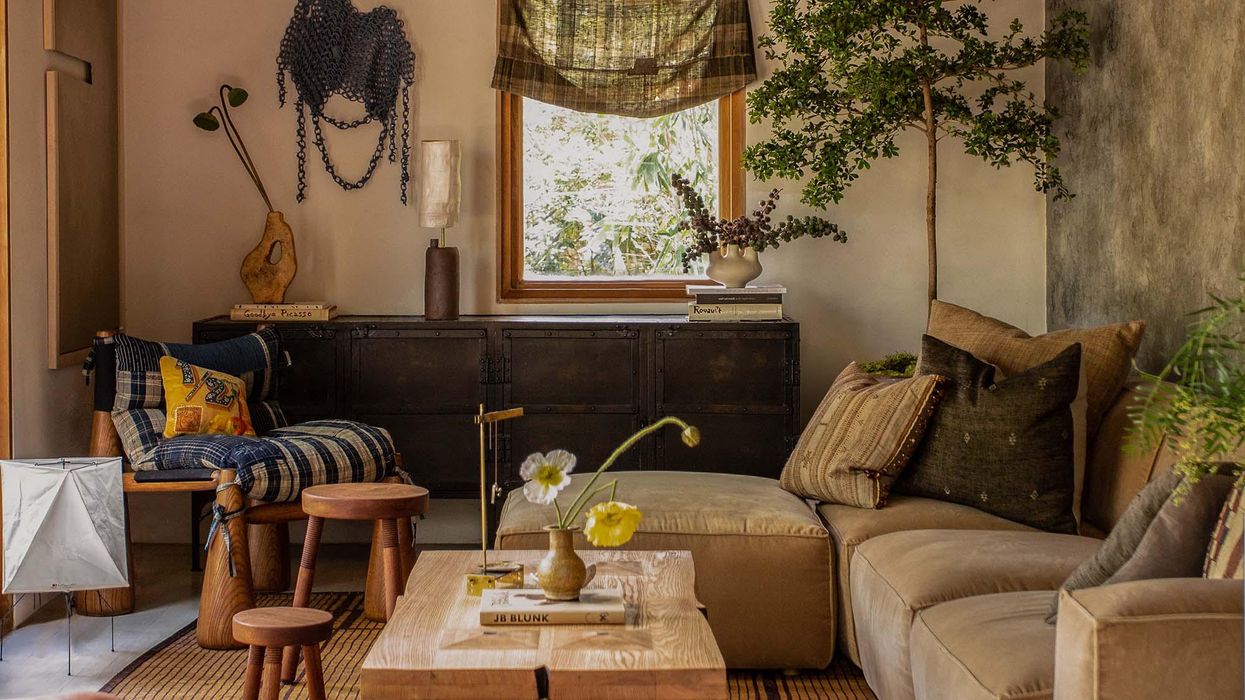 Interior designer Lauren Piscione loves the weird, the wacky, the bulbous, the odd. In a manner she describes as 'suessical,' Piscione hunts not only for intriguing shapes and geometry, but for the inspirational makers behind said objects, as well. "When I was starting out my career—it was a little bit of an ambitious goal—I said I'm going to get something small for my house from any artist I meet or purchase art for a client from," she explains. Though admittedly troublesome for the purse strings, she now has a home full of objects reminiscent of the people and makers who inspire her.
After a brief and unfavorable stint in fashion PR (who can relate?), Piscione launched her career in event design. There she handled events, weddings, and more for celebrities, the likes of which would often call on her to dabble in interior design for spare homes and projects. So when burnout challenged her motivation, Piscione was able to identify the component of the process she actually enjoyed: creating spaces and environments in which her clients could live and grow.
In 2019, she branched out on her own and founded LP Creative. Despite her celebrity dealings, her work doesn't feel unattainable. Behind sculptures from emerging Los Angeles artists, you'll find faux Venetian plaster from Lowe's—a tip we're itching to recreate. As this is a rental home, she invoked a bit of creativity that includes book stacking as decor and an impressive cubby system. Below, the designer walks us through her wabi-sabi approach to decor and the highlights (watch out for a sunken Japanese style tub) of the home that parallels the canopy of Los Angeles' treescape.
Lauren's Favorite Etsy Shops:
Shop the Story:
Otherside Objects
Minjae Kim
Beni Ourain Carpets
Hannah Polskin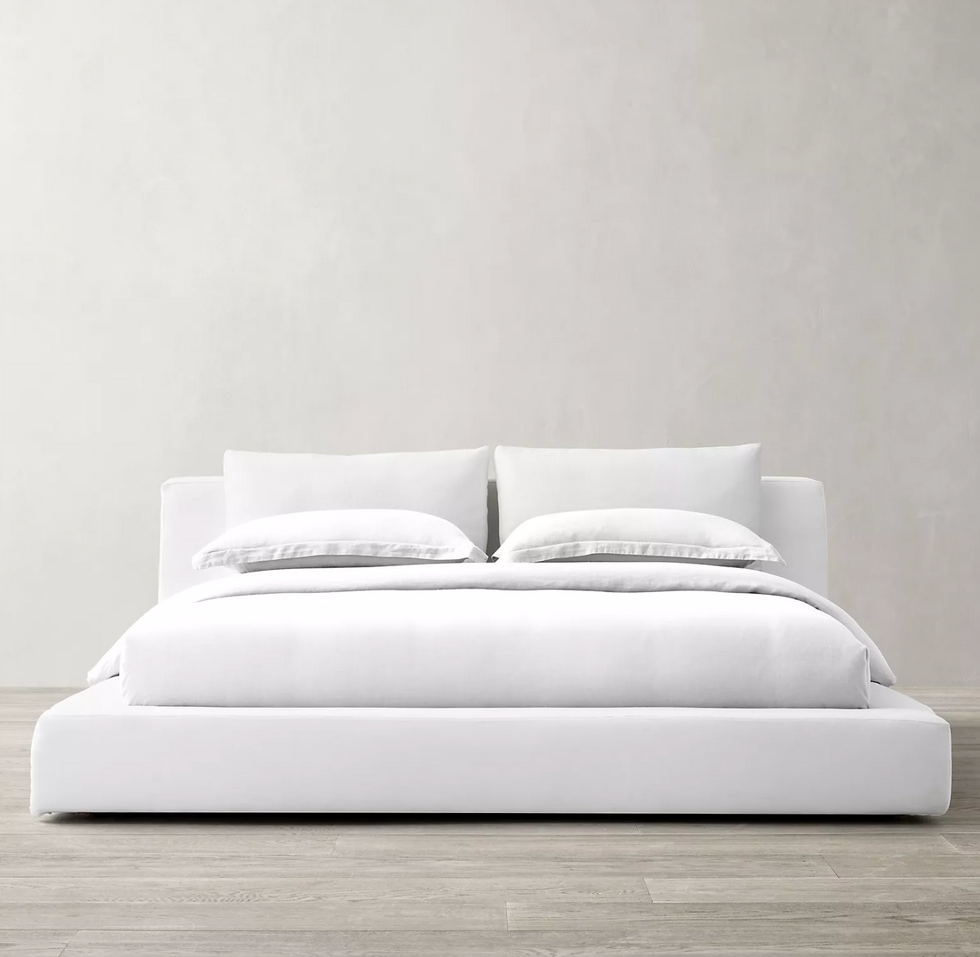 RH
Simone Bodmer Turner