Closet
Mixed with a bit of Wales Bonner, Telfar, and Thom Browne.
Kadar R. Small
Like most small-town, fashion-obsessed kids whose childhoods pre-dated social media, Ian Bradley's initial career goal was to become a fashion designer—often the most publicized job title in the industry. As he's telling me this, his eyes light up and he bolts across the room to rummage through some drawers. "I used to make these notebooks where I would arrange outfits or I would sketch the..." Bradley tapers off in concentration until he finds them and immediately smiles. We leaf through pages of magazine clippings spliced together to create new ensembles with pre-existing pieces, his own renderings filling in the gaps. "I didn't think I wanted to be a stylist at this time, which is really funny," he laughs. "These could have been mini magazines."
Now, Bradley is a stylist and editor—a multi-hyphenate vocation he boils down to a few key points. "I schlep clothes, beg for clothes, and make mood boards. And then I put clothes on people every once in a while." His editorial work has appeared in GQ, T Magazine, W, Highsnobiety, and more. The jack-of-all-trades also dabbles in celebrity styling, though he's very selective in that realm. He only consistently works with Gossip Girl's Jordan Alexander and model and actress Indya Moore.
Bradley grew up a music- and fashion-obsessed teen in the D.C. area working in a local thrift store and binging The Strokes' latest album in his off-hours. ("I still dress like Seth Cohen," he says.) With those interests, his move to attend New York's Fashion Institute of Technology (FIT) seemed like a natural next step. While studying design, he discovered early 2000s New York City nightlife. Brushing shoulders with designers, models, stylists, and it-girls proved a better fashion education than what he garnered from school. He dropped out of college at 19 years old.
While we're chatting in his apartment in New York's financial district, Bradley pulls out another book: Misshapes, a salacious visual documentation of the SoHo nightclub's patrons and atmosphere. He calls it his "college yearbook." Bradley shows me his own cameos after pointing out those of "Chloe Sev" (Chloë Sevigny), who also stares down at us from a portrait on his wall, and DJ Leigh Lezark. He recounts major appearances at Misshapes from the likes of Madonna among many downtown clientele. More so than the performance, the then-budding fashion virtuoso honed in on the process of crafting the perfect ensemble for the evening.
Top: Loewe
When Hedi Slimane—who served as creative director for Dior Homme at the time—DJ'ed, he had shown ripped tank tops on the Dior Homme runway. Bradley and his brigade of fashion junkies scoured Trash & Vaudeville and American Apparel to achieve some semblance of the same slinky effect. "I love that energy. It's something that the TikTok world doesn't do," he muses. "And it's the youthful interpretation I think that's actually missing from fashion in such a huge way." In his own work, Bradley takes commonplace ideas like "going out clothes," and "fucks it up" in a way that invokes the nostalgia of the past to produce a surprisingly modern-feeling result.
Today, the stylist is often wearing the grown-up (read: luxury) version of what he's always worn. "I'm buying the designer pieces I wanted when I was in high school. My favorite Balenciaga bags are from 2002," he says. "I'm still wearing T-shirts from high school, just with Bottega [Veneta] pants." Said T-shirt collection is museum-worthy in size and scope and it sits proudly next to groupings of Graces Wales Bonner blouses, Dries Van Noten pants, and Thom Browne skirts, which have become something of a signature for Bradley's evening event ensembles.
The day came full circle when we wrapped up the interview so he could get ready to see Madonna at Terminal Five for a Pride Month celebration. (I'm sincerely hoping he wore the lurex Loewe crop top he sported for our shoot.) On the way out the door, I spot a paper Celine shopping bag peeking through a mesh wire trash can from Ikea—a striking image of high-low symbolism that says so much about those who work in fashion. "Every time I throw out the trash, I'm like, 'You can stay,'" he says with a wink in his voice. "It's kind of fun."
Shop the Story:
Lizzy Goodman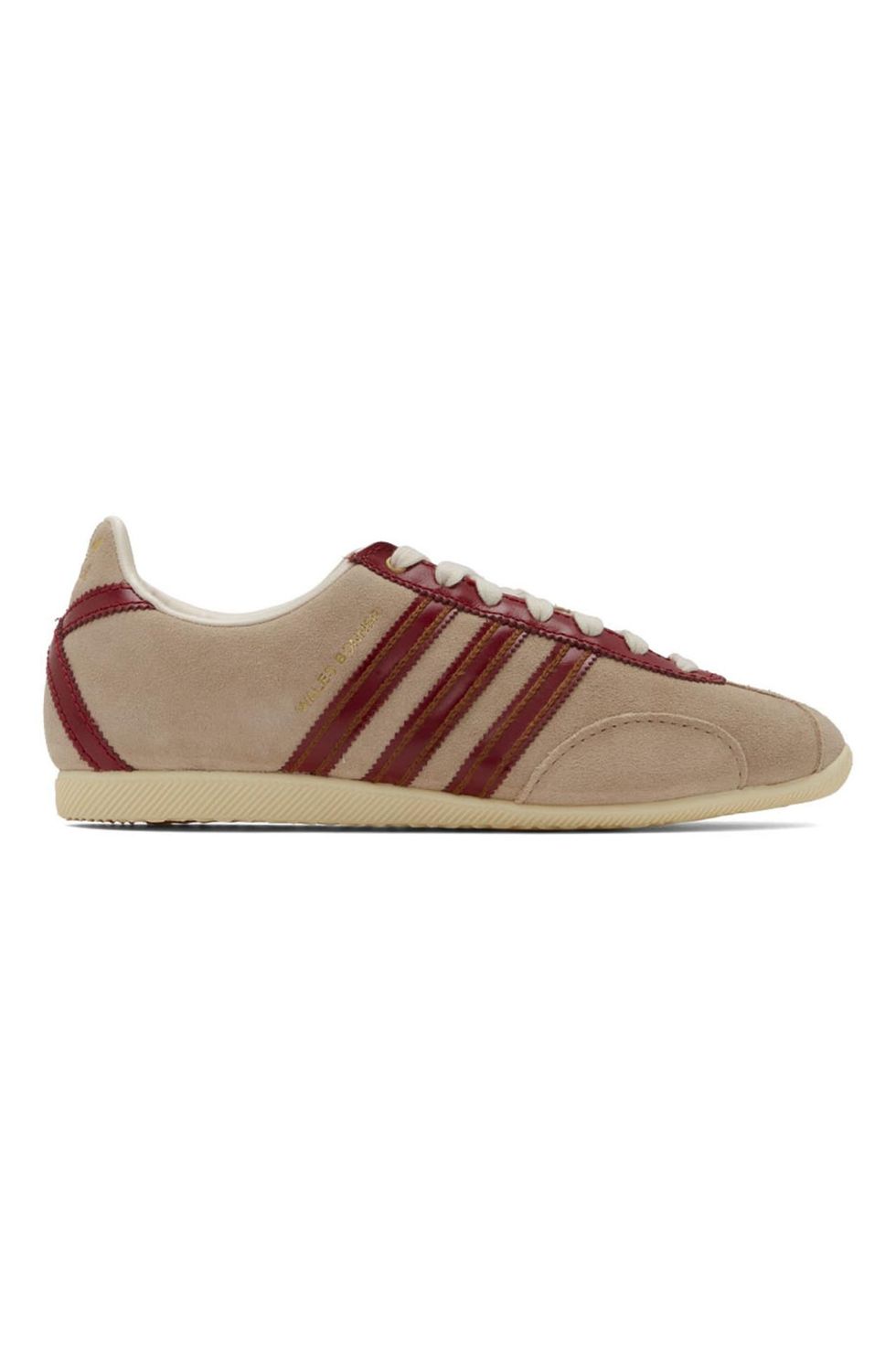 Wales Bonner
Thom Browne
Charvet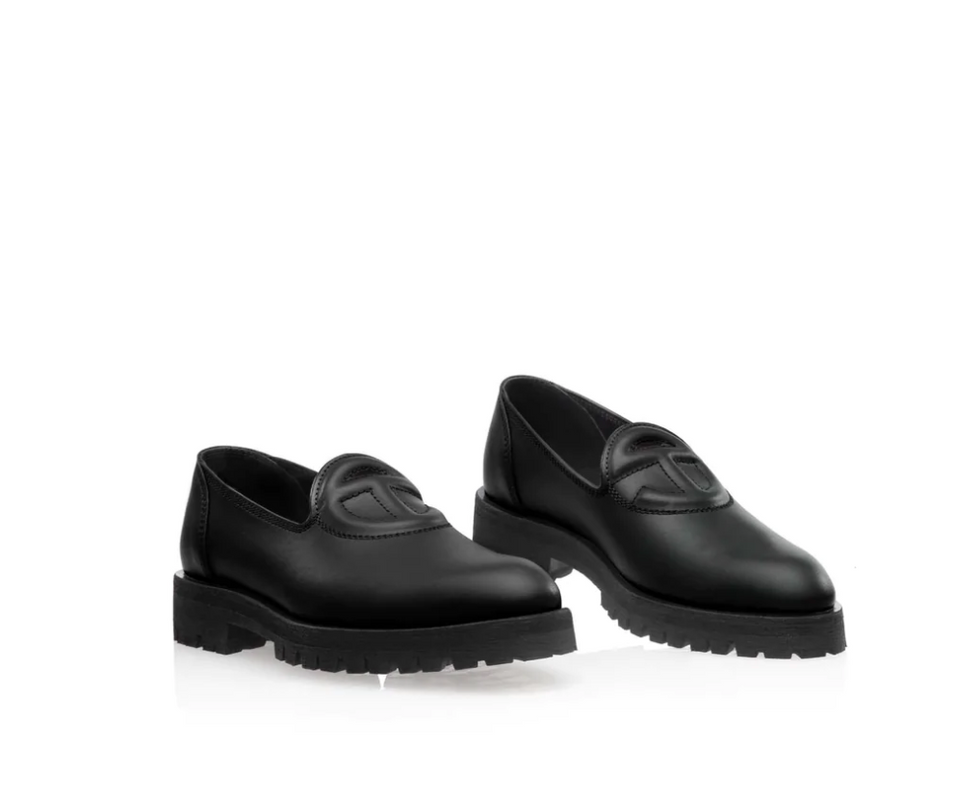 Telfar
Missoni