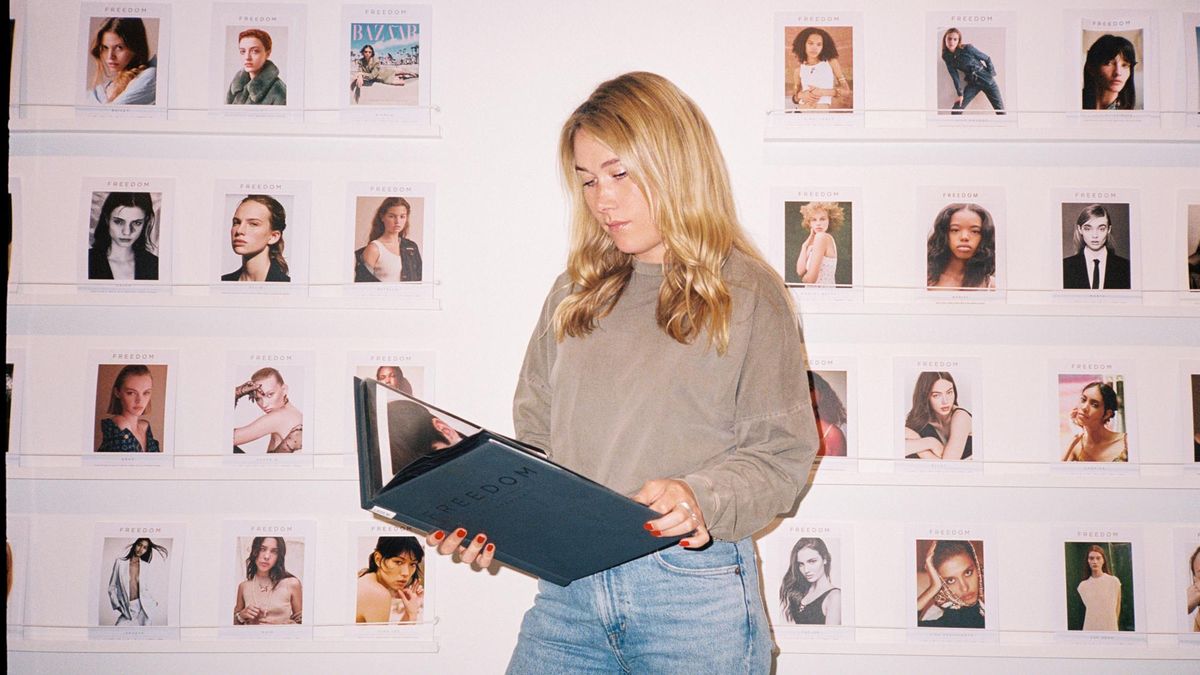 Fashion
How This L.A. Agency Set Their Models Free
"We asked a question they'd never been allowed to answer."
Los Angeles has always traded on a gauche glamor. Think Sex and the City, when Carrie and the gang took an ill-fated trip west, relieved to return to the infinitely more civilized New York City. For a long time, Los Angeles forfeited any fashion credibility for cultural capital as the entertainment industry's epicenter. When Natalia McDonald left London for L.A., joining then freshly-launched agency Freedom Models, her colleagues had just two words: 'career suicide.'
"There was a moment in time where it was really difficult to secure girls out here in L.A.," McDonald says. "There was this mentality of, Why would you need an L.A. agency?"
Then came the Dior show, the Tom Ford show. The Prada campaign. Hell, even Gucci sent models down the Hollywood Walk-of-Fame last month. Freedom Models, a Black-owned, female-driven agency founded by Maia Holmes, would emerge as among, if not the first to take Los Angeles seriously as a fashion hub. Assuming the role of director, McDonald drove Freedom forward according to her 2020 vision: that Los Angeles would soon rise as the new fashion market, and its agencies a mecca for models.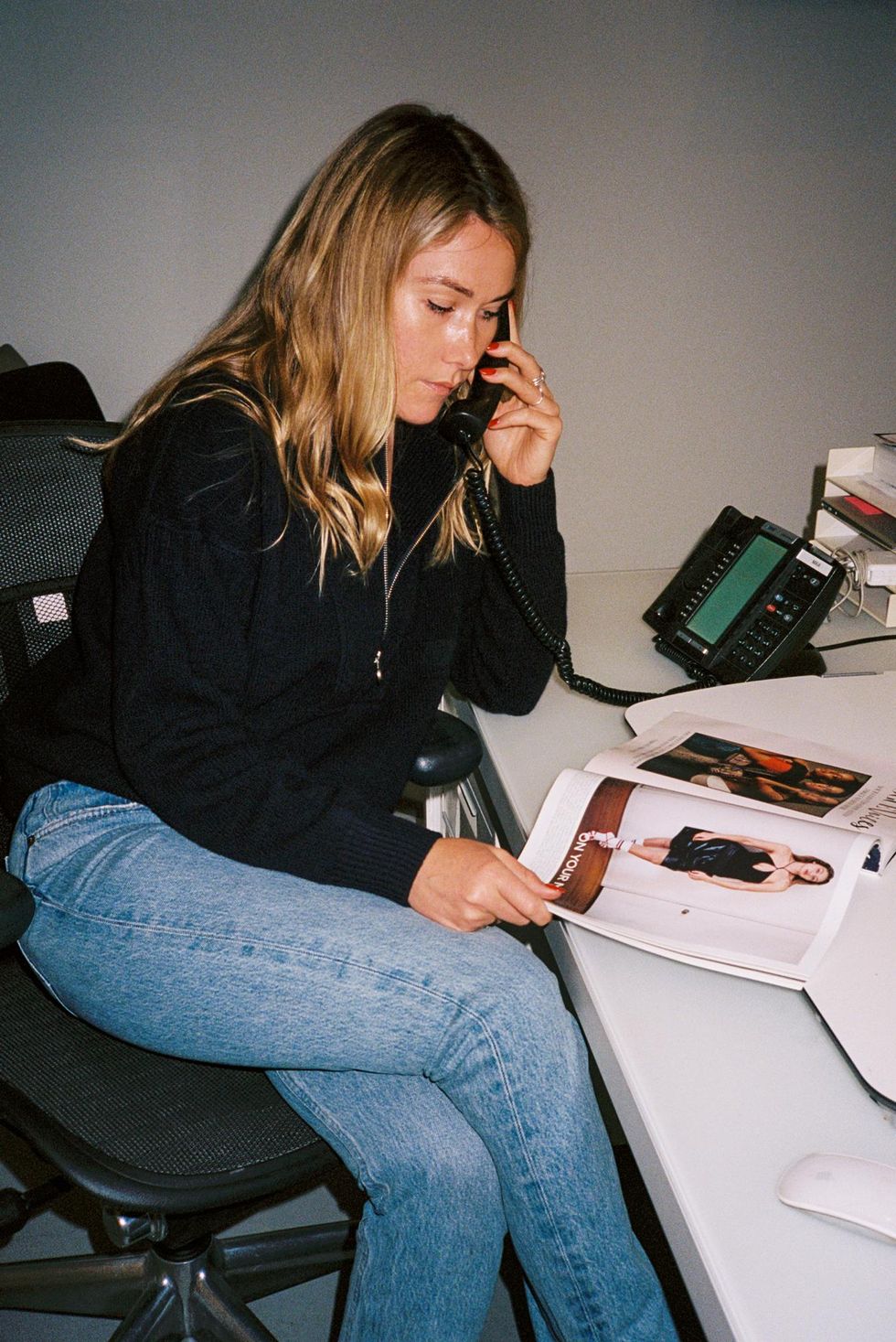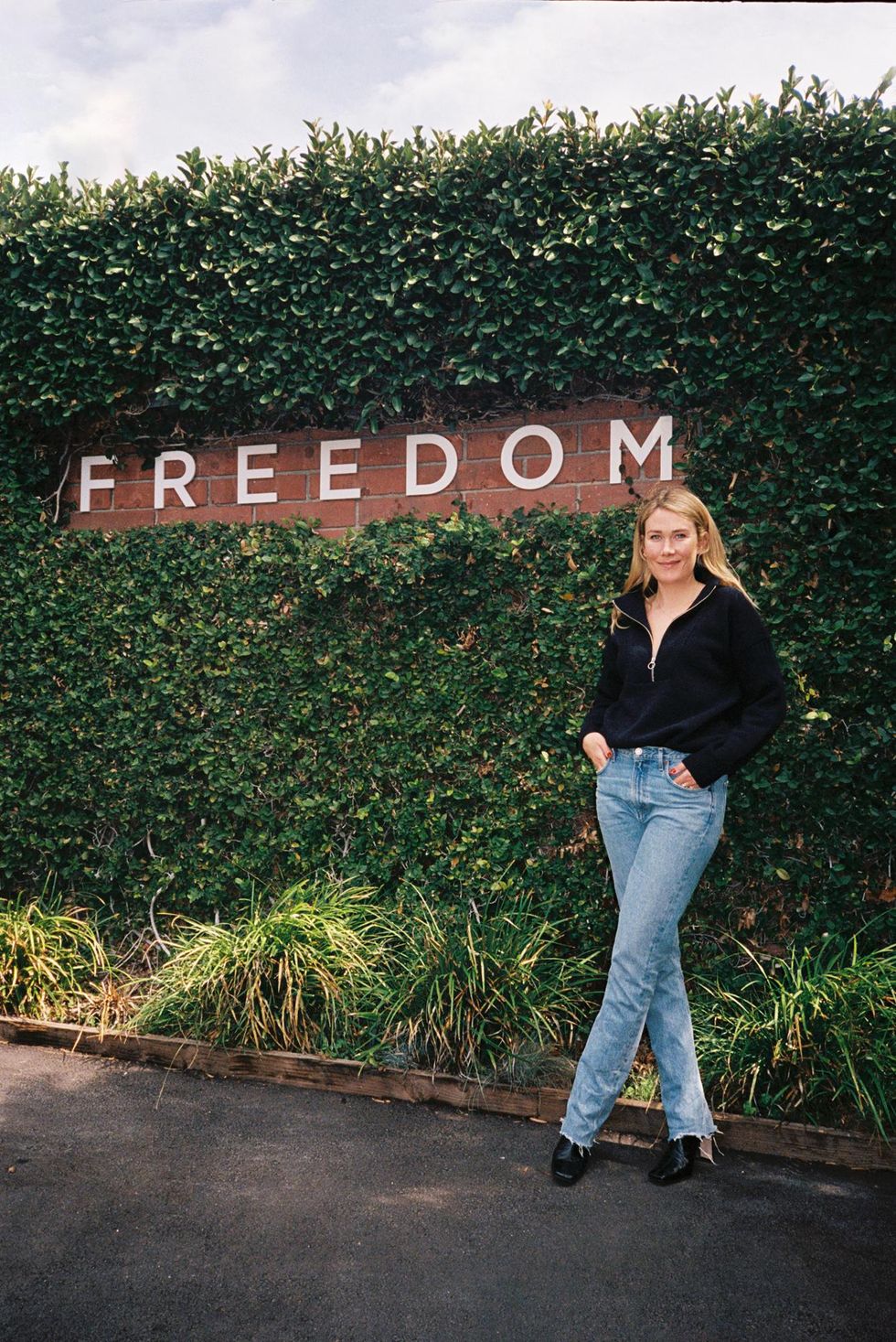 Six years later, it came to fruition. The work-life synergy of Los Angeles, and fashion's growing proximity to entertainment, means models would arrive from New York and never leave. Built into Freedom's business model was ushering in talents from outside markets to break down fashion's beauty standard from the inside out. Clients began to request models for their charisma, hobbies, side hustles, as much as their looks. To each new girl arriving fresh from New York, McDonald posed the same question, "What do you want for yourself?" To which each replied, "Well, what do you see for me?"
"A girl would get signed at 16, onto a runway by 17, then move to New York, then shoot campaigns," McDonald explains. "There the NYC hustle for five years, then they get to 22, take a breath and feel lost. We asked a question they'd never been allowed to answer."
Freedom quickly established itself as an outlier for its inclusive roster. Industry insiders were shocked to hear their plus or short models (some barely eclipsing five feet) were among their most successful clients. Holmes says as much as Freedom intended to "raise the bar" in terms of L.A.'s fashion output, she primarily ideated the agency as a frontrunner in the then-fledgling diversity conversation.
"We also knew there was a segment of the population that wasn't being seen and we wanted to bring variety to the forefront," she explains. "'Build it and they will come' was kind of our motto in the beginning."
"We were really fast to pivot, and we have such a strong identity now," echoes McDonald. "We have a responsibility to the women that we represent, as well as those who are looking at them."
Therein lies the key takeaway. While aspirational content will always have its place, Natalia McDonald faced the reality of shopping habits, that, "people want to buy from people who look like them."
It's this forward-thinking that makes a great model agent, shares Maia. When the industry ground to a halt in the early months of the pandemic, McDonald oversaw a strategy pivot—developing a social service wherein girls would coordinate their own shoots from home. Simultaneously, Freedom supported signees who utilized the break to put modeling on pause, assuming a more holistic, brand-building approach to representation than a traditional agency. Natalia McDonald is listed as key contact for Freedom model Courtney Coll's pandemic-incepted gardenwear label.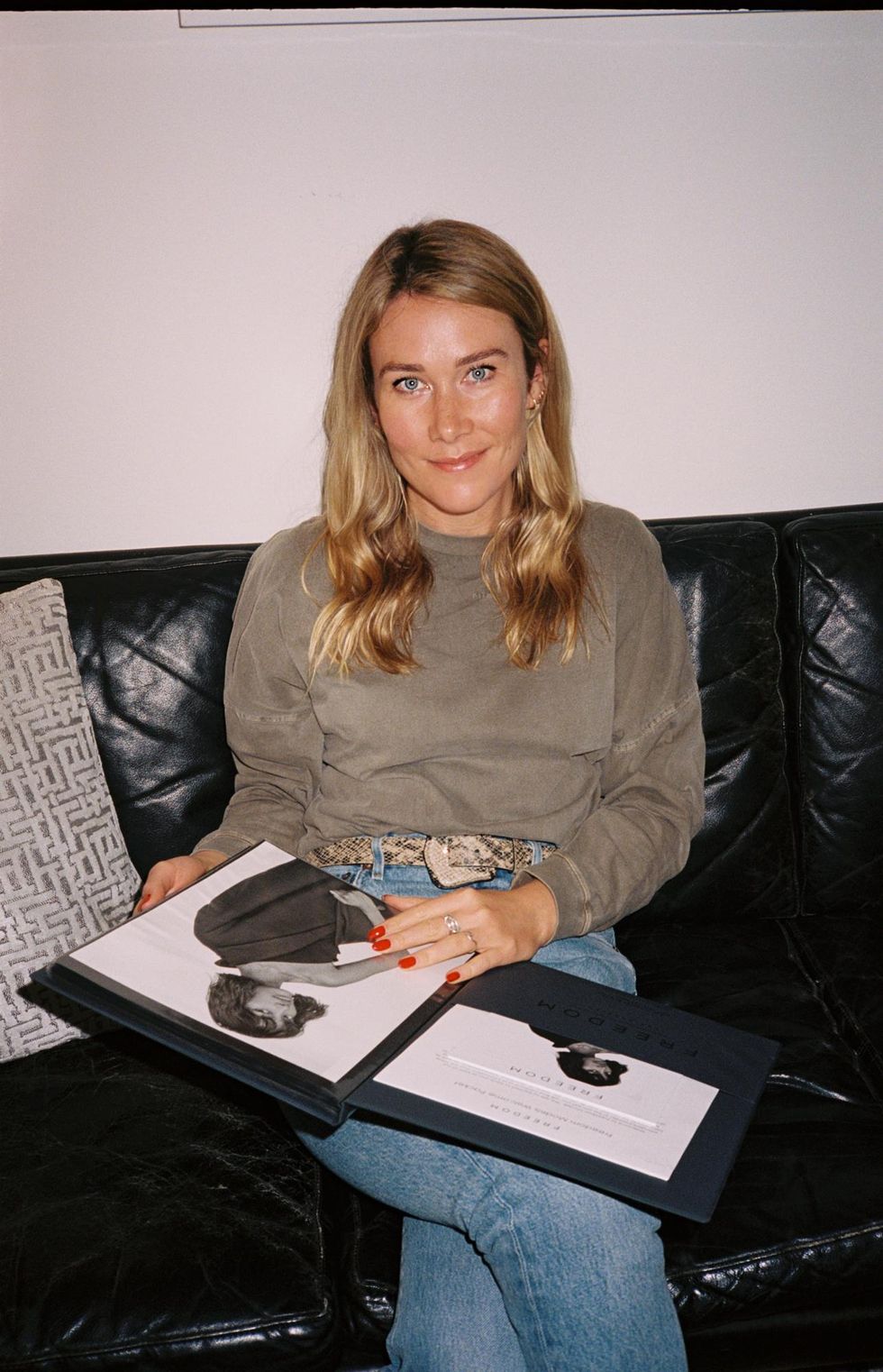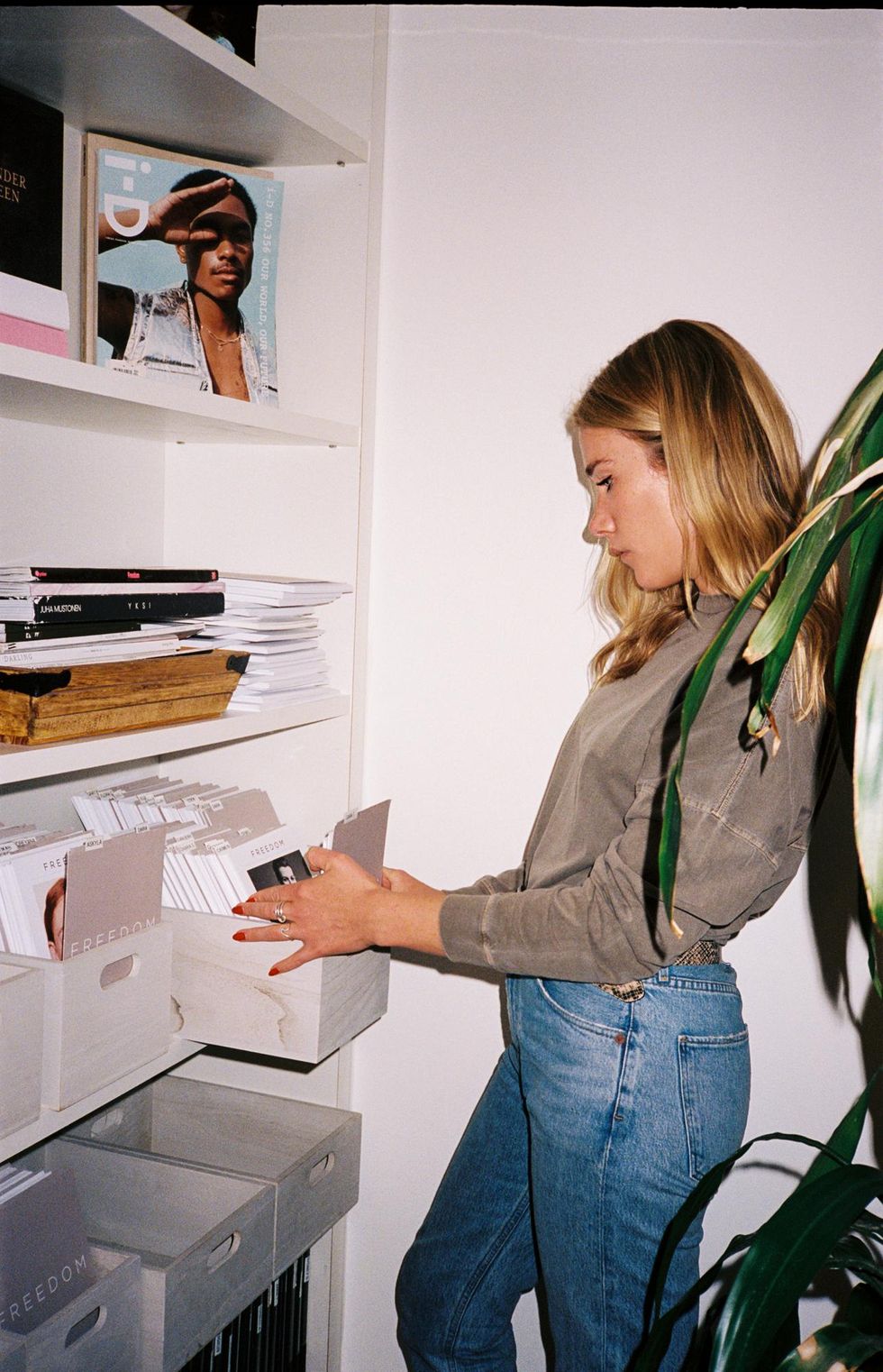 "We've moved into this 360-management situation, where we're not just handling everyday modeling jobs but pushing for the girls to do their own thing if that's what they want to be doing," Now clients want girls who have something to say—they want a story—and we've been able to become more than just a model agency. It's something that evolved really naturally."
Despite over a decade in the business, McDonald hasn't become any less fervent in her mission to change the modeling industry. Her key demands? More women of color. More women whose bodies fit between straight and plus-size (she notes how much less girls who wear size 6-10 work than girls sized 6-18, or 2-4). While you're at it, she'd appreciate a higher sample size, too. Primarily, she wants every girl to see herself reflected in a magazine or phone screen, and models to feel heard as much as seen. It may seem like an impossible feat, but you'd be surprised what can result from a little free thinking.
"I want every girl to be able to find herself," she says.