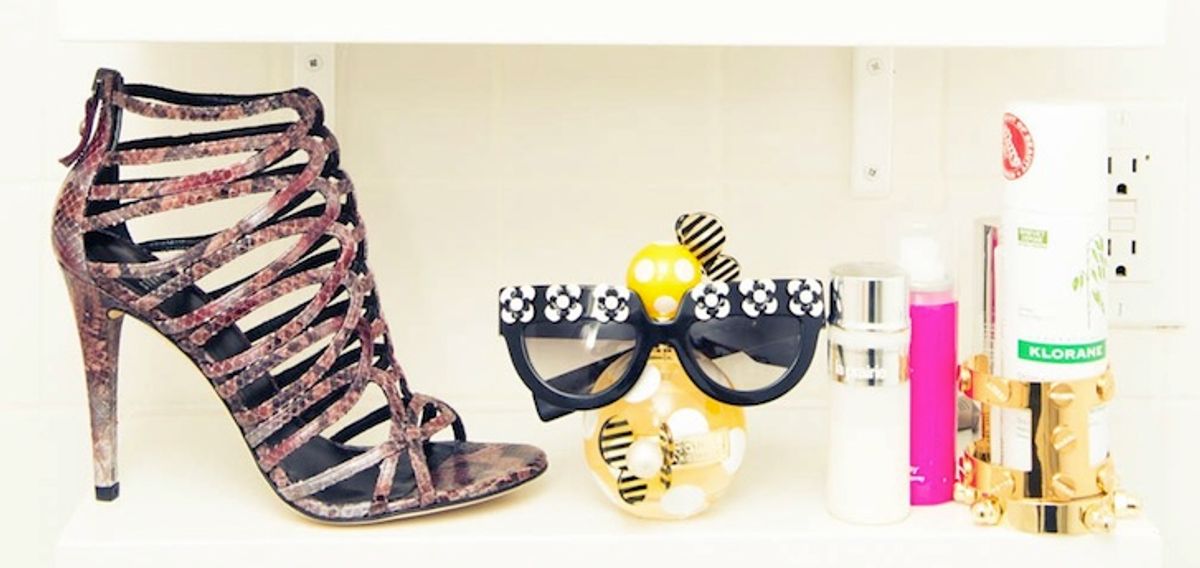 Wellness
How to lessen the pain that comes with forcing your feet into your favorite six-inch Louboutins.
For the times when red lipstick and a good blowout don't quite cut it, often a killer pair of heels is all that is needed to take your aesthetic appeal from six to midnight. But like all good things in life, our general preoccupation with heels has its setbacks—just ask any girl who's opted to grin and bear a bit of foot pain in favor of that pair of pumps she just dropped her rent money on.
---
Since we're serious about shoes (and wanting to wear them), we turned to Dr. Hillary Brenner, a podiatric surgeon in New York City. Although she counseled wearing two inches max (we'll pretend to follow that), we breathed a collective sigh of relief when she didn't tell us to pitch our entire shoe collection and instead offered to get to the bottom of how to wear sky-high heels like it's our job (we're looking at you,
Victoria Beckham
), while keeping foot pain and podiatric pitfalls at bay.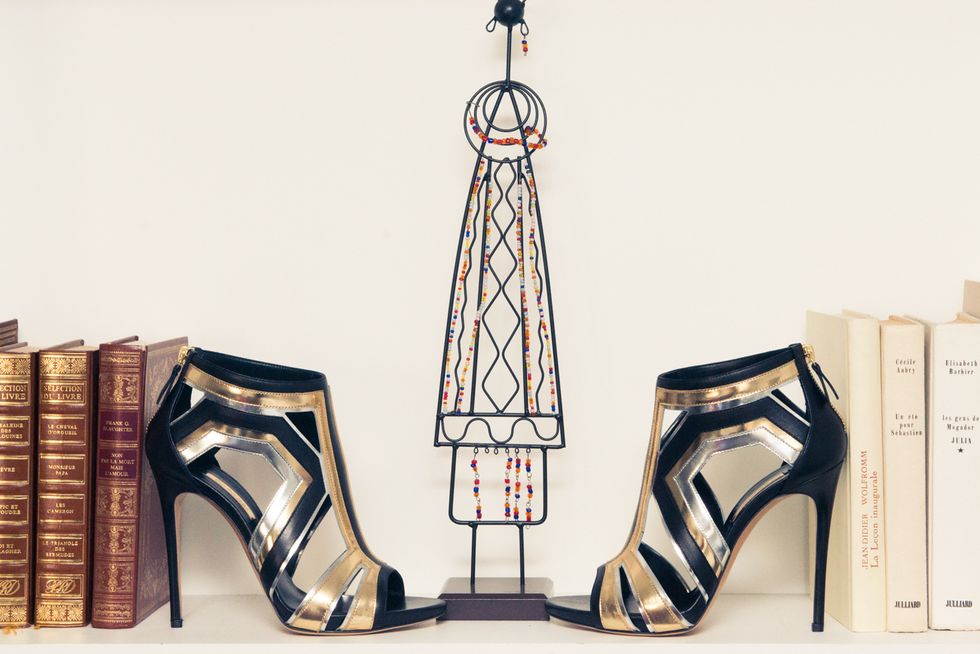 On what happens anatomically when you wear a pair of pumps…
"When you wear heels, your foot leans forward while the upper part of your body leans back, creating a misalignment in your center of gravity. When your foot points down, you're putting excess pressure on the ball of your foot, while your heel is causing the foot to lift up, so your calf muscles aren't stretching to the ground."
On the dangers associated with wearing heels…
"There is the increased risk of spraining your ankles from tripping in heels, which could lead to ligament damage and stress fractures."
On less than savory problems like bunions and hammertoes…
"The most common myth is that heels cause bunions or hammertoes, when in fact they just exacerbate a problem that may exist in the first place. These conditions are hereditary—wearing heels doesn't cause them to happen, but doing so repeatedly [when you already struggle with them] could mean needing surgery down the road."
On whether wearing heels will make your calves bigger…
"The calf muscles are contracted more which is why wearing heels makes them look bigger, but if anything it's weakening the calf muscles because they're shortened—they can't be stretched because they're not able to reach the ground. Indirectly, it could cause your calf muscles to get bigger because they're contracting more due to the misalignment in your center of gravity, but like with bunions, this is merely an indirect effect."
On three exercises you can do to alleviate the negative effects caused by wearing heels…
"Definitely do calf stretches. Place your hands against the wall in front of you with one of your feet behind you. Gently lunge forward with your other leg, while keeping your back leg straight and back heel on the ground. Hold for 30 seconds, then switch legs.

You could also do a towel stretch, where you sit barefoot on the ground or in a chair and place a towel on the floor. Put your foot on top of the towel and scrunch your toes to pick up the towel using your feet.
Another technique you could try is wrapping a towel around your foot and lifting your leg while sitting. When you wear heels, your calf muscles are stuck in an elevated position and have no chance to stretch to the ground, so this move helps to negate this effect."
On other healthy heel practices worth adopting…
"You want to wear shoes with a variety of lengths—you don't want to go from heels to flats; you want to find an in-between shoe, like a clog or boot with a chunky heel, and rotate them."
On the maximum length of heel you should wear…
"Two inches is the ideal height, two and a half is pushing it—anything below that is a good length if you're going to be wearing heels to begin with."
On giving yourself sweet relief after a day of running around in stilettos…
"Try putting a water bottle in the freezer and then rolling it over your calf muscles and the arches of your feet. This will decrease the swelling pain and inflammation. You could also use the same technique with a tennis ball by rolling it over your muscles."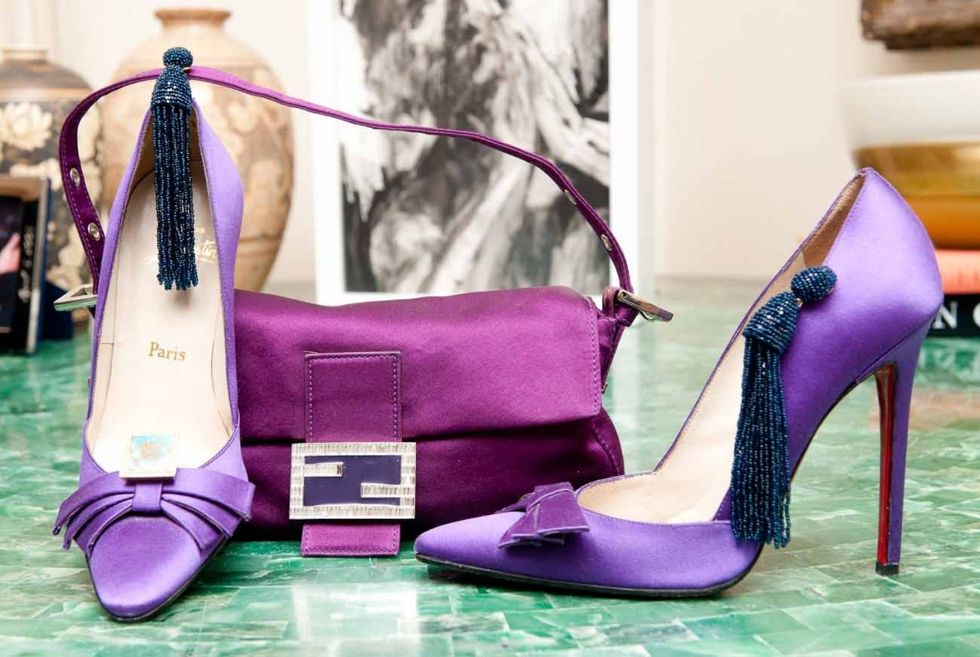 On a few after-care product recommendations…
"I have a product called Dr. Brenner's Rx Rejuvenating Foot Soap, composed of Himalayan salts—which contain magnesium, potassium and phosphorus—as well as sea salts. Try soaking your feet in soapy, lukewarm water for 20 minutes—it helps with the inflammation because it's pulling at the swelling and has a variety of minerals that absorb into your foot and help the healing process. Alternatively, you could soak your feet in an Epsom salt bath, which also has magnesium and will help with muscle aches and pains."
On products you can wear in your shoes to lessen foot pain…
"Foot Petals make a product called Killer Kushionz, which are little inserts made of Poron (a contouring material) and stick to the inside of your shoes. The material doesn't give, so it adds much-needed cushion. There's also a product called Amazing Arches, which you can stick into the heel area and will help give you an arch."
One final piece of advice…
"Wearing shoes is like dieting: when we diet we count calories, when we wear shoes, we count the hours in which we wear them. You want to make sure you're only standing in your heels for two and a half to three hours a day; when you're sitting the clock stops. If you have cushions in or the heel height isn't as high, this allows you to wear heels for a longer period of time."