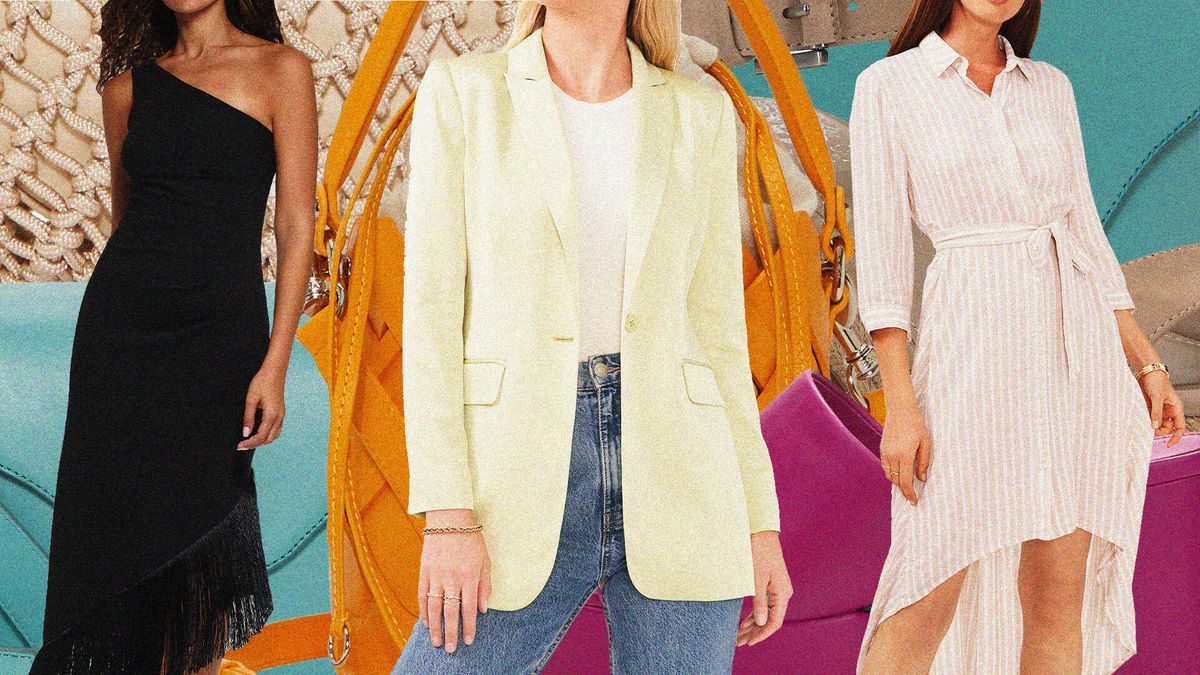 Fashion
​Must-Have Pieces for Embracing The Best of Life—And the Spring Season Ahead
From blazers to shirt dresses to crossbody bags, these are our favorite styles for spring. In collaboration with Vince Camuto.
The transition to spring always ushers in a newfound vivacity that previously laid dormant beneath the chilly temperatures and grey skies of winter. And with those sunshine-filled days and balmy evenings comes a need to reflect that exuberance in the way we dress. Luckily, our team knows a thing or two about dressing for an occasion. Below, they've invoked the help of Italian-inspired brand Vince Camuto to curate a list of essentials for every occasion spring has to offer. Plus, they've shared a few tips on how to style each.
Emily Greene, Marketing Strategy Director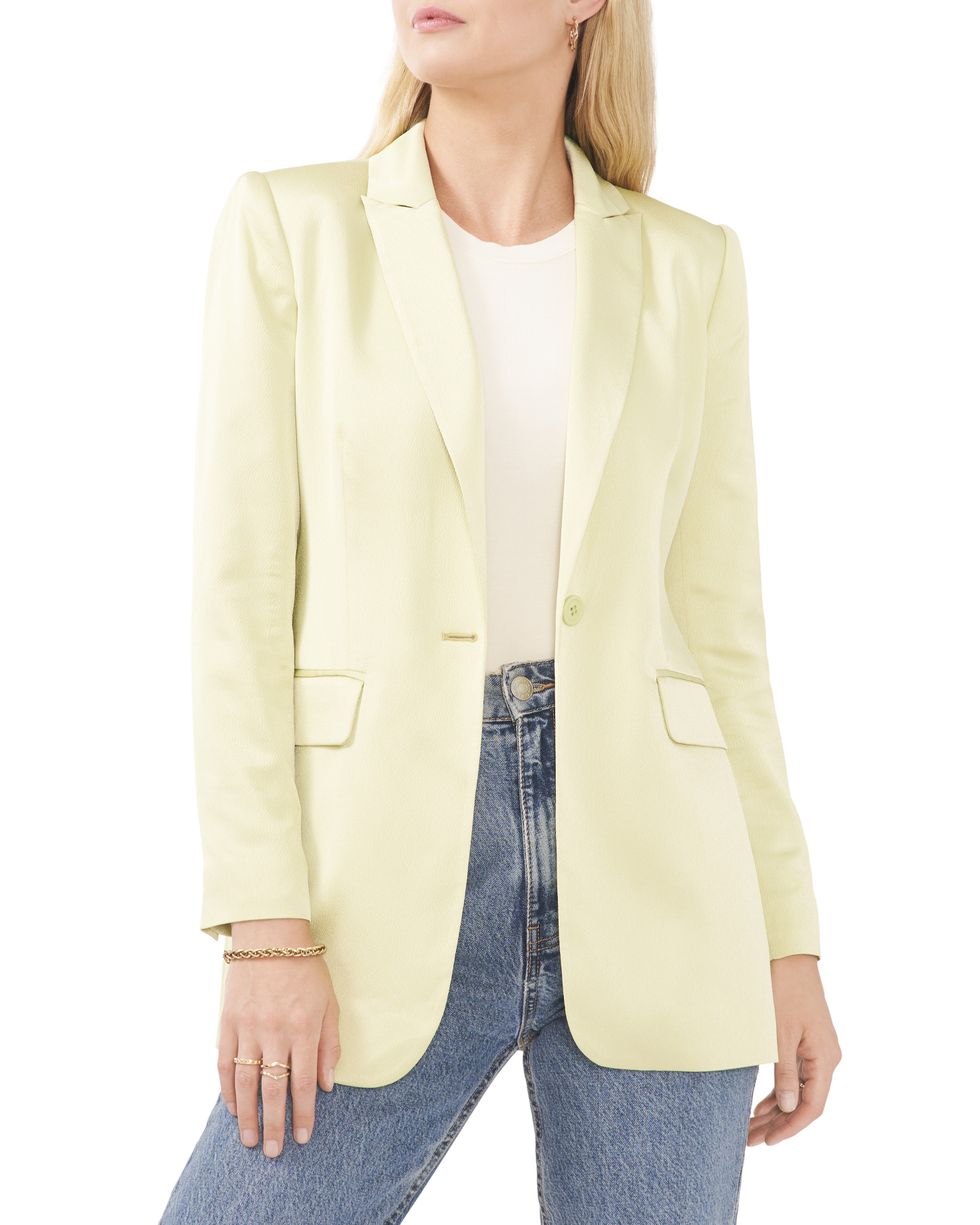 Nothing makes me feel *quite* like myself more than a structured blazer, and this lily-green iteration from Vince Camuto's new collection is the ultimate addition to any spring wardrobe. I love the idea of layering it over a classic white tee and oversized jeans, or a black crop top and mini skirt, to seamlessly add a bright pop of color to any neutral look.
Vince Camuto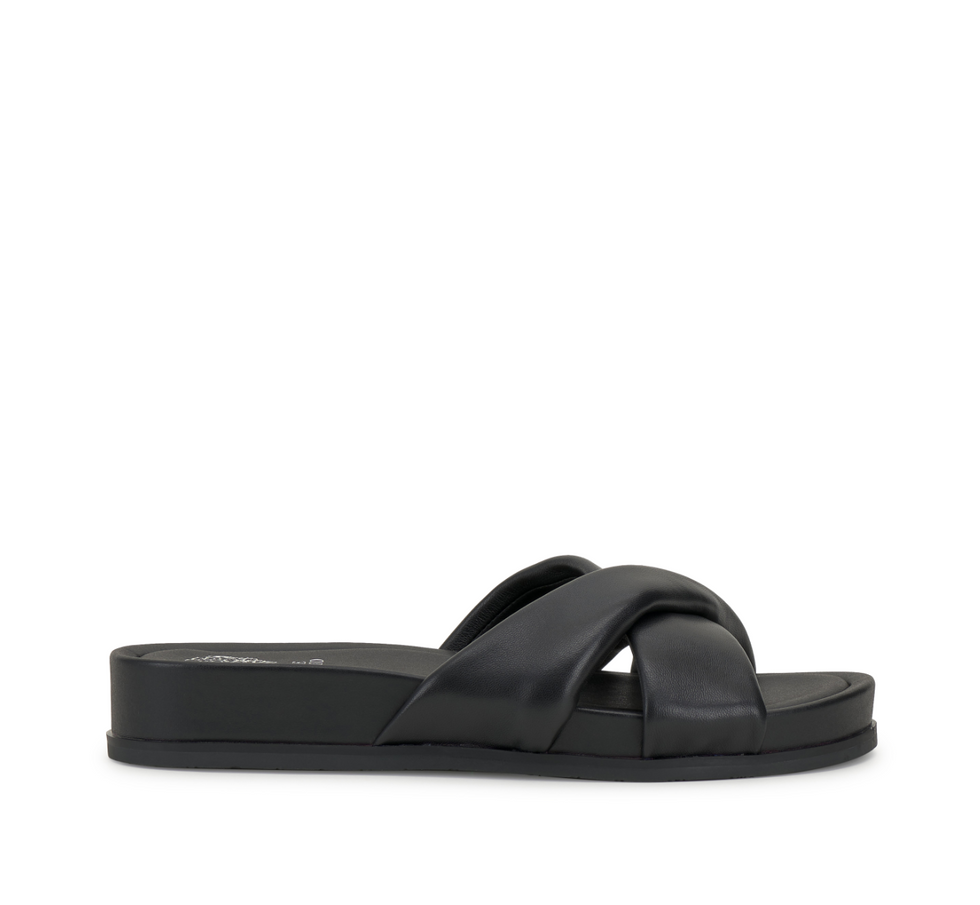 In NYC, comfortable footwear is crucial all year round, but particularly in the warmer months when it's far too nice out to jump on the subway or hop in a cab. Enter: my new go-to spring/summer sandal. With a cushy platform sole and a soft leather band, this all-black slide is perfect for pairing with denim cut-offs for a park picnic with friends, a ribbed knit mini dress for a dinner date on the water, or anything in between.
Vince Camuto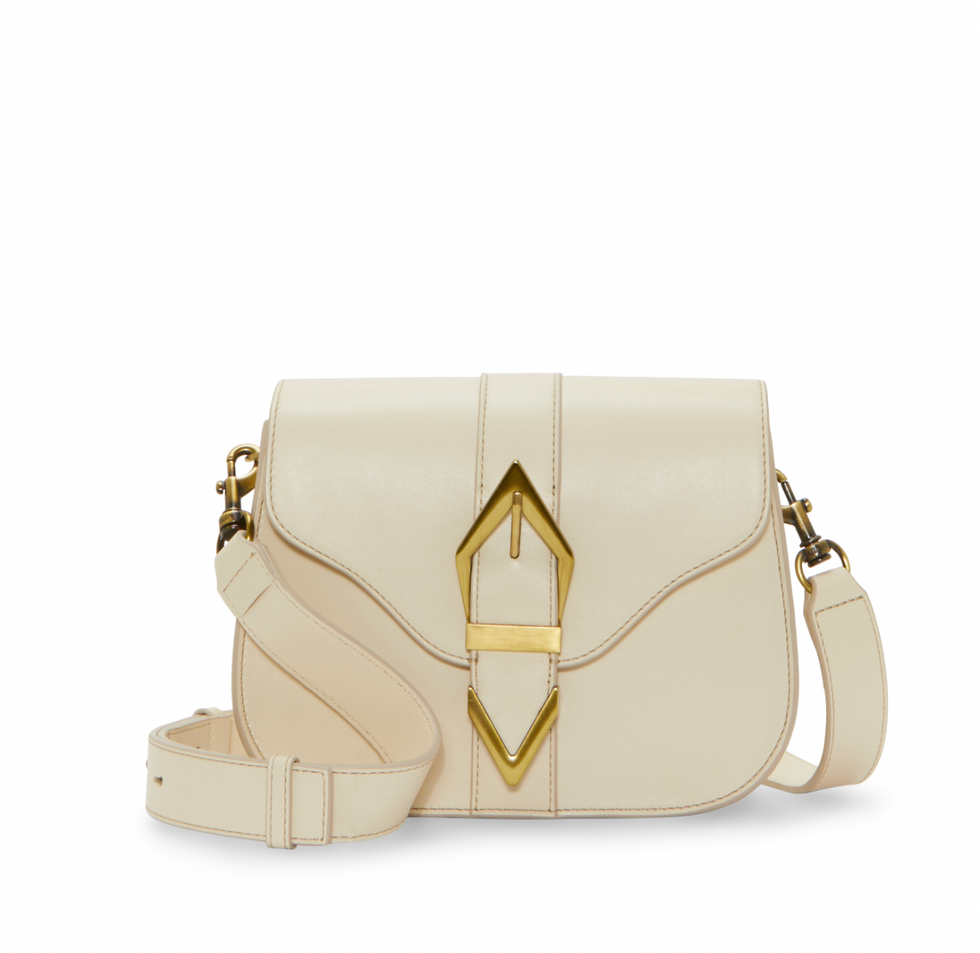 A classic crossbody bag is a quintessential must-have in every closet, and who doesn't love an excuse to upgrade? The gold hardware on Vince Camuto's Passo bag takes every outfit up a notch, and the warm cream color transitions seamlessly into summer. Style it with a pleated midi dress and oversized sunglasses for weekend brunch, or a Canadian tuxedo and white trainers for summer Friday festivities.
Vince Camuto
Ama Kwarteng, Beauty Director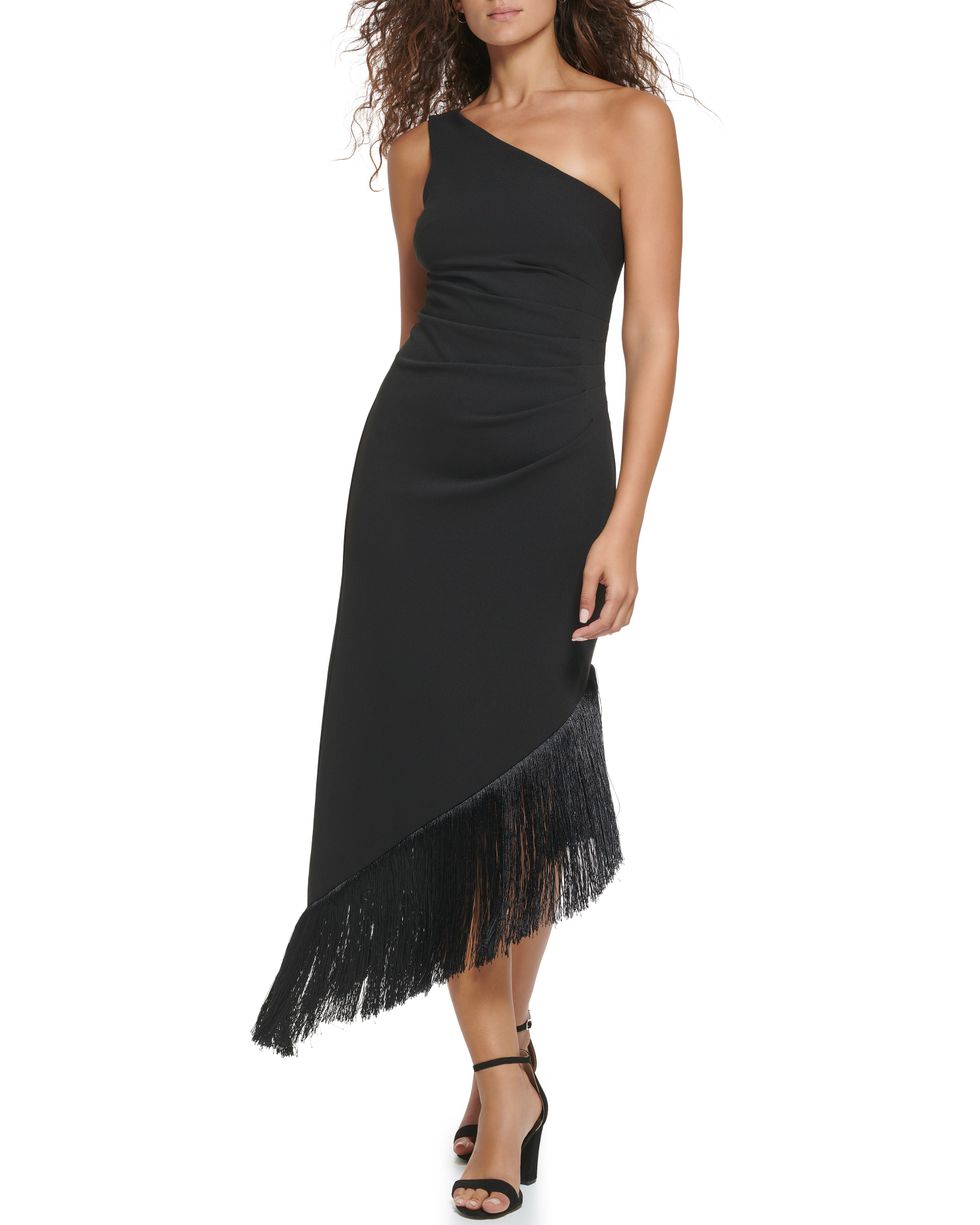 Even though summer is usually the time I swap out my more somber clothes for colorful pieces, this black dress is at the top of my list. The maxi dress's clean silhouette makes it a versatile piece in the warm-weather wardrobe—you can wear this dress to date night or throw it on for rooftop drinks. It's the ideal option to throw on and go. Pair it with a bold pair of shoes or a brightly colored bag to complete the look.
Vince Camuto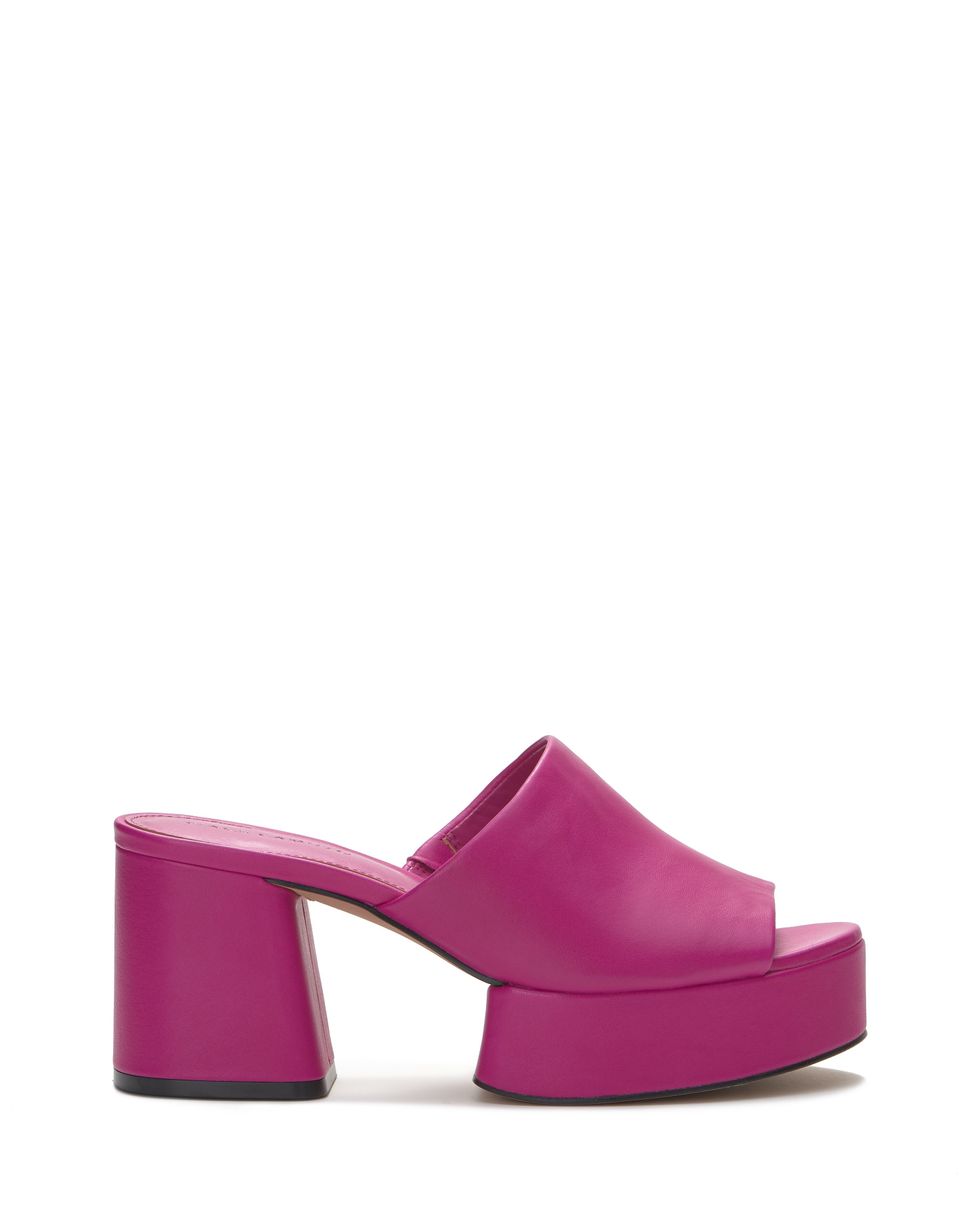 My day-to-day style usually changes depending on my mood or the specific occasion but I'm always looking for a go-to accessory that I can easily throw on with almost any outfit–these bright pink mules check off all the boxes. They're comfortable, they add height without feeling unstable, and you can slip them on whether you're wearing jeans, a slip dress, or something in between.
Vince Camuto
This bag is the sartorial version of a tropical vacation, thanks to its classic summery silhouettes and materials. Wear it with a thigh-grazing mini-dress while on a beach vacay or pair it with boyfriend jeans and a white T-shirt on a summer Friday.
Vince Camuto
Amanda Beausoleil, Associate Manager of Brand Partnerships & Sales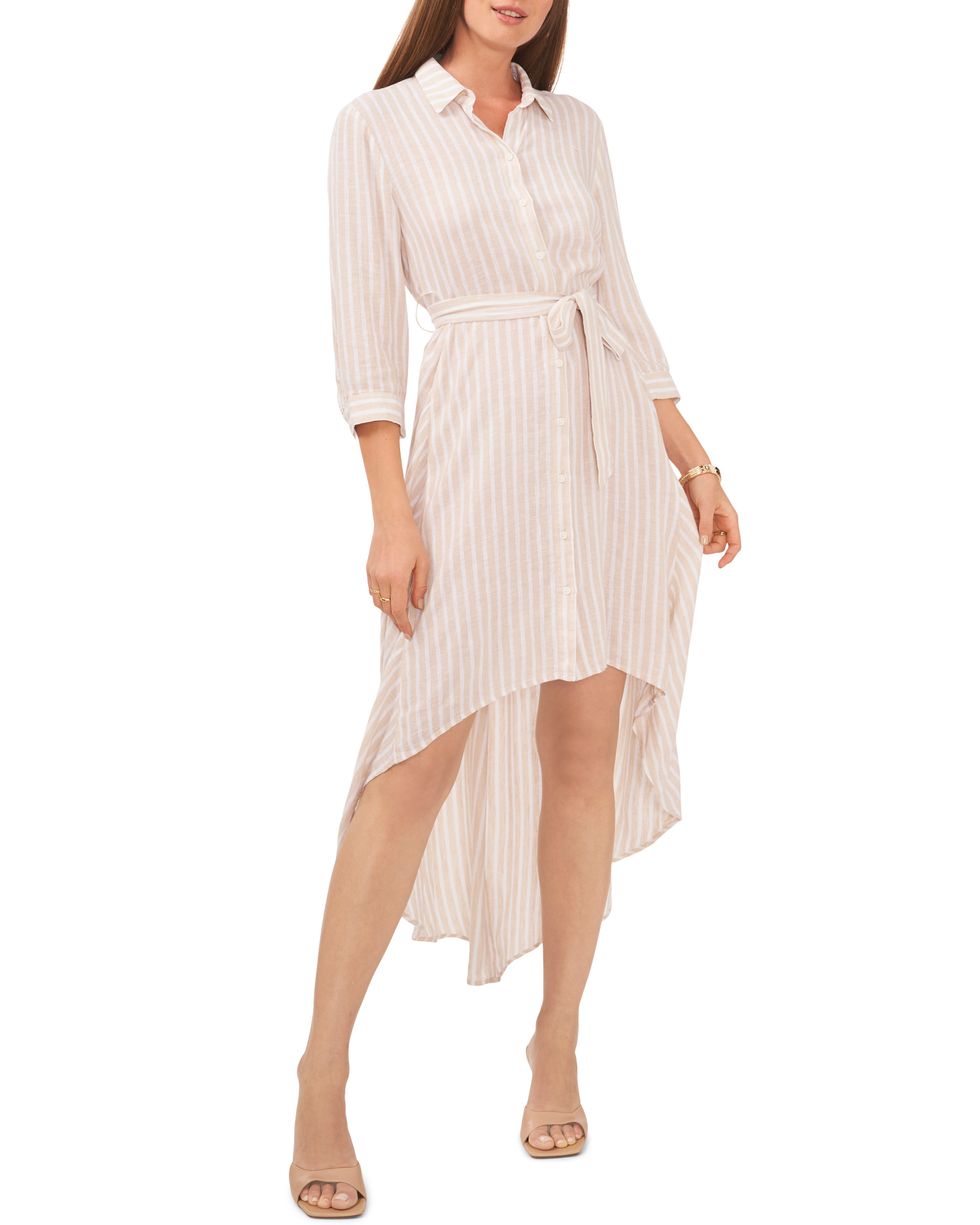 Now that we're at the halfway point between spring and summer, I'm finally in the headspace to officially switch my wardrobe. I need a million breathable dresses that have a splash of preppiness to them, which is why the Vince Camuto high-low shirtdress is screaming "wear me now." The high-low look styled with flats is perfect for meeting with friends at a rooftop bar with the flexibility to transition to an impromptu dinner in the city.
Vince Camuto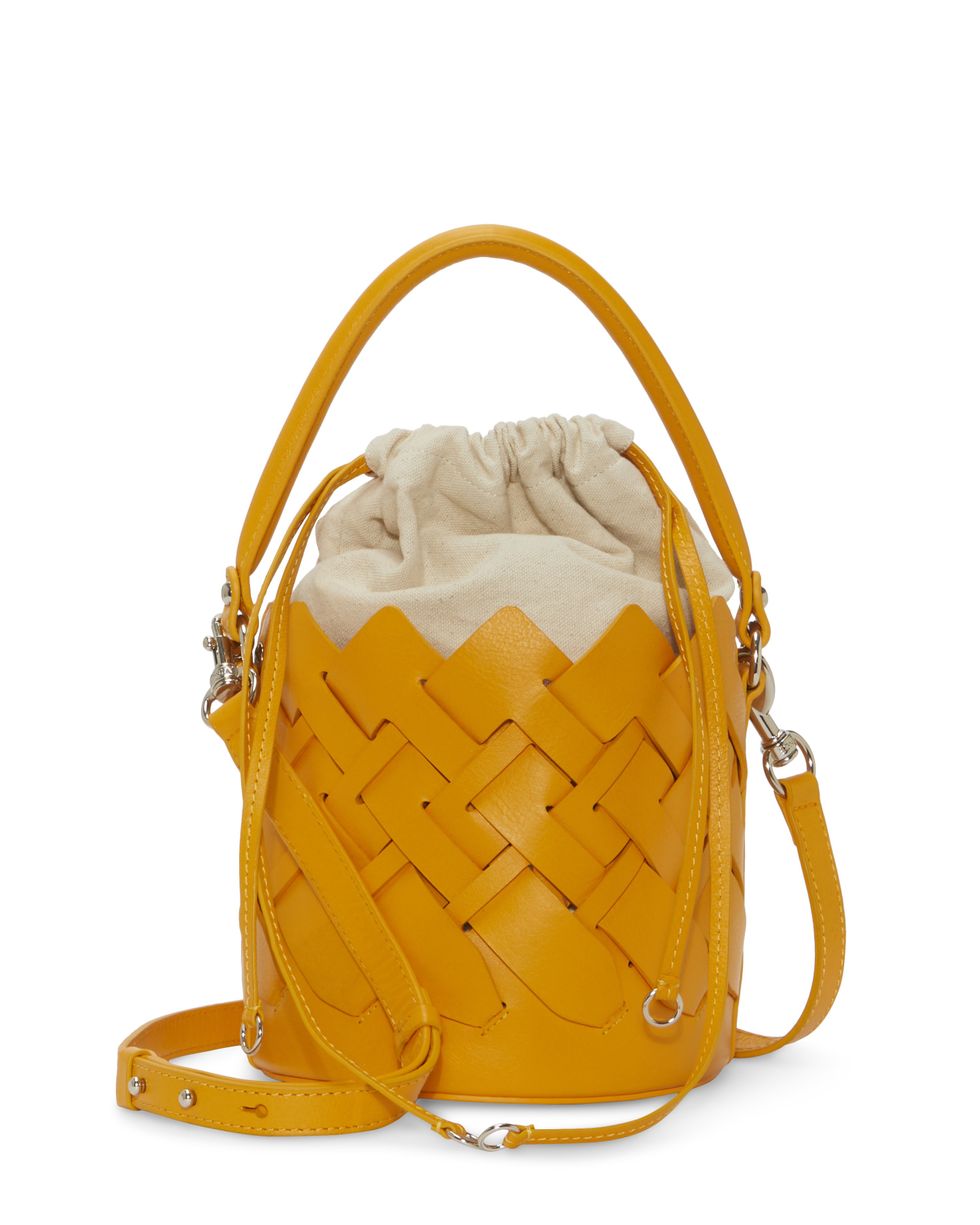 Let's talk about love! As they say, when you know you know. The Keanu crossbody bag is my new love! She is gorgeous, vibrant, one-of-a-kind, and incredibly versatile. Wear it as a crossbody when walking around the city in jeans and a tee, or use the top handle for a more dainty look, styled with a classic button-down and linen skirt. The Keanu is the ultimate spring/summer handbag—and she is never leaving my side.
Vince Camuto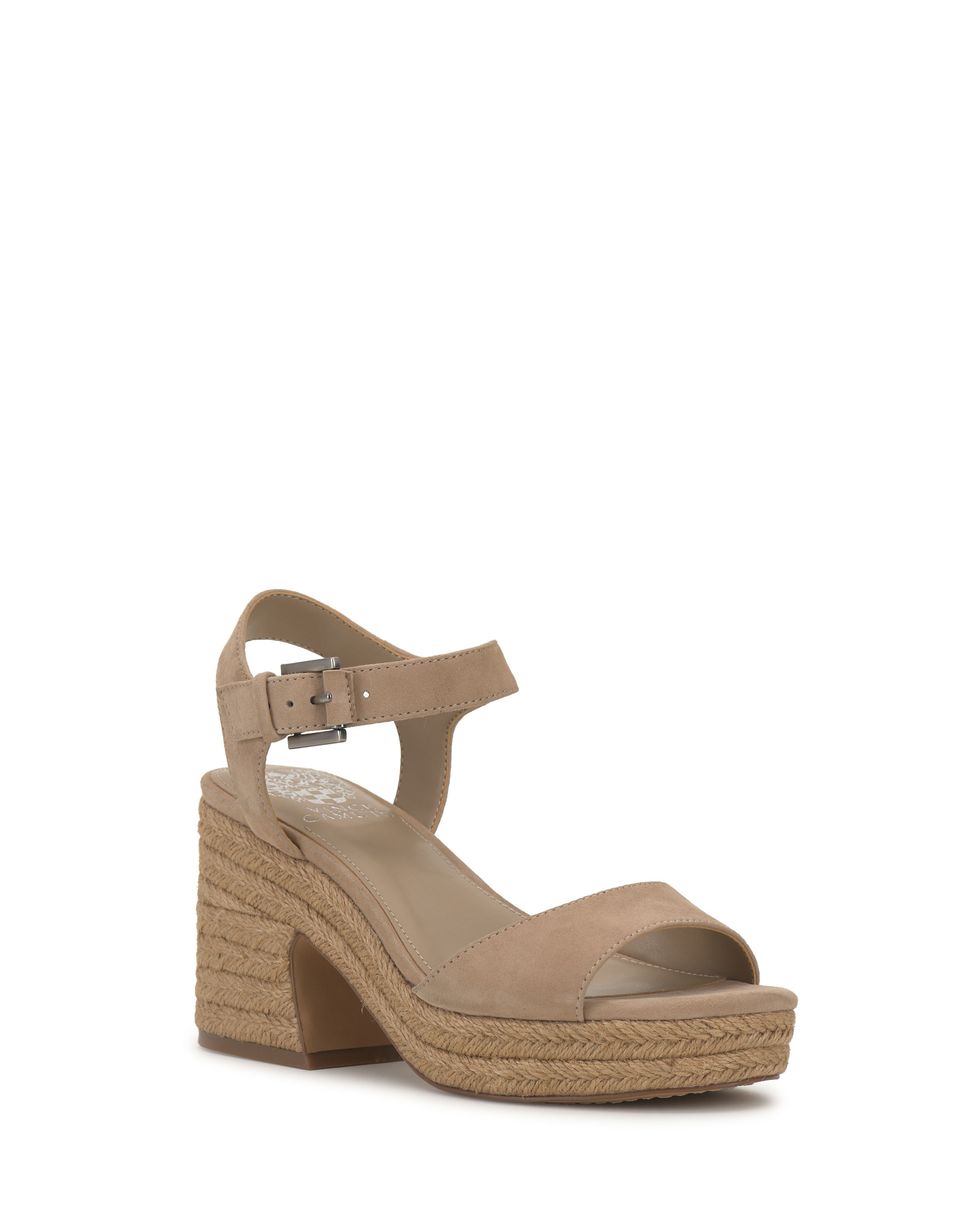 Footwear is key when packing for your summer getaway. This platform pair goes with a bathing suit and sarong, or a sundress for sipping margaritas by the water—but fear not, you don't have to wait to go on vacation to slip on a pair. Luckily, Vince Camuto figured out the perfect happy medium for bopping around the city without having to sacrifice style for comfort. Pair your soon-to-be favorite sandals with a flowy dress, or the beat-up jean shorts you can't stop wearing, no matter what your day has in store.
Vince Camuto