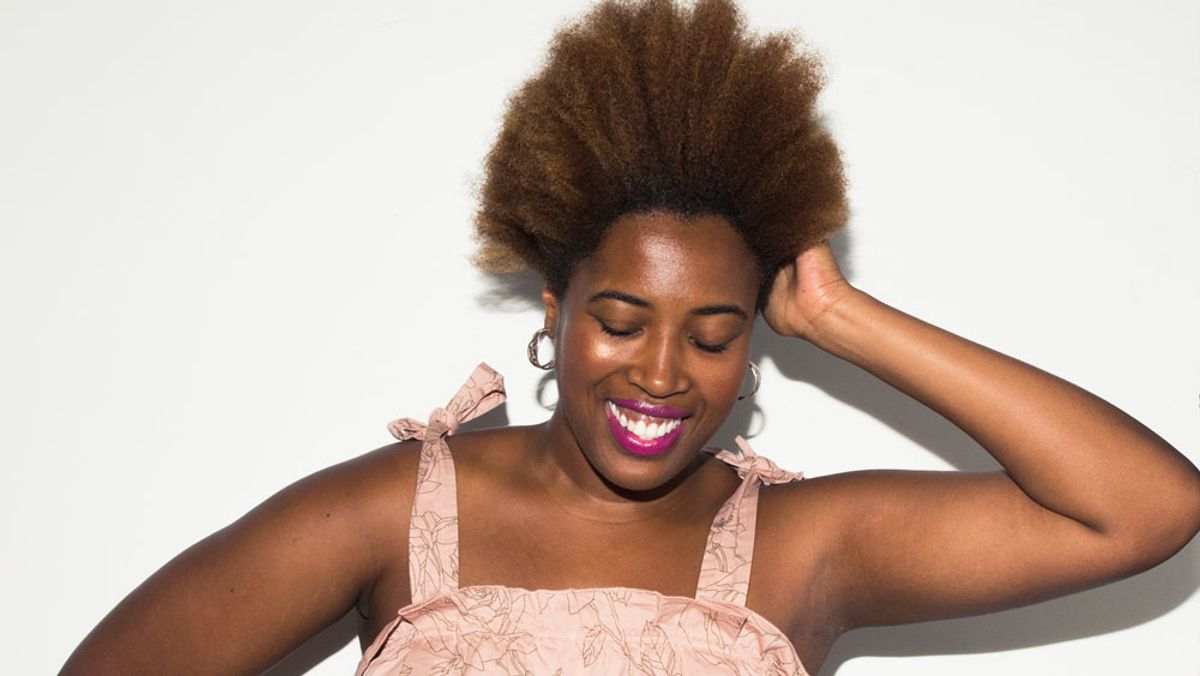 Hair
Because this 'fro isn't going to condition itself.
Alec Kugler
I don't know where I was when my sisters, friends, and colleagues all turned into beauty buffs with multi-step skin-care routines
(at a sample sale, maybe?), but I'm still washing my face with Dove soap and calling it a night. When it comes to my hair, however, I don't skimp on products, and I don't play games. Come Sunday night, my apartment is essentially a downtown Manhattan natural hair salon. There's cleansing, conditioning, masking, and more, with either a Drake playlist or my latest Netflix obsession streaming on Apple TV.
I big-chopped my once chemically processed hair eight years ago, but flat-ironed it almost daily, which, of course, fried my curl pattern to smithereens and resulted in extreme breakage. Three years ago my incredibly chic—and generous!—older sister got me a gift certificate to Hair Rules, where I did another big chop. Today I'm committed to keeping my hair as healthy as possible and do the absolute
most
in terms of moisturizing and styling on Sundays. Here's how it all goes down.
---