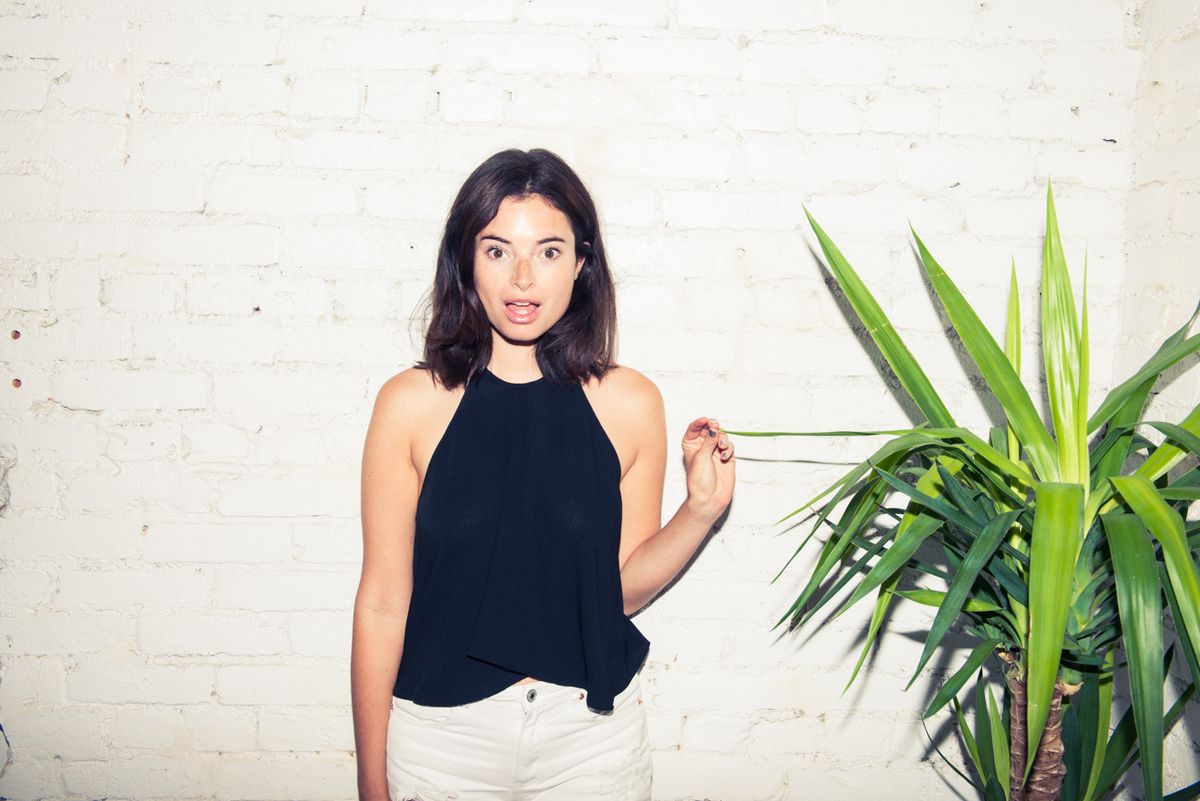 Hair
This = more time for rooftop Micheladas.
If there is one thing that holds true during summertime, it's that it shouldn't be spent twirling scorching-hot curling irons and spritzing entire bottles worth of spray onto your hair. Instead, as these things typically go, summer is more about the walk-out-of-the-house-with-soaking-wet-hair dogma — in our opinion, anyway. But since it's not entirely appropriate to walk into work with dripping hair that's slowly turning your white Acne tee translucent or to Sunday morning brunch with half-dry, possibly-greasy roots, we're in search of an equally easy hairstyle that doesn't warrant judge-y side-eye… and a wet t-shirt.
---
And when it comes to easy, undone cool girl hair, Sera Sloane (and her business partner, Kate Schlichter), the New York transplant of the L.A.-based Lost Hills salon, is basically a bicoastal bed-head deity. Naturally, we had her hook us up with the simplest summer hairstyle that could be achieved in practically a minute (just count really slowly). Grab some styling paste, pins, and some dry shampoo, and go.
1.
"Work in the mannequin styling paste (we used R+co) into your dry bed head, making sure it's evenly distributed. The paste turns into a cream with the warmth of your hands." — Sera Sloane 
2.
"Roll sections of your hair using your fingers like a barrel of a curling iron and pin the sections close to your head with long duck bill clips. This is the best way to get volume and movement without a curling iron."
3.
"While you finish getting ready doing your makeup, your hair in pins will have time to set. You could even hit it with a blow dryer to enhance and speed things up." 
4.
"Once it has cooled down, spray in Death Valley (R+co), a clear dry shampoo that will help with volume and texture. Spray liberally in your hair, scrunching in to bring out the texture."