Beauty All-Stars
Dieux Skin's Co-Founders Never Expected the Brand to Go Viral
The key to their success? Authenticity.
Yudi Ela
Prop Styling:
Gözde Eker
Photo Asst:
Sam Schmieg
Production Director:
Jess Sisco
Creative Director:
Phuong Nguyen
Associate Producer:
Claire Flanagan
We're all familiar with the term "power couple," but allow us to introduce you to a power trio: Charlotte Palermino, Joyce de Lemos, and Marta Freedman. When the three women launched Dieux Skin in September 2020—at the height of the pandemic—it undoubtedly came with its challenges, but finding their audience was not one of them. After the debut of their inaugural product, the Forever Eye Mask, it was hard not to spot a Dieux logo while scrolling through Instagram. How did this brand go viral so fast? It captures exactly what people are craving (and often can't find) today: authenticity.
(L-R): Dieux Skin co-founders Marta Freedman, Joyce de Lemos, and Charlotte Palermino.
Photo: Courtesy of Dieux Skin
In a world where consumers need to constantly combat misleading marketing, Dieux is a welcomed breath of fresh air. Palermino (CEO), Freedman (creative director), and de Lemos (head of product) have no interest in using any deceptive terms to lure you in—just their research-backed, sustainably-driven formulas. The brand even conducted a clinical study for their Deliverance serum, which won Coveteur's 2022 Beauty All-Stars award for "Worth the Hype," to ensure it used the most effective dosing of cannabinoids. Lucky for us, this is only the starting point of Dieux's continuously expanding skincare portfolio.
Even over a computer screen, you can feel the passion, love, and dedication that emanates from the Dieux founders. Below, we caught up with the team over Zoom to chat about the learning curves of developing a brand, their commitment to product quality and transparency, and the viral community they have built.
What inspired you all to create the brand and what void were you hoping to fill in the market?
Charlotte Palermino: "The brand couldn't exist as it does without us three. It all started with Marta and I creating a cannabis newsletter years ago called "Nice Paper." This was when CBD was being talked about [frequently]. We saw it becoming a trend when it shouldn't have and [wanted to explore] if there was anything with cannabinoids in skincare. We knew that we weren't really qualified to answer that question, so I needed a great cosmetic chemist who understood clinicals. Then my friend April just happened to be like, 'I have someone for you,' so I slid into Joyce's DMs."
Joyce de Lemos: "You are probably the only person that has ever done that [laughs]."
CP: "Marta, [who was already on board with me], and I immediately were like 'She is so cool.' We realized that we had a lot of work to do in validating cannabinoids. In doing that we also realized, as a collective, that we needed to do a lot of validating of what cosmetics can do, what they cannot do, and undo a lot of harm that the beauty industry does. There was a wide open space in the market for something that was more clinically-vetted in terms of testing but had a soul, and addressed a lot of the issues that we were seeing in the industry. That is our venn diagram of how we started."
Who was the first person you told about your idea for the brand and what was their reaction?
CP: "Honestly, we were met with so much skepticism. Many people said that there is so much skincare out there and there is. It's a saturated market. I remember talking to investors about it and it was bad in terms of people not really believing in it. I felt like with Joyce we got a lot of credibility due to the cosmetic chemistry side, but even then [there was still skepticism]. When I started talking about the issues with the beauty space on my own social media channel, that did not fall on deaf ears. That is how I built my following, which then led to a strategy on how to build Dieux's following organically. We have done very little advertising for the brand and it's because this is stuff that people care about. People want products that work and that speak to them and their values. We moved beyond just cannabinoids after realizing pretty quickly that you can't be a CBD brand simply because it's a bit of an odd value proposition. It's like saying you are a retinol brand. It doesn't exist."
JDL: "When we first started, cannabinoids were still this big amorphous blob of potential. We didn't really know where to pick away at it to get the true value of it. When you have a concept but you don't know quite what it is, the storytelling component isn't there and it is a bit harder to sell. When we started to deep dive into the research, that's definitely when the tide turned and the interest was super accelerated. Everyone saw us as a non-bullshit CBD company. Then to Charlotte's point, we deployed the same tactics that we did in creating Deliverance into all the other products. Choosing clinically-vetted ingredients, being transparent and intentional about why we chose those ingredients, and trying to pass our cost savings onto our consumer."
Dieux Skin co-founders Charlotte Palermino and Joyce de Lemos.
Photo: Courtesy of Dieux Skin
There is such a sense of community that comes along with Dieux that's special. People are so excited and eager to hear what's next.
CP: "It's the time we take with each product and even just on things like a brand of a supplier. Someone will tell us, 'Oh well if you do this it will be a lower quality product, but you will get it faster.' We are not going to do that and sometimes it ends up taking an extra six months on the product development timeline."
JDL: "What helps is the fact that the three of us operate in our own individual spheres. We are experts at what we do. We respect each other so much that whenever we have to make any kind of decision, we always confide in one another. That really comes through in our products and our process. That is where the true authenticity lies and I think that is why we are so good at what we do."
Was there a learning curve you had to face when developing the brand? Were there certain aspects that you found easier or harder than what you expected?
JDL: "For sure. I had experience with a whole bunch of different companies—both large corporations and smaller startups. But one of the biggest challenges for us was really starting the company from the ground up in terms of defining who our packaging and ingredient vendors are and understanding the supply chain especially in a time of pandemic. Other than that, it has been as expected. I say that because I know no matter what challenges we face, we are always just going to be quick to pivot and figure out a solution. That is just how we operate."
CP: "For me, it's the response. I always knew that we were going to do well, but I didn't realize that it was going to be this fast. I don't think we were ever able to contextualize it until we started speaking to investors. We would tell them our numbers and their jaws would hit the floor. We were profitable last year because we were able to get what we were selling out just through organic content. It's so rewarding to hear from consumers that they are learning how to navigate the market. That is the ultimate goal of Dieux; for people to understand skincare and what works for them. I think it is so important for brands to do a better job of not misinforming or misleading customers. There are very real impacts and ramifications to how we market, so for us knowledge is power."
Have you ever felt stuck creatively? What do you do to stay creative as you evolve the brand forward?
Marta Freedman: "I recently got into human design, where you learn about if you are a manifestor, a projector, or a generator. I am a projector, which means I need rest in order to be creative and productive. For years, I have been a workaholic. All of us have. Over the past year, I definitely felt creatively burnt out. Now, I've leaned into taking care of myself more than ever. I finally feel charged and well enough to do my job. The three of us were heads down for two-and-a-half years and we all thought it was normal to be working all the time, but it really isn't. It's not necessary or healthy."
CP: "I was the last one that came through and said 'I need to work less.' Marta was like, 'You've seen the light!' In just resting you are able to be more creative and come with more excitement and ideas. I think we have this culture around founders where if you are not working 24/7, then you are not working hard. But just because you are working hard, doesn't mean you are doing good work. The second that I reframed that in my mind, I was like 'I am turning off now.'"
How do you know when a product is done and ready to be given your stamp of approval?
JDL: "It's a really big balance between the three of us, honestly. From evaluating the product, looking at the claims that we want to achieve, and making sure that all the testing that we are doing substantiates those claims. At the last minute someone in the crew, most likely me, will have a freak out and try to reformulate the product."
CP: "We like to share responsibilities in spiraling."
JDL: "It is just part of the process that proves how intentional we are. We truly know a product is good when we have enough anecdotal evidence from clinical testing and sharing the formulation with our close friends and family who we like calling 'the congregation.' Once we have those two things, along with a perfect texture and the best application, then we feel like it is ready to go. Oh and the last component: packaging. Charlotte always says, 'Are we making the best garbage right now?' Because at the end of the day we are trying to be super sustainable, but it is all going to go somewhere. Where is it going to go and what is the end game for this piece of material that we are putting out into the environment?"
Dieux Skin co-founder Marta Freedman.
Photo: Courtesy of Dieux Skin
What has been one of the biggest challenges you've faced as founders in the beauty industry?
CP: "Two things. I don't think anybody could have anticipated how bad supply chains were going to be. To operate in a global economy where you are sourcing things from other countries has been hard. Something that has been really scary for me personally is speaking out on movements that I believe are damaging. For example, I am no fan of clean beauty, but it is much larger than 'I just don't like the marketing.' Most people have really good intentions when they do it—they want safety. But ultimately I ask 'What are you doing for safety?' and they can't give me a good answer. We want to expand, we want to grow, we want to go to Europe. Going up against these really big popular movements that are being heavily funded is a little bit daunting to me. I worry that by trying to do the right thing and make the industry better, are we hurting the brand? Ultimately I do not think we have a brand if we are not authentic and if we aren't being honest about marketing. So for me it is our only option."
JDL: "I'll say that one of the biggest challenges that I have been feeling over the past year is a sense of representation as a women of color founder. Making sure that I am representing myself in a way that inspires people and encourages people to follow a different path. I wonder every single day, am I doing enough to represent?Am I doing enough to formulate in a way that is inclusive of everyone? Am I doing enough to make sure that our products are being tested on all people? There are things that are out of my control like when we test clinical studies. Sometimes not all skin tones can be represented based on the testing site that we work with. So how can I push that further? That is a little bit of a frustration, but it also just feels like a heavy responsibility for me."
MF: "I think it is just scary to have a brand. We are all consumers at the end of the day and we have all been conditioned with these direct-to-consumer (DTC) brands that are so much to live up to. There is a lot of pressure to be conventional founders and to fit these cookie cutter ideals, and get into retailers. We have done a good job of doing it our own way. That in itself is our own challenge. It's hard but totally worth it."
What would you classify as your biggest win so far?
CP: It is a joy to get feedback from people who care enough to give it to us. Even when we hear something from someone who didn't react well to the product, they give us these thoughtful messages—that's one thing I'm floored by every single day. Our customers are so smart and cool."
JLD: "I would agree. To your point Charlotte, it is really nice when you get messages from people and it's not condescending or a comment where they are hating on us. They love the brand, they love the authenticity, and they love what we represent."
CP: "And the world can be like that! There is a way to communicate things, even criticism, in a way that is respectful. The fact that we are generating this community where people are genuinely kind makes me feel so hopeful and excited. At the same time it makes me want to do better and hold us all to a higher standard. That's why we rethink how we do everything versus just trying to launch a new product every two seconds. We think about the integrity of the product, the integrity of your skin, and how it's actually something that is going to be new in the market."
Deliverance Soothing Trinity Serum
"My major skin concerns are hyperpigmentation and texture, and after using this serum twice a day for a few weeks, I noticed a huge difference in the look and feel of my skin. I'm currently on my third bottle." —Ama Kwarteng, Coveteur Beauty Editor
Dieux Skin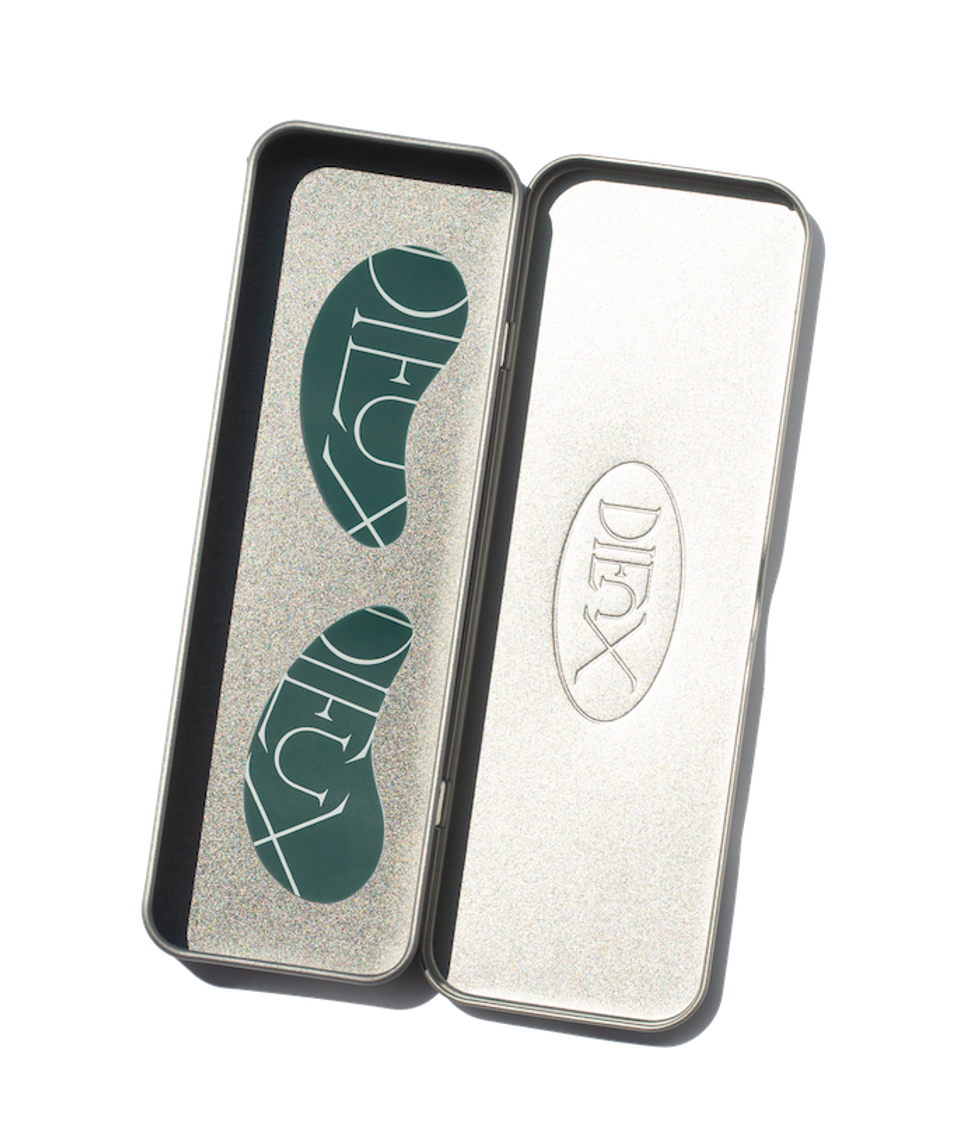 Dieux Skin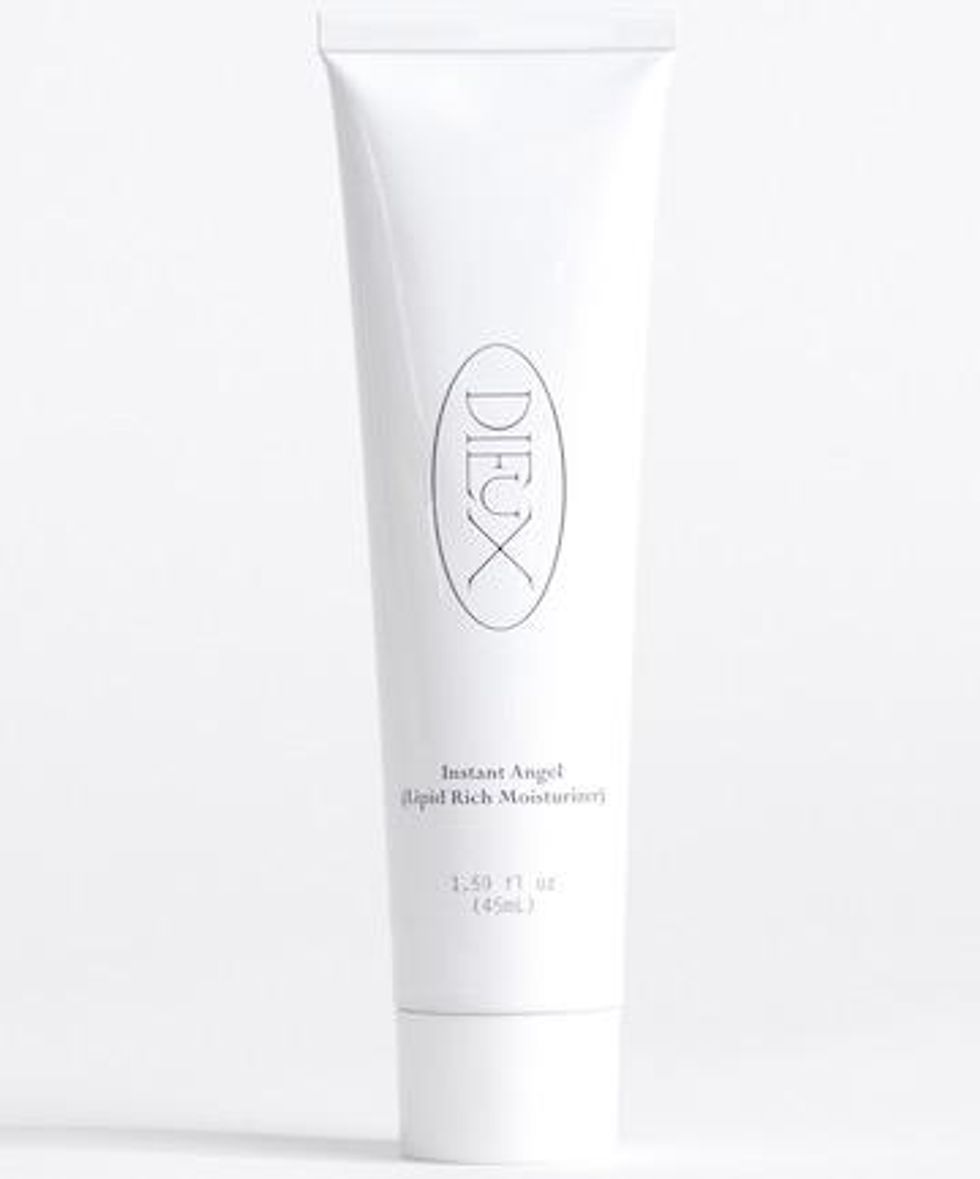 Dieux Skin