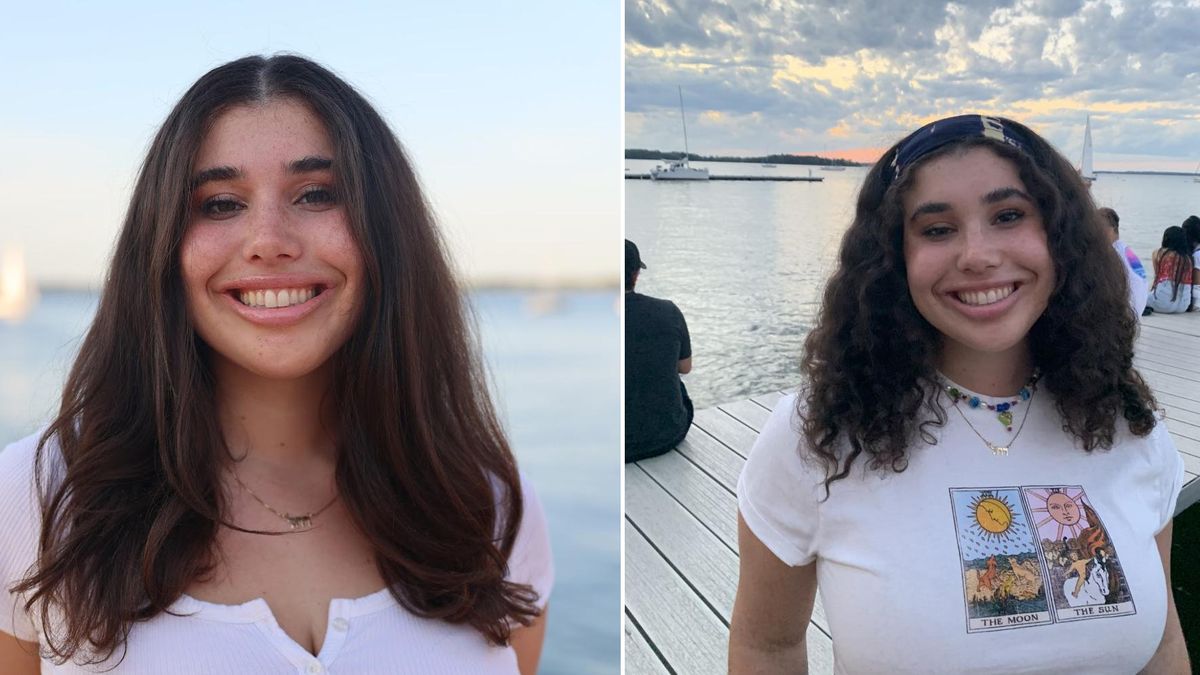 Hair
How Canceling My Keratin Appointment Helped Me Embrace My Jewish Identity
"I realized I would not find the confidence I was looking for in a four-hour smoothing press or an oil-infused frizz conditioning cure."
Last Tuesday began similarly to any other—I slept ten minutes past my alarm, put off cleaning my room for another day, and contemplated if my work would do itself. There was one departure from the norm, though. I picked up the phone to schedule, then promptly cancel, a keratin hair treatment.
My mom's wavy hair is now straight, disciplined from years of hair treatments and flat irons. Mine, on the other hand, is classically Jewish—dark, disobedient, and when brushed out, my hair looks like it could fill the entire state of New Jersey. I lusted after the hair of the Jewish actresses on my television and movie screens, like Baby from Dirty Dancing and Carrie Bradshaw in Sex and the City, but I still could not find the courage to love my own curls. After a series of botched haircuts and spending an amount of money that's embarrassing to disclose, I began to face the reality of my situation. My mane would never naturally look like Rapunzel's silky tower of hair.
There seemed to be an easy solution to all my qualms in the form of formaldehyde and glyoxylic acid; the magical keratin treatment is loved by millions of women and dished out for prices upwards of $300. It was advertised on my salon's website alongside a guarantee of at least three months of "smoother, softer locks with effortless maintenance," but to my insecure eyes, it ensured the likeability and male validation I desperately seeked. My immediate thought was "how does it work?" followed by "where do I sign up?"
Even as I debated the pros and cons of Brazilian, keratin, and relaxer treatments, I realized I would not find the confidence I was looking for in a four-hour smoothing press or an oil-infused frizz conditioning cure. Despite my inability to tame them, my curls have always been connected to my Jewish identity, a part of my life that no amount of chemicals have the power to change.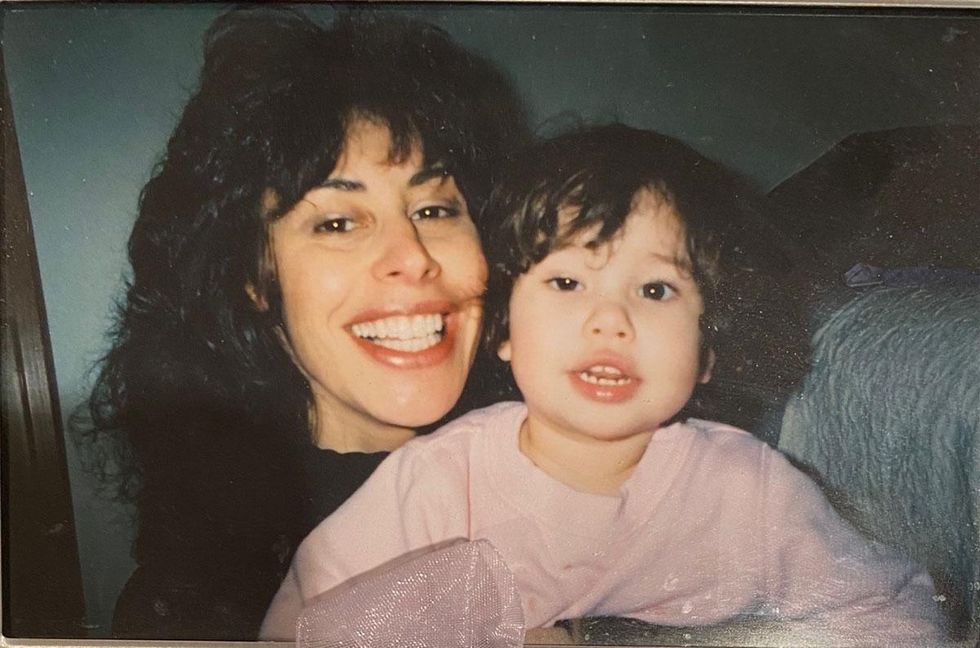 As the daughter of a Methodist Christian father from Arkansas and Conservative Jewish mother from Maryland, I struggled to define my religious beliefs growing up. I learned about the meaning of holidays like Rosh Hashanah and Yom Kippur and celebrated Christmas and Easter. I felt as comfortable sitting at a prayer pew as I did playing dreidel. However, the joy that came with opening Hannukah gifts never quite erased the uncomfortable sensation felt when I sensed eyes on my back during lessons on the Holocaust and overheard anti-semitic jokes made about gas chambers. Growing up in Naperville, Illinois, a town with a low Jewish population, the more my religion made me stand out, the more it became something I wanted to hide.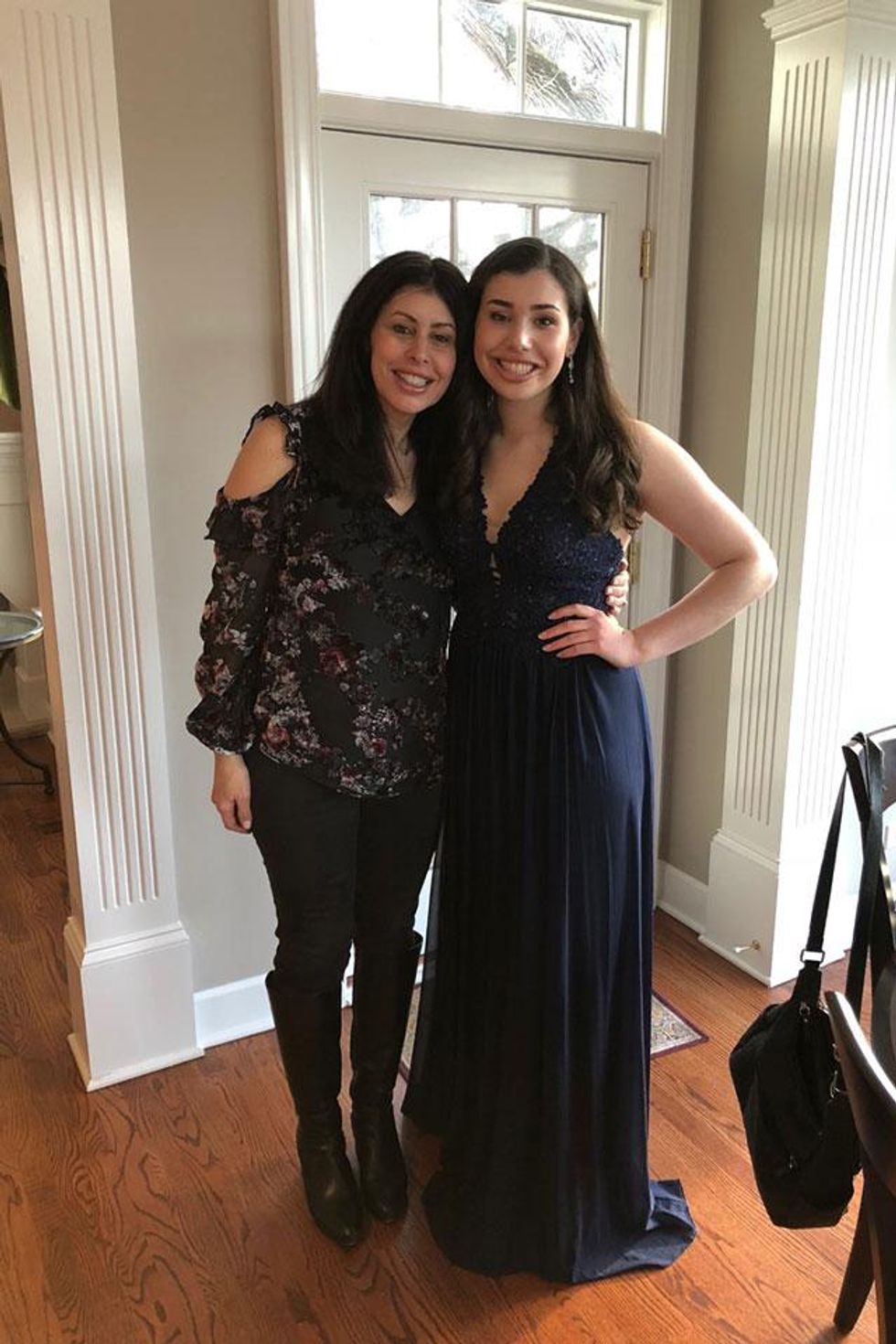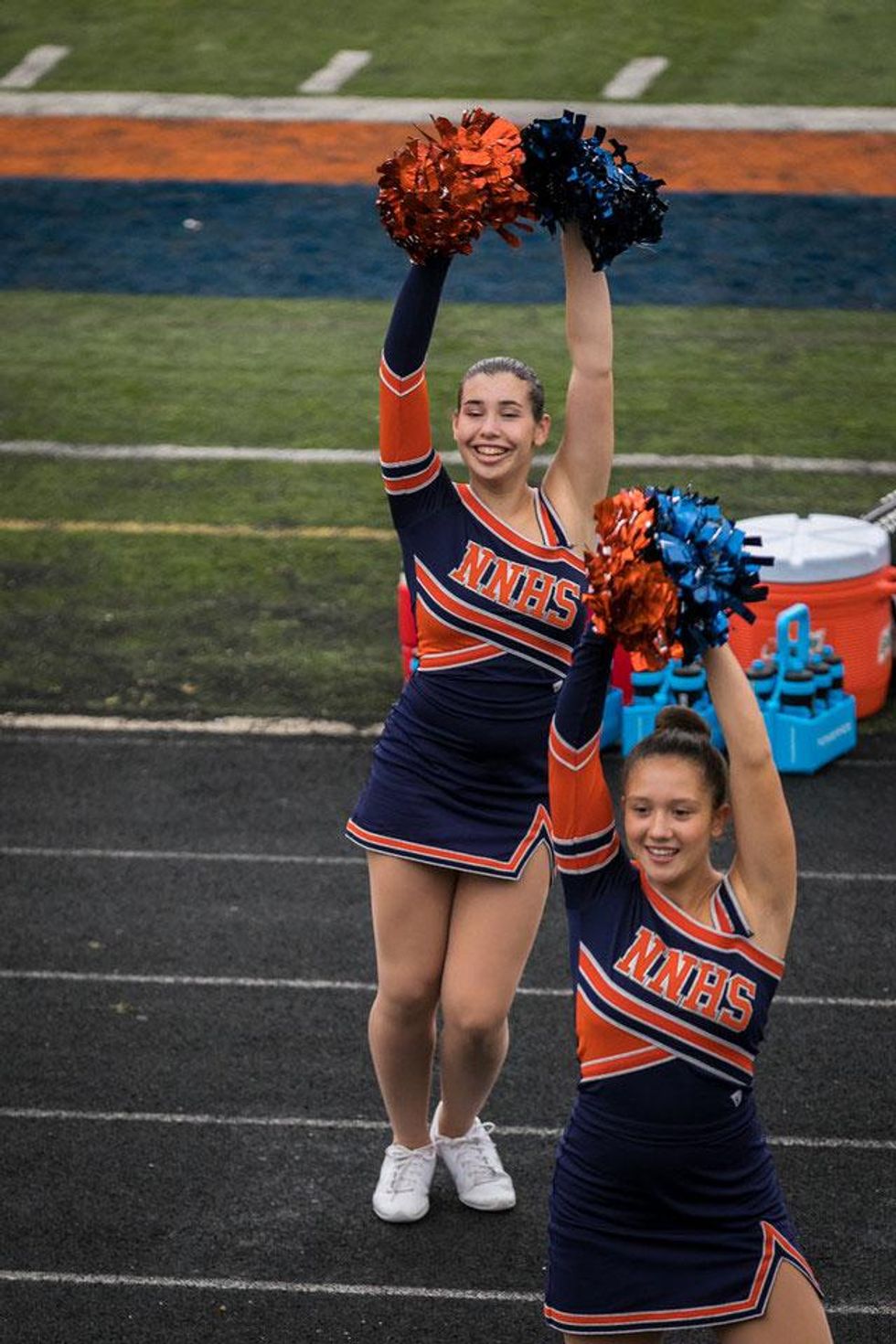 I felt vulnerable about my Jewish identity, and was more than happy to remedy my problems with a flat iron. Surrounded by friends with long, sleek hair and images of movie stars with smooth blowouts, straight hair was placed on a pedestal in my mind as the standard of beauty. I envied the YouTube and Pinterest back-to-school hair tutorials that were clearly intended for girls without frizz issues. At dance competitions and ice skating exhibitions where uniformity is a key element of costume, my disorderly hair stood out, mitigated only by a bottle of Garnier Fructis extra-hold hair gel. Straightening my hair became a way to blend in. Whether it was for homecoming dances, birthday parties, or the first day of school, I knew I'd be booking a trip to the salon ahead of time to ensure I looked similar to the gaggle of girls around me. Before my Bat Mitzvah, an important Jewish coming of age ceremony, I convinced my mom to pay a hairdresser to transform my coils into a polished updo. And when it came time for Greek recruitment at my Big Ten university a few years later, I had my blow dryer and round brush at the ready, hoping to fit the image of a sleek-haired sorority girl.
There is no "one way" to look Jewish, whether in terms of hair, skin color, or features. But curly hair is a trait commonly associated with those of Ashkenazi descent in pop culture, from Fran Drescher's hair-sprayed 'do to Gretchen Weiner's totally-fetch tresses to Barbra Streisand's beloved ringlets. For men, people like Jonah Hill, Seth Rogan, and Jesse Eisenberg popularized the Jew 'Fro, which is described by one user on Urban Dictionary as a style that "consists of curly hair and is often large." To sum the phenomenon up, one of the characters in the 2013 comedy Bad Jews was described in the script as being "⅔ body, ⅓ hair." The hair is often the butt of the joke, reinforcing negative stereotypes and sending my self-esteem into a spiral.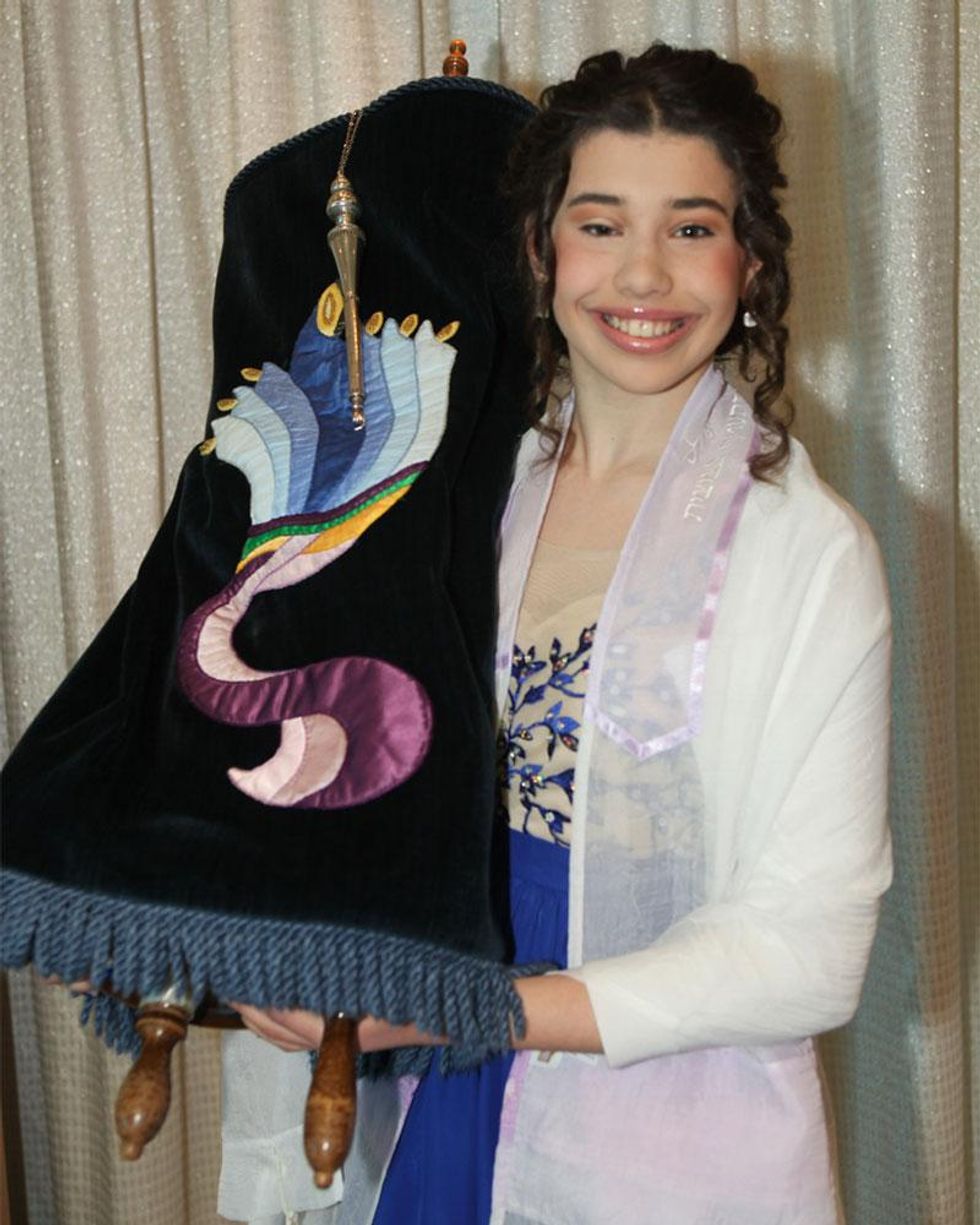 These perceptions began to slightly shift for me the moment I stepped onto a Jewish summer camp in eighth grade. For the first time, I was surrounded by people who looked just like me—and, yes, lots of them had curly hair. Instead of sticking out like a sore thumb, my curls became a conversation starter between myself and others who were bestowed with the same fortune. Comparing products or tales of haircuts gone wrong sparked great friendships, and a counselor even turned me onto Kosher Kurls, a hair-care line designed for Jewish girls. In the years that followed, I sought out stories about strong Jewish women. I read about Gloria Steinem's work toward the feminist movement, watched documentaries about Ruth Bader Ginsburg's efforts to protect women's reproductive rights and listened to Aly Raisman's use her voice in a powerful court speech about her sexual abuser. Within my own local community, I started paying more attention to the moms dropping their kids off at shul, the volunteers setting up the latke bake, and our synagogue's cantor who led religious services. By seeing people who resembled me in media and in real life, the lies I told myself about what was beautiful began to unravel.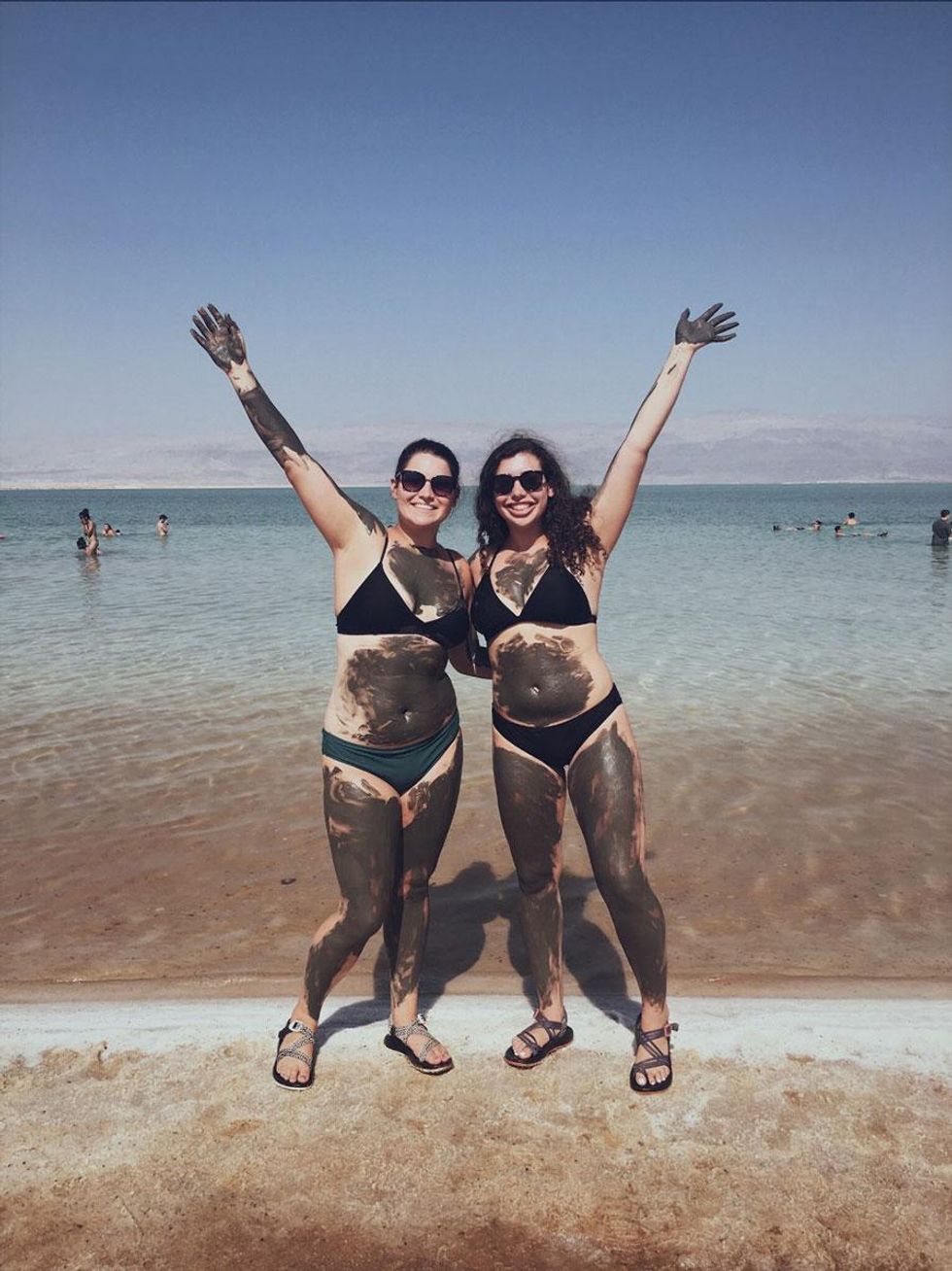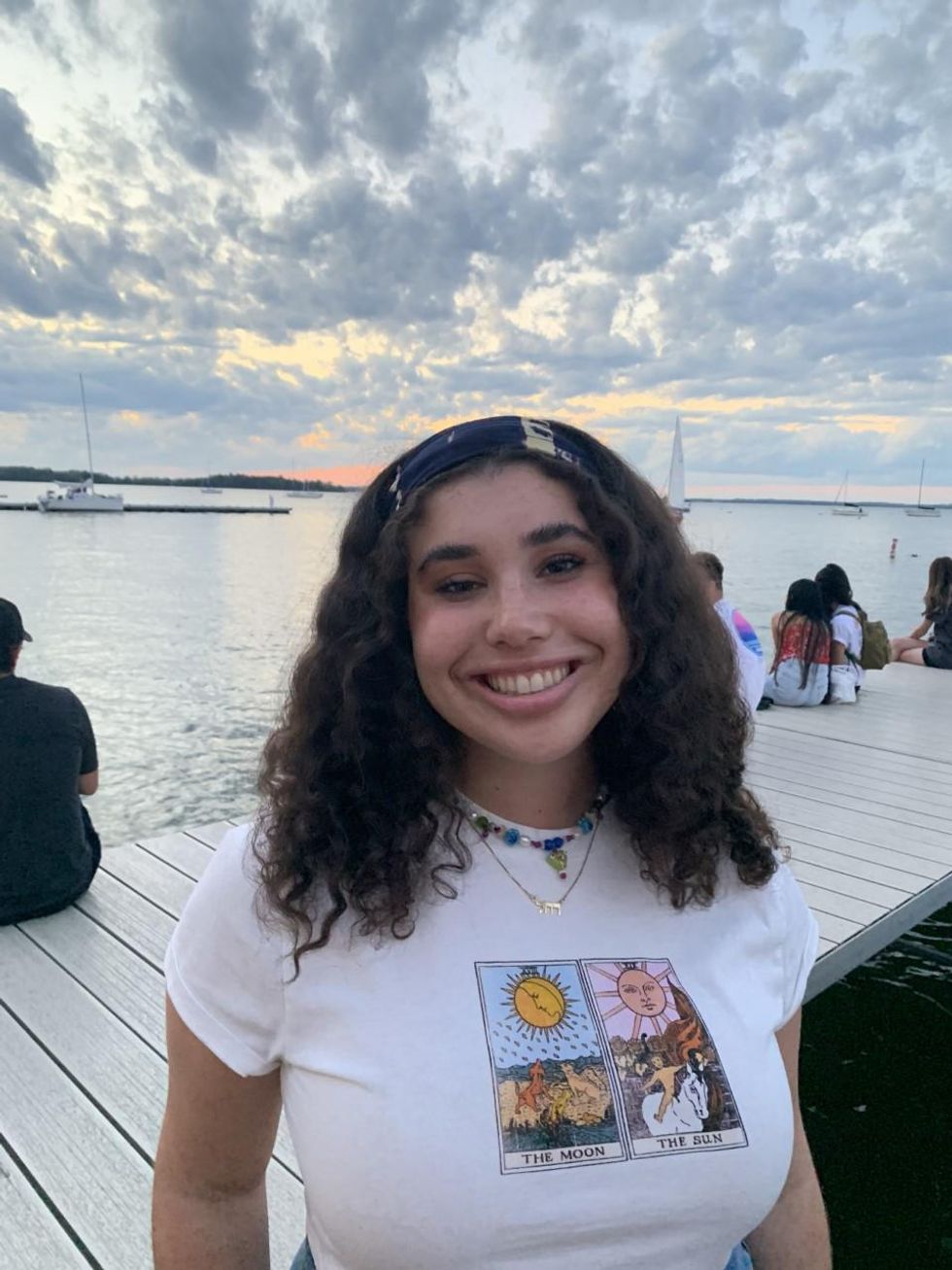 I still struggle to define what religion means to me. But instead of shying away from my roots, I've come to appreciate Jewish spaces. I joined youth groups, traveled with other teens to Israel, and I've written political legislation on antisemitism. As my freshman year of college became characterized by Zoom calls and virtual club meetings, I took advantage of in-person weekly Shabbat dinners at Chabad and small group classes at Hillel, eventually tacking on a Jewish Studies minor to my majors. I joined a sorority with many Jewish members, many of whom now share their hair products and tools with me when we're getting ready to go out. I took the time to find hairstyles that highlighted my curls, rather than hiding them, started watching #curlyhairroutine tutorials on Tik Tok, studied up on the Curly Girl Method, and learned how to four-strand braid. My hair is still a point of insecurity, but it's one I'm learning to appreciate for reasons that extend beyond the surface.
Whether curled or colored or cut, hair is a form of aesthetic expression more permanent than fashion and makeup. Wearing my natural hair is a way to be authentic amid an industry that profits from people conforming to a mold. It became a way to embrace my unique heritage as a Jewish-American. I still straighten my hair for special occasions, and I'm not ruling out a keratin treatment in the future. But if I do go through with it one day, it will be because I love who I am— not because I'm trying to hide it.