Why Colostrum Is Your New Favorite Winter Skin-Care Ingredient
Heads up—it comes from grass-fed bovine milk.
Skin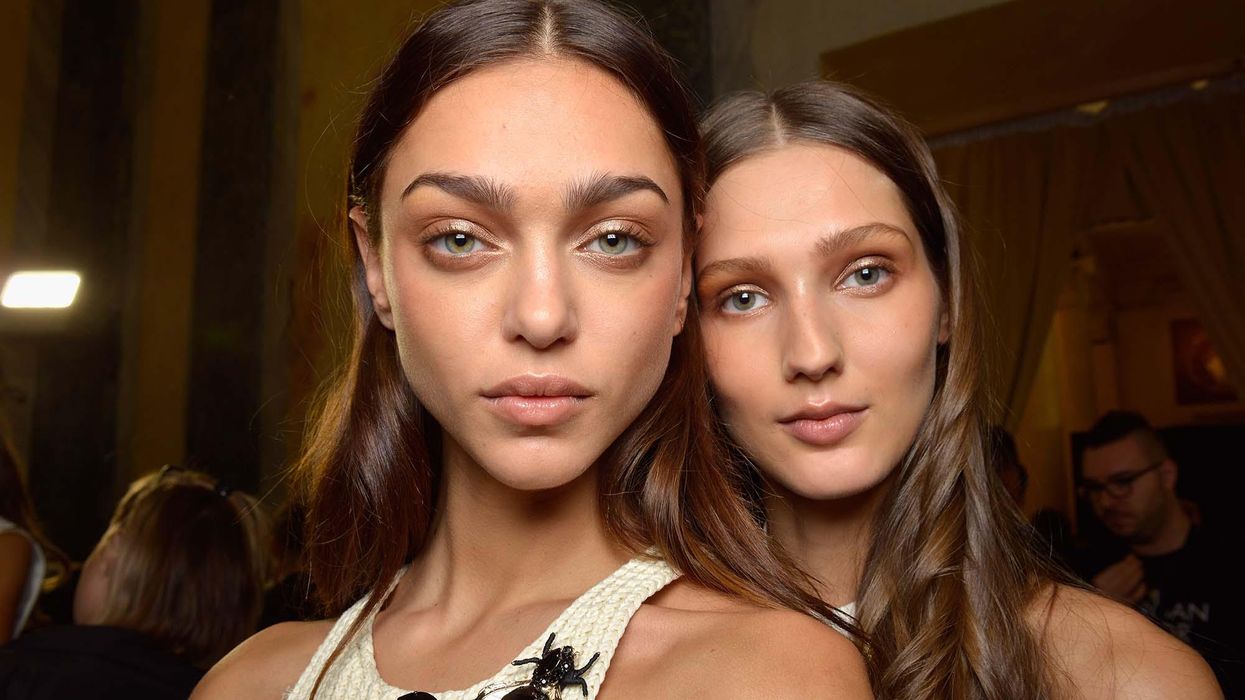 Many people know that colostrum is the technical term for a mother's early breast-milk that's vital for newborn health. And while we agree that the idea of patting it on our face—or better yet, throwing it in a smoothie—doesn't sound appetizing, it's actually a miracle ingredient that protects both the skin and gut barriers against epidermis-wrecking wintery climates and harsh pollutants. In beauty products, colostrum is sourced from cows (not humans), and has proved to defend against harmful pathogens which is crucial to skin health—especially in these cold, moisture-zapping months. And when ingested in powder form, its potent bioactives seal the gut to guard against inflammatory particles, keeping complexions calm and clear.
It's important to note that some medical professionals feel that it's still hard to identify the actual benefits of this ingredient. Dr. Anthony Rossi says that while there are established cell culture studies, it's hard to tell how it translates to topically applied skin care. "Colostrum, whether bovine derived or human derived, is a fatty rich substance that is used to nourish newborn mammals," he says. "While this substance will provide proteins, nutrients and antioxidants to newborns, what it will do to your epidermal and dermal barriers requires further investigation."
And while niche skin-care ingredients tend to get some pushback from dermatologists, we think the buzz is worth exploring. Below, a round-up of immunity-boosting, colostrum- infused products for an other-worldly glow that you might not otherwise achieve in the coldest months.
For Fast Delivery: Environ Vita-Enriched Colostrum Gel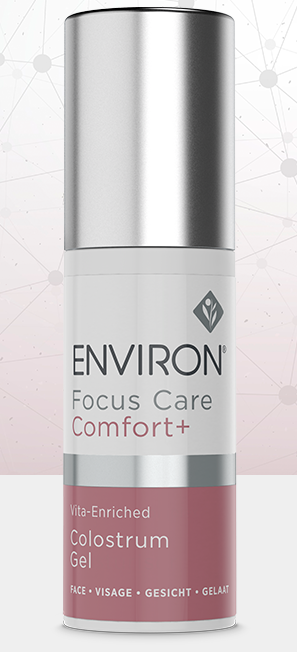 Colostrum can really work its magic when packed into a highly absorbable, light-weight serum. But this gel is also enhanced with antioxidants like green tea and vitamin C which double-down on blocking environmental stressors, helping to keep the skin microbiome protected. Infused with calming lavender, use this gel to lessen the appearance of angry, climate-damaged skin.
Environ
Vacation Skin Savoir: Biologique Recherche Serum Colostrum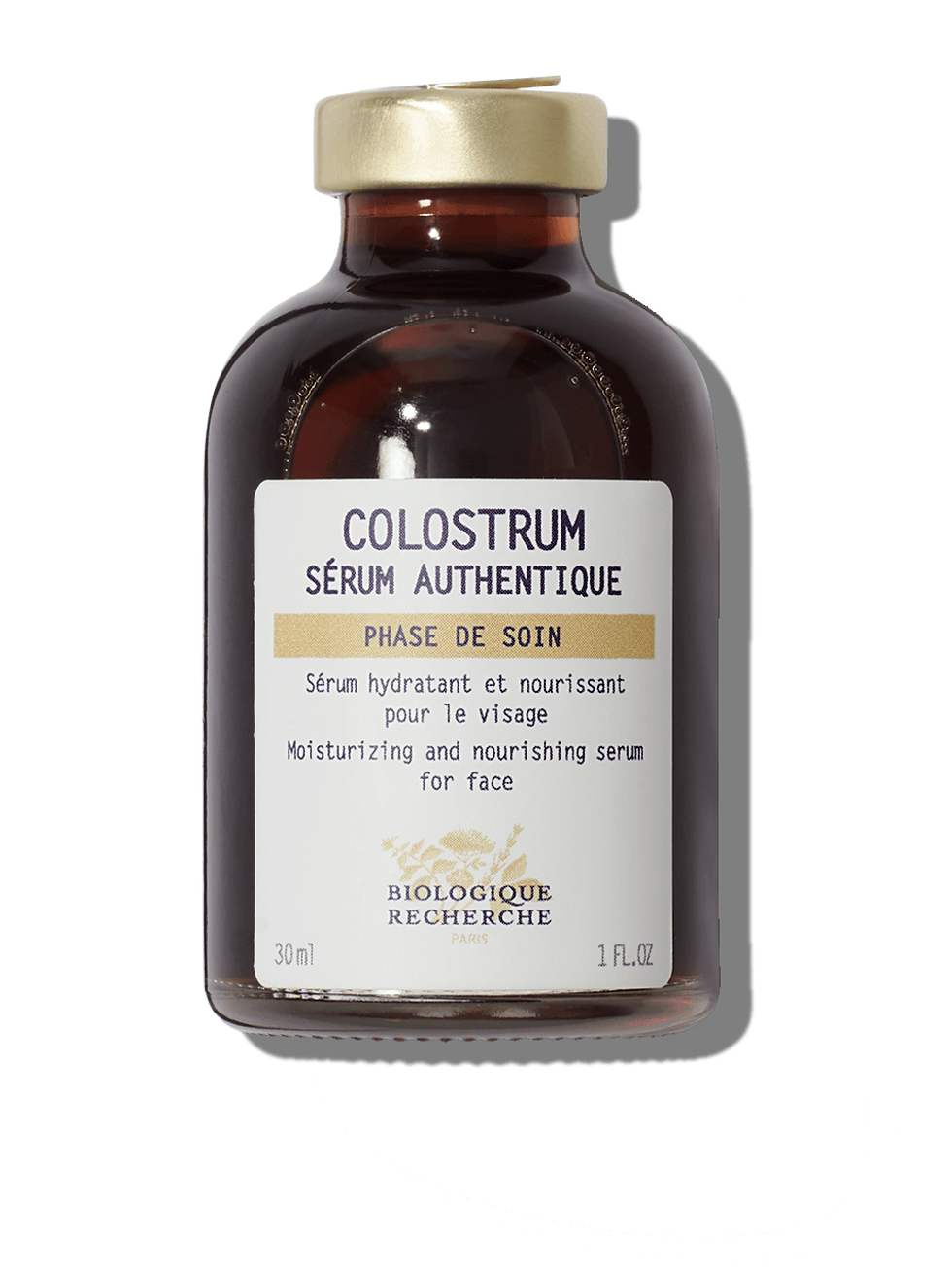 The Cadillac of colostrum products might very well be from Biologique Recherche, the French brand with a cult following so exceptional, people have been known to smuggle its serums and creams back from Europe before they were readily available in the States. This lipid restoring treatment is the ultimate pick for winter as it acts as a "liquid cushion" to strengthen the skin barrier while deeply nourishing to reduce dryness. Ideal for post-vacation SPF damage or windy conditions, next time you hit the slopes (or escape to the sun), be sure to keep a bottle in your carry-on.
Biologique Recherche
Colostrum to Go: Epicuren Colostrum Hydrating Mist
Sure, we love rose water but sprayed-on colostrum is simply next-level. Leave it up to the office of Dr. Harold Lancer (Beverly Hills derm-to-the-stars), to come up with a delivery system that allows for the collagen-boosting ingredient to be used on-the-go. When mixed in a base of pure glacier water, it becomes a refreshing mist that's rich in amino acids and vitamins while imparting an uplifting citrus scent. Mist it on face, body – even hair—for an extra layer of winter protection.
Epicuren
The Daily Intake: Armra Immune Revival
The ultimate compliment to any topical skin-care regime is an internal supplement that will help you glow from the inside-out. Armra, a new powder supplement created by Dr. Sarah Rahal, a pediatric neurologist, was created to tackle chronic health issues driven by modern environment (pollution, pesticides, ultra-processed food)—all of which break down our immune barriers. But just as colostrum regenerates the body's internal walls, it also strengthens the skin barrier. Rahal points out that inflammation and free radical damage from the environment are at the heart of age-related skin concerns like redness, puffiness, acne or rashes. "Colostrum is rich in complete prebiotics, antioxidants, anti-inflammatory compounds and regenerative peptides that can help reverse skin aging and wrinkles by modulating elastin expression." Additionally, the research shows that colostrum bioactives can improve skin elasticity and hydration and enhance collagen production for plumper skin.
Armra