Bonberi's Nicole Berrie on Having a Go-With-the-Flow Approach to Feeding Your Kids
The mom of two talks about creating a healthy relationship with food.
Food
Photo: Sasha Israel
"Motherhood has been the biggest assignment in letting go, since kids have plans of their own from the get-go, and it's a beautiful lesson in how to cede control and let it flow," Nicole Berrie, founder of the wildly popular food and wellness site Bonberi (and the accompanying brick-and-mortar NYC shop, Bonberi Mart), writes in the intro of her new debut cookbook, Body Harmony. "Our children are our biggest teachers and, if anything, they are the ones who are most in tune with their bodies and instinctively know when they are hungry or not. It's about striking a balance in providing as many fresh whole-food options as possible and honoring their intuition in the same way we honor ours."
Berrie's cookbook features delicious, vegan recipes beloved by her kids (and her legion of nearly 100K Instagram followers), such as Jude's French Toast (her son Jude is allergic to eggs—this version is egg-free), her Green Lemonade (her version for her kids is heavy is full of apples and ingredients that make it palatable—not just straight kale), and Ice Bath Potatoes. In between the pages of recipes, she also dishes up a lot of sage advice and tips when it comes to nourishing your children and creating joyful memories around food.
"It's really nice to know that when it comes to kids, everything's a phase. Everything is not forever," says Berrie, a mom of two. One day your child might like green juice and the next day they might hate it—and that's all OK. "Both my kids took to green juice early on, but my son had a little rebellious phase, but he's back on to it. And my daughter is currently rejecting it," she says. "Instead, we just give her fresh fruits in the morning and we are just going with the flow. You want them to be well-nourished, but at some point, it's about picking your battles."
Instead of strict meal plans and dietary guidelines, Berrie employs more of a loose strategy when it comes to feeding her kids. She sat down with Coveteur to share more about how she provides healthy, nourishing options to her kids and what tools she uses to do that. Plus, she gave us her go-to, family-friendly pantry staples and a couple recipes to try out yourself, below.
Photo: Sasha Israel
How do you approach feeding your kids?
"For me, the number one thing is to hold an easy, forgiving energy around me, because I would like to arm my kids with the knowledge and the confidence for when they eventually and inevitably come to those days of like, 'Oh, how does this [food] make me look? How does it make me feel?' I want them to feel as confident as they can. I didn't have someone who was actively teaching me that and in fact, I think that my mom had some eating issues as well. Not overtly, but I picked that energy up. I always joke that my kids are way ahead of the game than I was. I was eating Frosted Flakes and Fruit Roll Ups. And not to say that my kids don't have all that, but the good news is that we have all these beautiful, healthier options."
Can you talk about some of the routines you have in place to help cultivate healthy eating?
"There are things we do in the mornings that I started when both kids were about six months old. Right when they started on solids, I started giving them green juice. It's something I do every morning. It's my foundational routine and I wanted to integrate my kids into that so we could do it together. If they have that in the morning, a green juice or smoothie or even just like fresh fruit, I know that they have that foundation so whatever happens later in the day, at least they had something green like that.
Little rules of thumb like that and at least one fresh thing on the plate, whether it's sliced cucumbers or apples. My son loves an avocado sandwich for lunch. Then for dinner, it's simple. My daughter has an extremely refined palate compared to my son. She will eat anything so I can really test the boundaries with her. But some days it is just like brown rice spaghetti with tomato sauce and we will blend greens in the sauce. I'm not a big fan of hiding things, but I do understand the necessity of when kids start getting a little picky. I think throwing a bunch of leafy greens into marinara sauce and blending it up is a great way of doing it. They luckily like steamed broccoli and cauliflower, so we'll always have things like that."
You talk about your approach to meal planning in the cookbook. Tell us more about finding the balance between being really intense about meal planning and having no plan at all.
"When Jude was a baby, I was very intense and I had like every meal planned. Each meal had to be Instagram-worthy—not that I even posted, just that it had to be that way. I laugh because I would never make a lot of that now. I think preparation is key, particularly when it comes to kids and being working parents. We kind of have an artillery of meals that we know work and there's like three or four rotating ones and it makes it a no-brainer. We go grocery shopping a few times a week and we choose from that kind of menu of options. On weekends, I will experiment a little more and try new things. But on weekdays, I will have a bunch of things cooked and ready, like cooked quinoa and veggies stocked in the fridge so you don't need to panic. For breakfast, we do this sourdough bread french toast so we always make sure to have those ingredients ready to go. In the pantry, I like to have avocado oil and sea salt for dressings, tamari sauce for all the Asian dishes I like to do, and I always have onions and garlic and things like that ready. Seasonings are a big one. Even when they were really little, I would add seasonings, like cumin, to their purees."
Photo: Sasha Israel
You mentioned a few go-to recipes you always make for your kids. Can you tell us more about those?
"Yes, we make pasta with fresh tomato sauce and my kids love what we call hotel potatoes. They are crispy on the outside and really soft on the inside and they probably eat them every single day. I like to make them with Yukon Gold potatoes and you can do them in the air fryer or roast them in the oven and they are so good. Also, there's a noodle dish (it's in the book) called Jap Chae and it's probably the one dish I can make for everyone in the family and it's always a hit. I also do like fried rice and what's really easy is throwing a lot of old, on-the-way-out veggies into a food processor and adding ginger, garlic, tamari, and sesame oil. My son is allergic to eggs so we lean towards plant-based meals for that reason. Also, the hearty miso soup in the book is a great one because it's so healthy and great for the whole family."
Our actions as parents, such as the way we eat and nourish ourselves, have big impacts on our kids. What do you think about that, particularly as a parent of a young girl?
"I try not to overthink it because I am so conscious of how I nourish myself. Whether it's having my coffee in the morning or having this amazing vegan cookie, I make an effort to make sure that what I have is exactly what I want in that moment. And most of the time, that's something that's going to make me physically thrive. However—like the number one thing—I'm never saying 'Oh, I can't have that because mommy is on a cleanse or a diet.' That is just not in our vocabulary at my house. My most important thing is to indirectly, not verbally, teach them that we don't have to punish ourselves. Instead, we fill ourselves with things that we love.
We just had my daughter's fourth birthday party at some place called Candy Kitchen and I made that conscious choice that they would have candy, but it would be a joyful experience. My daughter was actively having candy in every room and I had to pause and say, 'It's great to try it, but it might not make you feel so good later.' But sometimes you have to let them learn that mind-body connection on their own. There is freedom in indulging but also thriving physically, at the same time. I would love to be able to show that to our next generation."
What is one of the greatest lessons around food and nourishing yourself that you learned from your parents?
"There was so much love and joy in the kitchen, with both my parents, and that is ultimately what I took with me. When I see my daughter getting excited in the kitchen, I try to go all in on that. I think making your own [food] and being able to be hands-on really connects you so much more with how that makes you feel."
What does your daughter like to make with you?
"Everything! Her favorite shows are those cake decorating shows and she says she wants to be a chef. She loves to sit at the sushi bar and watch all the chefs. It's cute. I remember having that joy, too. My first thing I made was cinnamon sugar toast and I just loved it."
Shop Berrie's Family-Friendly Pantry Staples:
All items, unless noted, are available at Bonberi Mart in NYC. (*) Not available at Bonberi Mart.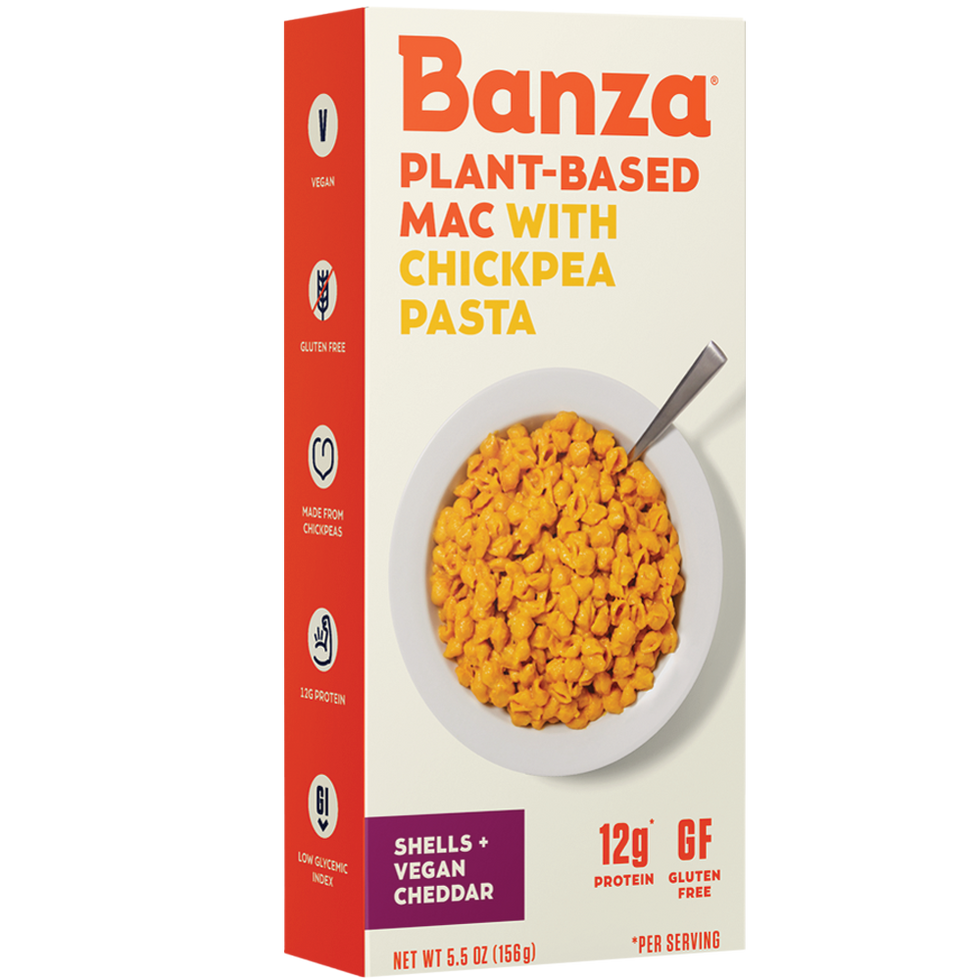 Banza
Monte's
Tolerant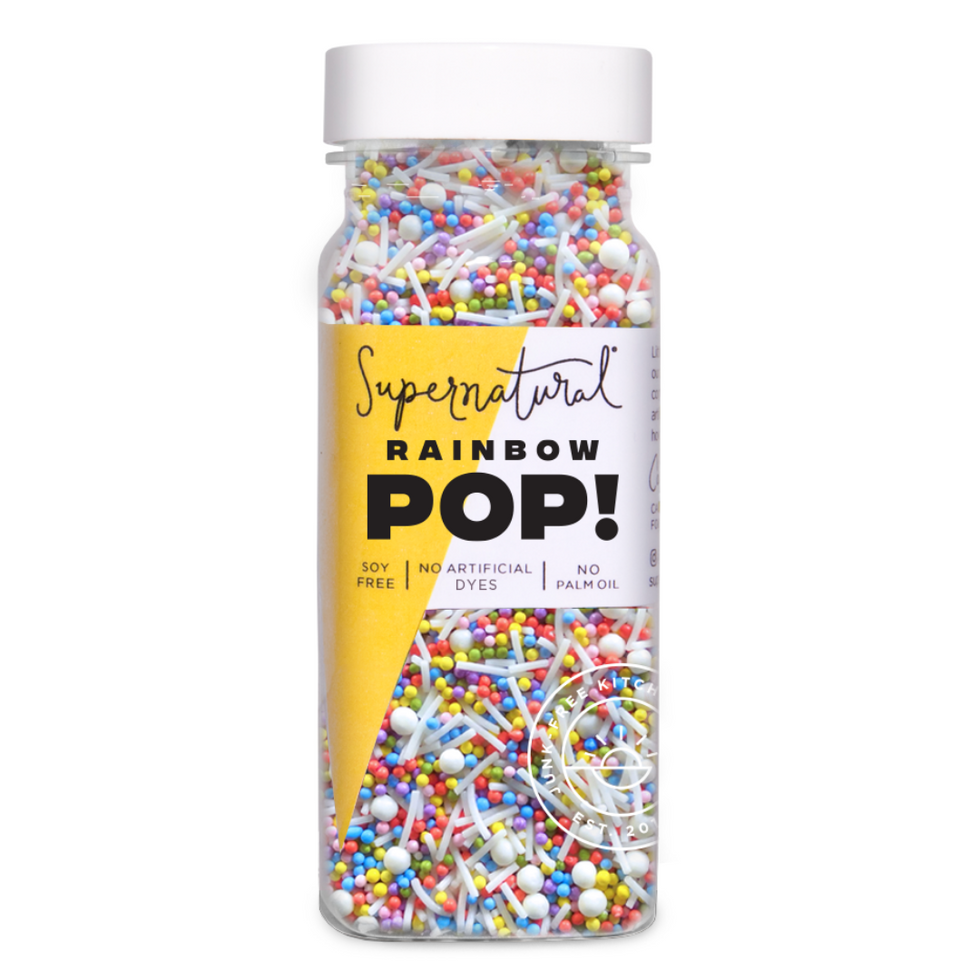 Supernatural
Cherrybrook Kitchen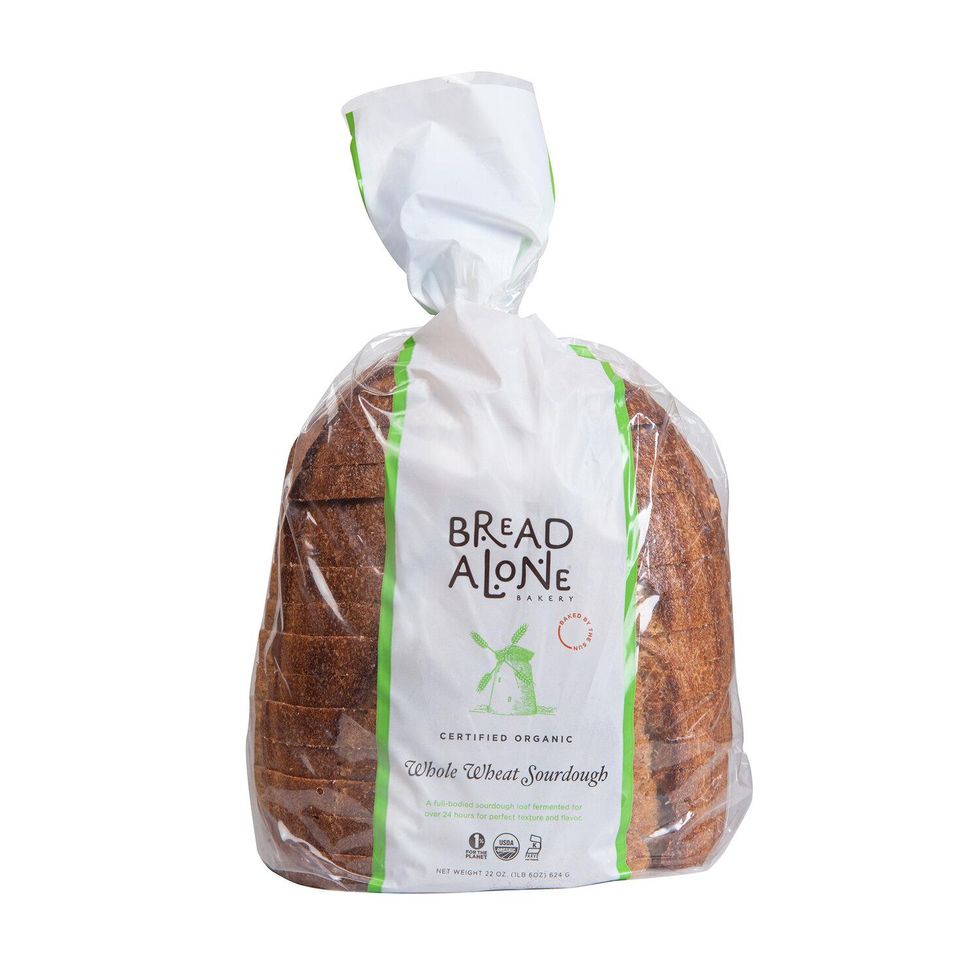 Bread Alone
Fancy Peasant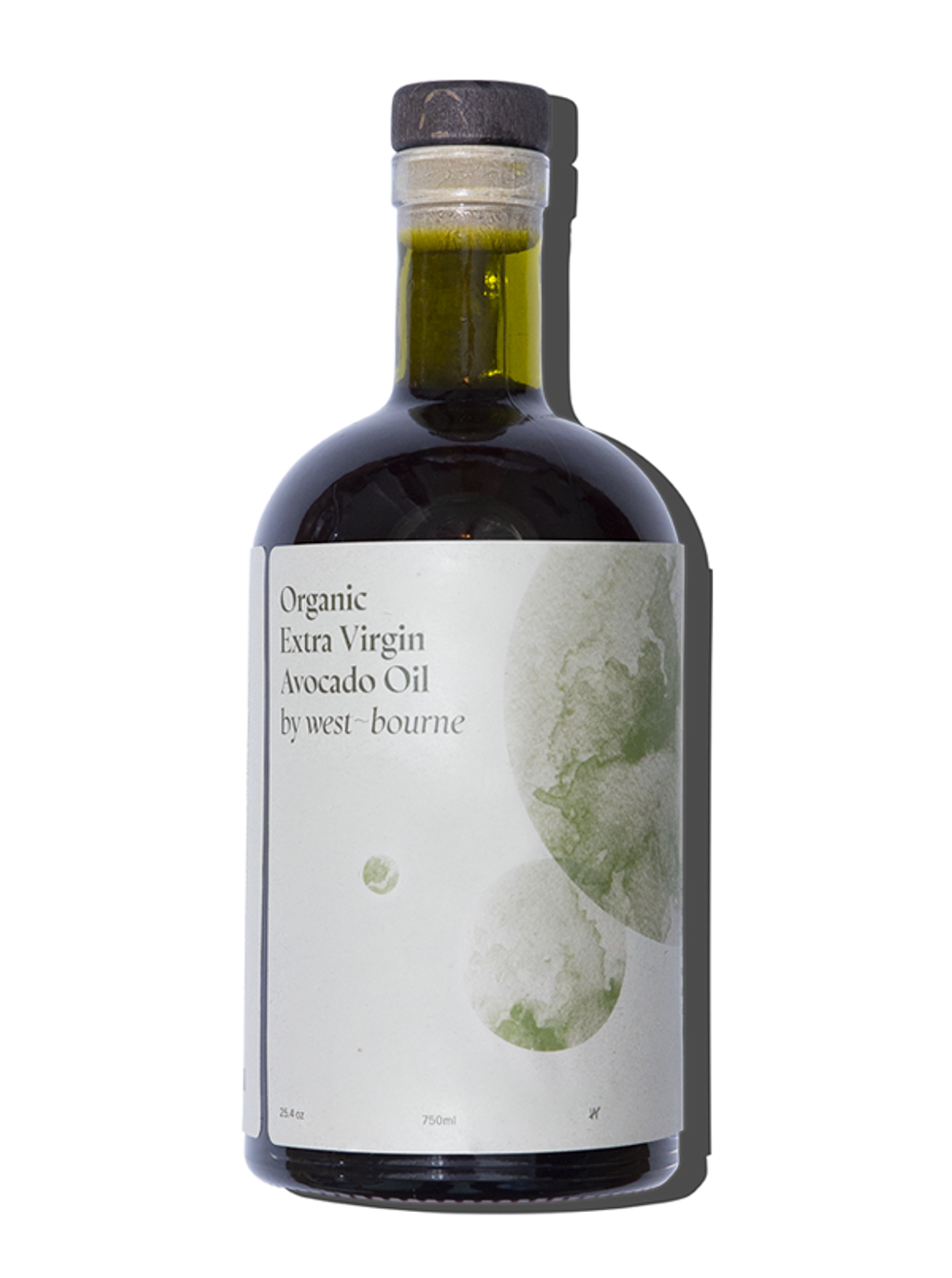 Westbourne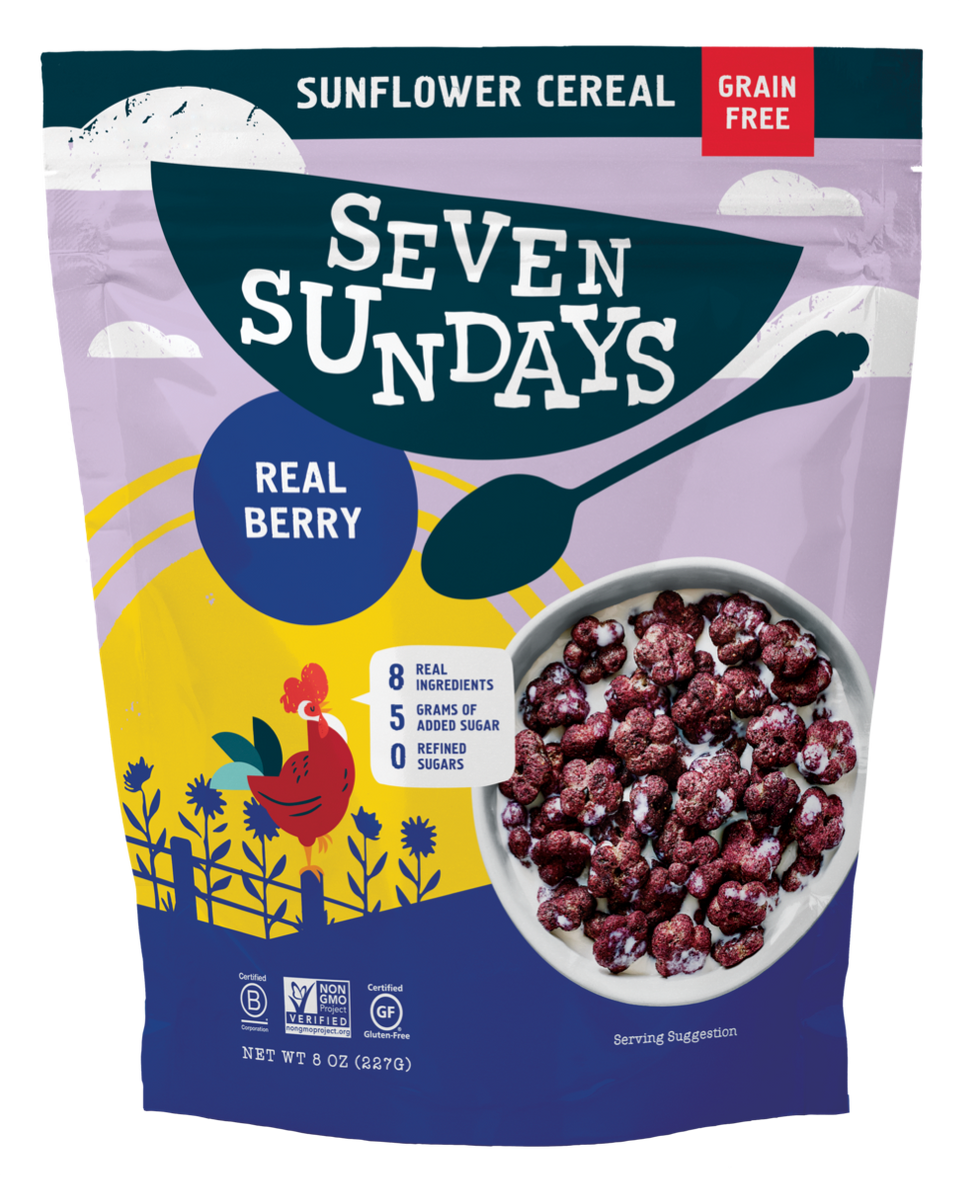 Seven Sunday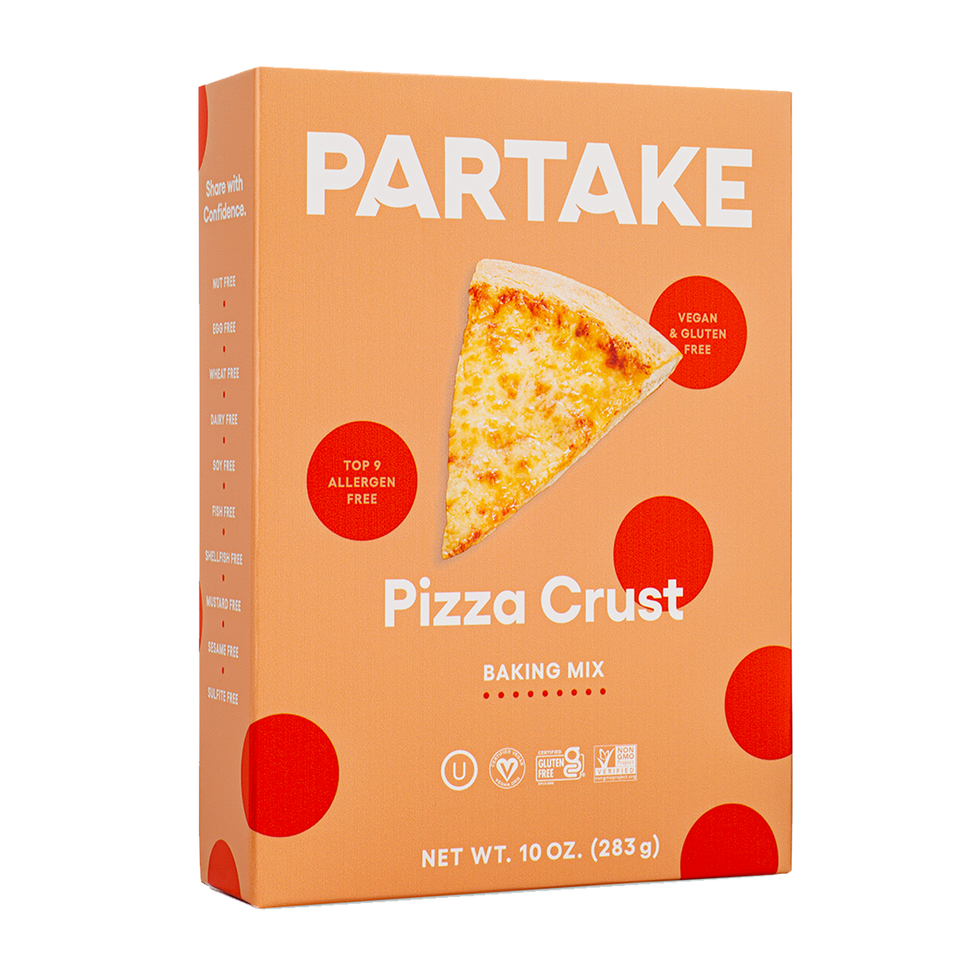 Partake
Berrie's Jude's French Toast Recipe:
"This recipe was born from my son Jude's allergies, which prevented him from having eggs and lots of other breakfast foods. It's so simple and makes the most decadent french toast. In fact, we make it a few times a week. This is an example of when a nontoxic nonstick pan would do well."
Serves 2
Ingredients:
2 ripe bananas
½ teaspoon ground cinnamon
1 cup (240 ml) almond milk or oat milk
1 tablespoon avocado oil, grass-fed
butter, ghee, or coconut oil for frying
4 slices millet bread. thawed
Optional toppings
½ teaspoon ground cinnamon
Handful of blueberries or raspberries
Sliced banana
1 tablespoon raw almond butter
Maple syrup
Directions:
In a blender or food processor, blend the bananas, cinnamon, and milk.
Pour into a large shallow bowl.
Heat up a skillet. Add butter or oil to the skillet to melt on medium-high heat.
Dip the slices of bread in the banana mixture and let them soak up liquid on both sides.
Add the drenched bread to the skillet and cook until browned on both sides, about one minute each.
Garnish with optional toppings, in whatever combination you like.
Add maple syrup and enjoy!
Berrie's Ice Bath Potato Fries Recipe:
"My version uses russet potatoes with a little savory spice, but you can sub any white potato you want. (My kids have these seasoned only with sea salt almost every day.) The recipe doesn't work as well with sweet potatoes. So delight in the original!"
Serves 2-4
Ingredients:
4 russet potatoes (3 pounds/1.4 kg), scrubbed
2 cups ice
Juice of ½ lemon
¼ cup (60 ml) avocado oil
1 teaspoon garlic powder
1 teaspoon paprika
1 teaspoon onion powder
1 tablespoon dried oregano
1 teaspoon sea salt
Pinch of black pepper
Directions:
Preheat the oven to 400°F (205°C).
Keeping the skin on the potatoes (if you prefer the skin off for classic fries that works too!), slice off the ends.
Then slice the potatoes lengthwise into quarters, and slice the quarters into wedges.
Make sure the wedges are all roughly the same size.
Fill a large bowl halfway with water, the ice, and lemon juice. Lemon juice prevents potatoes from browning.
Add the potatoes and let sit, fully submerged in the ice water, for 20 minutes or up to an hour.
Drain the potatoes and lay them out on a dish towel to dry.
Clean the bowl and return the potatoes to it.
Add the oil, garlic powder, paprika, onion powder, oregano, salt, and pepper, and massage well with your hands.
Arrange the potatoes on a parchment-lined baking sheet.
Roast for 30 to 35 minutes until tender and crisped at the edges.
Let cool a bit and enjoy!