Bryce Anthony Wants Beauty to Be Accessible to Everyone
"Guys want to take care of themselves. They want to have a skin-care routine, but there's still a weird stigma surrounding it."
On Beauty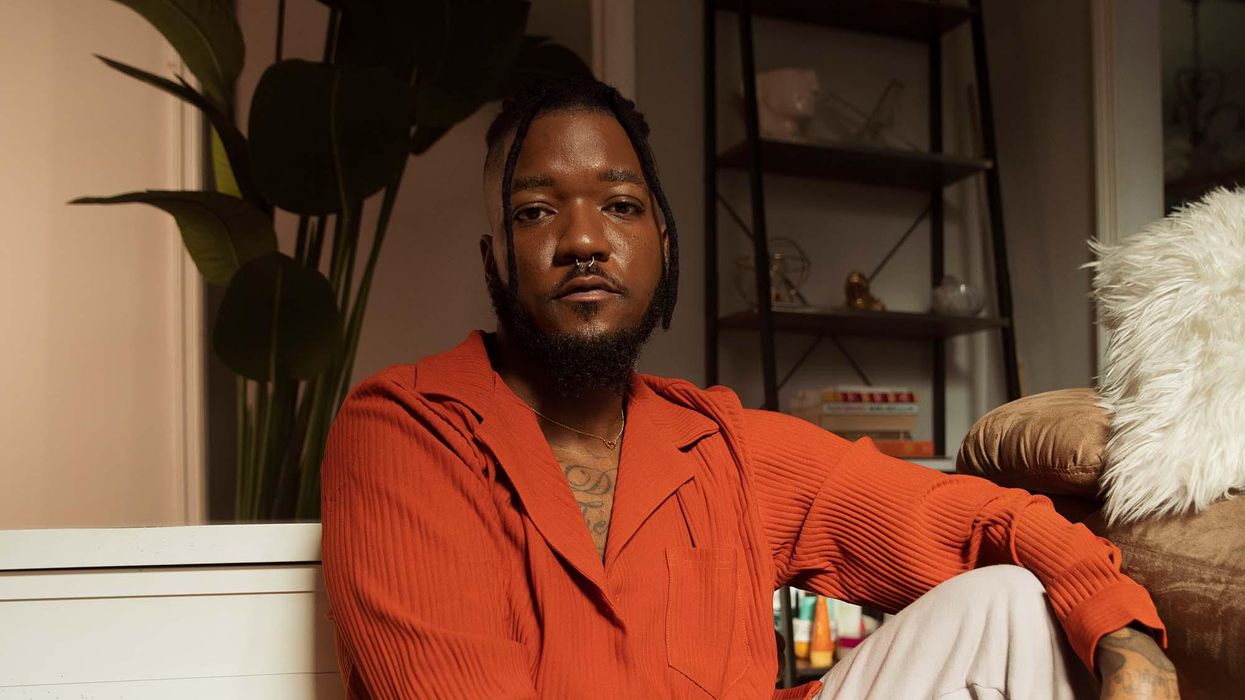 Welcome to On Beauty, a series where we take a deep-dive look into one person's relationship to beauty, how that relationship has transformed over the years, and how they experience being seen. This week, we're talking to Bryce Anthony, an aesthetician who is also part of the team behind Skin Wins Acne Clinic, about how he became interested in skin care, why he decided to leave the fashion industry, and why he wishes men of color felt more included in the skin-care conversation.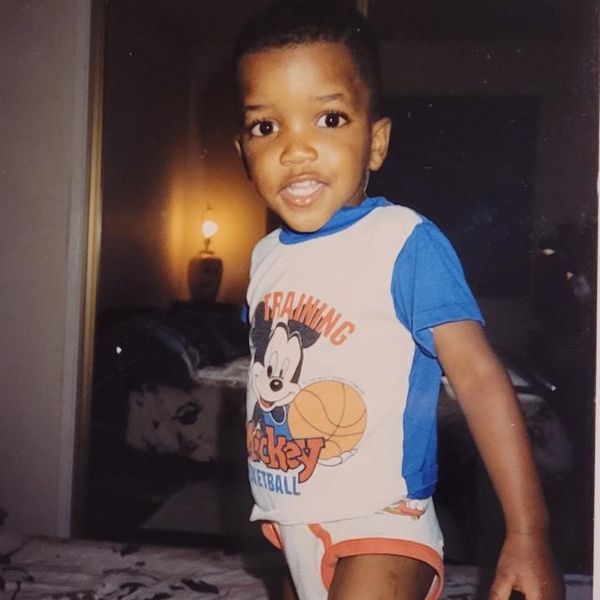 Photos: Courtesy of Bryce Anthony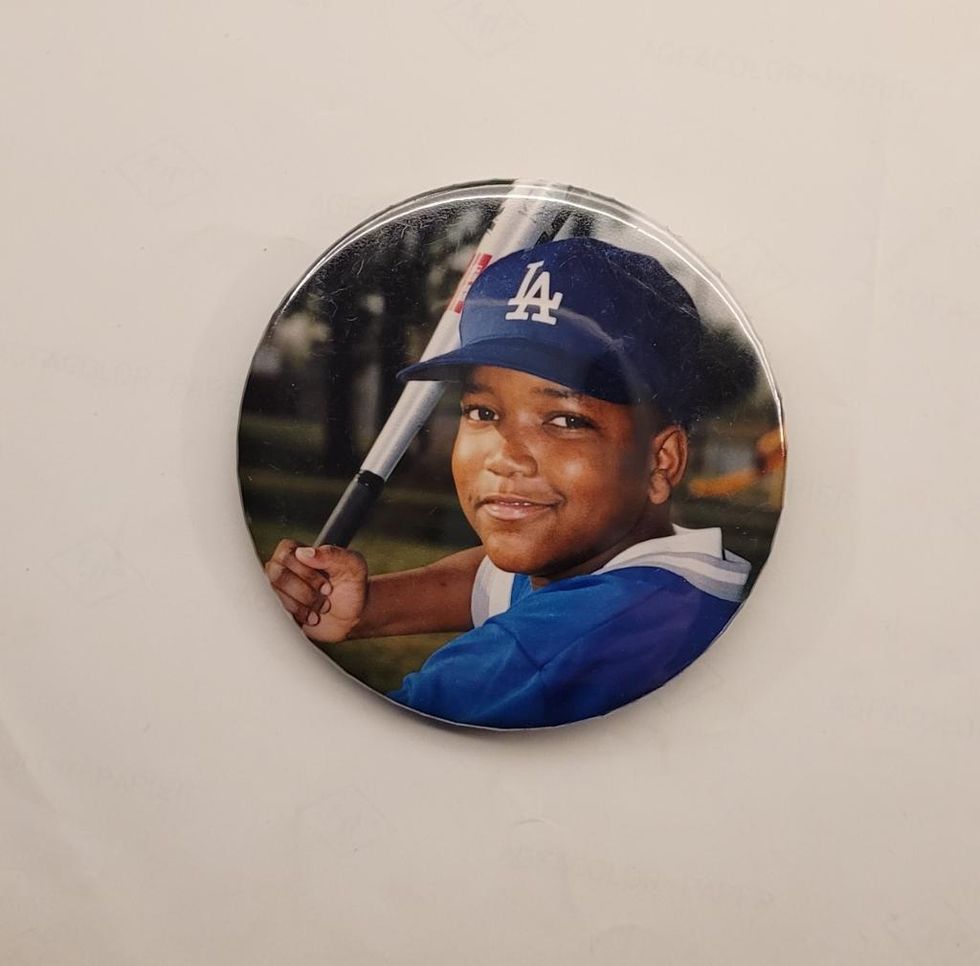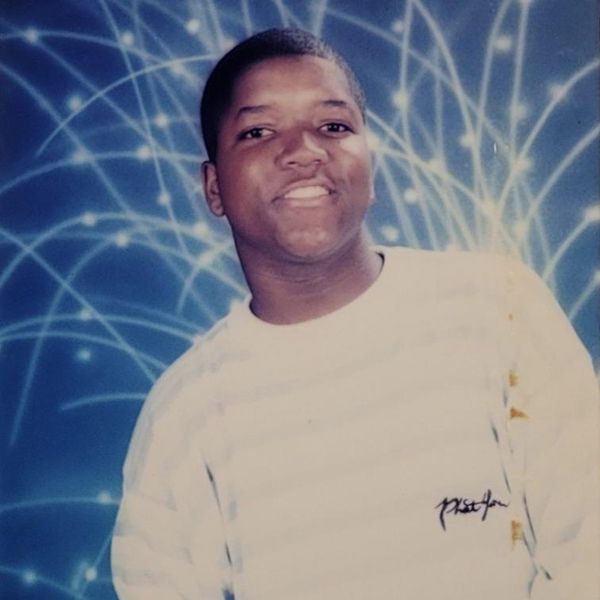 "My mom and my dad were both very much into fragrance and skin care. I remember sneaking into my dad's cologne cabinet when he was at work and spritzing on different scents, and looking at what skin-care products my mom kept in her bathroom. The interest definitely started at an early age, but I never really committed to it.
"Growing up, it just wasn't the norm for boys to be involved in beauty, so I gravitated more toward fashion because it felt like the safer option at the time. I started assisting a celebrity stylist in L.A., where I grew up, and worked celebrity events and red carpets. And eventually, I moved to New York and kept styling.
"About five years ago, I was going through a really depressive state in my life and I found myself at a crossroad. I was burnt out on fashion and I kind of knew I didn't want to do it anymore; it wasn't super lucrative for me at the time and I forgot why I loved it in the first place. So, I was really just trying to figure out what I was working toward. I remember it being a lonely time in my life—friends were fairweather; I didn't really have a relationship with my family. I kind of had an epiphany one day that this routine was making me feel good about myself. I started to get my confidence back and that made me want to get into skin care on a deeper level.
"Around 2017, the skin-care brand The Ordinary dropped. It was my first real foray into skin care because it was super accessible. I think skin-care products have always seemed like such a luxury to me, something that was out of my reach. But for myself and a lot of other people, when The Ordinary came out, it was such a disruptive moment because it made skin care for everyone. I was in New York City at the time and Deciem, The Ordinary's parent company, had just opened their first US store in Nolita. I went there so excited to finally buy the products in person. I ended up striking up a friendship with one of the women who worked there as a manager. She was like, 'You should work here,' because I knew a lot about the ingredients and how they worked. The next day, I came in for an interview and was hired."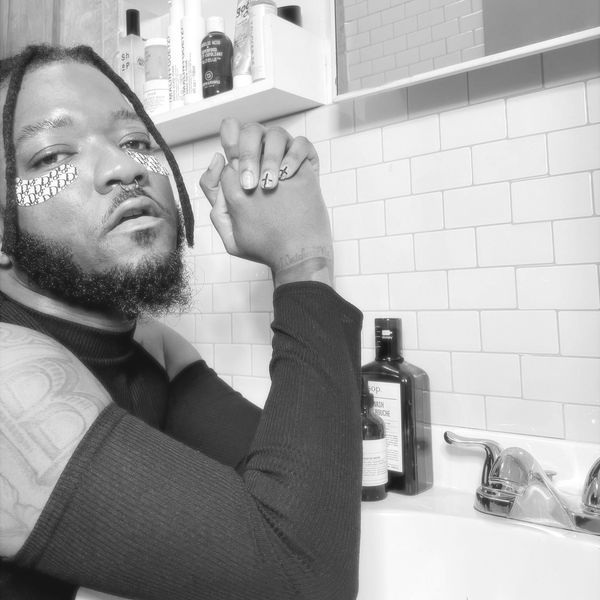 Photos: Courtesy of Bryce Anthony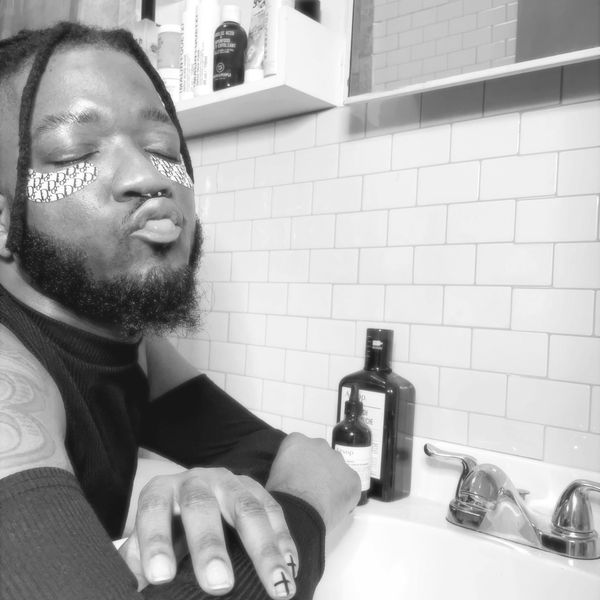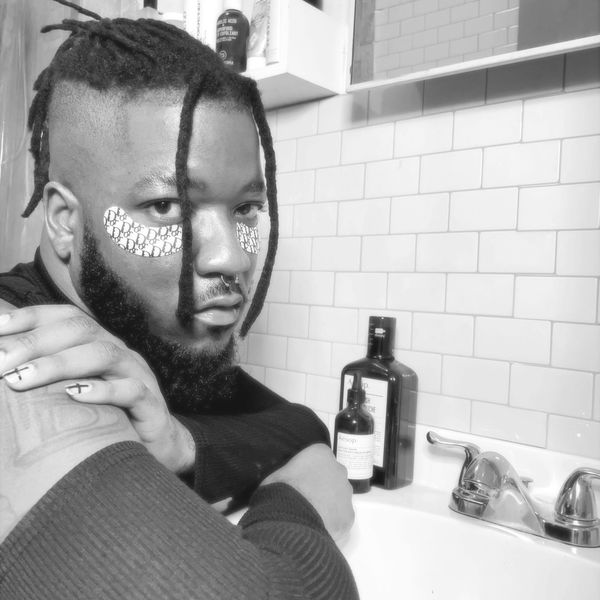 "I was Deciem's first US employee, so I was there when they really boomed. I worked closely with the late founder, Brandon [Truaxe], and he was one of the main reasons why I decided to take my career to the next level and go to school to become an aesthetician because he had come in and disrupted the entire skin-care industry. It was so inspiring, and I thought to myself, 'I want to do that.' It made me want to learn more, so I could have the license to speak about this stuff. The [Deciem] store had great training, but it wasn't sufficient enough for me, so after working there for a year, I went to aesthetician school.
"I went to school for a year and graduated with my aesthetician license in March 2020. A week later, the world shut down. It was a crazy time, and I had to figure out what I was going to do, quickly. I made my business virtual and I'd give skin consultations over video chat. I never thought that was possible, treating someone's skin without touching them. But I decided to do it anyway and I began to develop skin-care routines for my clients. About three months later, I started to get these emails from clients saying things like, 'Thank you so much. You've changed my life. I've never thought my skin could look like this.' I was like, 'Holy shit, wait a minute.' That's where it all kind of just clicked for me like, yeah, like I am doing what I'm supposed to be doing.
"Lily [Njoroge] was a classmate of mine when I was in aesthetician school. She really helped me and took me under her wing. She's the one who suggested we work together and she's taught me so much. I'm so grateful for her and thankful to have a partner like her because she didn't owe me anything; she didn't have to do all these nice things for me. And now, we're about to launch a spa together.
"It's called Skin Wins Acne Clinic. It's Lily's baby—the plan was already in existence before I came along. She found this amazing space in Williamsburg and it's absolutely beautiful. I literally cried when I first saw it because I couldn't believe that I was going to be working there. I'm so happy that everything is almost finished and that it'll be out in the world soon."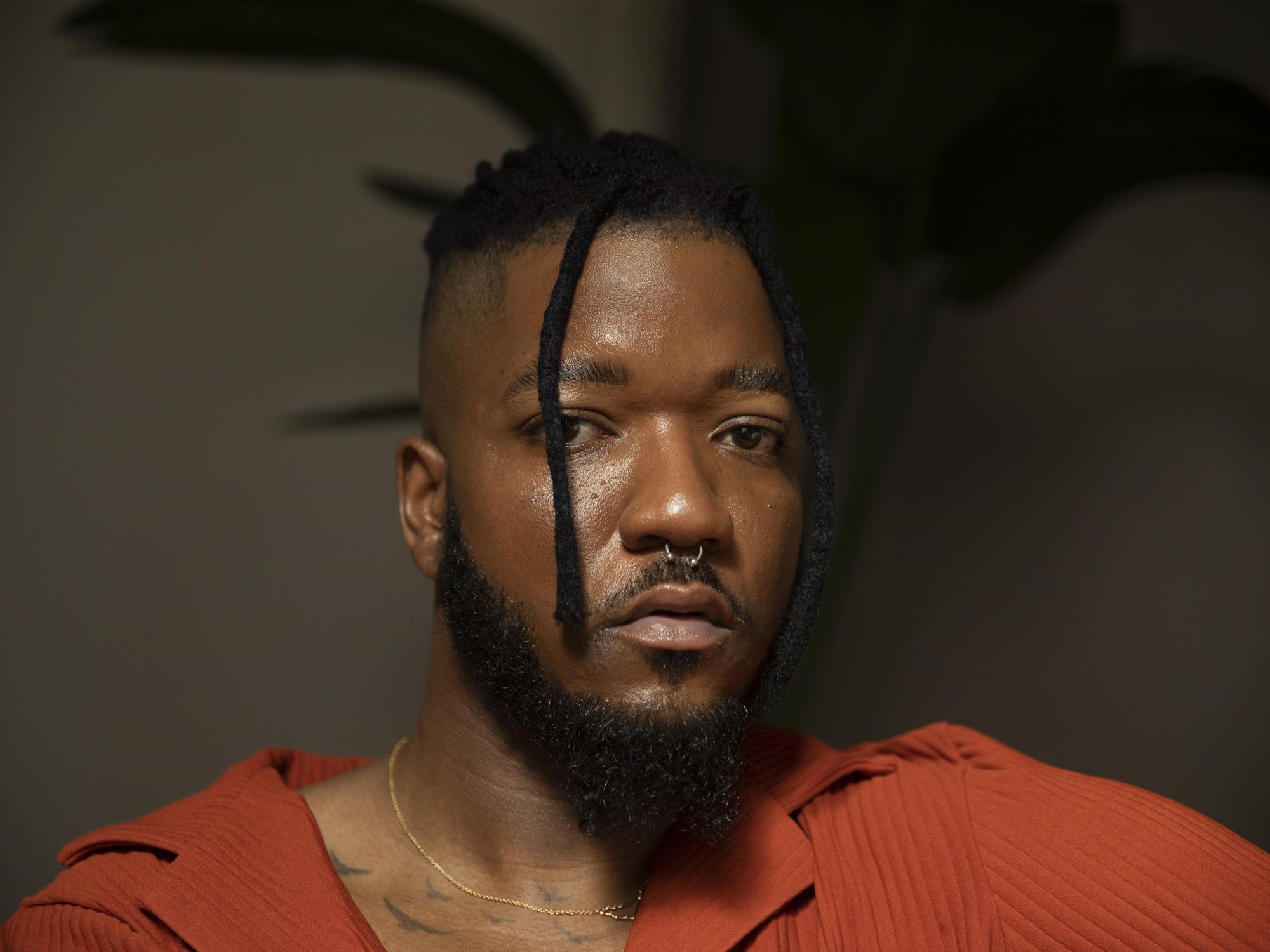 Photo: Michael Dajour
"It wasn't until I was in school when I realized that I was one of the few Black people in class and one of the only guys there. It was strange to me because I know so many men who are interested in skin care but they haven't really been welcomed into the space. I just never saw skin-care products really marketed toward men and there aren't a lot of other Black male aestheticians, other than Sean Garrette.
"It struck this fire in me when I realized that this could be an open lane for me. I feel like guys have the desire to be pampered in the same way, but they just don't know how unless there's a woman in their life—a girlfriend, sister, mother—to show them. I kind of see myself as someone that people can turn to for skin-care advice. I have so many guys who DM me pictures of products and ask, 'What do you think?'
"I feel like it's cultivating trust because when you see someone who looks like you, it makes someone more inclined to trust their opinion. Guys want to take care of themselves. They want to have a skin-care routine, but there's still a weird stigma surrounding it. But when guys come in my bathroom, it's like they're in Disneyland. They love being pampered just the same way we all do. They just need someone to tell them it's okay to want to take care of your skin."