The Art of the Stack
5 creatives break down the stylish elements that comprise their arm party.
Fashion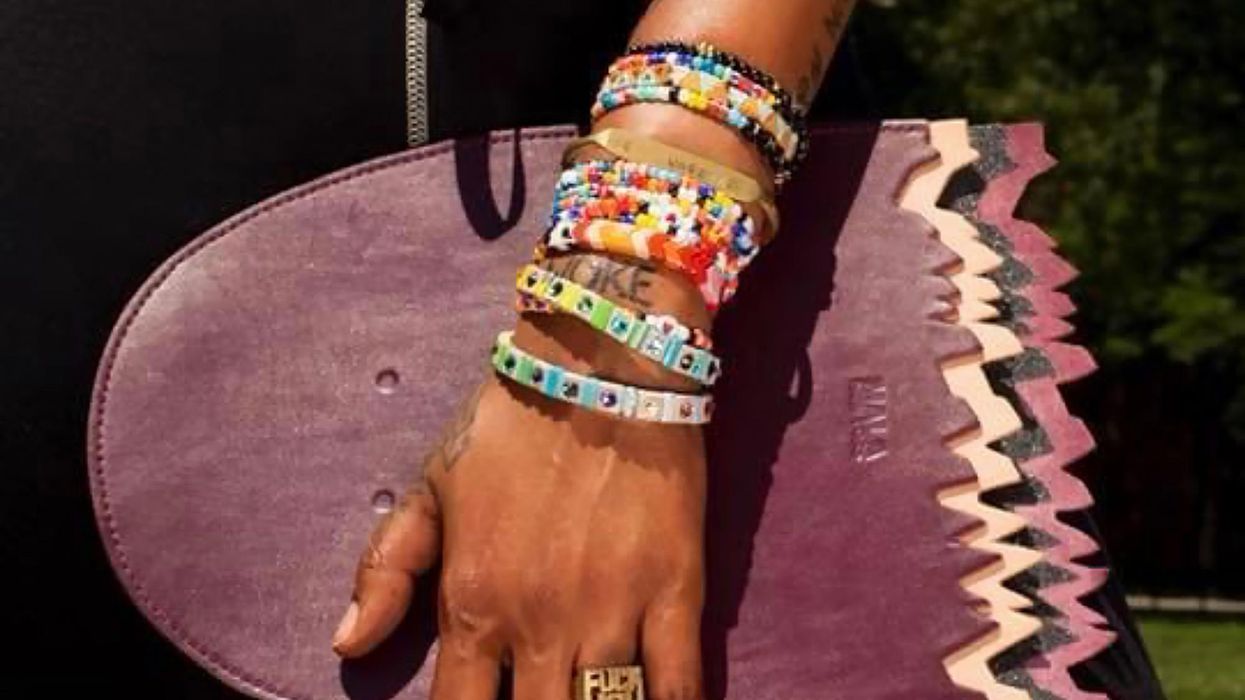 If you were on Tumblr circa the early 2010s—or Instagram, or any form of online media, for that matter—then you're likely no stranger to the concept of "arm candy." Budding bloggers posted images where friendship bracelets posed next to Cartier LOVE cuffs, scrunchies framed oversized rose gold watches, and bangles clattered against even more bangles. It paralleled the era's adherence to feminine glamour met with full skirts and stiletto heels.
After a retaliatory period of normcore-induced minimalism, the stacked look has made its way back onto the style scene, thanks in part to jewelry designers like Roxanne Assoulin and Cristy Mantilla of éliou who, along with their followers, champion a haphazard yet joyful approach to layering jewelry.