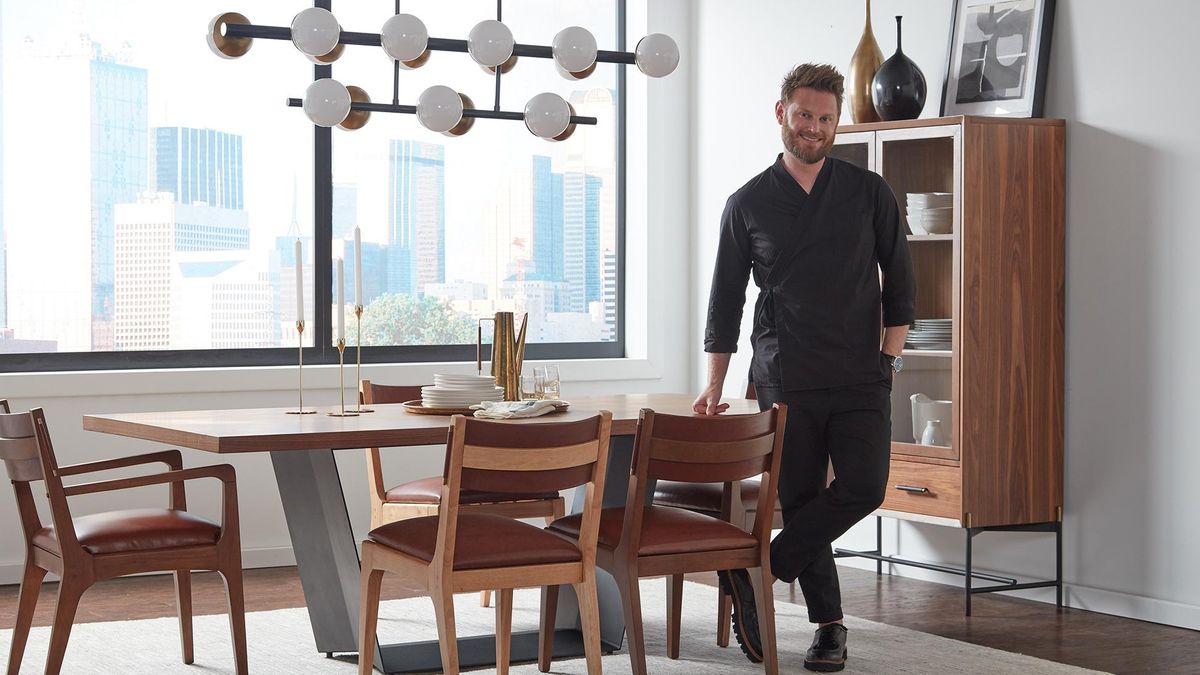 Decor
Plus his real thoughts on design trends.
Bobby Berk is a storyteller. Well, really, he's a superstar interior designer, Emmy-nominated host of Netflix's Queer Eye, and one of our very favorite Instagram follows (seriously, we still don't know how he got his hands on the @bobby handle).
But the through line through all his various projects is a desire to authentically share people's stories through design. On Queer Eye, Berk completely transforms entire homes in less than a week. And not only is each space totally unique (a feat of its own!), his designs become a natural extension of each person's individual journey—representing where they've been and where they hope to go while honoring the universal human desire to feel at home.
When we hopped on Zoom on a Monday afternoon, I could see how it is he achieves all that he does—he engages with openhearted empathy, witty humor, and an animated knack for making others feel seen. We caught up about his new furniture line, his philosophy of democratizing good design, his partnership with Affirm, and his favorite ways to bring personality into a home.
So if you're looking to make your space feel a little less "blank box" and discover your own design aesthetic, read on for Berk's tips. Hint: He hates trends and wants you to look beyond the design magazines…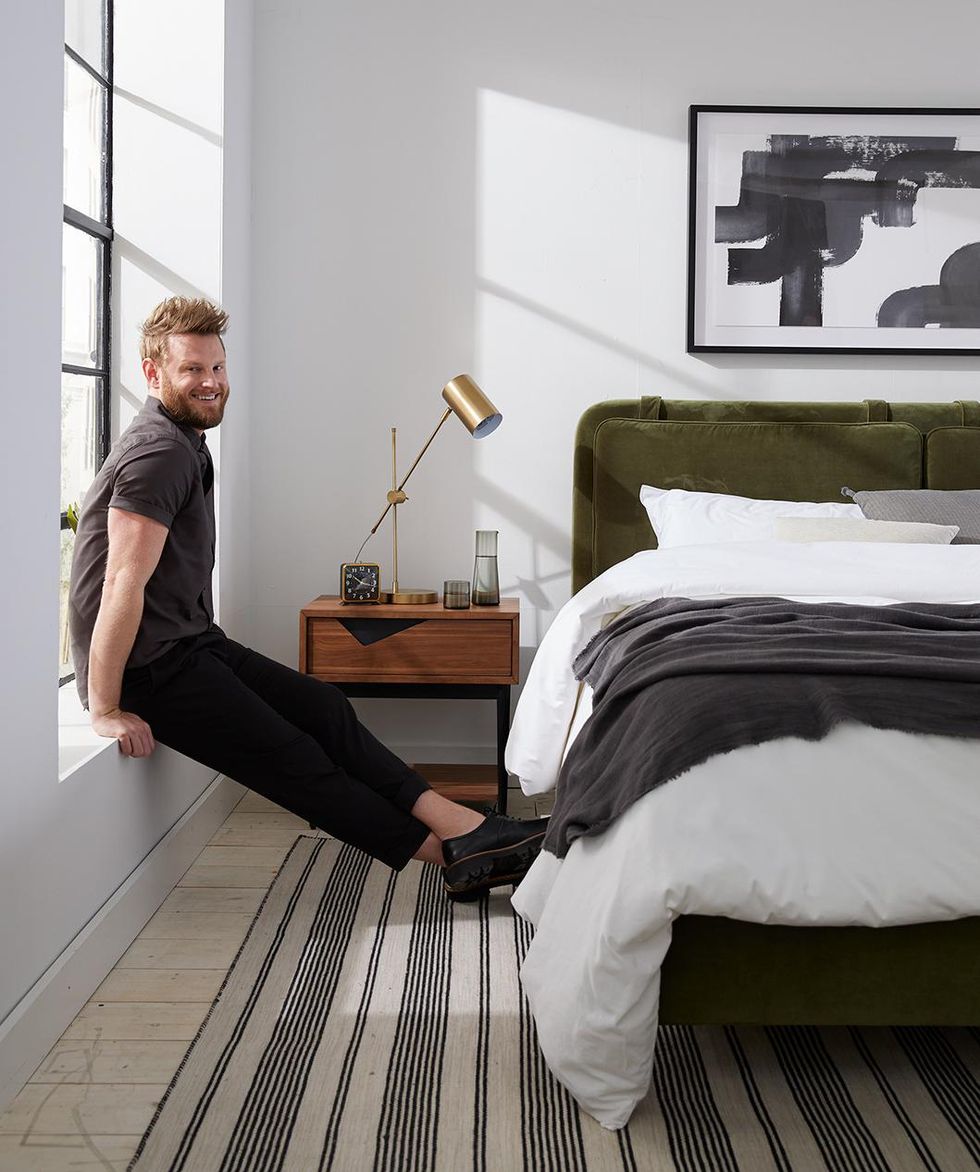 One of the things you do so well on Queer Eye is capture people's specific personalities through your design. The spaces you create feel like real reflections of both where someone has been and where they're going. How do you achieve this hyper-personalized effect?
"In my design firm world, when customers come to me, they usually have an idea of what they want. If you're at the point where you're hiring a designer, there's a certain level to which they've already thought through some things. Whereas on Queer Eye, I learned really quickly, we go in and most people have never thought about what their house looks like or how it functions.
"In the beginning, I had this questionnaire…what's your favorite home store, what's your design aesthetic. And I'd either get answers that were completely wrong because they'd guess, or they'd tell me their favorite home store was Walmart (laughs).
"In our very first episode, I asked Tom Jackson what his design aesthetic was. He said something like classical French. I asked him if he knew what that was, and he was like, no, I just heard it once (laughs)! I thought, oh boy, how am I supposed to figure out how to do these homes in such a small amount of time? Then I learned to ask questions that had nothing to do with design…"
What types of questions would you ask instead?
"What's your favorite meal? Why is it your favorite meal? Is it because it was something your grandma used to make? Where is your grandma from? What is your family's history? These are things people know about, care about, think about. They're the things that make a space feel like home.
"In season two, we did an episode with a man named Remy Porter. He'd inherited this 1970s house from his grandma. Granny had style, but it was not style for a 27-year-old bachelor. He couldn't describe his style to me, but when I asked him about his favorite show, he said Mad Men. I thought, 1950s. Then I asked about his dream vacation. He said Cuba. I thought, hmm, also stuck in the 1950s. I ran with that, mid-century modern! I chose deep greens and blues, like the foliage of Cuba, and I selected a photograph for the living room that a friend shot in Havana. When he walked in, he was amazed; he said, 'I had no idea what my style was until I saw this. This is my style!' And really, I just listened to the things he loves."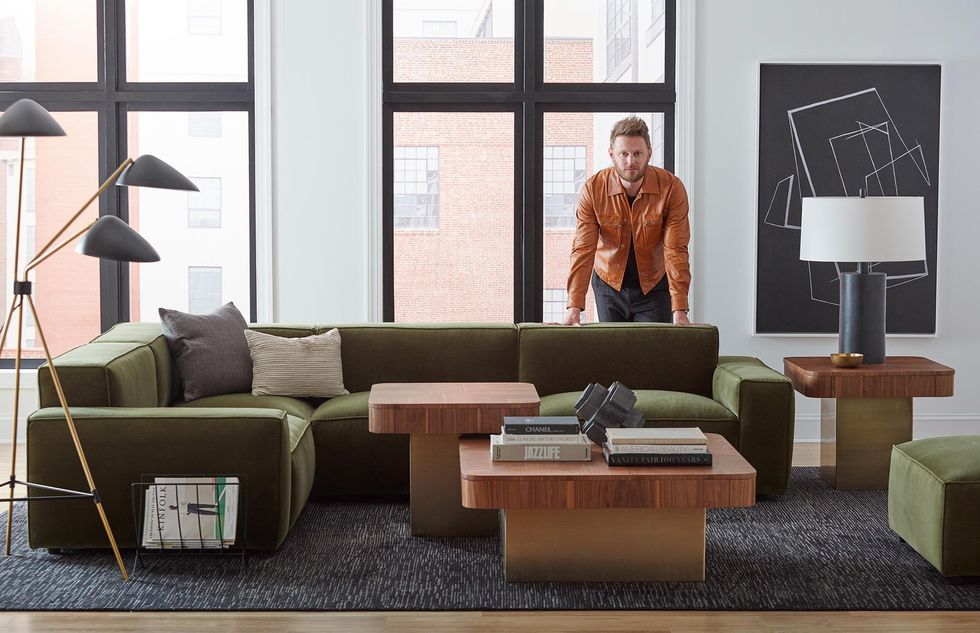 Beyond asking these unconventional design questions, what are some other exercises you like to take clients through to help unlock their personal vision?
"We don't have time for this on Queer Eye, but in my design business, the first bit of homework I always give is for people to create a Pinterest board. I want you to Pin anything you love—a chunky sweater, leather boots, a colorful plate of food. It allows me to get inside your brain. That's how you make your home personal, by putting things into it that make you tick.
"Design can be daunting. So many people are sitting inside homes that don't make them happy, merely because they're intimidated by the process to change it. If you make design just about the things you love, it seems so much more accessible."
When it comes to personalized design, what part do you think trends play in the conversation?
"I'm not a huge fan of trends. If you're doing something because it's what a magazine told you to do, you're not staying true to yourself. Think about the modern farmhouse trend. I love it, it's great, but that's because I have a personal connection to it. I grew up in a literal farmhouse! So it reminds me of home. But if you're not really connecting to it at your core, why are you doing it? For me, it's always about doing things that make you feel at home.
"Your home is like a phone charger—if you don't plug your phone in at night, it's not going to make it through the day. It's the same with you. Your home is your charger. If you don't get fully charged when you're at home, you're not going to make it through the day…or life."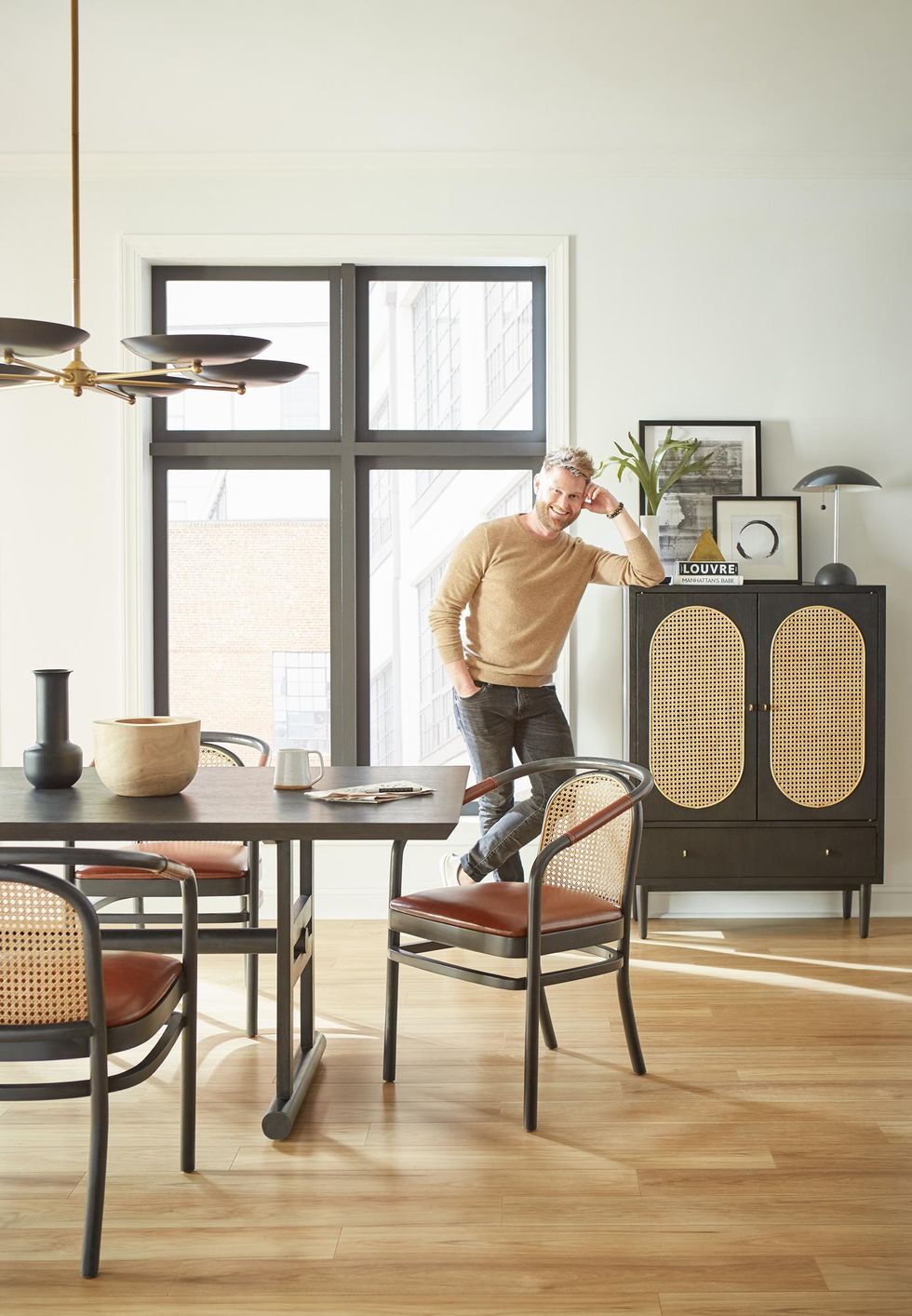 What are some ways to incorporate personal items—memorabilia, momentos, family photos—into design in a way that still feels sophisticated?
"When it comes to family photos, I like to do everything in a similar frame. Or reprint all the photos in a similar shade, like a sepia or black-and-white. Photos can become very busy. If you do them all in one tone, it makes them feel more cohesive—you're actually able to focus more on the images themselves, instead of the chaos of the visual statement."
If you're designing for a couple or a family, how do you approach meshing different personal styles?
"Rock, paper, scissors? (laughs). I did a talk several years ago and I opened it up for questions at the end. This woman stood up and said, 'I have a conundrum: I'm dating this guy and I want to marry him, but he has zero style! His apartment is stark, there's nothing on the walls, no books, it's horrible. He doesn't care at all!' I said, girl, marry him! You can do whatever you want in the house and he's not going to care!
"I miss the days when my husband didn't have any opinions on home design. Now he does, and I'm like, ugh (laughs)! I don't tell you how to do surgery on people's faces, don't tell me how to do design (laughs)!
"As a designer, though, it can be hard being in the middle like that. We often take on a marriage counselor role without realizing it!"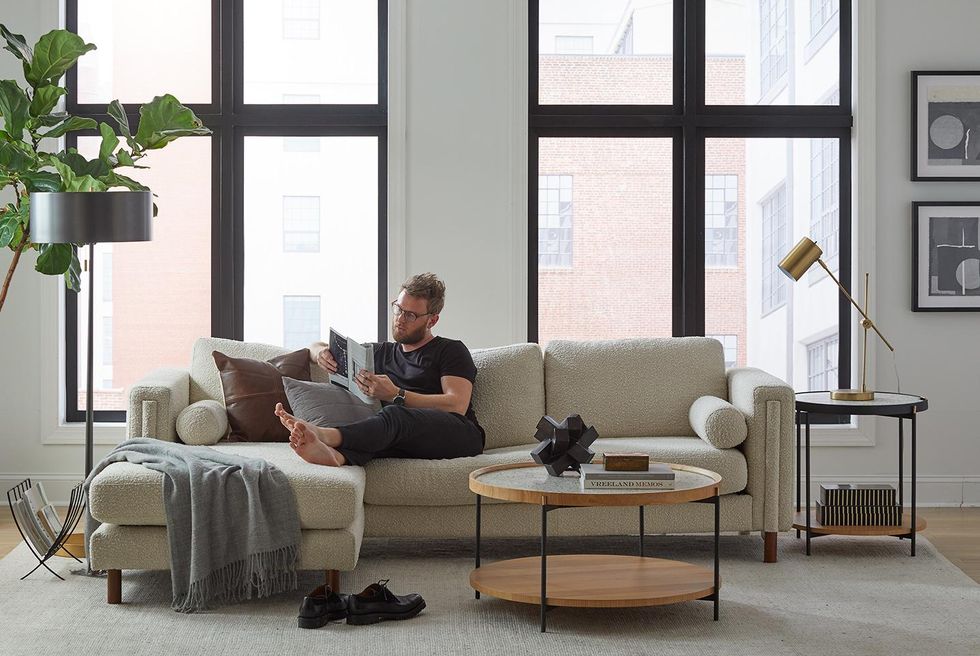 For a young person decorating their first place, how should they look for pieces that will adapt with them as their personal style changes and they grow through different life phases?
"That's actually one of the main things that inspired my line. When furniture collections are very trendy or very taste-specific, people invest in pieces and then they're over it within a few years. If it's an expensive piece, you wasted that money and you're never going to get it back. Furniture doesn't hold value unless it's antiques.
"It's really important to look for high-quality and timeless pieces that will allow your taste to evolve with you. What's great about my line is if you're into art deco right now, it will work for you! And if you're into a traditional look, it'll work for you! If you get super into mid-century in a few years, it's still going to work for you! Just change up your accessories to keep it fresh."
So much of your philosophy is about making design accessible to a broader range of consumers. How does your new partnership with Affirm continue that mission?
"Our furniture is affordable, but it's not super, super affordable. It's not an Ikea sofa. But that's because it's going to last you as long as you want to keep it—you're not going to need to replace your sofa in several years. But because some of our pieces are investments, I wanted to partner with a company that allows people to purchase those investment pieces without ruining their budget for the month, or the year. I don't want people going into debt just to buy a sofa; I want good design to be attainable. I want to make things that aren't going to end up in a landfill, and I want people to be able to buy things that aren't going to end up in a landfill!"
Photos: Courtesy of Bobby Berk
Want more stories like this?
Easy Styling Tips for Your Desk Nook
These Outdoor Decor Trends Will Rule This Summer
7 Strategies for Cooling Down Your Bedroom This Summer