9 Hair Masks That Will Give You a Boost of Salon-Level Silkiness
Bye-bye damage and dehydration.
Beauty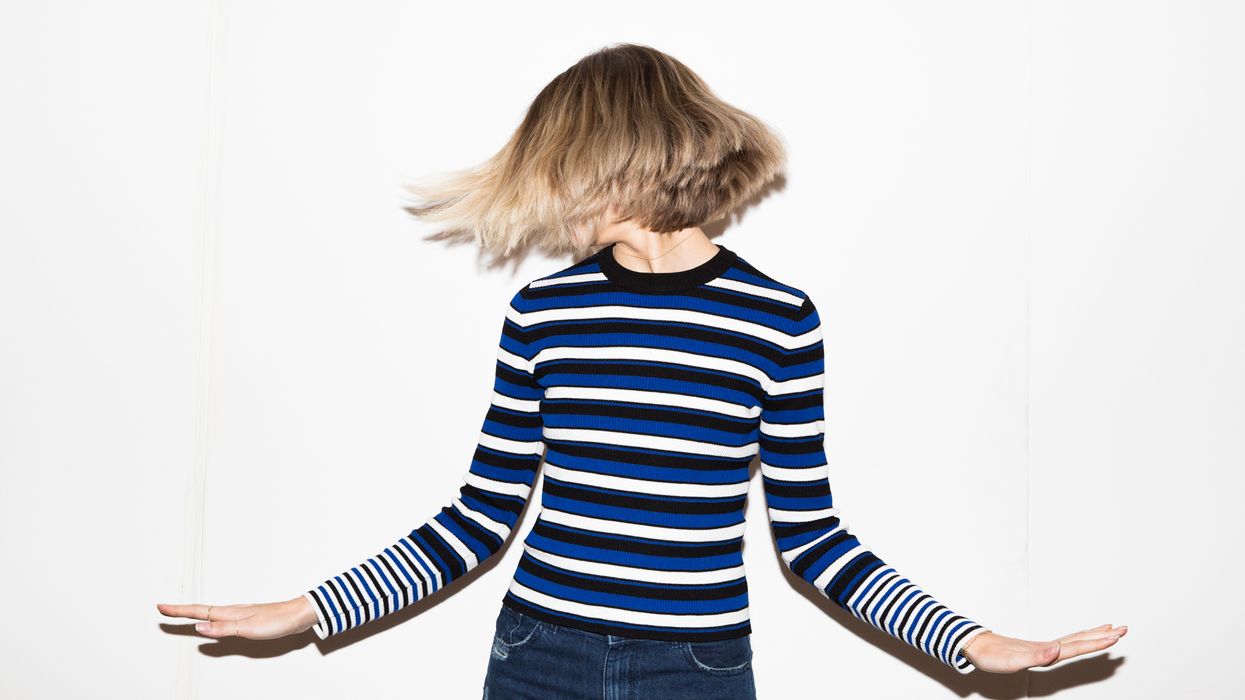 Flashing back to the early days of quarantine, one of the only gratifying parts of being sequestered at home was the ability to indulge in 'round-the-clock hair masks. And although that's now a distant memory, our reentrance into society doesn't have to mean that masks get phased out from our regular rotation. There are masks that you can leave in at your leisure and ones that you can wash out before you step out of the shower.
Not all masks are created equal though, and for good reason. Thankfully, there's a mask for every need. Are you looking for a nourishing and moisturizing hair mask? Are your wash days lacking the holy grail product to turn your hair from frizzy and blah to luscious and hydrated? Well, you've come to the right place. Ahead, the must-have hair masks tailored to your hair needs.
---
For Damaged Hair
Act + Acre's hero products are scalp centric, but this takes care of the rest of your strands. As a castor oil enthusiast, I was wowed by the ingredient lineup, which also features shea butter to smooth strands and Vitamin B5 to restore elasticity (a major draw as a curly girl). I've recently started adding a pipette of their new Hair Oil to the mask, and in just a few uses, I've noticed some of my heat-damaged curls regaining their form. The only caveat is that it's easy to breeze through a tube of this if you have thicker strands.
Act + Acre
I love a long shower, but the idea of a quick, easy, in-and-out mask is even more enticing to me. As a devotée of Kaleidoscope's Miracle Drops, I was excited to learn that their mask soaks your strands in the same formula, with an added boost of coconut milk and aloe.
Kaleidoscope
Coconut oil is the perfect ingredient when you want to strengthen and soothe your hair. I usually swap this out for conditioner before or right after going on a heat-styling bender because my hair always feels stronger and looks shinier after washing this out. Plus, the coconut scent is like a mini-vacation.
Palmer's
For Dry Hair
Behold the mask that all of my Instagram hair crushes swear by. Crown Affair's Mask uses Tsubaki seed oil to add a weightless, bouncy seal of moisture and yuzu extract to keep frizz at bay and restore elasticity—the ultimate tag team.
Crown Affair
Craving shine? The added Mirsalehi honey helps to repair and nourish even the driest curls and coils, which is why I'll add a 10-minute session to my shower routine. I pile on the mask, then cover it with a shower cap and let the steam from the shower maximize the effects.
Gisou
Curly girls know a deep-conditioning treatment is a must to keep your texture frizz-free. This is a clean, Black-owned beauty brand that has perfected its nourishing formula with shea butter, prickly pear oil, and pumpkin seed oil, which also helps to soothe an itchy scalp. Keep cold-weather hair concerns at bay until spring with a twice-monthly session.
adwoa beauty
For Color-Treated Hair
When we say that everyone sings Olaplex's praises, we mean everyone. The brand's Instant Moisture Mask uses its signature superstar ingredient, bis-aminopropyl diglycol dimaleate, to relink hair bonds that have been detached from heat, color, or just exposure to the elements. The bonding formula is designed to rehabilitate damaged strands and bring back moisture, shine, and smoothness using a skin-care-caliber ingredient lineup, which includes hyaluronic acid, ceramides, and rosehip seed oil to bring on the gloss.
Olaplex
K18's hair mask is legendary as a leave-in. It promises to repair damage from bleach, color, chemicals, and heat in as little as four minutes, which is a big promise, but it delivers sleeker strands. As hard as it is to accept, even the most careful color application can leave you with some damage, so swapping out your conditioner for this every few washes will keep your hair health intact without weighing it down.
K18 Biomimetic Hairscience
All I want is that ultra-shiny, glass-like hair that I see all over Instagram, and this gloss mask gets me the closest (without resorting to professional treatments). It seals in moisture with its amino acid complex, while red wine extract douses your hair with free-radical-fighting antioxidants—that means your hair is protected from environmental damage throughout the day. Finally, hydrolyzed flax seed gives you that Disney princess-level shine without weighing down your curls with extra product.
Amika