New Beauty and Wellness Drops We Couldn't Add to Cart Fast Enough
The best of the best from March—including a new palette from Rihanna and a body cream from Pharrell.
Beauty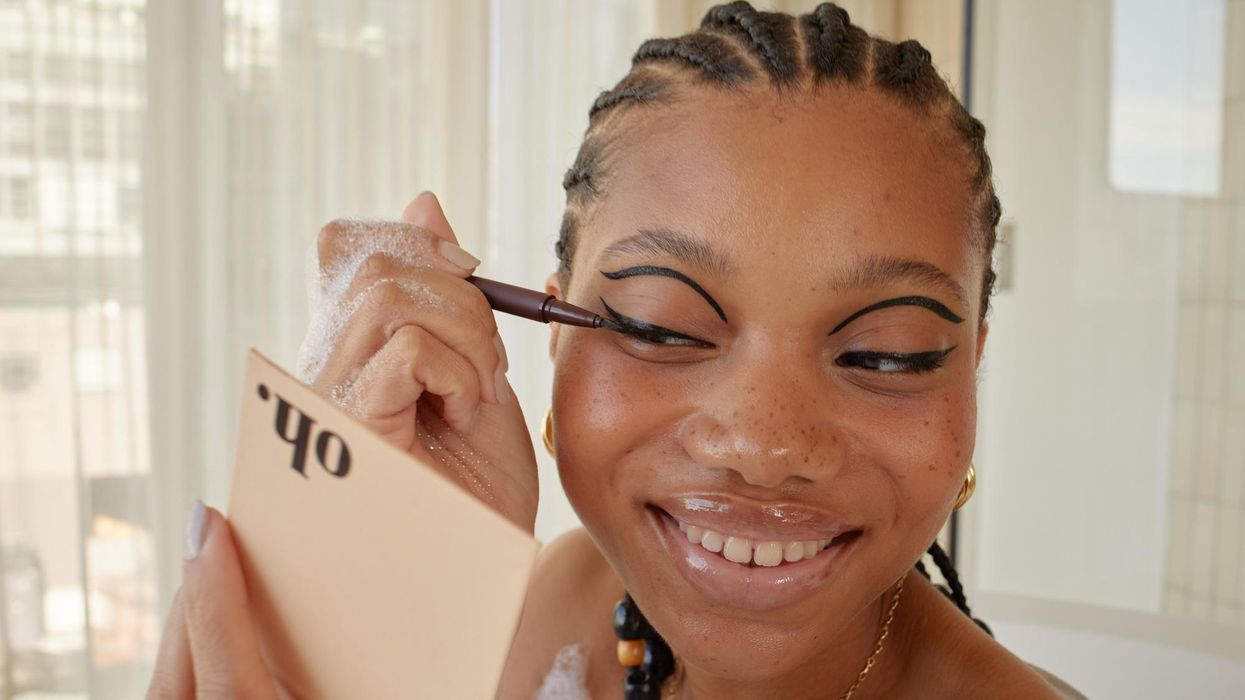 Photo: Courtesy of Espressoh
Have you checked your beauty products' expiry dates lately? It's way too easy to overlook the fact that even makeup and skin care have best-before dates. But using a product past its prime can have some unpleasant consequences, from leaving a duller finish to causing full-on breakouts. When I recently took stock of my beauty stash, I realized that a ton of my favorite foundations had been expired since last year—yikes! After coming to that revelation, I realized there's no better time to infuse my lineup with newness.
As the spring ethos of embracing newness makes its way to my beauty rotation, these are the products that I'll be keeping top of mind. Read on for our take on March's best beauty and wellness drops, from a new foundation that has the beauty community abuzz to the latest addition to Pharrell's body-care lineup.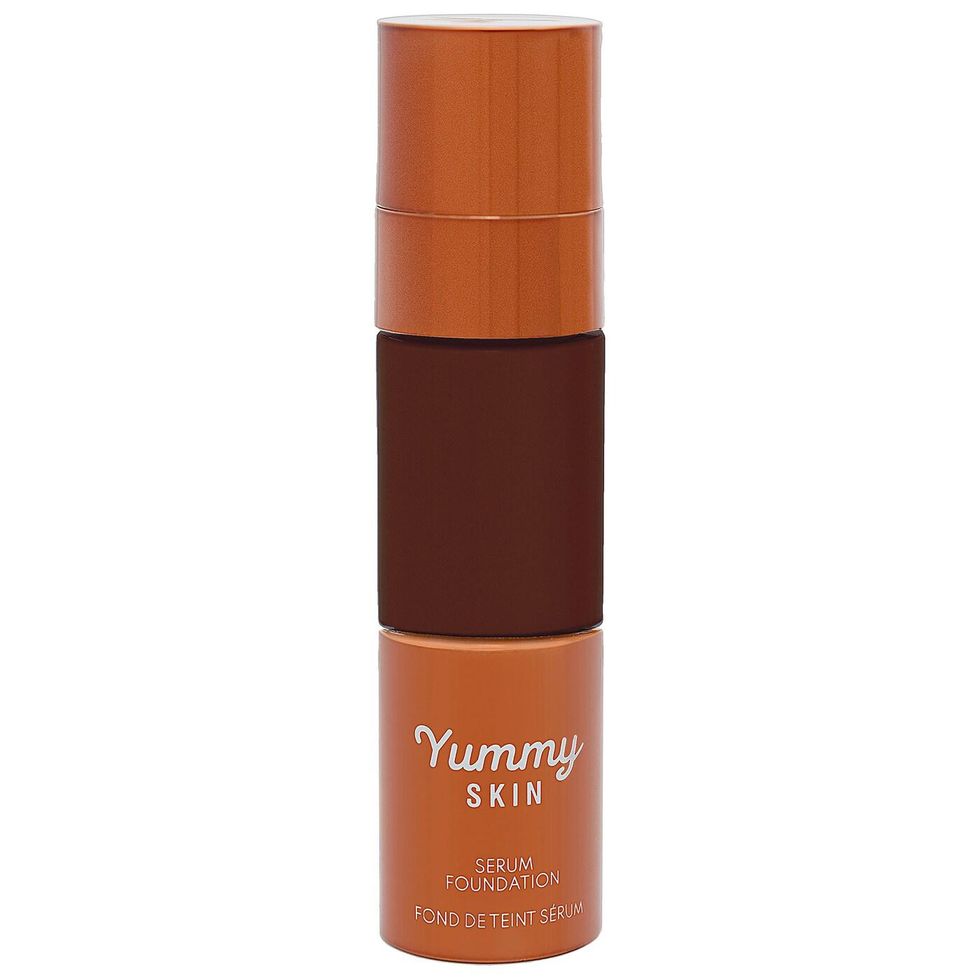 I first heard about Danessa Myricks' new foundation in passing. Then, I heard about it again and again and again. Though it's only been out for a few weeks, it's been the talk of the town for makeup artists and enthusiasts alike thanks to its lightweight finish, stellar coverage, and skin-care caliber ingredient lineup, which includes hyaluronic acid and jojoba oil.
Danessa Myricks Beauty
We know what you're thinking: La Mer's Treatment Lotion is far from new. But this month the fan favorite got a sustainable upgrade. The lotion, known for its ultra-hydrating water-like consistency, is now housed in a glass bottle with PCR plastic. It works in tandem with their serum and moisturizer to lock in hydration immediately after you wash your face to ensure supple skin days ahead.
La Mer
Aesop's latest drop is a timely reminder that none of us are too young to start wearing an eye serum. This targets the area's typical pain points head-on: Under-eye skin is thin by nature and produces less oil. Exalted keeps fine lines and dark circles at bay with a boost of hydration courtesy of panthenol and sodium carrageenan. And like the rest of Aesop's lineup, the natural oil infusion, which includes frankincense and cedar, gives it an aromatherapy edge that feels even more indulgent.
Aesop
Hair oil that doesn't leave your hair feeling oily isn't easy to come across. But the new oil on Act+Acre's lineup is featherlight and that won't weigh down your strands. The formula uses argan oil and squalene to give styles a sleeker finish and to soothe frizz—you can even use it as a heat protectant.
Act + Acre
When it comes to palettes, Fenty Beauty just gets it. This limited-edition set combines the Sun Stalk'r bronzers we know and love with their highlighter in two new hues so that you can contour, highlight, and bronze with just one palette. On the Fenty front, we're also eyeing Fenty Skin's new unscented update, which reimagines their Start'r Set (the cleanser, toner, and SPF) sans fragrance. Thanks, Ri-Ri.
Fenty Beauty by Rihanna
I'm not going to lie: I was a little skeptical when I saw this product's price tag. Nearly $70 for a lip moisturizer? No, thanks. But this is way more than a moisturizer—it's a total lip makeover. On top of plumping your pout, it uses U Beauty's patented tech to improve lip texture, shape, and color by mimicking the signals that prompt our skin to stimulate collagen synthesis. Yes, please.
U Beauty
Pharrell, an expert in not being ashy, has added a body cream to Humanrace's body-care roster. Like their face cream, it leans into the power of humidity. "Humidity brings essential moisture to the skin that you may otherwise be missing living in a dry climate," Pharrell explained in a press release. As per usual, the formula includes their signature snow mushroom extract, but we're particularly intrigued by the use of bakuchiol, the plant-based retinol alternative that has become this year's buzziest skincare ingredient. And as cold weather lingers into spring, there's seriously no better time to give this a try.
Humanrace
In the Euphoria era, eyeliner is never arbitrary—the days of half-hearted wings are o-v-e-r. That's why Espressoh's new Hi_Liner drop is so well-timed: The felt-tip means that lines will appear razor-sharp, but the application will be super easy.
Espressoh
It only took a couple of dabs of Bobbi Brown's new Jones Road Shimmer Face Oil for me to fall for its lit-from-within finish. This is not necessarily a highlighter, but it highlights. And it's not necessarily a moisturizer, but it's definitely moisturizing, thanks to the dose of sunflower seed, grape seed, and coconut oil that it leaves on the skin. Just like many of Jones Road's offerings have proven to be, it's conveniently multipurpose and leaves behind a subtle glowy shine.
Jones Road Beauty
Augustinus Bader is gold-standard skin care. Case in point? Their barrier-restoring Ultimate Soothing Cream has only been out for a few weeks, and it's already sold out at Sephora. This formula is designed to revive dry, irritated skin using a formula that includes niacinamide, shea butter, evening primrose oil, and, of course, their signature TFC8 complex.
Augustinus Bader
If you love a good mask but want to steer clear of single-use sheet masks, Province Apothecary's new drop is one you'll want to try. The set comes with a reusable sheet mask and a pair of reusable eye patches—each made from silicone. You simply apply your go-to serums, oils, and balms and then apply the masks to let the product penetrate even deeper into the skin.
Province Apothecary
The latest addition to Superzero's lineup reimagines your favorite body moisturizer without the bottle. Like their shampoo bars, the Body Balm Bar is a sustainable alternative to lotions and creams housed in plastic. But that's not the only draw—each bar is targeted to a different wellness need, whether you need to refresh, relax, or get relief. I'm particularly intrigued by the Relief Bar, which uses ceramide and menthol to ease muscle tightness and body soreness. Perhaps a new addition to your gym bag?
Superzero
Every time my hairstylist applies a pump of Moroccanoil's OG Treatment, I always think, I wish my entire body could smell like this . Their new body-care line makes that dream a reality. The lightweight, fast-absorbing formula features argan, tsubaki, and evening primrose oils, which work together to leave the skin feeling supple and looking radiant.
Moroccanoil
As part of Stila founder Jeanine Lobell's next chapter, she founded Neen, a makeup subscription service. Here's how it works: subscribing means that at the top of each month you'll get a postcard featuring five new looks and five swatches to try along with a QR code that you can scan to watch a tutorial. For looks you love, you can buy full-size products on their site. A very exciting development in beauty tech that we're keeping our eyes on.
Neen