The '90s Changed the Way We Think about Fashion
According to this museum curator, these three trends still persist today.
Fashion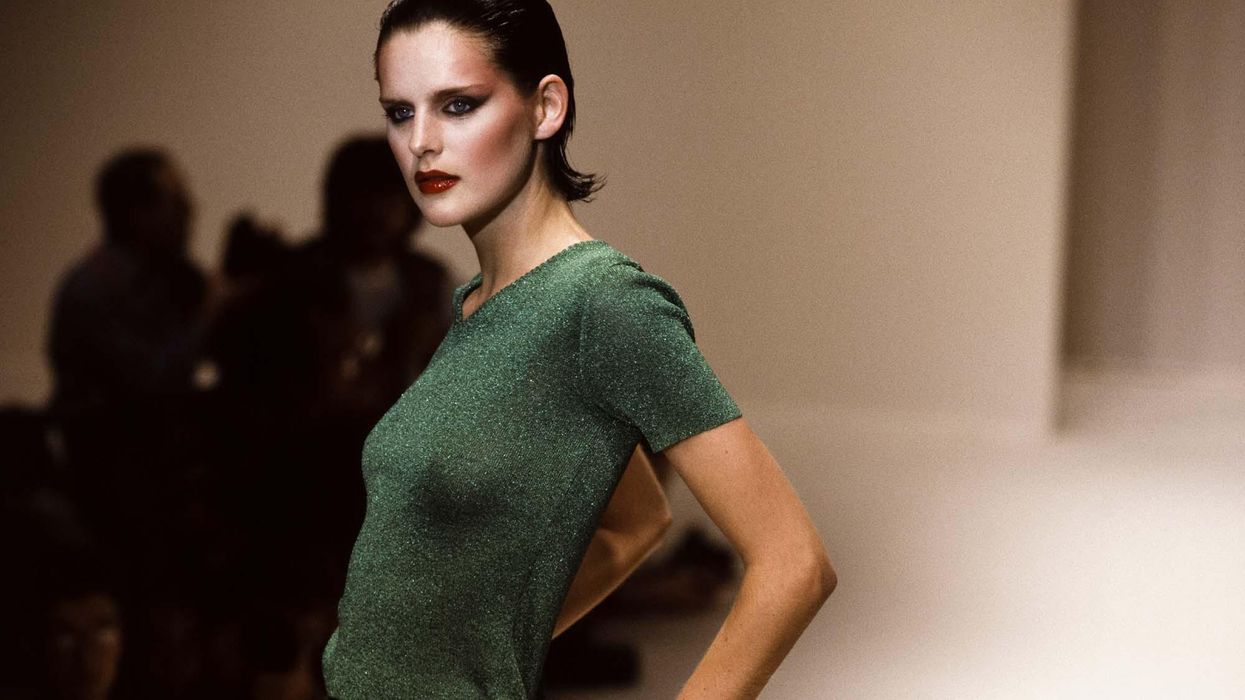 The Museum of FIT's newest exhibit titled Reinvention and Restlessness: Fashion in the Nineties explores the eight most unifying trends of the 1990s. Curator Colleen Hill sifted through endless imagery to identify not only what we wore but why we wore it. As I strolled past Jean Paul Gaultier mesh tops, Margiela Tabi boots, and Vivienne Westwood corset tops on my own exhibit tour, the prominence of so many of these items in today's fashion conversation struck me.
"Within '90s' fashion, there's this idea of pluralism," explains Hill. "So basically, there are many competing trends. They exist simultaneously. Some are more popular than others, of course, throughout the decade, but there's a lot to choose from. I think within all of those choices, the idea of self expression becomes incredibly important. We do, in fact, move away from more arbitrary observations like oh, the hemlines have changed. It's much more about how people are expressing themselves and how designers are expressing themselves."
Beyond noting the repeat occurrence of Prada's nylon staples, Hill instead identifies both changes in the way we are getting dressed and broader shifts in the way we think about doing so that are still pervasive today. Below, she takes us through three monumental shifts in fashion's approach that have shaped modern society. And if you are curious about the rest, we suggest visiting the exhibit on display now at the Museum of FIT.
"Grunge as a style really originates in the pacific northwest in the late 1980s and is perpetuated by bands like Nirvana. It becomes well-known through them, then of course, it trickles up into high fashion." Though Marc Jacobs caused quite the commotion when he translated this idea of thrifted clothing, often distressed and oversized, onto the runways, grunge's longevity in fashion proper was limited. It's mainstream fashion where it lingers. "I was in my late teens in the '90s in the midwest and the grunge look was absolutely everywhere. At that time, it really was about the fact that you could quite easily buy into this look to express yourself and I think that's true today as well."
"What I think is really interesting about grunge, both in its original context and certainly today, is that it's much more about styling than design," explains Hill. When asked why she thinks that '90s are so popular in fashion today, she posits, through the lens of grunge, "it is such a means of personal expression—mixing and matching from your wardrobe." She continues to highlight the great pieces—Dr. Martens, baggy denim, oversized silhouettes—that have such a place in today's sartorial conversation and the way it encouraged the idea of resale. Just look at the Balenciaga runway collections or take a stroll through Washington Square Park and you'll see how these ideas linger. "It's this real no-rules approach to dressing that we've all been embracing for the past few years," she says.
Zara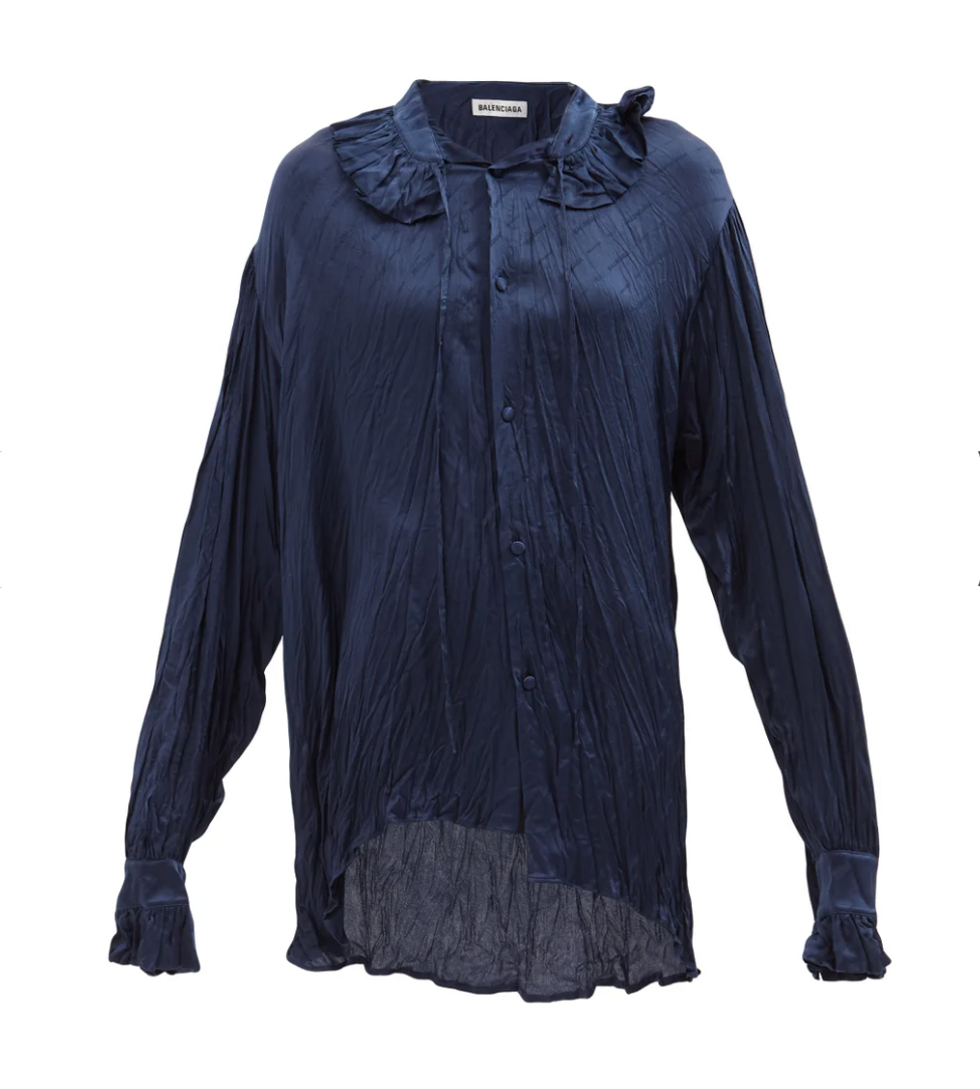 Balenciaga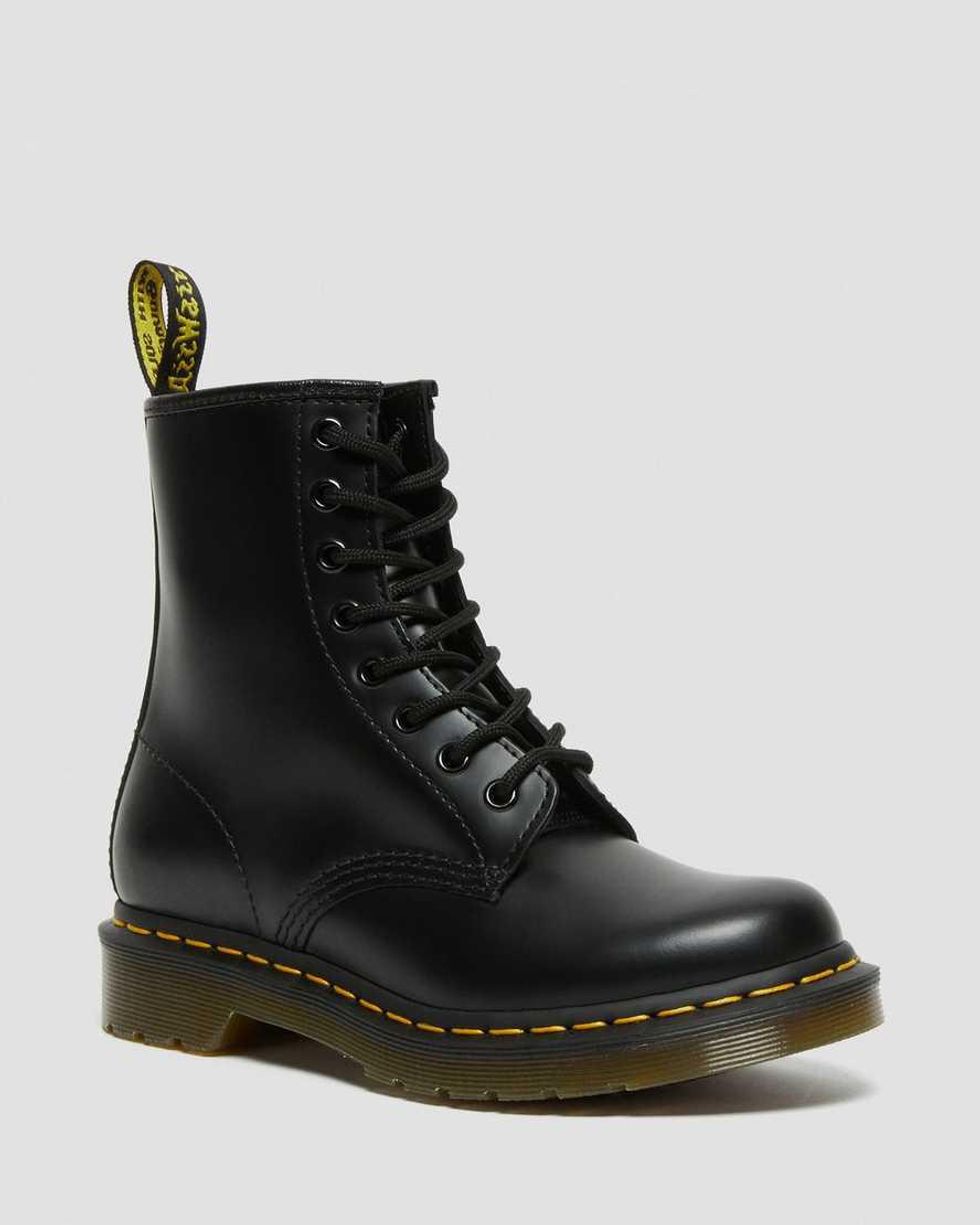 Dr. Martens
Though minimalism certainly defined the '90s, Hill argues that it never really went away. "We can trace what we consider minimalist fashion certainly back to the '70s with designers like Halston. Jil Sander was also already working within that aesthetic. Calvin Klein, certainly by the late '80s, was engaging with minimalism, but it picked up and became a major trend in the 1990s." Since then, it's ebbed and flowed throughout current fashion. "It still remains a classically chic go-to look for many people."
"I feel that perhaps, with the pandemic, we've all been rethinking our wardrobes in certain ways, pairing down what we're wearing," explains Hill. Aboard the fashion pendulum, we've been moving away from the maximalism dominating the trends throughout the past few years into something slightly more reductive, a notion Hill believes will continue to persist.
Cos
Jil Sander
Staud
"In the exhibition, I call this section environmentalism and reuse," says Hill. "Today, we really call it sustainability and upcycling, but the ideas are essentially the same." She explores the development of this concept in the '90s through the lens of designers like Martin Margiela and lesser known Lamine Kouyaté of XULY.Bët. In a manner emblematic of many designers today but groundbreaking for the time, the latter cut up acrylic thrift shop sweaters and transformed them into incredible high-fashion garments. Margiela infamously created a sweater out of old socks, both effectively setting the precedent for the modern day concept of upcycling.
"I also love the approach of someone like Hillary Taymour from Collina Strada and her open-source approach to making clothing. She's making the clothing that you can buy but in some ways she's also saying, 'here's how you can make it.' I think that's really interesting because it really turns the fashion system on its head and, in many ways, negates the idea of low-level copies." This shift that designers like Franco Moschino initiated in the '90s continues today. "We are becoming more and more interested in clothing that is one of a kind, that has an artistic sensibility, that is perhaps more collectible. I also think we want more of a connection to the people who make our clothes and we're thinking more about how they're made, and that's really a sort of commentary on the fashion system."
Collina Strada
Girl of the Earth
Rave Review