A Testament to the Art of Getting Dressed
How returning to the office helped our style editor rediscover the importance of style over fashion.
Fashion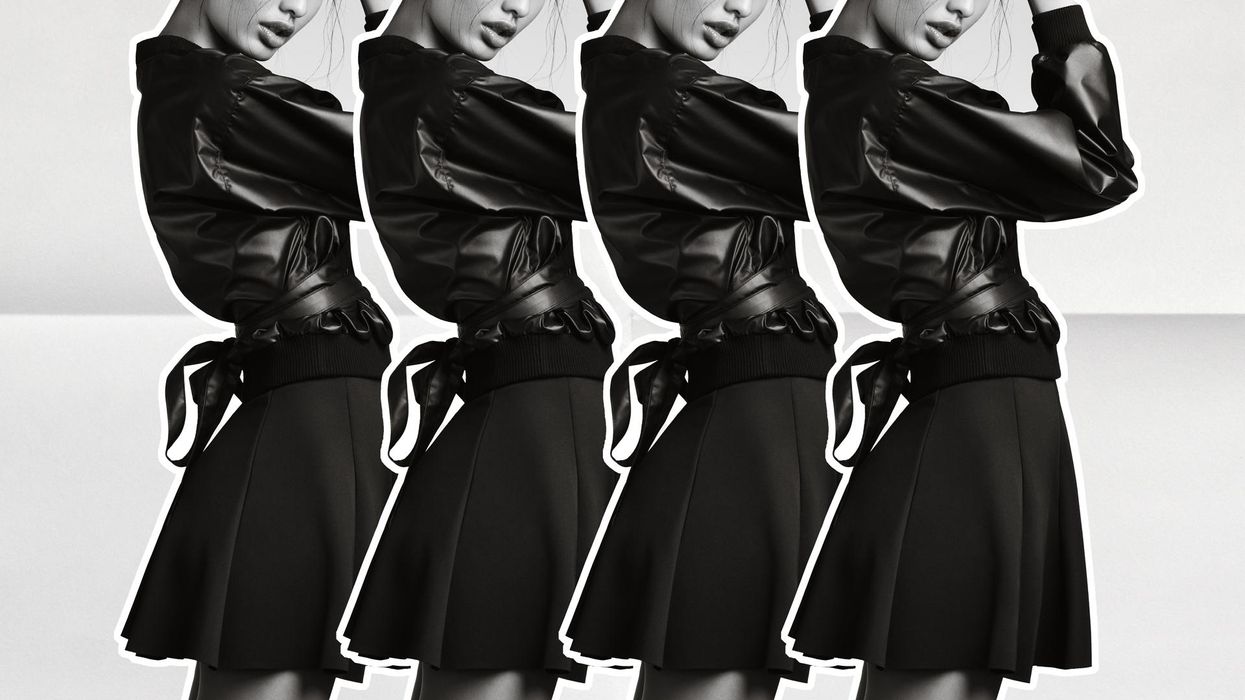 At this point, when the hashed and rehashed topic of re-entering the workplace surfaces in conversation, it's often met with hesitancy due to mental fatigue. Someone argues for the benefits of in-person communication while another highlights the productivity that at-home focus provides. Of course, someone else starts proselytizing the newly coined hybrid model. Last fall, our team started dabbling in in-person office time and have since switched back to fully remote work due to New York City's current state. While I, of course, miss coffee-side chats with coworkers (obvious health concerns aside), I find that what I yearn for most, as I write this from my couch, is that consistent opportunity to actually wear my clothes.
I wish I was one of those people that would put on a full 'fit to work from my dining room table, but I'm not. So once I began gracing the subways with my haphazard presence once more, my brain began to churn. Along with many others, I was once again getting dressed, for real. I'm not talking about the pseudo ensembles I throw on before a morning of Zoom meetings—a blouse, leggings, and perhaps a piece of statement jewelry if I'm really feeling myself.
These were real outfits. There was denim, wool, leather, velvet, structure, pleating, volume, embroidery. Suddenly, high-waisted denim moved from a terrifying prospect to an only slightly annoying part of life. Heels (albeit very low ones) slowly made their way back into my rotation. All these things that seem so daunting at the first chime of your alarm aren't that bad and—dare I say it—actually made me feel good.
Photos: Courtesy of Camille Freestone
More than the individual pieces themselves, it was the mixture that excited me. There's a mathematical satisfaction that comes with pairing a large-scale plaid with its tinier counterpart (courtesy of Dries Van Noten and Isabel Marant, respectively). Or the way a creamy pair of tailored trousers can help a red-check Rachel Comey shirt shed a looming country bumpkin energy (my complexion verges on Anne of Green Gables, so this is, at times, a concern). Even the addition of fisherman sandals and a striped shirt completely removes a shift dress from its 1960s context. While these aren't finite per se, there is a satisfying puzzle-like aspect to finding outfit equations that can make your heart sing.
Steady office visits scratched the itch that Friday nights out and Saturday morning museum visits weren't reaching. I have the privilege of working in fashion, which means I can pretty much wear whatever I want to work—barring extremes. No corporate dress codes in Soho. To me that freedom is almost more daunting. A lack of parameters means little to no guidance—a challenge I relish.
In the same manner we classify squares and rectangles, fashion is art, but art is not necessarily fashion. The difference between the latter two lies in function. We all have to wear clothes. Where things get interesting is in the "how" of it all more so than the "what." The way I would style a white button-down is totally different from the approach of my coworker on the sales team or someone I pass on the street en route to pick up my desk salad.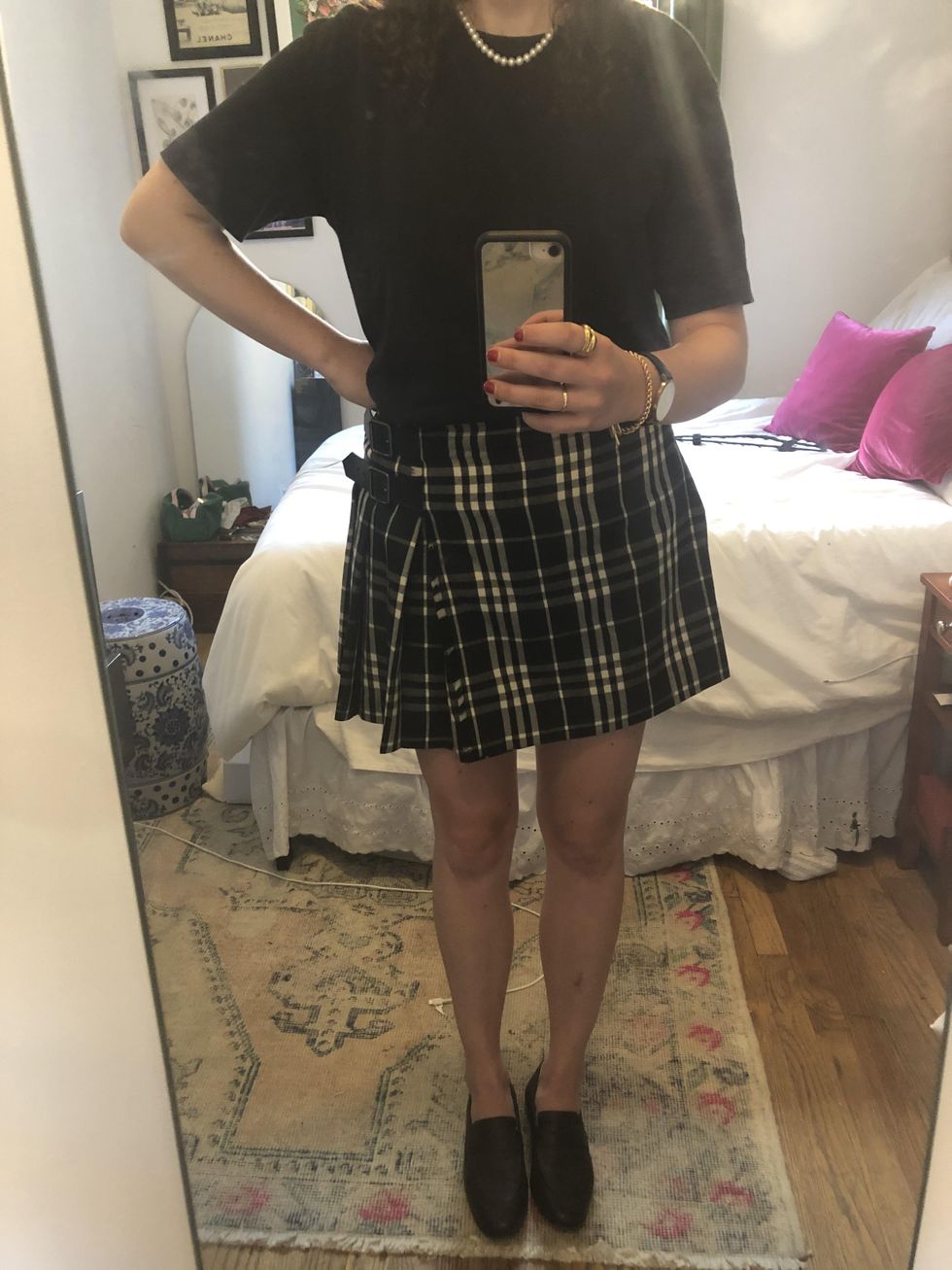 Photos: Courtesy of Camille Freestone
As someone whose job it is to live and breathe fashion, I found it very strange to engage with this industry in a solely abstract sense. As I scrolled through old runway imagery, pored over Pinterest boards, and filled my Instagram-saved folders, I found myself jotting down ideas for outfits in my own wardrobes I wasn't wearing. Of course, I can always find joy in endless scrolling through TheRealReal, but consumption (or even reporting, for that matter) without application seems counterintuitive. The purchase of a pre-owned Dries Van Noten vest from the spring '14 collection loses a bit of its magic when the item heads straight for closet confinement.
If you're not actively engaging with your closet, your purchases don't satiate your appetite for newness. The aforementioned vest should have provided me with a sartorial high I could ride for quite some time. But when all you do is look at it on a hanger, the need for another shopping-induced dopamine hit returns much faster. As time passed and I continued to don my leggings, I quite literally forgot about the beautiful items I had accumulated.
When actively engaging with my closet, I can better identify gaps but more importantly, figure out what I don't need to accumulate more of. In turn, I found it actually slowed down the rate at which I added to my collection. Not to mention, between the additional commute and inevitable happy hours and dinner dates that often spawn off a day in the office, I merely had less time to do so.
This epiphany is nothing groundbreaking. I'm telling you that clothes are meant to be worn, a notion obvious in theory but often murky in application—at least over the past two years. Instead, I hope to offer you a gentle reminder of why it's important (at least for someone whose brain works as mine does) to get dressed. But regardless of my whole argument, it all boils down to a feeling. There's nothing quite like a really great outfit.