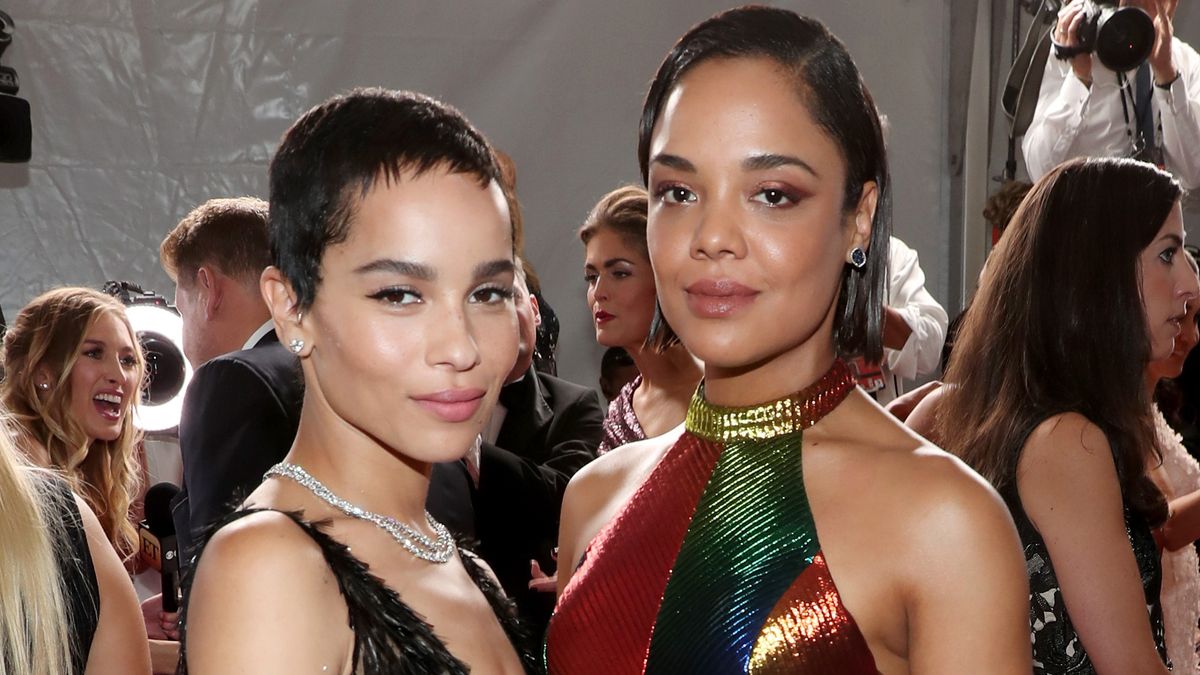 Celebrity
Because we'll get overdressed for just about anything.
The Emmys Red Carpet is amazing because it's essentially window shopping for the most over the top gowns we'll probably never wear, buy or need. Zoë Kravitz looked otherworldly in a featured rainbow Dior Couture dress and Tracee Ellis Ross made the case for why more is more in silver feathered CHANEL. Sure, we could spend our time drooling over these dresses (which we did) but we could also try to think of ways to reinvent the looks for our own lives. Who is to say just because we aren't nominated for an award means we can't dress like we are? Don't answer! We're just going to go ahead take that whole "dress for the job you want" adage very seriously. This year we noticed a lot of rainbow, silver shimmer and all-red which are  dreamy trends that are totally do-able for everyday. Click through below for our six favorite looks and the pieces we're buying to recreate them for everyday. 
---
11 / 30
Millennial Pink is officially over. Instead red will be absolutely everywhere this season and Issa Rae wears the new it-color very well. Since a red gown may not be the most versatile wardrobe essential, invest in a red patent skirt and red tops that bare a bit of shoulder. Oh and a little red Prada never hurts, either.