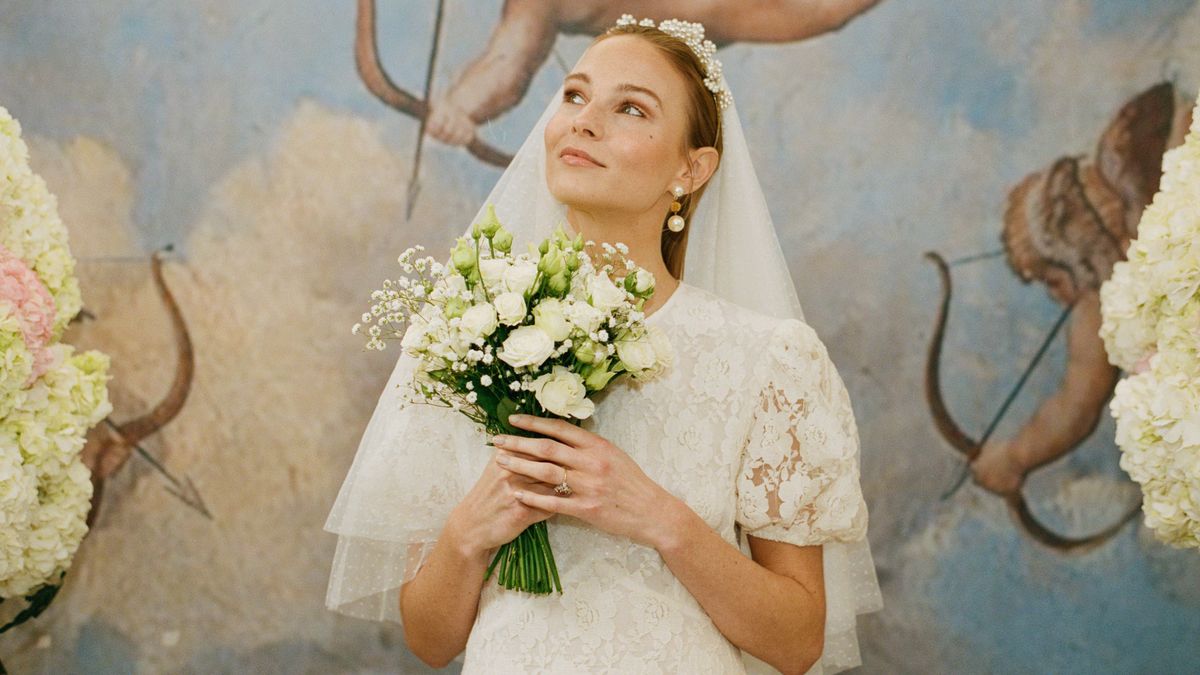 Fashion
In case you're not up for a ball gown, Rixo is here to help.
Henrietta Rix and Orlagh McCloskey captured the hearts of the fashion industry with their vintage-inspired, affordable dresses when they launched
Rixo
in 2015. Pre-pandemic, you'd be hard-pressed to find an event where one of their eye-catching prints was not present. In their latest venture, the sartorially inclined best-friend duo is launching a limited-edition bridal line that displays all the design qualities we know and love, but this time in a line of wedding dresses available
online
now.
"Bridal has always been a goal of ours," Rix tells Coveteur. "We wanted to create a more specific collection to cater to those women out there wanting something more contemporary with a vintage touch." In congruence with the brand's aforementioned beloved vintage style, the 26-piece collection pulls inspiration from silhouettes of the 1920s, '60s, and '70s and is, of course, offered in their full extended size range. Their same contemporary price point is also a fixture, with prices ranging from £295 to £1,450. 
---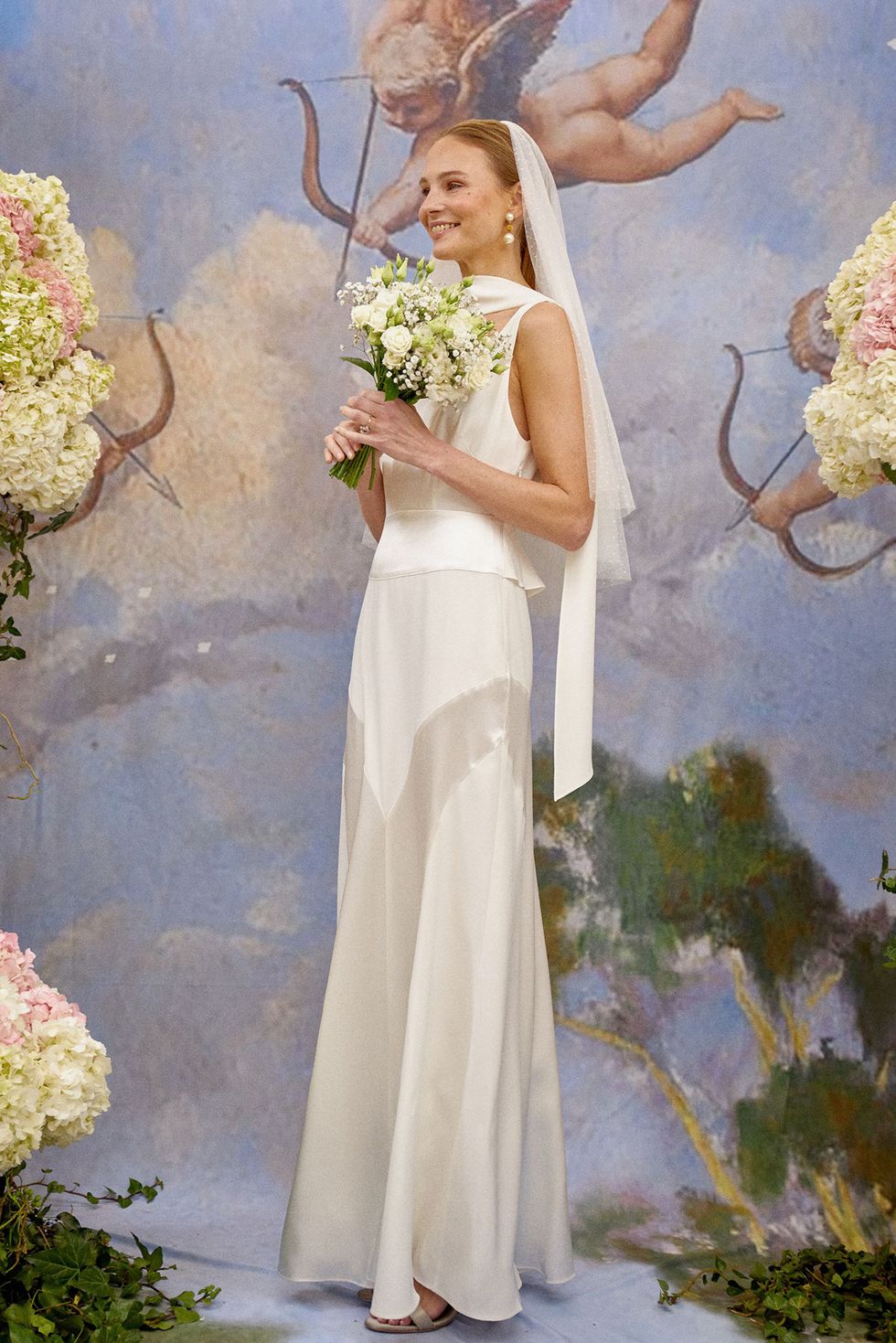 Photo: Courtesy of Rixo
The brand has transposed their love of vintage prints to the traditional all-white medium by focusing alternatively on details in the design and construction. "This was a different path altogether for us," says Orlagh. "Instead, we had time to really focus on the shape, the fit, the fabrics, and intricate vintage design features to make it Rixo. We really honed down on the different necklines, sleeve lengths, trails, and most importantly, the cut of each and every size option."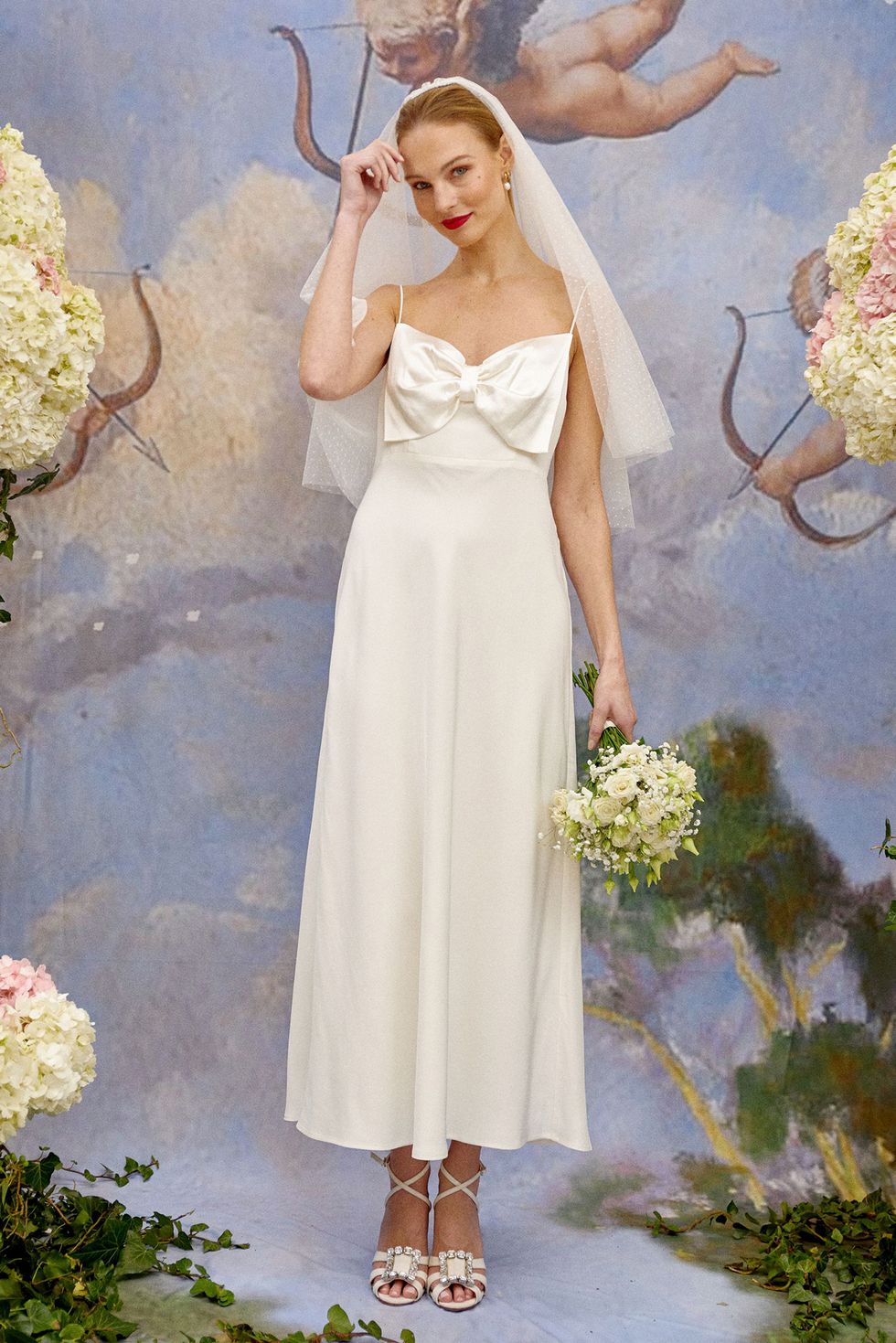 Photo: Courtesy of Rixo
And who better to create a bridal collection than those in the midst of planning their own wedding? Both women have recently gotten engaged and are letting their own preferences guide their design process. Within the collection, you'll find gowns wrought with lace, jacquard, and sequins that challenge the traditional construction of a wedding dress. Whether it's a bias-cut silk slip dress emblazoned with an oversize bow, a roll-neck mini dress trimmed with ostrich feathers, or even a prairie-inspired ruffle-trimmed eyelet frock fit for a garden party, the Rixo girls are providing their audience with ample options in which to spend their special day.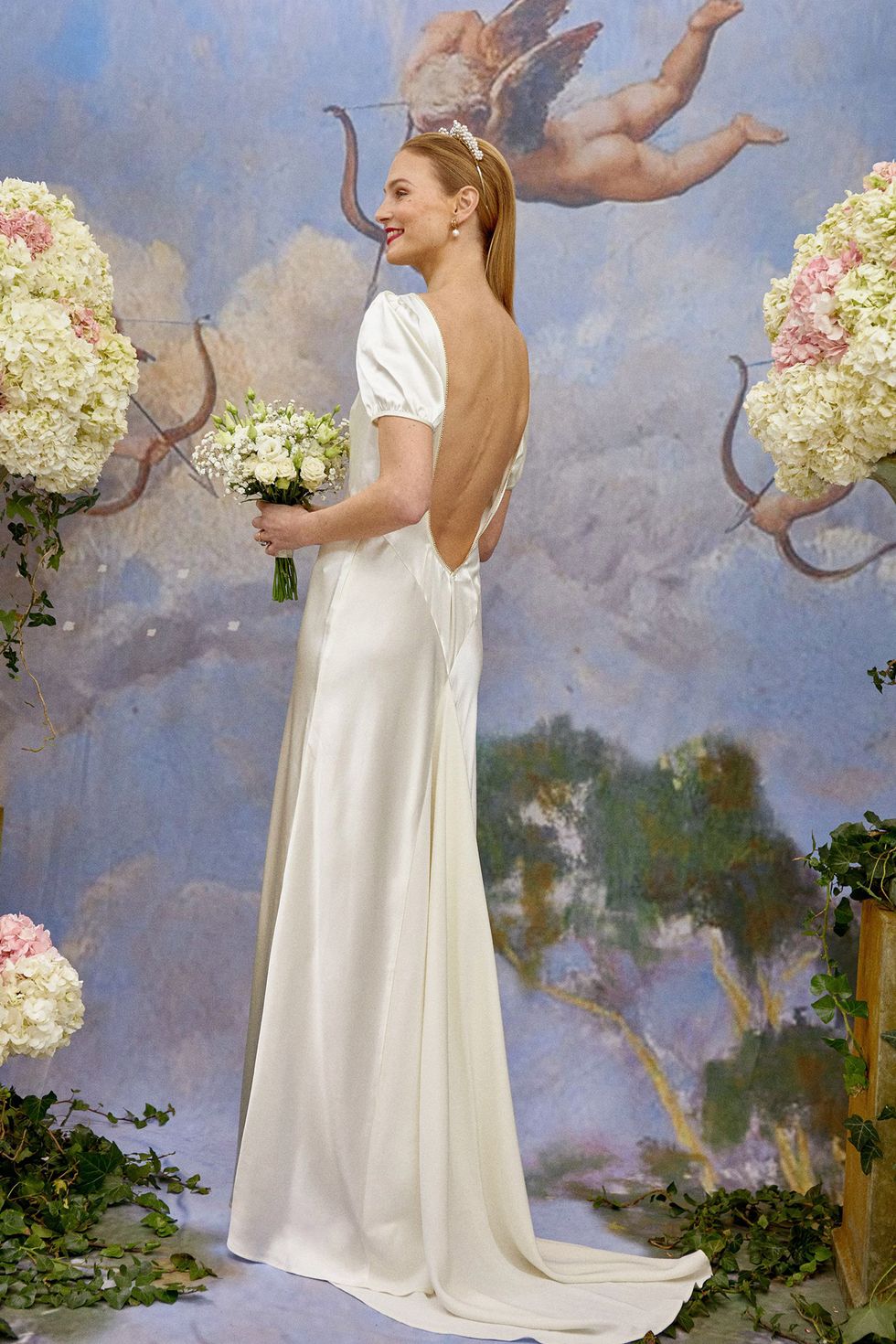 Photo: Courtesy of Rixo
The silhouettes are not the only unconventional component at play. They've actually simplified the entire process of obtaining a wedding dress by fashioning their designs as ready-to-wear versus made-to-order, a rarity for the bridal industry. "A customer can order today and receive tomorrow! We've created an easy, hassle-free system that every bride should have when it comes to choosing a wedding dress," says Rix. A customer can, however, book a one-on-one appointment with a bridal specialist to ensure that all needs are met.
For obvious reasons, smaller ceremonies are trending, as they minimize risk, but who knows what weddings will look like a year from now? Though, we can say this pandemic has expanded our options by underscoring the value of a more intimate setting. In the future we hope to see, if anything, fewer definitive trends and instead, a greater range in weddings. Regardless of your preference, our friends at Rixo are offering choices which exude everything the modern bride wants: style, comfort, confidence, and, of course, individuality—minus the ball gown.
Photos: Courtesy of Rixo
Want more stories like this?
9 Amazing Elopement Stories
Coveteur's Co-Founder Got Married
The Best Apps for Planning Your Wedding