Coveteur's Co-founder Got Married
Cue custom Oscar de la Renta and late-night McDonald's.
Weddings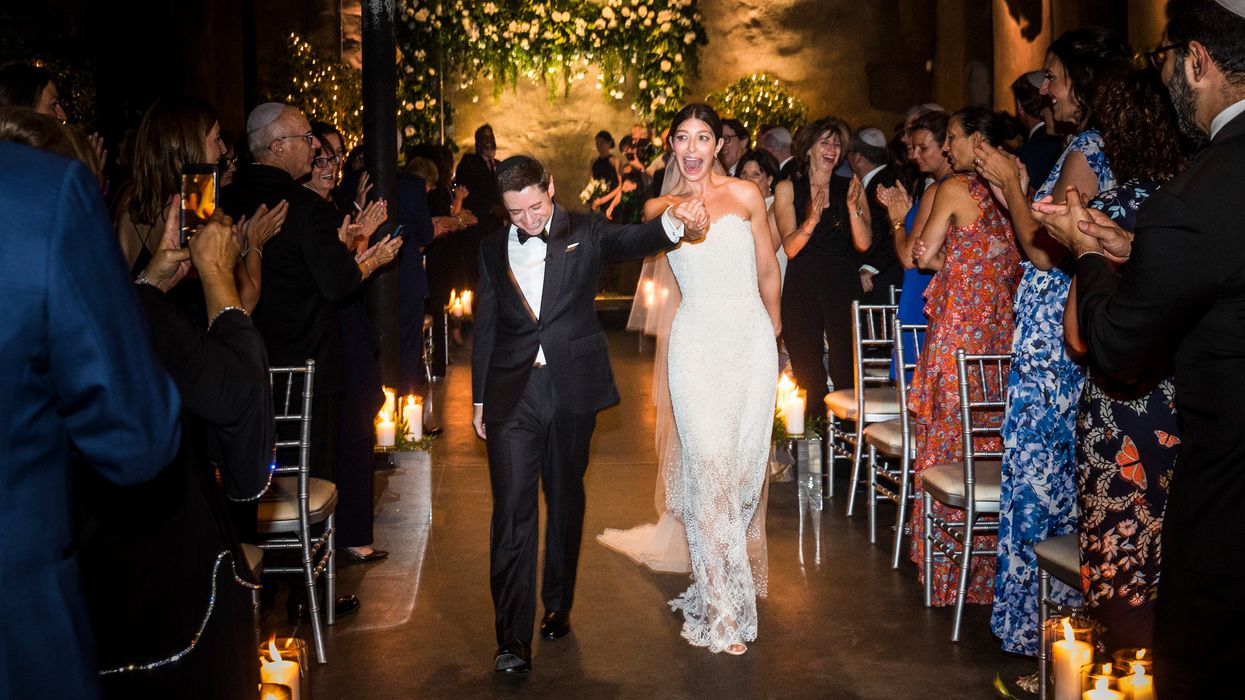 From the moment I said "YES" on a beach in Nantucket, wedding planning began. After much discussion and venue scouting, my then-fiancé, Ryan, and I decided to get married in my hometown of
Toronto
. Once location was decided, the stunning Fermenting Cellar in the city
'
s Distillery District, we enlisted the help of local wedding planners Melissa Haggerty and Gabi Armenia of Spectacular Spectacular, and my very patient and loving mom, Helen. The next few months were excitedly filled with trips back and forth from New York to Toronto, lengthy floral discussions,
dress shopping
, and arranging seating charts. Ryan's mantra throughout the entire planning process was 
If it stops becoming fun, something is wrong
, and that really set the stage for us being *relatively* calm. If I had any advice to give, it would be that MO—you are planning your wedding, you should enjoy every minute of it and not stress out about small stuff that no one else will ever notice. At the end of the day, people are there to celebrate your love, not what type of silverware you chose.
Since so many of our guests were coming from out of town, we held a welcome dinner the night before the wedding at the top floors of one of the tallest buildings in the city for a never-ending cityscape background. Seeing everyone we love in one place only made us (and them!) more excited for the big day. On the wedding day, we wanted to recreate the feeling of being in a backyard in Italy—trees, lots of green, white flowers, long tables—for both the ceremony and reception. As the night continued on, we fueled the dance party with McDonald's and cake balls flown in from
Momofuku
, and our guests did us proud by staying on the dance floor past 2:00 AM. The next day we ate club sandwiches in bed at our hotel and demolished the rest of the wedding cake—it was all perfect and exactly as it should have been.
---