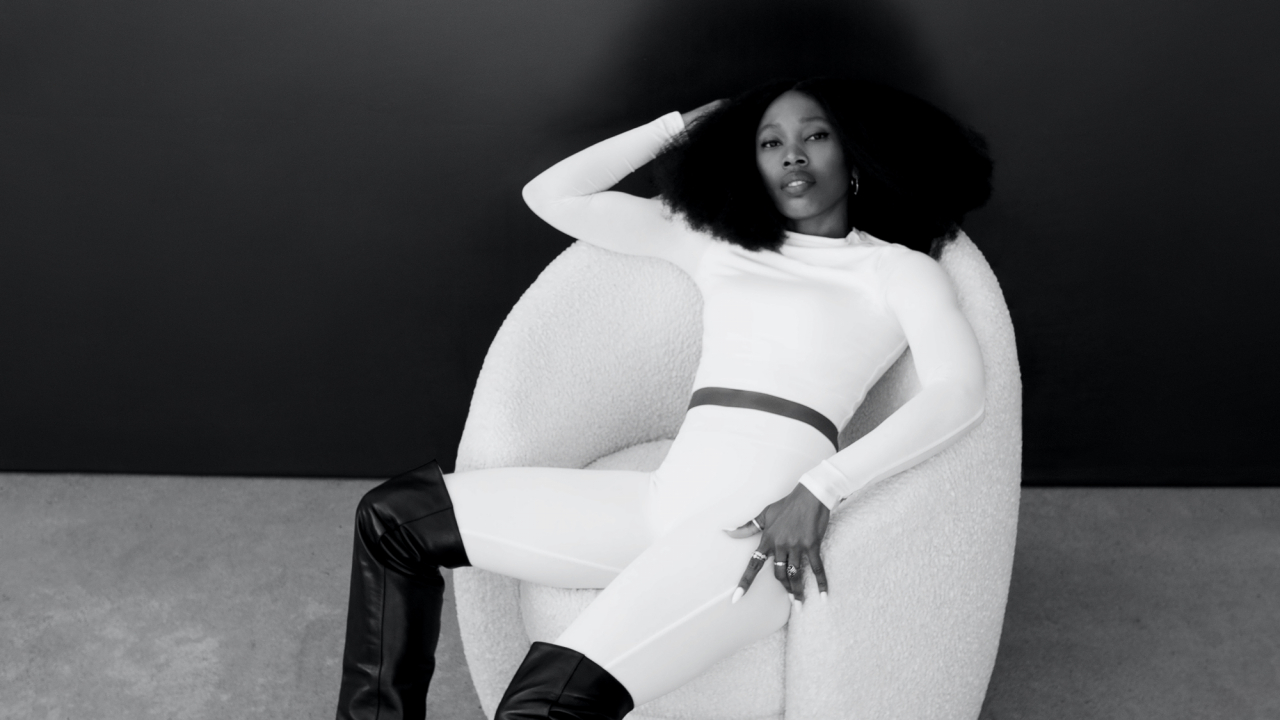 Zerina Akers Is Helping Black-Owned Businesses Take Center Stage for Years to Come
With Black Owned Everything, the celebrity stylist is taking on the role of a founder.
Though 2021 has just begun, it's already shaping up to be another year of major milestones for Zerina Akers. In the last couple of weeks she has dressed the outrageously talented Chloe x Halle in fiery-hued Venus Prototype Latex pieces that literally made our jaws drop, the one-and-only Beyoncé in black-and-white David Koma houndstooth, and she announced her Akers & Akers Foundation, whose mission is to "educate young African-American current and future entrepreneurs to grow and run sustainable and reputable businesses." This comes after a landmark year that included styling Mrs. Knowles Carter's Africa-dedicated behemoth Black Is King and launching Black Owned Everything, which is dedicated to highlighting, supporting, and uplifting Black creators and entrepreneurs.
"I've wanted to make sure to really utilize it by tapping into intentional activities, rather than just the day-to-day hustle and bustle," Akers tells Coveteur about how she's been approaching work throughout the pandemic. "I'm really thankful for the things that I have. We've had only a little bit of downtime because things haven't really slowed down or even stopped, so to speak. There's been a tremendous amount of loss and unrest, but I thought, how could we make the best of it?" Akers' creation of Black Owned Everything and her foundation is the creation of something substantial and long-lasting that she believes is bringing a positive perspective and an appreciation for life in general.
And though the wardrobe curator, celebrity stylist, and founder has been heavily immersed in all things sweatpants since March, her newest collaboration has us seriously reconsidering not only buying heels, but slipping them on for every occasion, even if that only includes walking around the house. Akers has partnered up with shoe designer Keya Martin and her line of stop-you-in-your-tracks shoes called Keeyahri for a capsule collection that features two designs that showcase Martin's signature swirl heel, inspired by artist Hiroshi Nakamura and NAP Architects' Ribbon Chapel in Hiroshima, Japan. "I believe in what Keya has been doing for a while now with her structural swirl heels," Akers says. "I've been watching her for at least a year, before the uprising of the support of Black businesses. Creating something with her was a bit of a no-brainer in that I could see the kind of quality that she was producing. She has to be bold because it's very risky to go into the shoe business."
The feeling is mutual, and Martin can attest to the fact that Akers brings 1,000 percent effort when collaborating with creatives and designers, no matter the size of their platform. "I reached out to Zerina; I have been following her work for a long time and love her creativity," Martin tells Coveteur. "She expressed interest after I proposed a collaboration. We scheduled a phone call and started brainstorming from there. We spent hours on phone calls, FaceTime, and texting to discuss concepts and color." And the outcome speaks for itself.
Here, we talked to Akers about where her platform Black Owned Everything is going in 2021, her approach to work in the pandemic, what she's wearing inside to stay cozy yet Zoom-ready, and more.
On creating Black Owned Everything and where the platform will go this year:
"It was something that was done so innocently. I kind of just did it and thought, I'm going to put this out. If I thought it would have gotten as much attention as it has, I probably would've named it something different or I may even have shied away from posting it. Then to get it together and starting out, it had 10,000 followers in three days, 20,000 in a week, and [it's now] about six months in where it's at over 200,000. It's all organic growth and support from the community. It's such a beautiful, positively charged space now that we've been—and I always say we—able to create.
"I'm looking to launch an e-commerce site, where you can go on and shop Black-owned brands all in one cart. That's a bit of the goal with the site. It's just really figuring out how to create a safe space where people can come to market and they're not waiting to be validated or anointed or waiting to be given a handout. They can come on and gain a bit of the market share in that way. And we are partnering with well-established brands to shine light on these Black-owned businesses. I have so many things I want to do with it, as well as amplifying and giving visibility to more brands and craftsmanship overall."
On her conversations with the small business owners she's supported and uplifted:
"There's been a vast amount of different conversations. Many of them are 'OK, we know that we've always been here and now people are kind of waking up and having to come and tap in.' So now, how do we meet that demand? Others ask, how do you shift into carving a path? They're learning how to strengthen their margins, explore new spaces, and how to manufacture and meet these demands. And how to curve and how to pivot. I think the biggest conversation this year has been the pivot. For instance, a few brands were used to making suiting and a lot of really structured and tailored garments, but people want to be relaxed right now. So you don't necessarily have a ton of reasons or ways to wear tailoring, and thus you have to make something that's a bit more transitional.
"There's been a lot of that: having to serve the needs of customers, meeting demand, and having to pivot in design. When a sweat suit sold out after a designer did something casual and it actually became the business driver, I think it opened the eyes of a lot of business owners as to how simple something really can be. You kind of go in trying to make all of these grand things when it's probably going to be the black sandal or the casual thing that people can get the most wear out of. Then it's realizing how to do some bigger business surrounding that."
On how she's been feeling and working throughout the pandemic:
"I've wanted to make sure to really utilize it by tapping into intentional activities, rather than just the day-to-day hustle and bustle. I'm really thankful for the things I have. We've had only a little bit of downtime because things haven't really slowed down or stopped, so to speak. I'm feeling optimistic in moving forward and trying to make use of the time that we have. There's been a tremendous amount of loss and unrest, but I thought, how could we make the best of it?"
On how she chooses collaborations:
"I've been exploring collaborations on a few different levels. In creating Black Owned Everything, I wanted to partner with some smaller brands, whether it's a neon bike maker or a button-down shirt designer for the movement that has the faces of the victims of police brutality embroidered on the back. Now there are different conversations where there's a Macy's collaboration, and I think, overall, I just want to partner with brands that I believe in and work with people with whom I find a bit of chemistry and work well with."
On what she's been wearing inside:
"I'm much more of a sweat-suit girl anyway. So now I just have a reason to go out and pick up my food! But I've been trying to get back to putting on clothes again. And sometimes just wearing a pair of jeans over some sweats at home really boosts your energy. It makes a difference."
On her hopes that fashion is less wasteful and more inclusive in 2021:
"It's less about coming out with a big fur or a heavy coat in the middle of the summer. I think things will tap in and align a bit more right when you need to buy them, which hopefully generates a lot less waste.
"Overall, I hope from an industry perspective that this sort of support of the Black community as it relates to Black business doesn't slow down. Business owners are having to make their activations through the next year, but following that, I hope it's not just a phase of supporting Black brands to meet a quota. I want it to evolve past that into these really good brands you're supporting. And then it just so happens to actually meet that 15 percent, or perhaps exceed 20 percent or 30 percent. On the brand side, I hope that people are able to really get the means and the education that's needed to actually sustain and evolve their businesses. As they've garnered support this year, they can now push their collections further, manufacture them better, meet the demand, make more, and hopefully continue to grow. I hope the discovery of new designers continues to grow so there's not just a handful of the same ones rotating."
On her Akers & Akers foundation and giving back:
"In conjunction with Black Owned Everything, I'm launching a foundation called the Akers and Akers Foundation through which I want to incubate some brands, work on developing some financial literacy programs, and other community projects. But the first thing I want to do is just donate some clothes to girls who have aged out of the system."
Of her current shopping proclivities, Akers reveals, "I'm actually purging for the year and making room for all things to come in the new year and kind of trying to lighten the load a bit while I have some time." And though she is currently taking a shopping break to focus on decorating her home, here are a few things she's invested in over the last few months.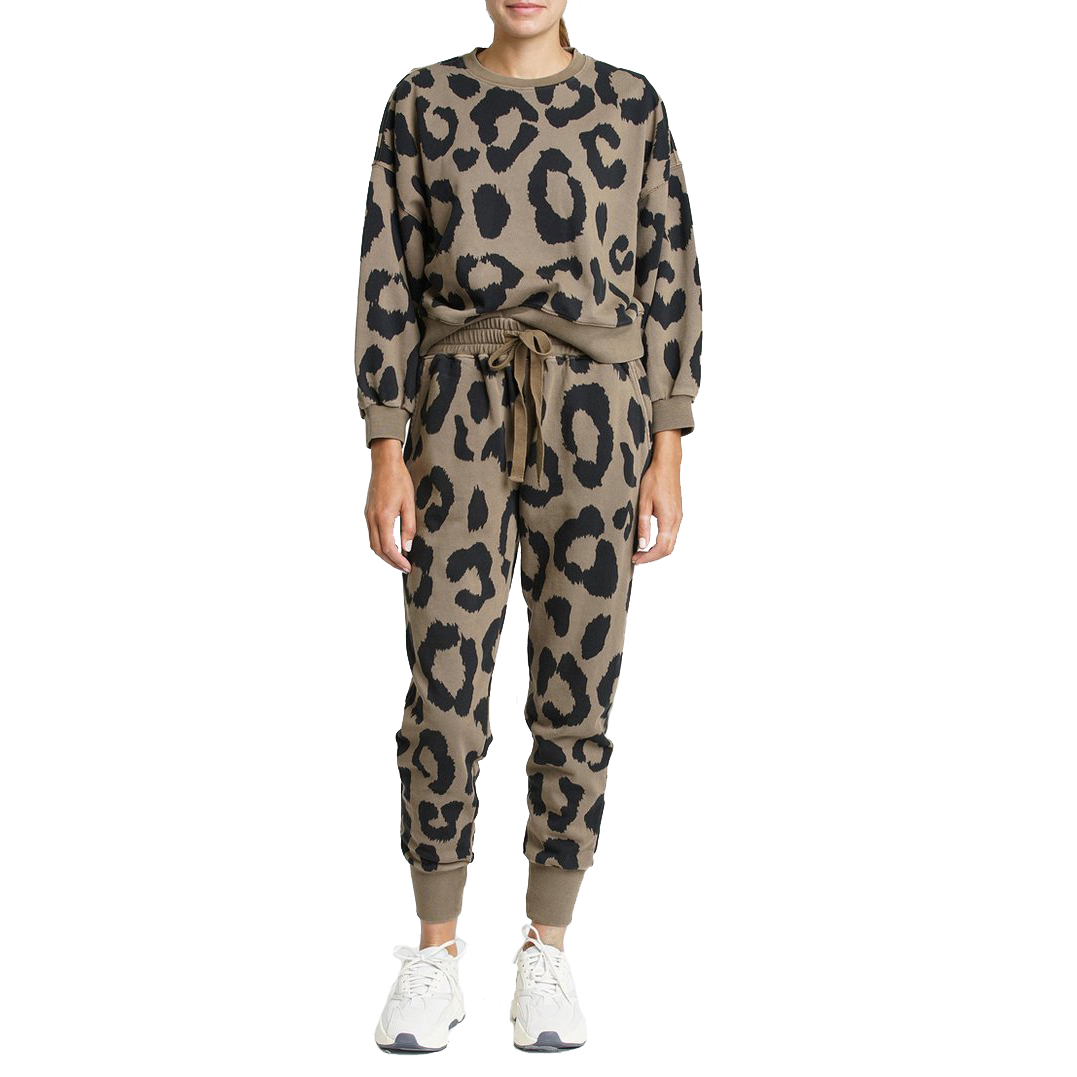 Pistola Misha Sweatshirt
$108
"I'm creating space right now for all my sweat suits, seriously," Akers says. "I don't have anywhere to put them!" This leopard-print duo has been so good to her that she's even posted about on the 'Gram. It's bold, comfy, and can be worn as a set or separately.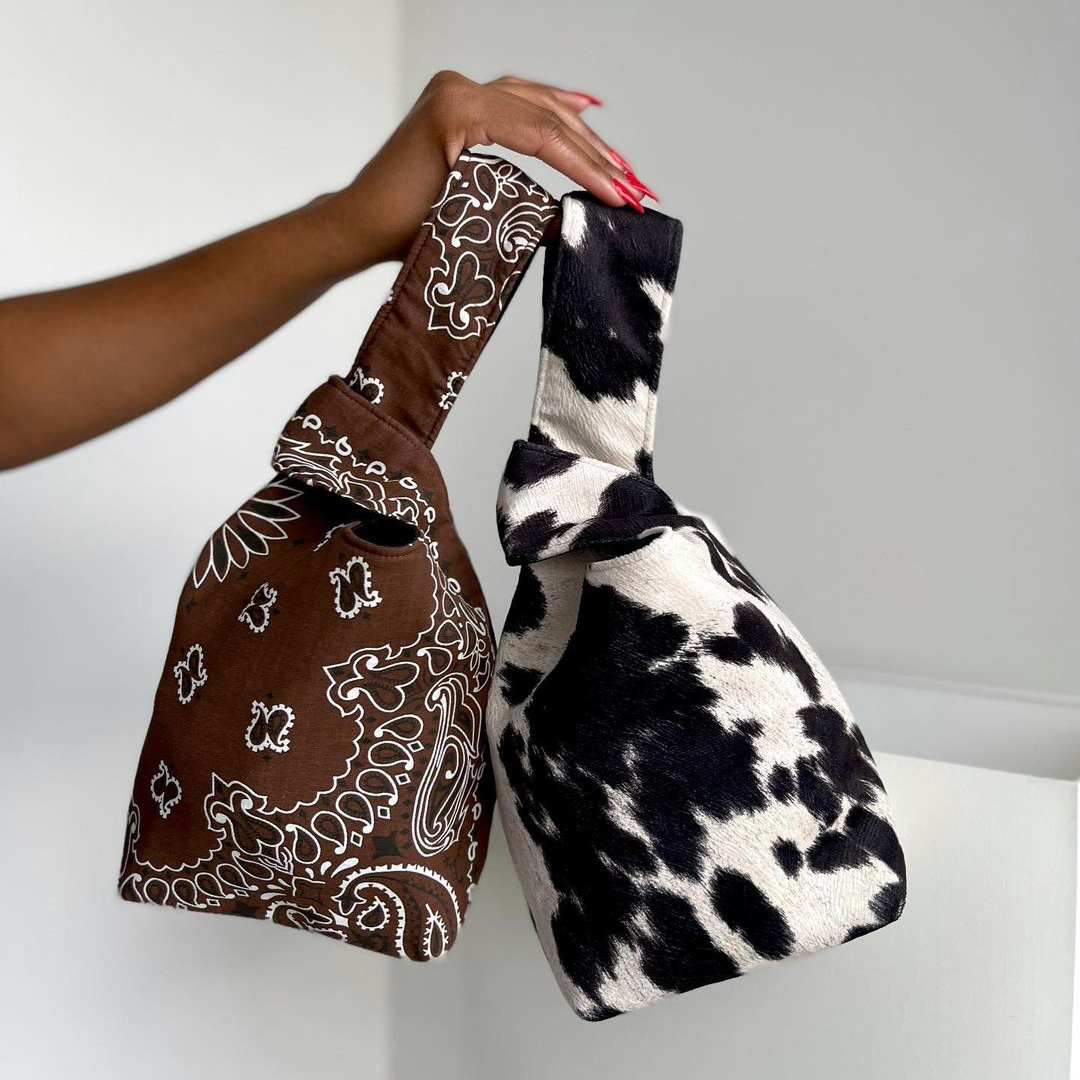 Yaito Knot Bag
$185
"I'm still supporting smaller brands because every time a Yaito bag comes out, you have to get the drop," Akers proclaims. All their latest designs are sold out because getting one of these bags is a treat. Stay tuned to their Instagram and site for the next release, and check out our profile of Carlton and Tulie from a year ago here to see what all the hype is about.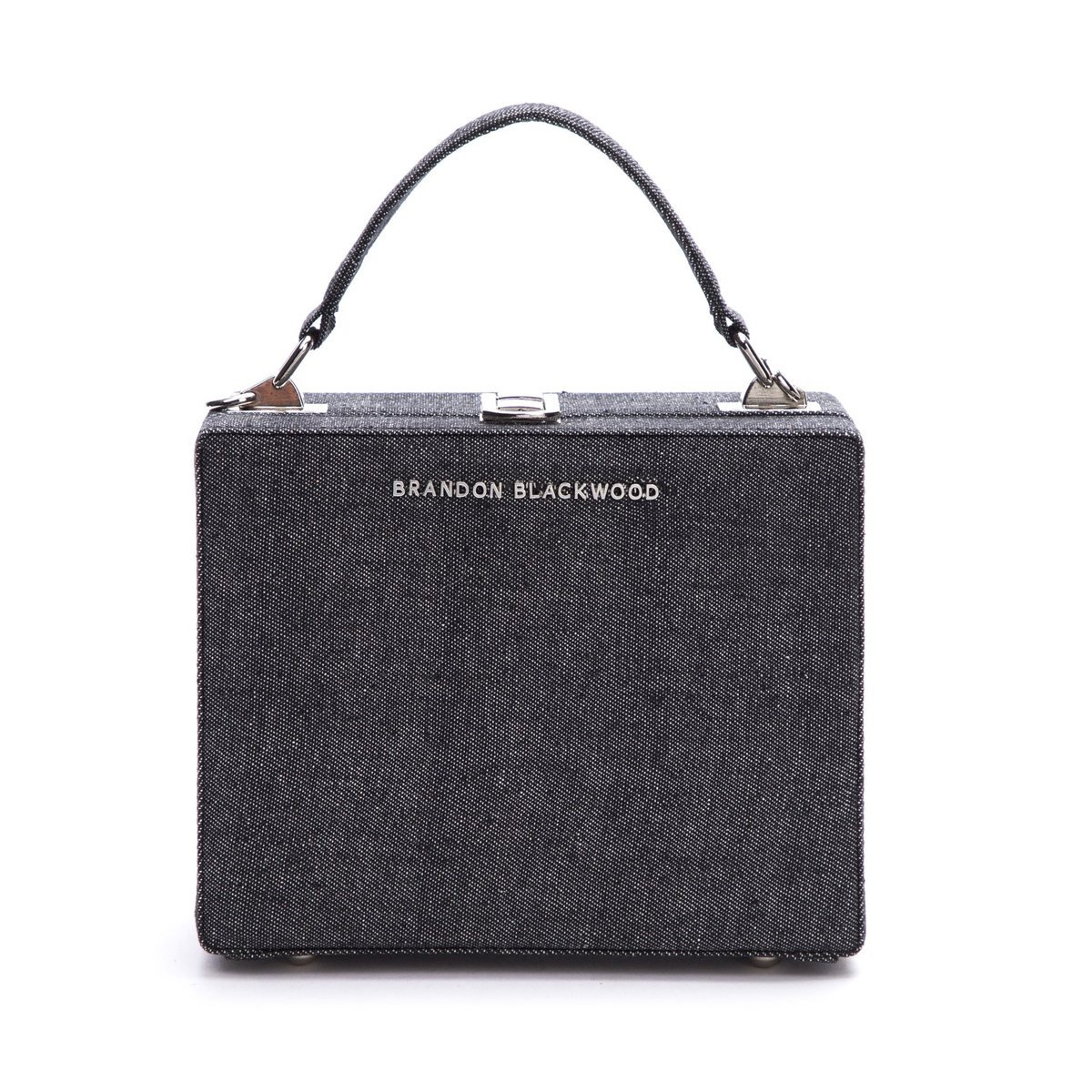 Brandon Blackwood Kendrick Trunk
$150
"Let me just grab one," Akers says to herself each time there's a new release from Jamaican/Chinese designer Brandon Blackwood. Another brand whose bags fly off the digital shelves—they range from $100 for mini designs to $8,500 for those crafted from crocodile.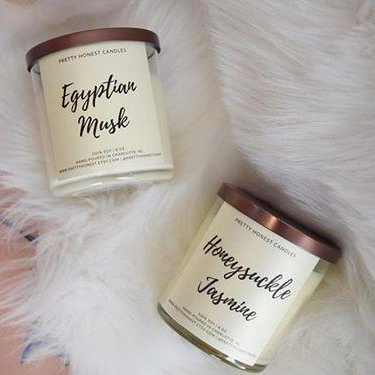 Pretty Honest Candles 2 Candle Bundle
$42
"I'm a big home goods person, so I'm constantly evolving my space," Akers says. And a home just isn't perfectly cozy without candles, is it? With scents like fresh coffee and clean cotton, this Black-owned brand is the one you need to invest in this month for all your home scent needs.