WWWRN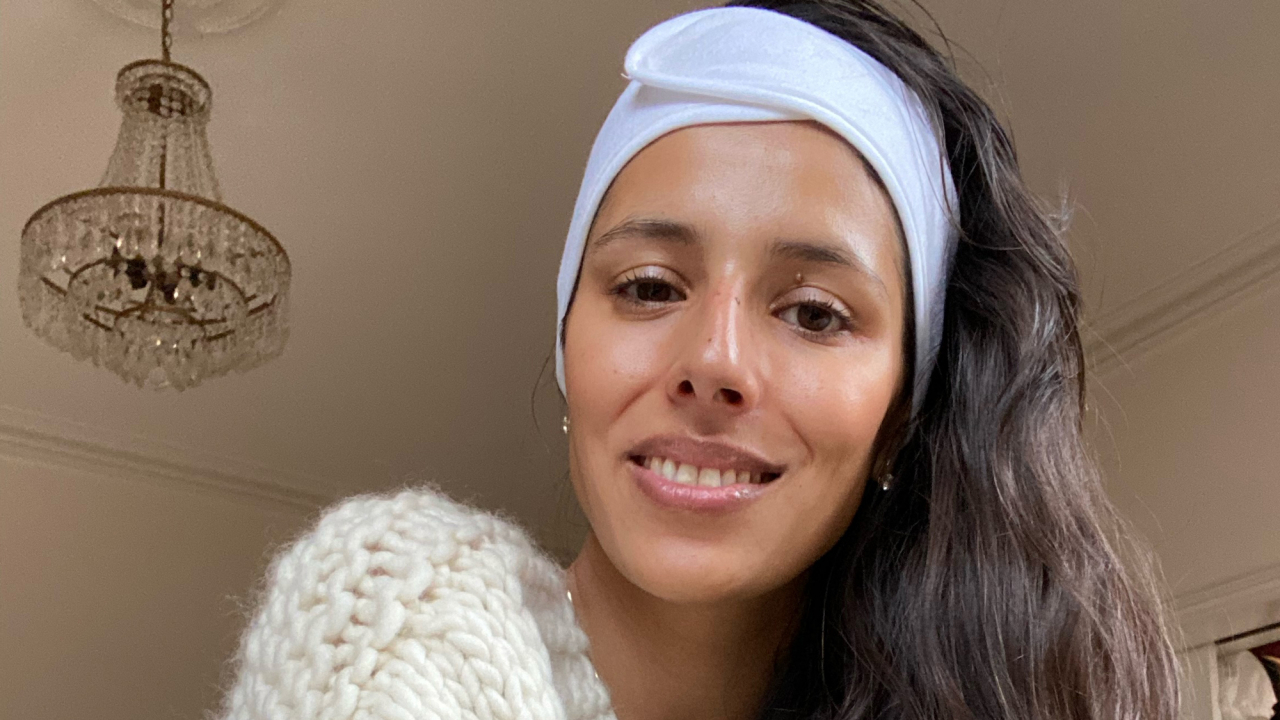 Swedish Entrepreneur Babba C. Rivera's Luxurious Self-Care Routine
It's all about moisture.
We caught up with the Swedish founder, creative, and all around It girl Babba C. Rivera to get her self-care tips on staying mindful and present during this unprecedented time. She recently launched the new, clean hair-care brand rooted in Latinx heritage Ceremonia the same week as giving birth to her daughter Alma (multitask much?). Read below to find out about all the rituals and products she relies on to give herself the ultimate luxurious Sunday.
What activities and/or products do you love to lift your spirits and alleviate stress?
"I love to dress for the occasion and find a lot of joy in settling into a certain mood by my choice of clothes. Since I have an equal passion for fashion and self-care, I also own a big collection of chic loungewear. My latest favorite is this chunky knit set from Mr Mittens. It's so cozy and chic at the same time.
"Once dressed for a self-care day, I love to enjoy at-home treatments. I love lounging around at home, spending too much time in the bathroom with face masks, hair treatment, body scrubs, and whatnot. At-home beauty rituals are the best way to end a stressful week, as it truly activates a different part of my brain and keeps me off my phone and laptop."
What activities and/or products do you love to take care of your body?
"My weekly routine includes applying our very own Aceite de Moska by Ceremonia onto my scalp and ends—I then like to massage it in with the Scalp Masajeador to give myself a little head massage while stimulating blood flow. After that, I usually put my hair back with the Ceremonia spa headband to do a face mask. My two favorite masks are from Tata Harper: the green Clarifying mask for a deep cleanse, and the Resurfacing mask for glow.
"My favorite beauty hack is laying the Tata Harper Resurfacing Mask with their Regenerating Cleanser underneath. When using both products together like that, you get instant visible glow in just a few minutes!
"I have pretty dry skin, which is why moisturizing is such an important part of my skin-care routine. After washing off the face mask, I use the Tata Harper floral essence mist, which functions like a primer to your serum, followed by the resurfacing serum from Tata Harper. I then apply eye cream from Verso Skincare, and then finish with the Circumference face oil. I like to end with Ceremonia's new aromatherapy roller, featuring our signature scent and science-backed natural ingredients that help you relax.
"I like to leave my Aceite de Moska treatment overnight and then wash it out in the morning. When showering, I like to use the Matana organic body scrub and then moisturize my legs with the body butter and oil from Mutha."
If you have an entire day to yourself—without any responsibilities—where are you and what are you doing?
"I love taking a long walk with my husband, the baby, and our dog. I love walking around our neighborhood without a plan and just letting my mood decide. Having a day off without responsibilities to me means leaning into my own desires without any sense of time or schedule. I have enough things to be on time for in my work life, so when I am off duty, I like to have no plans and play things by ear."
What are your five to 10 must-have products for self-care and beauty?
Are there any special (or unusual) self-care or beauty practices that you swear by?
"I am all about moisture, which is why I like to boost my beauty products with extra moisture. For instance, I always mix body lotion with a few drops of body oil, and if I use foundation, I always mix it out with a lightweight face cream."
Part of the series:
WWWRN