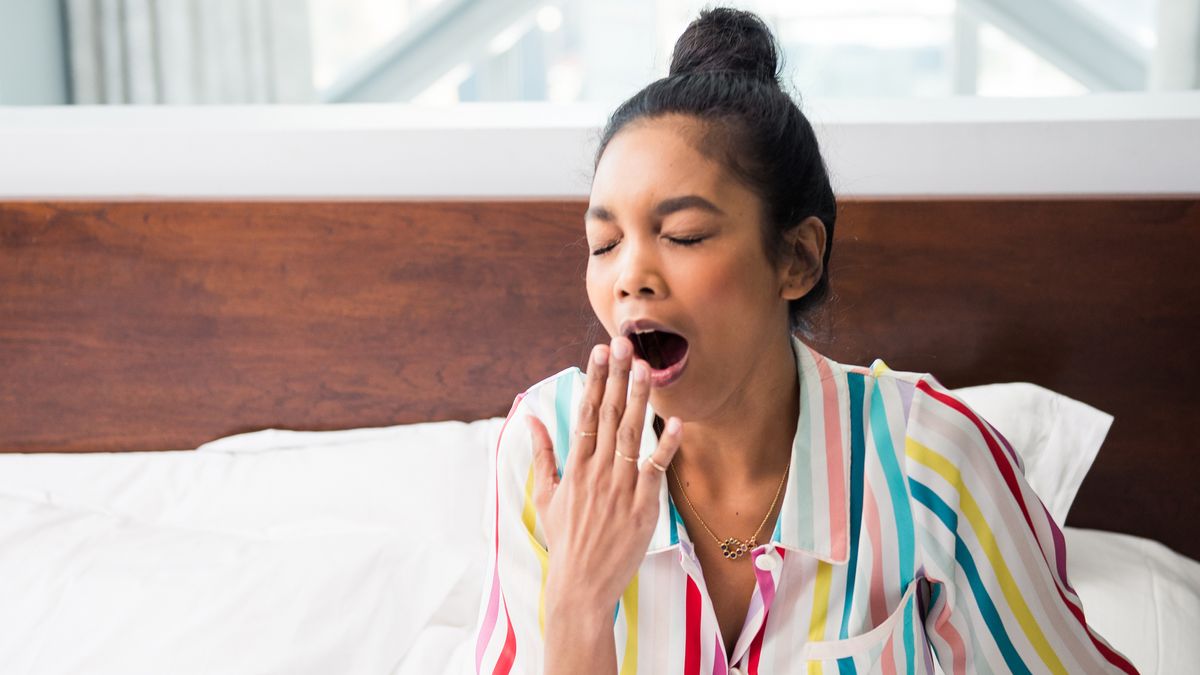 Living
Give the Gift of Better Sleep This Holiday Season
From luxe pajamas to minimalist sound machines, help your loved ones get some much-deserved rest.
Sleep is a loaded word. It encompasses countless attitudes, habits, and theories, and there only seem to be two constants when it comes down to it—the first is that we humans require sleep (and a healthy amount of it, too), and the second is that we're always on the hunt for that ever-elusive
"balanced" sleep schedule
...as we should be. Sleep experts have told us time and time again that sleep is intrinsically linked to all aspects of our health and well-being.
Take it from
Dr. Rebecca Robbins
, a sleep researcher, member of the Scientific Advisory Board for
ASYSTEM
, and co-author of
Sleep for Success!
, who
once told us
that "immunity and sleep are so tightly linked. Healthy sleep is absolutely critical at this strange time during the pandemic to stay healthy. In experimental studies, if we compare those who get short sleep consistently to those who get healthy sleep, seven hours or more, those healthy sleepers have significantly better immunity and more likelihood of staying healthy despite exposure to rhinovirus or flu. And while those tests haven't been done with COVID-19 yet, we believe that they are coming."
What's more is that healthy sleep is also linked to stress and anxiety levels, fitness potential, brain function, and more. "High-quality sleep fortifies your immune system, balances your hormones, boosts your metabolism, increases physical energy, and improves the function of your brain," Shawn Stevenson, author of
Sleep Smarter
and creator of
The Model Health Show
,
told Coveteur
. "With all the essential benefits that sleep is giving you, you will never, I repeat,
never
have the body and life you want without giving your body the right amount of sleep."
Luckily, there are a few simple things we can do to encourage better sleep, like staying off our phones before bedtime, engaging in relaxing nightly rituals, and investing in the right products to encourage better, more restful sleep. When it comes to the latter, we've got your back. Keep scrolling to see our
2020 gift guide
, which was created with the intention of giving the gift of better sleep to our loved ones and ourselves. From fashion and
beauty
to wellness and
home goods
, these are 28 products that your friends and family are sure to love. So light a candle, brew a cup of tea, and scroll on for a more rested and relaxed holiday season ahead.
---